There's nothing better during the summer than a perfect beach day. When the sun is shining, it's always a great way to spend time with friends and family. It also means putting together your beach gear so everyone can have a good time.
Even during the season, Major League Soccer players take their chance to hit the beach when they have a day off.
You always want to make sure you're prepared with the right gear. Men's Journal caught up with three MLS players—Los Angeles Galaxy goalie Dave Bingham, Sporting Kansas City midfielder Roger Espinoza, and San Jose Earthquakes defender Nick Lima—to find out the essential gear and items they bring to have the best beach day possible.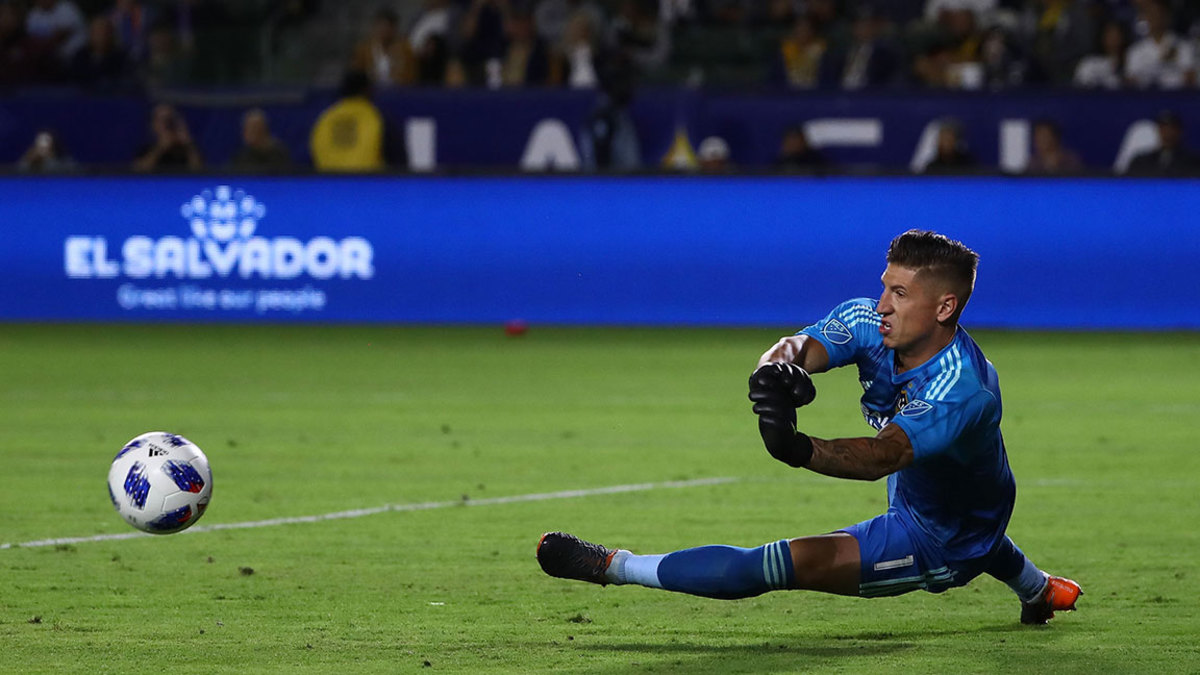 David Bingham – Los Angeles Galaxy
Playing professional sports in Los Angeles has plenty of perks, and for Galaxy goalkeeper David Bingham, the biggest one is being close to the beach. The Castro Valley-born soccer star spent his college years at the University of California, and now, whenever he gets the chance, he'll make his way to the beaches in L.A. to relax and unwind.
"The beaches here in Los Angeles are incredible," Bingham says. "I love anywhere in the South Bay, like Redondo Beach, Hermosa Beach, and Manhattan Beach. A lot of the players live in those areas and it makes it easy to meet up on short notice to enjoy an afternoon at the beach."
For as much as Bingham enjoys lounging on the sand, when he hangs out with his teammates he finds time to stay active by playing some sports or other activities.
"My teammates and I try to go during our off days from training," Bingham says. "Especially during the summer, it is always perfect beach weather anywhere here. We'll hang out and get in a few games of beach tennis, volleyball or soccer tennis."
Here are Bingham's essential beach items:
Herbalife Nutrition Liftoff: "I always need to make sure I'm staying hydrated, especially during our season."
Modelo Beer: "Hydration is important, but bringing a couple of frosty beverages for the group is a necessity. Warm days in the California sun are incomplete otherwise."
JLab House Party Speaker: "It always helps to set up a spot on the beach and find a good playlist for the group to listen to while we relax."
Towels: "You have to have a towel on hand to set up your own spot to relax, read a book or enjoy the sunset."
Yeti Hopper 20: "I always have to bring one of these to cool the drinks. A soft cooler makes carrying everything so much easier."
MLS Soccer Ball: "This one is self-explanatory. You have to have a soccer ball anytime you visit the beach in LA."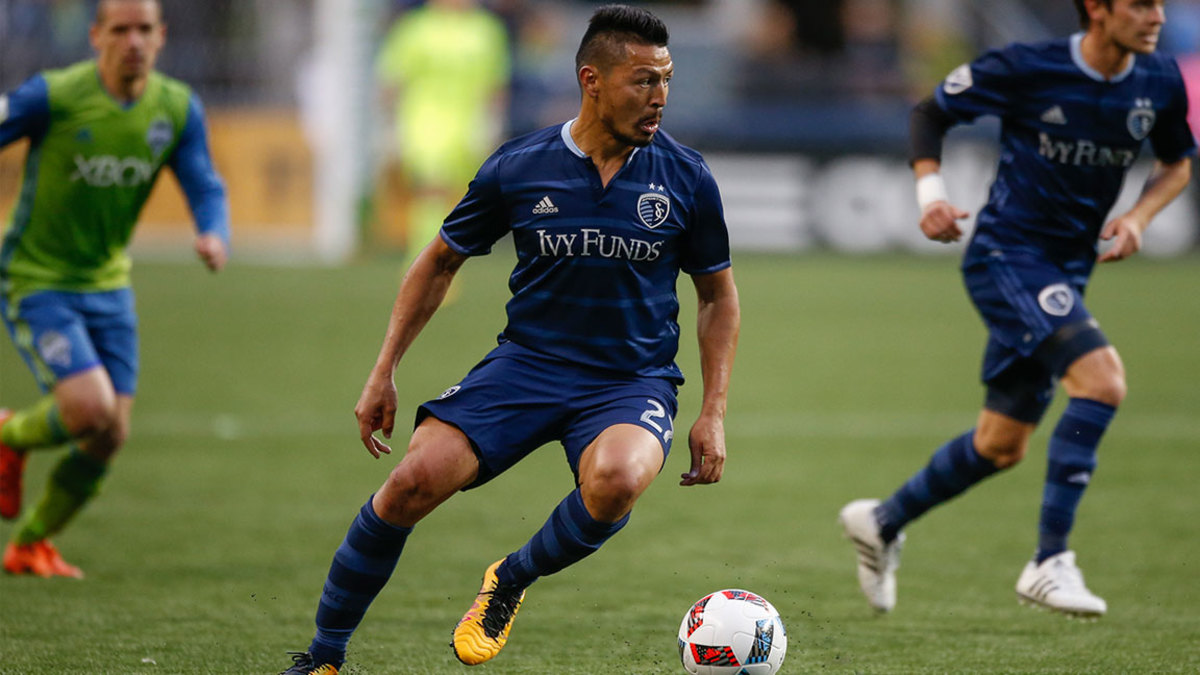 Roger Espinoza – Sporting Kansas City
Even though he doesn't live anywhere near an ocean, Sporting Kansas City midfielder Roger Espinoza still finds time to get out on the water. Espinoza, who previously played for Honduras in two World Cups, likes to have some excitement along with his relaxation when he gets outside for some recreational fun.
"In Kansas City, we don't have the usual beach," Espinoza. "So we like to go to the lake on off days in the summer. One of my buddies has a boat at Lake Viking, so we go there a lot and go in the water, relax on the boat, and sometimes try out the water skis. But mostly it's just to get to relax with friends, that's what I enjoy most."
When Espinoza gets the chance, he goes international for his beach days: "In the offseason, I travel all over and go to lots of beaches," Espinoza says. "Last year, I explored Australia and Thailand."
Here are Espinoza's essential beach items:
AdvoCare Slam Drink: "Even when we go on an off day, I still need to make sure I'm staying hydrated, especially during our season."
JLab House Party Speaker: "Music is key to any good day at the lake or the beach."
adidas Soccer Ball: "Even though we go to the lake beach to relax we always bring a soccer ball to kick around."
BBQ Grill: "It's not a day at the lake or beach without a grilling session."
Burgers: "Nutrition is a big part of an athlete's everyday life, but a day at the lake or beach can be a little bit of a cheat day. I always have a couple burgers."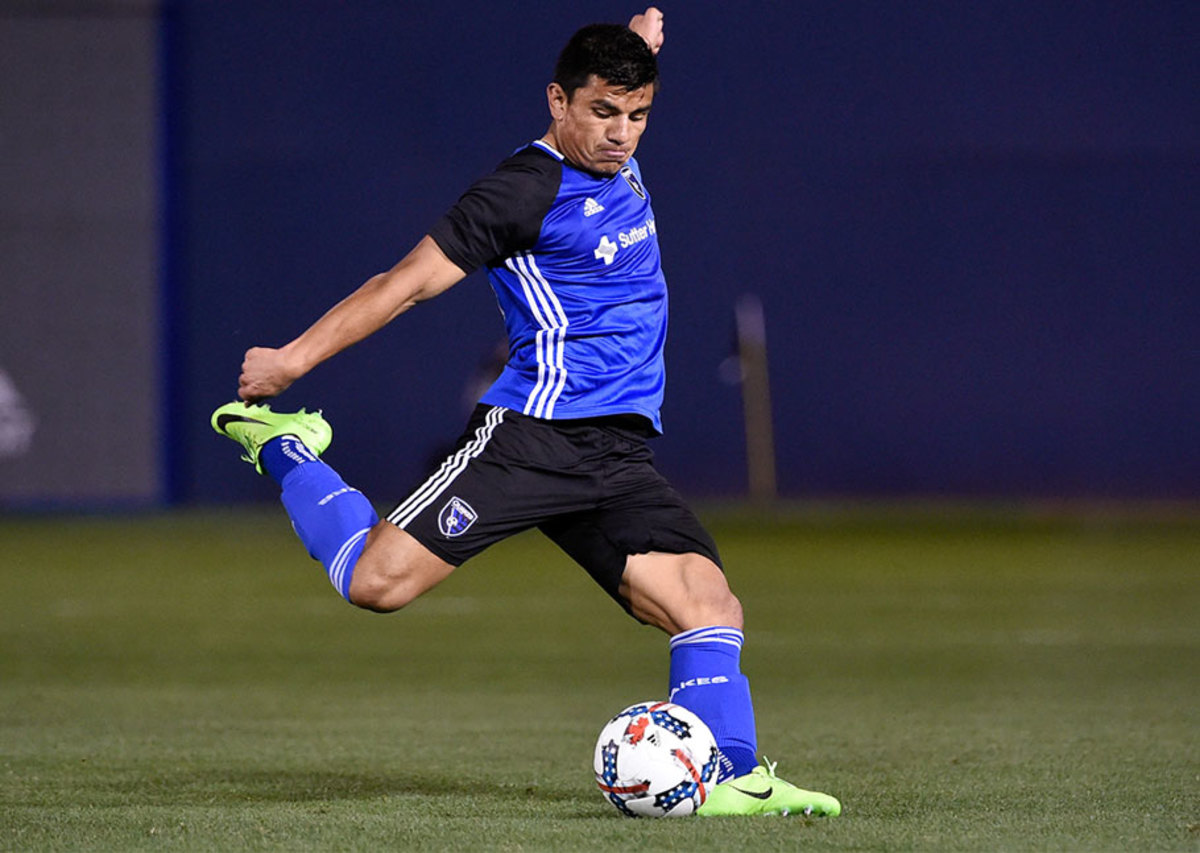 Nick Lima – San Jose Earthquakes
Between growing up in Castro Valley, attending the University of California, and playing for the San Jose Earthquakes, MLS defender Nick Lima has had plenty of beach days. When Lima decides to hit the coast for a visit, he doesn't just lounge around—he likes to do a little bit of everything.
"My favorite things to do at the beach are napping on the sand, swimming, boogie boarding, and surfing," Lima says. "It's great being in the water, hanging out with friends and enjoying the sun. I think that's why we all go to the beach, to enjoy that and experience the beauty that it has to offer."
Like everyone, Lima has favorite spots that he enjoys: "I like to go to Monterrey, that is the one I go to the most. Santa Cruz, of course, and the ones along Highway 1 in between Santa Cruz and Half Moon Bay are great, too."
When Lima gets ready for the beach, he makes sure to have these essentials along with him: "Towel, sunscreen, boogie board, watermelon—it has to be cold—and good quality friends."
For access to exclusive gear videos, celebrity interviews, and more, subscribe on YouTube!