Emerging details on the 2016 Mazda Miata have sports car fans atwitter as the new generation of the MX-5 is slowly unveiled by both Miata and nameless insiders. Recent images from the automaker reveal significant changes to body lines and shaping, as well as four-lug wheels. Mazda also lowered the hood and moved the engine behind the front axle, while slightly shortening the wheelbase, increasing the width, and dropping weight. In short, this little car should devour twisting roads better than ever.
Official curb weights have yet to be released, but Mazda confirmed that the 2016 Miata dropped more than 220 pounds from the previous generation (curb weight 2,447 pounds). Many expect the new car to weigh in around 2,200, though it could be closer to 2,100.
RELATED: How to Rent a Sports Car
The engine specs are also unconfirmed, but Mazda's SkyActiv technology will likely be used and a popular theory holds that the automaker may tap its existing 155-horsepower SkyActiv-G 2.0L engine (currently powering the Mazda3). While that'd be a drop in power from the 2015's 167 horses, the weight saving will more than make up the difference in weight-to-power ratio, which is the true test of a car's speed and acceleration. The lower a manufacturer can push the weight-to-power number, the less mass is holding back each horsepower.
With the potential boost in speed, we wanted to see how the new roadster stacks up weight-to-power against its closest competitors. The new Miata, like the previous edition, will likely start in the neighborhood of $24,000, so we narrowed the pool to similarly-priced sports cars plus last year's model. While the 2015 registered a hair ahead of the Honda Civic Si, the new Miata impressively jumped ahead of two turbo-charged contenders. In fact, if the new curb weight drops to 2,100 pounds, the car's ratio lowers to 13.5, leaving it only behind the V6 Mustang and Camaro. Even then, with the competitve power combined with a handling boost from the new chassis, the 2016 Miata should be a dream behind the wheel, whether you're ripping around a track or barreling down a twisting country highway.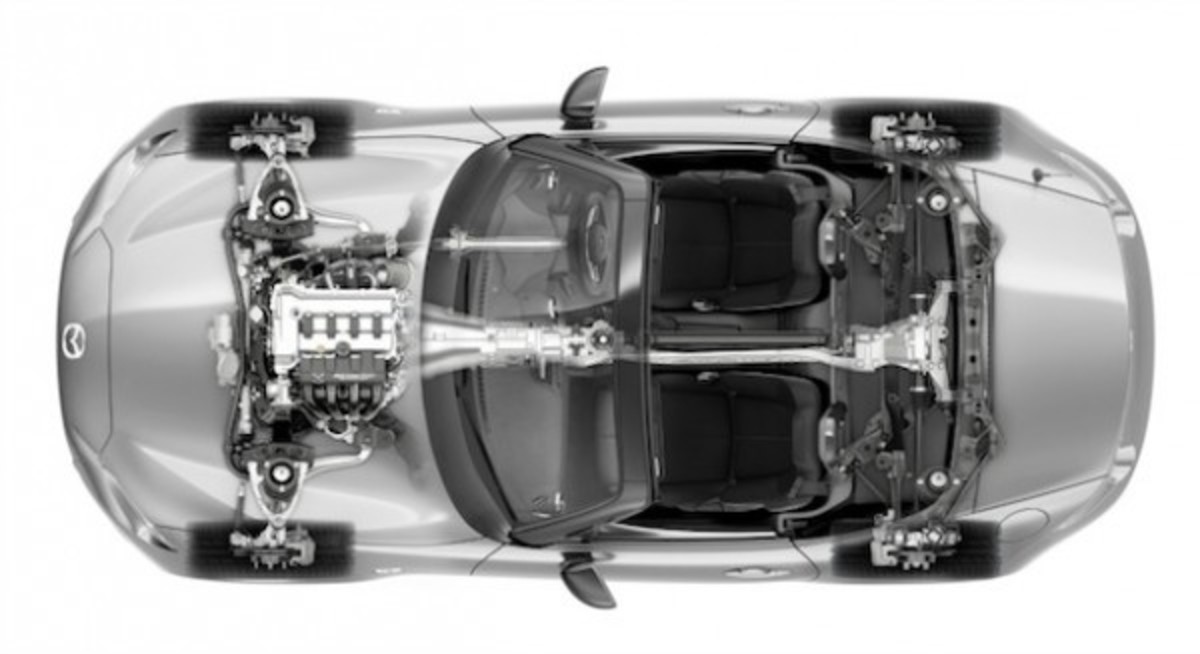 The new 2016 Mazda Miata SkyActiv chassis. (Courtesy Mazda)