Before 1964, a man did not wear a big lug of a steel watch with a suit. Americans, like Europeans, had always followed the tradition of a slim gold watch worn on dressy occasions. A bigger, rugged-style watch existed, sure, and had an appeal thanks to the men who'd worn it for some pretty specific reasons: Edmund Hillary donned a Rolex Oyster Perpetual for his climb to the top of Mount Everest; Buzz Aldrin took an Omega Speedmaster on the Apollo 11 mission; Italian navy divers used Panerais during World War II. But these were not men preoccupied with cocktails and fancy dinner conversation.
All that changed after the movie Goldfinger, when James Bond, played by Sean Connery, crawled out of the sea wearing a wetsuit and a hulking Rolex Submariner dive watch. After attacking a secret base, he stripped off the wetsuit, revealing a white tuxedo under- neath, before entering a nearby nightclub.
Naturally, the watch stayed on.
Many watch experts point to this as the moment when American men at large lost their minds for what's come to be called the sports watch. And some 50-odd years later, it's not uncommon for guys to plunk down more cash than required to buy a used Mercedes for a huge steel dive, pilot, or field watch.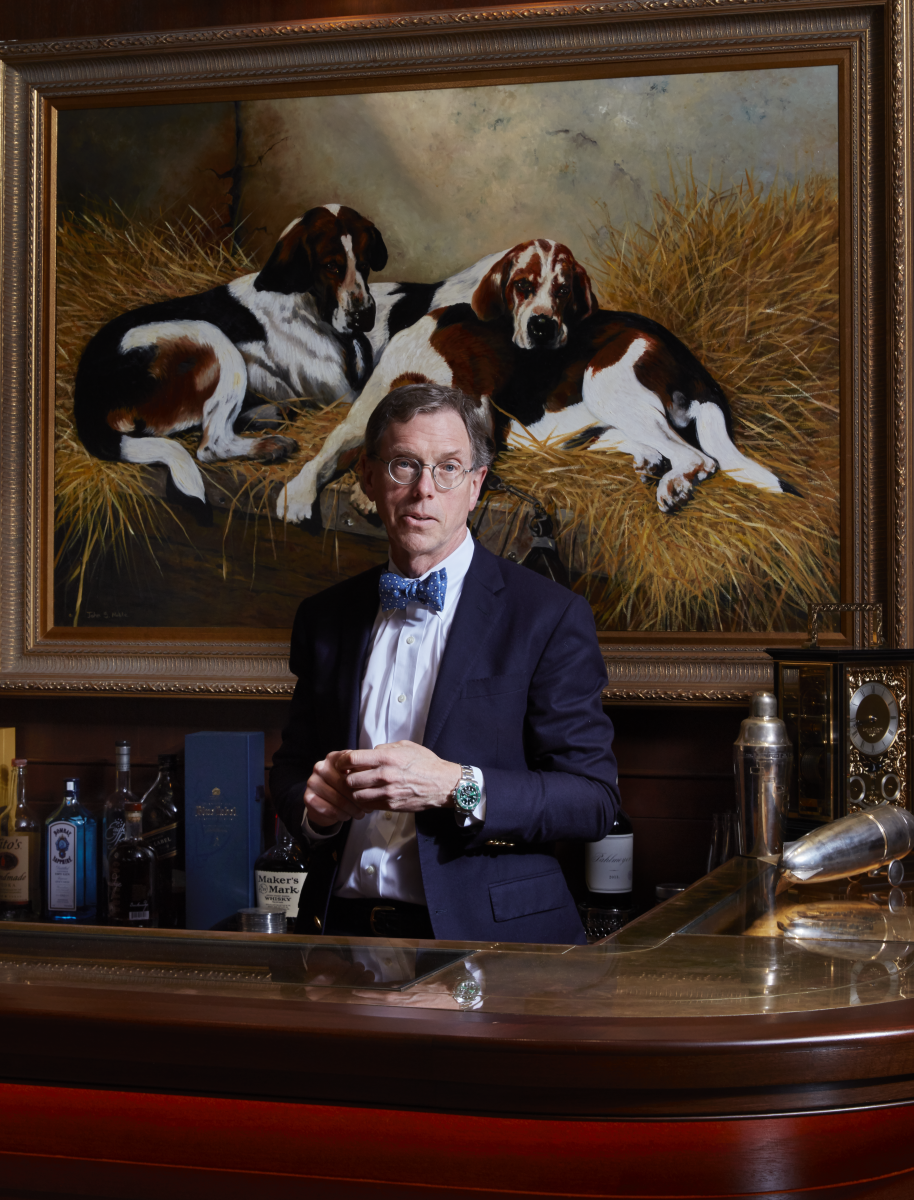 "The guys who buy these watches are usually in great physical shape," notes jeweler Terry Betteridge, above. "They want a watch they can wear doing it all—tennis, shower, marathon."
He would know. Betteridge is the owner of Betteridge Jewelers, in Greenwich, CT, one of the largest and oldest independent jewelers in America. In 2009, Vanity Fair called him "the jeweler of Wall Street." High-end sports watches are his best-seller for men by a huge margin.
But for Betteridge, it's not just good business—his love of sports watches is personal. The third-generation jeweler, who basically grew up in a watch store, wears a Rolex Submariner 16610 with a green bezel. And not just in the shower or on the tennis court. He's worn it while scaling all 19,393 feet of Mount Cotopaxi in the Andes in sub-zero temperatures; while unloading bear spray into a charging grizzly's face during an elk hunt in Wyoming; and, in Zambia, while grabbing the tail of a juvenile black mamba snake. ("I didn't know the babies were green!") He almost never takes it off— just clicks the bracelet open a few notches to sleep in it.
"I like watches that don't break," Betteridge says, but he has a few other rules, too: The best sports watches, he says, glow brightly so they can be read at night. They must be entirely water-resistant. Most of all, they must take a beating for years and keep telling consistent time—without battery swaps and any upkeep. This is what the top makers of sports watches offer along with the big price tag. And in recent years there have been modern improvements, including new materials like bronze and titanium-reinforced ceramic.
"I've been in Rolex's labs, and they have a budget that is virtually limitless to test and refine these watches," says Betteridge. "They have a robot that, at 10 times human speed, simulates playing golf and tennis until the watch explodes. They mark down the alloy, improve it, and test it again to see how much longer it lasts."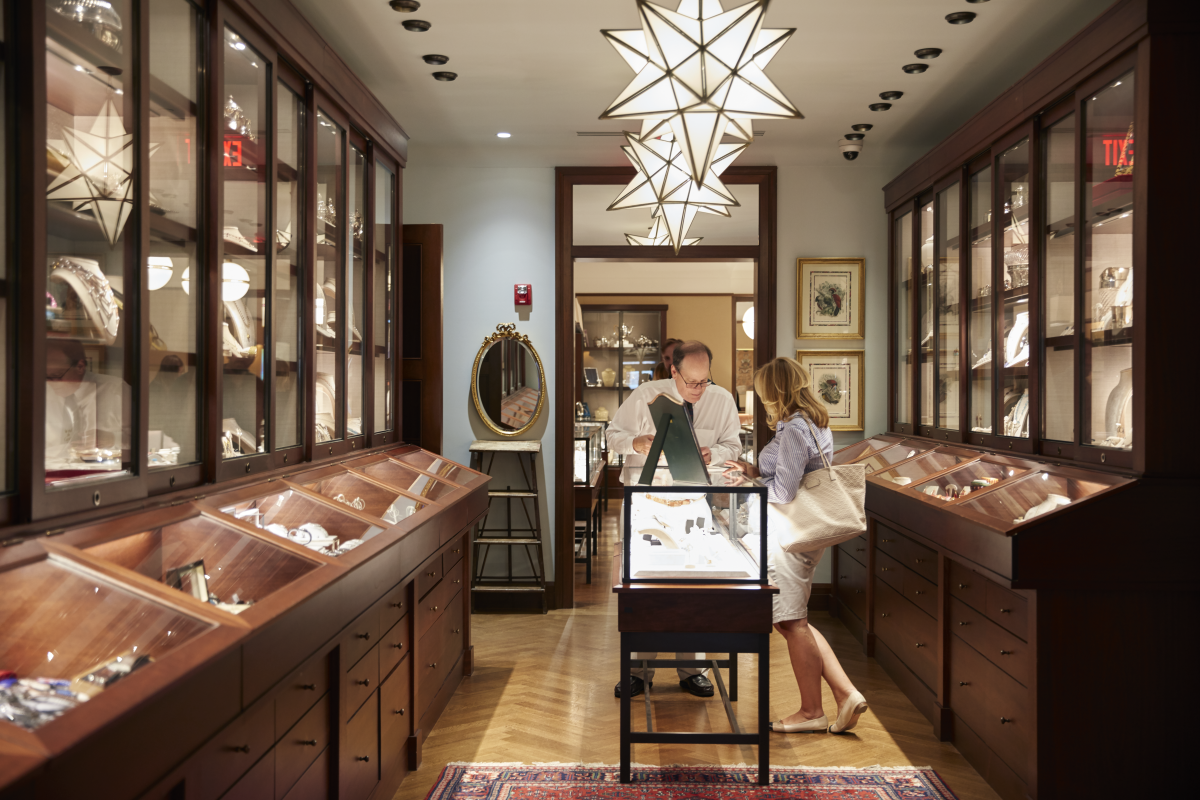 In 2013, Rolex's more affordable sister company, Tudor, was relaunched in the U.S. and has since started making some of its movements in house. And brands like IWC Schaffhausen and Panerai began making big, badass watches during the Second World War and haven't stopped since—they've just added some luxury-level finishings and maybe an extra zero to the price tag.
For Betteridge, you can't put a price on a meaningful object, and his own love of these watches is borne out of heroism, too. His best friend, Robert Van Buskirk, served Betteridge Jewelers in the Special Forces in Vietnam. "All those guys wore Rolex GMTs," he says. "When Robert would get into bar fights, he would wear it around his hand and use it as brass knuckles. It never broke." The only thing that managed to break the watch, late in the war, was a rocket fragment, which the timepiece deflected, saving Van Buskirk from losing his hand.
"There's power in things," Betteridge says. "A totem is a real idea. It means something. It might give you the extra drive you need to go on and to get the job done."
For access to exclusive gear videos, celebrity interviews, and more, subscribe on YouTube!