If you don't plan on racing this summer's Tour de France, you don't really need a $10,000 bike. But that doesn't mean we can't lust after the best gear our favorite hobby or obsession has to offer. A Casio tells time just as well as a Rolex, after all. But we know which one we'd rather wear on our wrist. Here's what you need to know if you go shopping for your dream bike.
The difference between high-end and highest-end.
When you're ready to invest in a super bike, it can be tough to parse your options. The disparity in weight, ride quality, and stiffness between a $1,000 and a $6,000 bike are huge. But the differences between even a $6,000 and a $10,000 bike are subtle, says Danny DeNigris, co-owner of Echelon Cycles in Manhattan which caters to high-end clientele.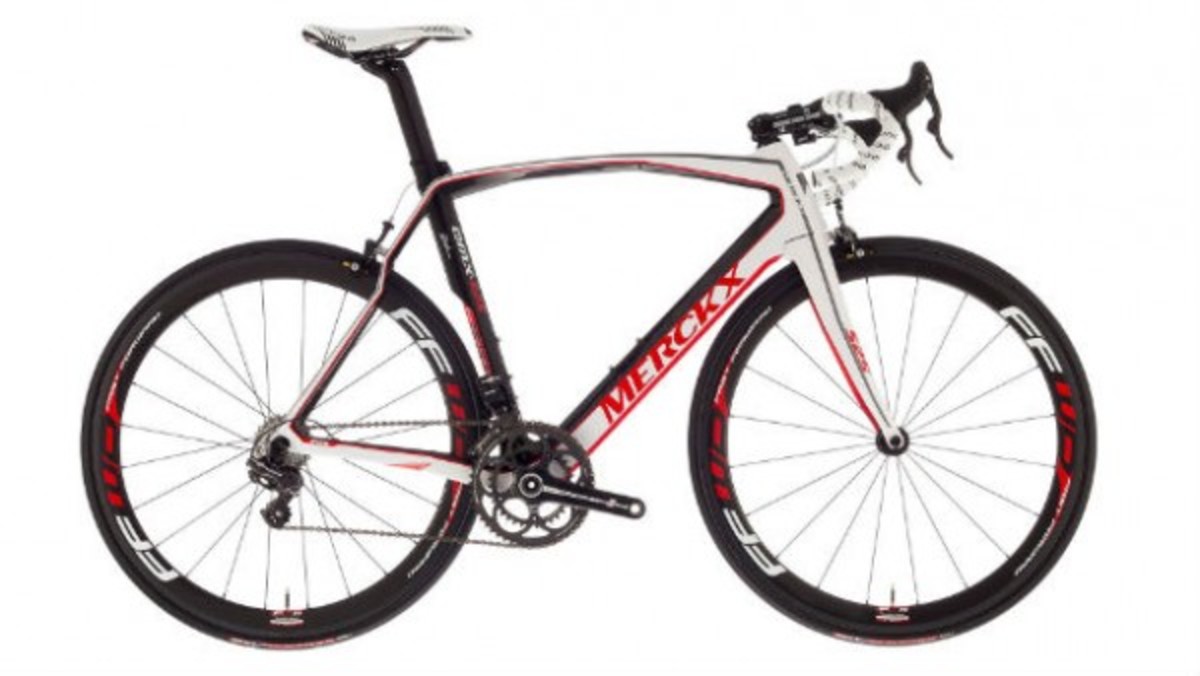 (The Tour de France bike Eddy Merckx EMX-525 with Campagnolo Record EPS, $11,500)
The biggest upgrade on the highest-end bikes is the frame material. In a carbon frame, that means carbon fiber that's lighter and stiffer, DeNigris says. The same is true of a handmade steel or titanium frame, as lighter tubes are used without sacrificing strength.
Buying a complete bike versus building up.
With a budget of $6,000 or more, riders have two options with stock frames: a complete bike or a frameset with your pick of parts.
If you don't have a strong preference between SRAM, Shimano, and Campagnolo components, a complete bike will save you hundreds, if not thousands, because parts are bundled into the frame cost well below their individual sticker prices.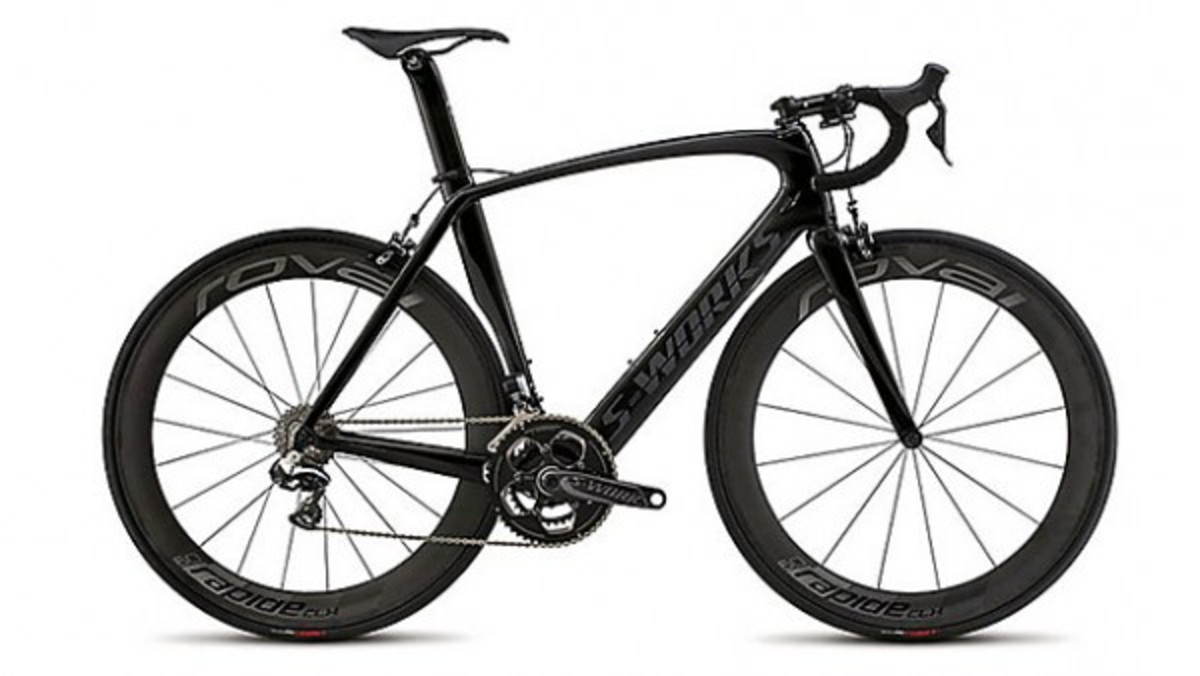 (The extra-aero Specialized S-Works Venge with Shimano Dura-Ace Di2, $9,500)
Picky riders who know exactly what they want can still save if they buy through a manufacturer that sells custom builds. Trek, Specialized, and Ridley offer custom builds that can be configured online and delivered to your nearest dealer. For a wider range of options, online bike shop WrenchScience.com lets you build your bike from scratch from 23 brands.
Consider a handbuilt custom option.
A custom bike frame can be designed to match not just your body, but also your riding style and intended use. For many, this tailored option is considered a lifetime purchase and the Everest of bike ownership.
When picking a builder, look for one whose work stands out to you, whether it's the gorgeous swoop of the tubes, the precision of the welds, or perfection of hand-wrapped carbon tubes. If you think you've found a match, reach out to them and talk about what you're looking for.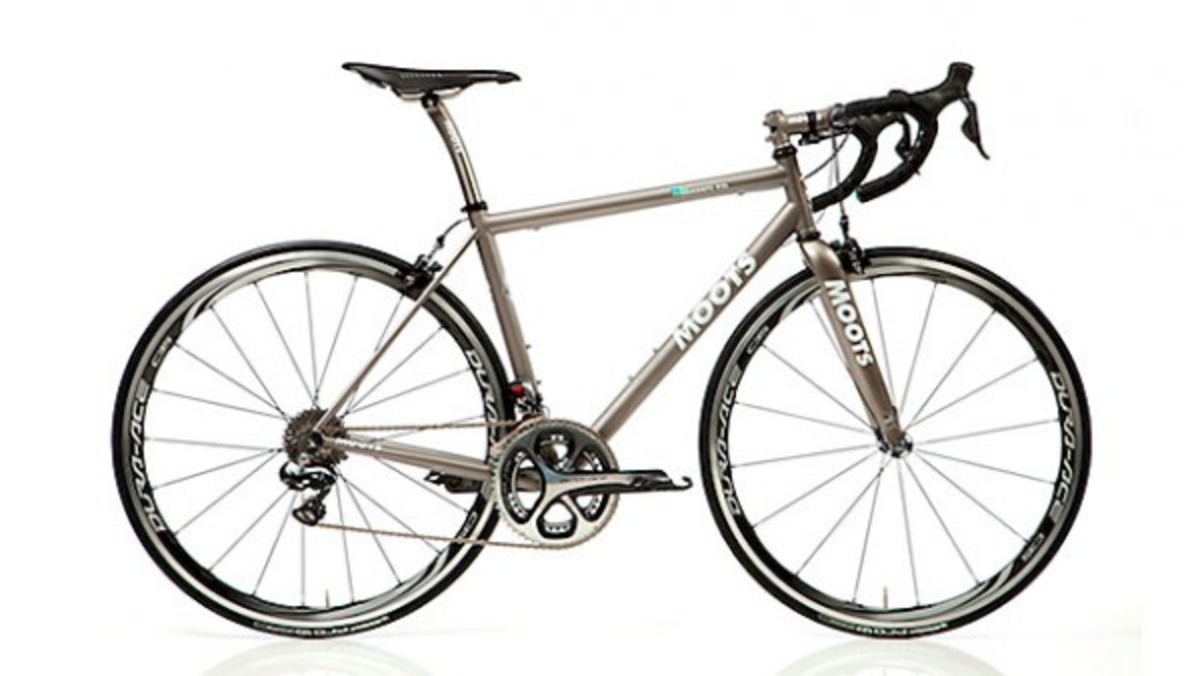 (The titanium Moots Vamoots RSL with Shimano Dura-Ace, $9,900)
"It needs to be collaborative," says Shamrock Cycles' Tim O'Donnell. "You need a builder that listens to your wishes and can give guidance and expertise to bring that ideal bike to life. Expect an established builder to charge at least $2,200 for a steel frame and fork, with carbon or titanium builders charging an additional premium. Also know that depending on a builder's demand, your wait time for delivery can be weeks, months, or even years."
It will make you (a little) faster.
"A $10,000 racing bike won't make you significantly faster than a $5,000 bike, but it can save you a few seconds in a race," says DeNigris. A lighter, stiffer bike will leave you with more energy remaining at the end of the race. "That can mean the difference between finishing on the podium or in the middle of the pack." There's also a mental aspect, he adds. "If you feel faster, you're going to be faster."