One of the hardest parts of golf is one that players have no control over: the weather. We'll likely see this play out at this year's U.S. Open, held at Chambers Bay, just south of ever-rainy Tacoma, Washington. "Don't feel like your day is ruined because you got rain," says the course's head pro Brent Zepp. If you go into play with a good attitude, some minor adjustment,s and the right gear, Zepp assures us you can have your best day of golf.
"I typically shorten my swing and play the ball back in my stance a little bit, and kind of play more of a three-quarter-type golf swing," he says, in order to improve contact. Zepp also recommends taking out the wrench for your adjustable driver and adding some loft to optimize distance. "Carrying 10 more yards but rolling much less is going to be a better way to go on a rainy day."
Tthe grass around the green becomes more of a challenge on wet days, too, even for the most seasoned professional. Around the green "you want to really get your weight a little bit more to your left side, and actually try to swing a little bit steeper into the ball," says Zepp. This will minimize the amount of grass the clubface comes into contact with before impact. When you're in a soggy sand trap, on the other hand, "you don't want to do a traditional green side bunker shot with open club, open stance and really utilizing the bounce of the club" he says. Engaging the bounce in a wet bunker could cause the ball to blade clear across the green and into another bunker. "You want to close down that clubface to almost make it square," he explains. "So now you're doing almost more of a traditional pitch shot out of a green side bunker." It's key to shorten the swing and accelerate a little faster through impact. 
Owning the right gear is also crucial to maintaining your composure on the course, especially if you play in a wet climate like Chambers Bay. "About half of the days throughout the year, there's measurable precipitation. So if you're going to go out and play golf, it's a 50/50 shot whether you're going to need some rain gear in the bag," Zepp says. If so, "Good rain gear head-to-toe is a must."
Jacket and Pants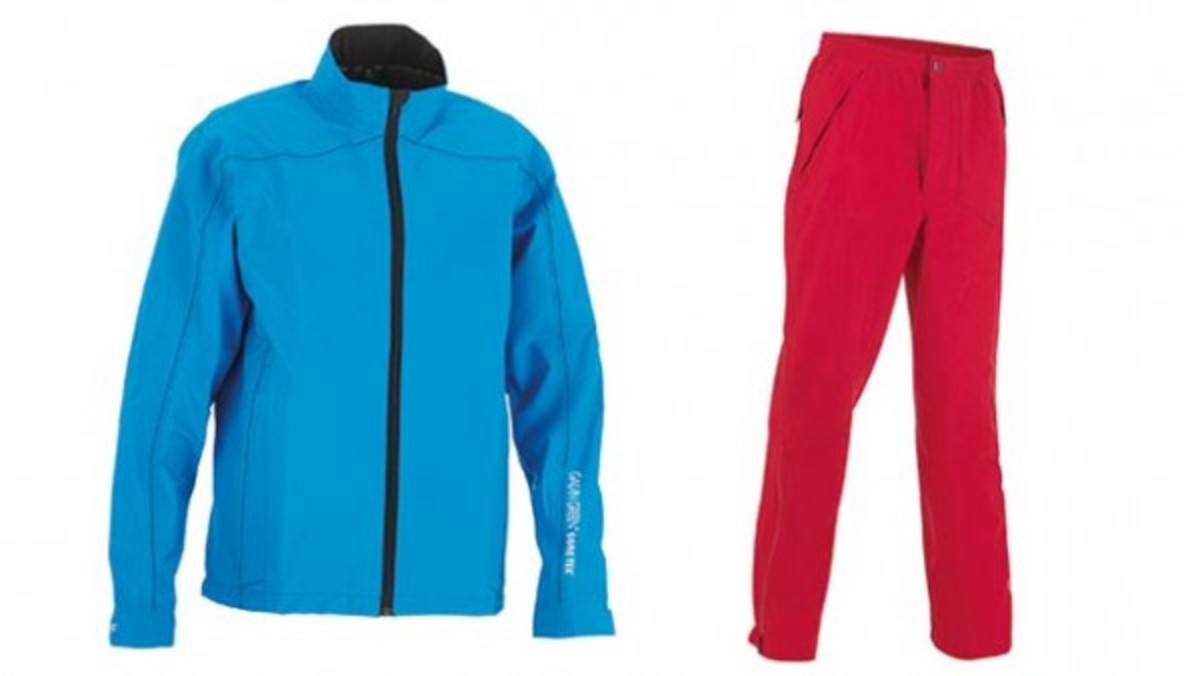 We have tested numerous rain jackets and pants, and those from Galvin Green's Paclite line are hard to beat. The water-resistant and highly breathable fabric stretches for enhanced ease of motion through the golf swing, and the light construction won't weigh down your bag.
[Jacket, $405; trendygolfusa.com; Pants, $395; trendygolfusa.com]
Shoes
A solid, water-resistant shoe might be the most important piece of rain gear you can own. Most golf-specific footwear can withstand wet conditions. But according to Zepp, you should check the box for waterproofing claims. "That tells you that you're going to feel pretty good playing through heavy rain and keeping dry feet."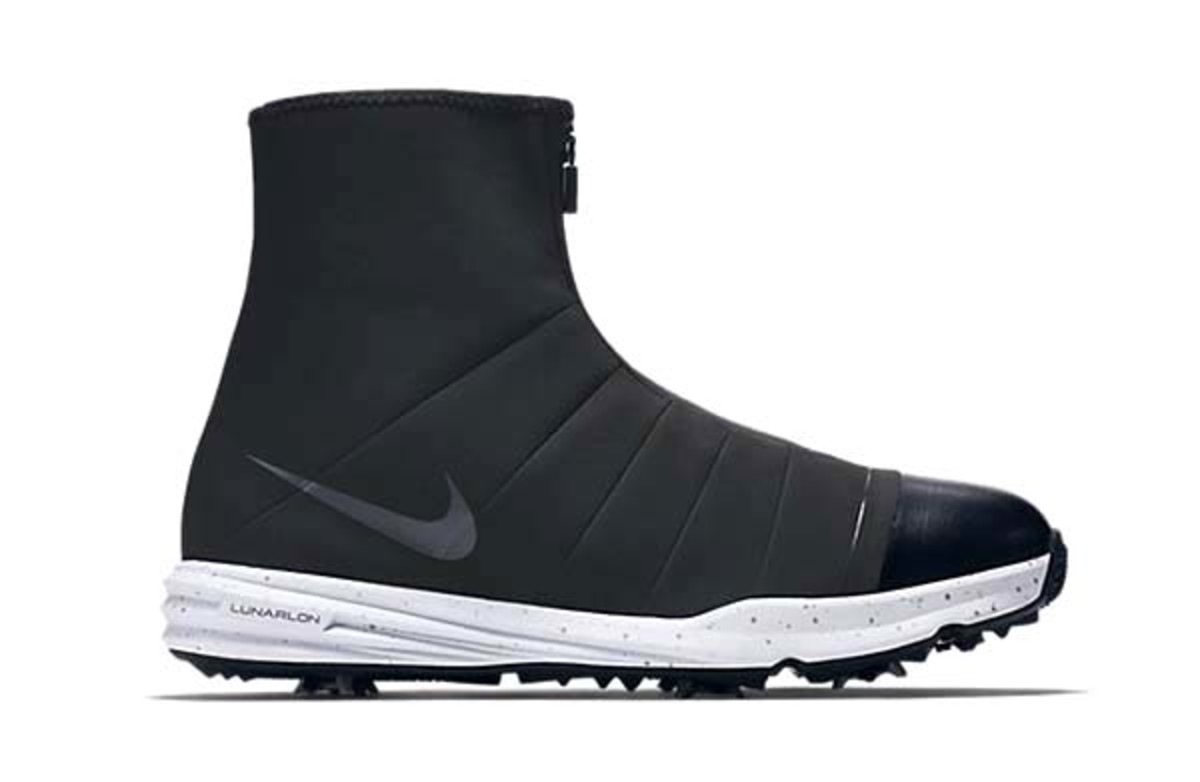 We prefer the Nike Lunar Bandon 3 on a wet course. They are as close to playing in rain boots as you can get. They boast a seam-sealed upper to keep your feet dry and a speed lace, which makes the shoe easy to get on and off in the parking lot.
Gloves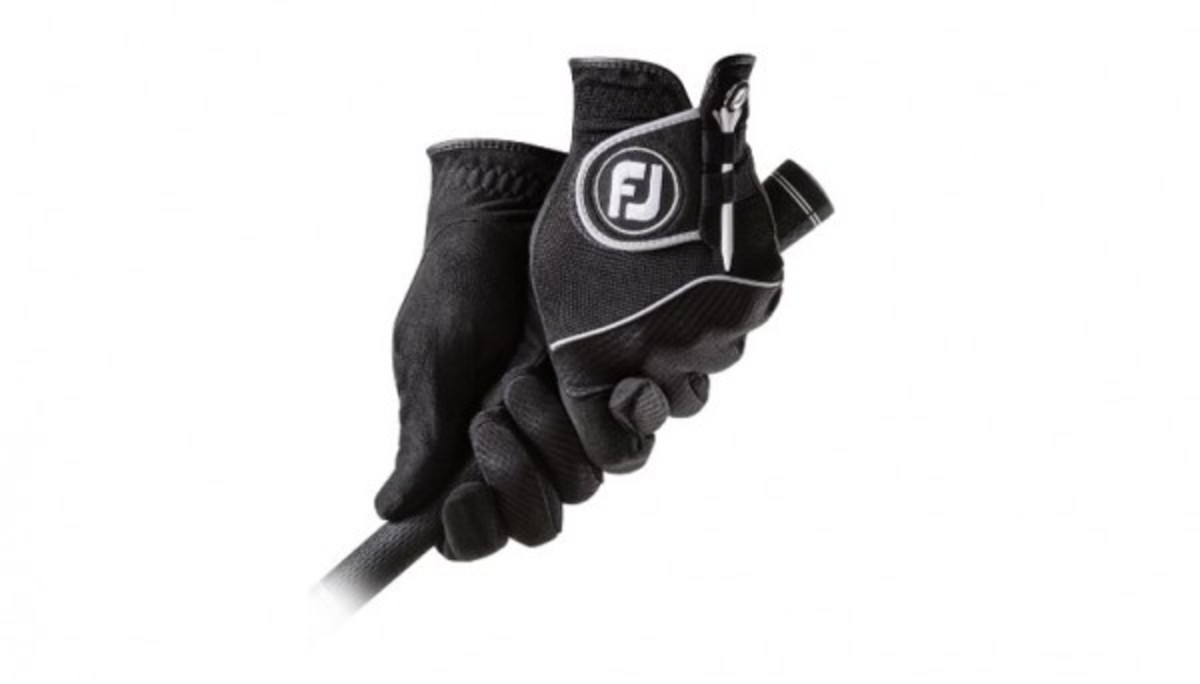 "An extra bonus where you really would get the advantage over other players would be rain grips," Zepp says. "They are gloves made for playing in the rain, and holding onto clubs when they're slippery."
For access to exclusive gear videos, celebrity interviews, and more, subscribe on YouTube!