Branded Content
How to Transform Your Pickup Truck Into a Legit RV
This article was produced in partnership with Dometic.
Buying a Sprinter van and outfitting it for off-the-grid adventures is the goal for a large segment of outdoor enthusiasts. The Mercedes-Benz Sprinter (or other similar large vans like the Ram ProMaster or Ford Transit) is the ideal platform for those who want to have an RV that's more capable and, frankly, cooler than the typical slab-sided camper or humongous trailer adorned with tacky stripe and swoosh graphics.
But the downsides include expense, less capability off-road, and the fact that you'll be limiting yourself to a lumbering vehicle that's just good for traveling. For much less money, you can outfit a typical pickup truck to have almost the same level of comfort with a lot more versatility, plus increased competency while navigating the backcountry of America.
When building your off-roading RV pickup, it's best to start with a solid base using any of the major manufacturer's models, ideally in 4×4 if you really want to get off the beaten path with your overlanding setup. And depending on how big you want to go with the build, such as adding on a truck camper or trailer, you'll need to take into account the pickup's payload and/or towing capacity and match it to the weight of what you want to haul. Other than that, the options for how to set up the base of your adventure pickup are just limited to what level of luxury you want for the interior and which other bells and whistles you need for the rest of the vehicle.
Then, once you've settled on (or are building out whichever pickup you currently own) the truck that meets all your anticipated needs while enjoying the great outdoors, you'll want to explore all the other gear and add-ons to take your pickup truck RV project to the next level. We've selected some of the best options out there that won't (necessarily) break the budget but will still give you a lot of extra functionality and comfort.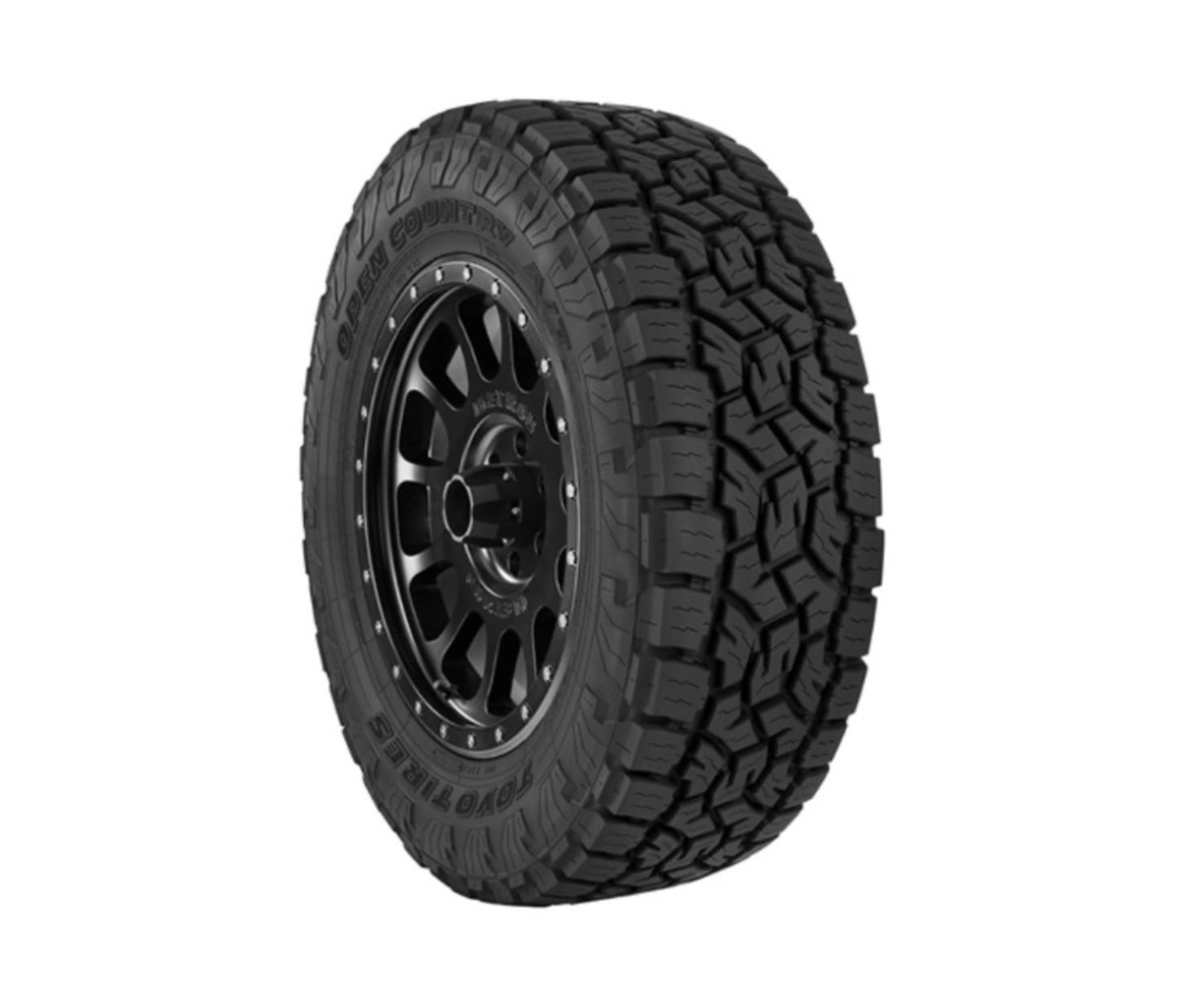 Prepping Your Pickup
Now that you've settled on a pickup truck to transform into an overlanding RV, it's a good idea to first make sure you have the right tires on your build to set a good foundation. For driving on the highway to get to your destination, and for being able to scramble up and around off-road obstacles, it's important to shoe your beast with an all-terrain tire like Toyo's Open Country AT/III Tires.
These aggressively treaded tires are great for conquering sketchy conditions in the backcountry, but are also built to have quiet road noise on the highway, as well as a long tread life and are even certified for severe snow conditions. Three different tread and shoulder designs are available and the tires are warrantied for 65,000 miles, plus they'll let you try them out for 500 miles or 45 days, and you can return them if they don't impress. The AT/IIIs come in a wide range of load ratings, from Standard to F, so you be able to find a tire size and rating that will most closely match your towing and load needs, on-road and off.
Another essential you'll want to add to your pickup is a solar solution. Setting up some kind of solar panel kit, whether portable or mounted to your roof (or roof rack) or to the top of a truck camper or RV trailer, is essential if you plan to be boondocking for multiple days off the grid. The Zamp Solar Obsidian Series Mega Solar Kit is a great way to jump in to the solar game without having to worry about researching and sourcing a lot of different components to build up a functional setup.
The kit allows for some customization, as you can tailor it to you needs. Choose between four to six rooftop 100-watt panels and one or two portable 100-watt panels for generating electricity, then decide if you need one or two lithium batteries to store your power. Other included items are an integration kit, two cap connectors, and a charge controller.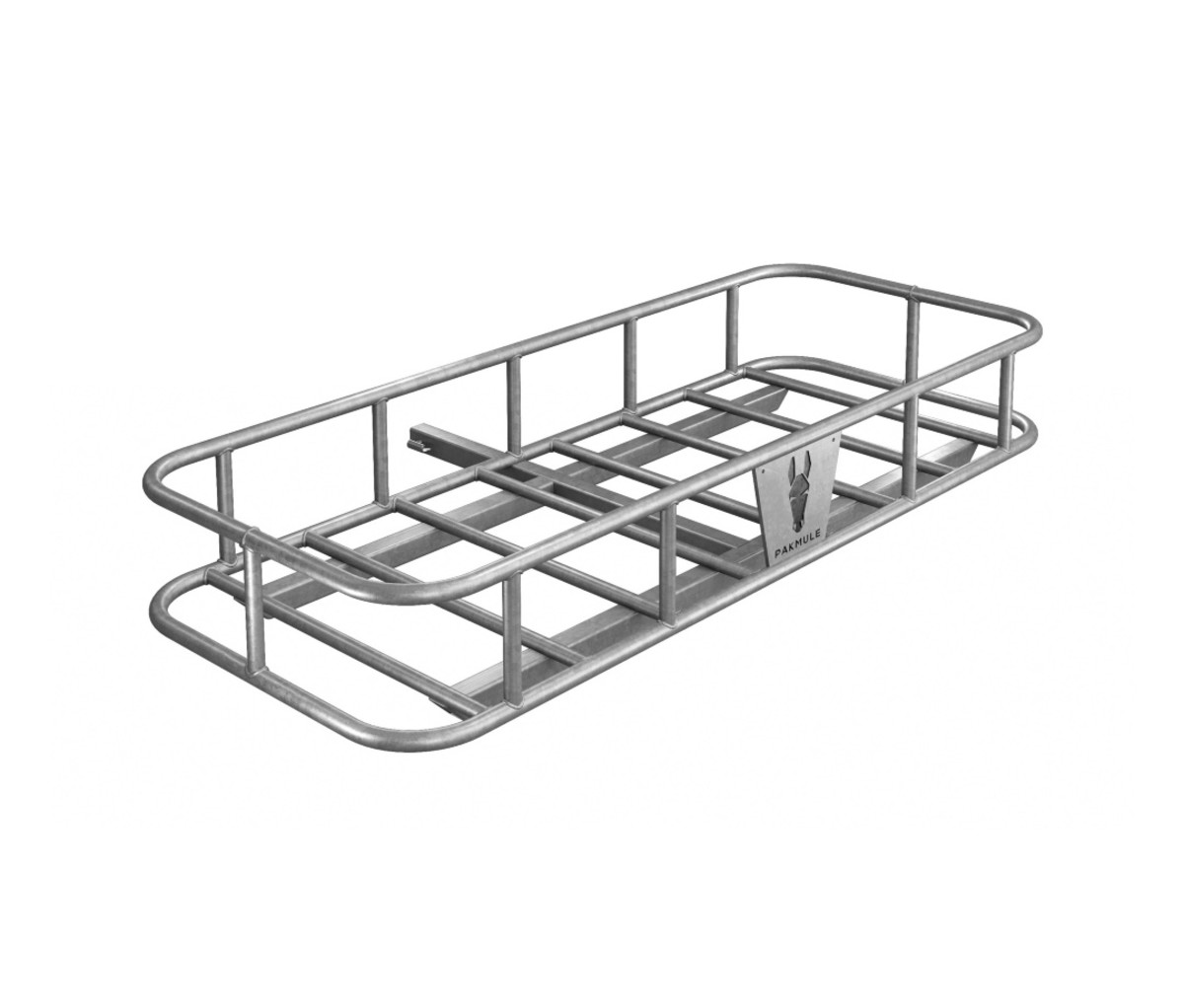 Another awesome item that adds more flexibility to your pickup is a cargo carrier. This can go on the back of your truck, or on the back of a trailer to add an extra spot for carrying big, bulky items and stuff you don't necessarily want inside, like gas containers, fire wood, coolers, and even bikes. The PakMule Original Hitch Cargo Carrier is an extremely durable and versatile option that easily outshines the generic carriers you can get from most online stores.
These burly carriers are made from 100-percent TIG welded aluminum and offer almost 12 square feet of space hanging off your hitch that can support up to 500 pounds (while only weighing 43!). The cargo beast can also accept a lot of different accessories, like rod holders, bike rack attachments, and decking to turn it into a useful platform.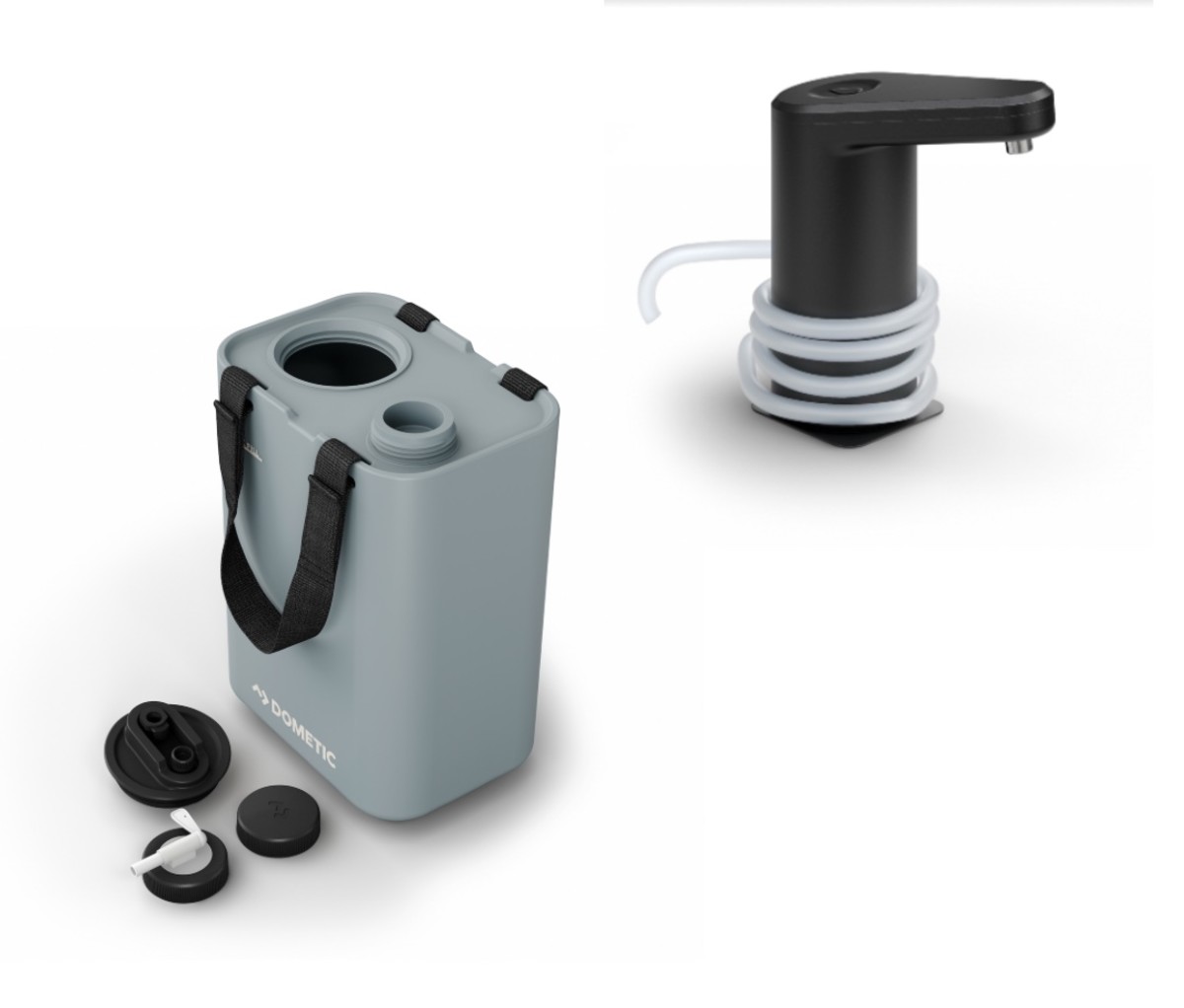 Washing up while camping is one of the most frustrating parts of enjoying your time in the wild: trying not to spill water everywhere while brushing your teeth or washing your face can be a real challenge. Spigots on water jugs help mitigate the awkwardness but they're no match for Dometic's new Hydration Water Faucet.
This trick little water dispenser uses an internal battery (good for 150 liters before charging) to power a pump that releases water at the touch of a finger and shuts off automatically for H2O conservation. An integrated LED adds light to what you're washing and it comes with a steel puck you can strategically place to attach the magnetic bottom of the faucet to. Though it can pull water from any container, consider pairing it with the Hydration Water Jug, which has two different size openings, webbed carry handles, and built-in tie-down slots.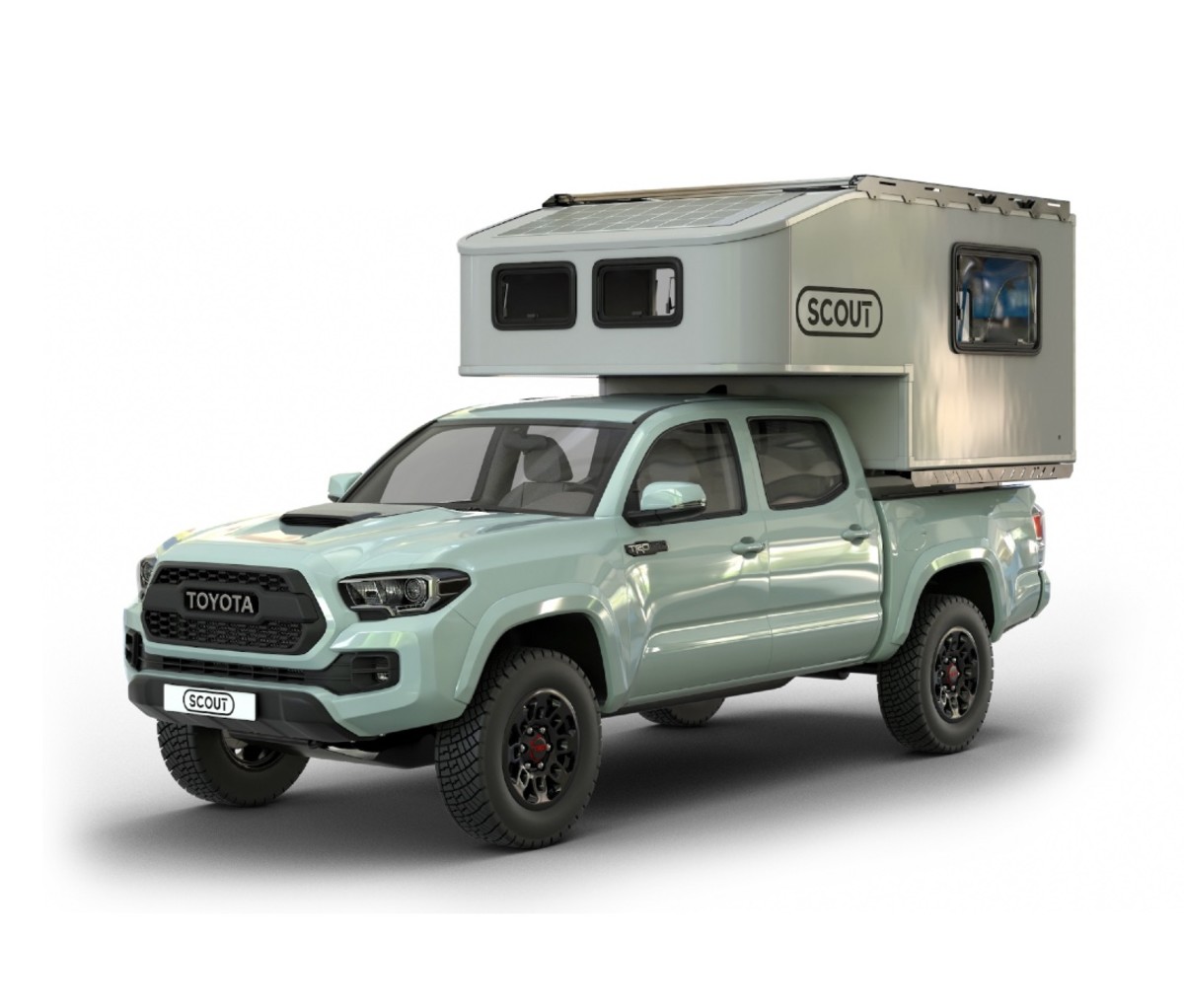 Choosing a Habitat
When it comes to deciding on what type of living space you want with your RV pickup project, you can of course go with a tent, whether on the ground or on your roof, but to bump up the luxury a bit, why not consider a truck camper? These tiny homes fit into the bed of your pickup and can offer a lot of the amenities you'd get from a larger trailer or Sprinter van. For a rugged and minimalist option, check out Scout Truck Campers.
They come in three versions—Yoho, Olympic, and Kenai—that up the ante in size and amenities as you move up the model range. The bottom of the line, Yoho, is a small shell that's lightweight enough for smaller trucks but still comes with features like a solar panel, lithium battery, wash station, dinette, moon roof, and LED lighting. The top-of-the-line Kenai is built for full-size trucks but still only weighs 1,200 pounds, yet packs in extra comforts like a bathroom area, wardrobe, large gear locker, and mud room entrance. All offer extras like removable marine-grade flooring, propane tanks, intake and exhaust vent, and outdoor performance fabrics.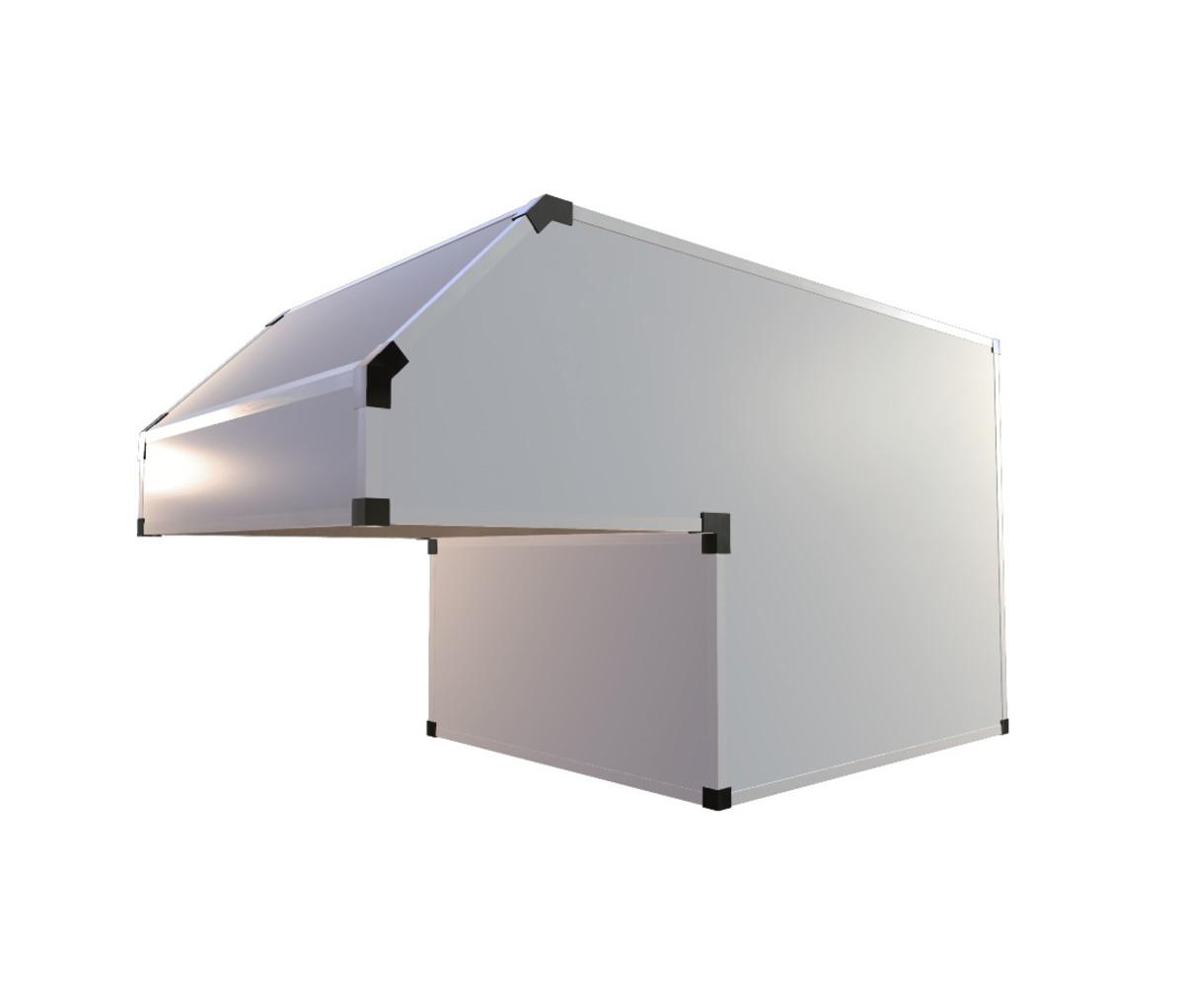 If you'd like to make your truck camper experience a little more hands on, you could go the Total Composites Truck Campers route. This is a true barebones camper that's sent to you with nothing in it except a door, making it a blank canvas for you to outfit in any way you want. What makes these lightweight campers worth the sweat equity are the layered fiberglass walls that offer increased insulation compared to similar campers, making it a four-season habitat (bonus: walls won't be covered in condensation either.
If you do opt for getting a truck camper for your rig, a worthy upgrade—especially in warmer climates—is the Dometic RTX 2000. This almost 7,000 BTU air conditioner can be installed in the roof of your truck camper and run off 12-volt power to keep you and your loved ones nice and cool (the Turbo cooling mode makes it chilly fast!), no matter the heat wave rolling through camp. The unit only pulls a scant 19 amps in Eco mode and can run for a full 12 hours off your battery when parked, and the integrated compressor is super quiet.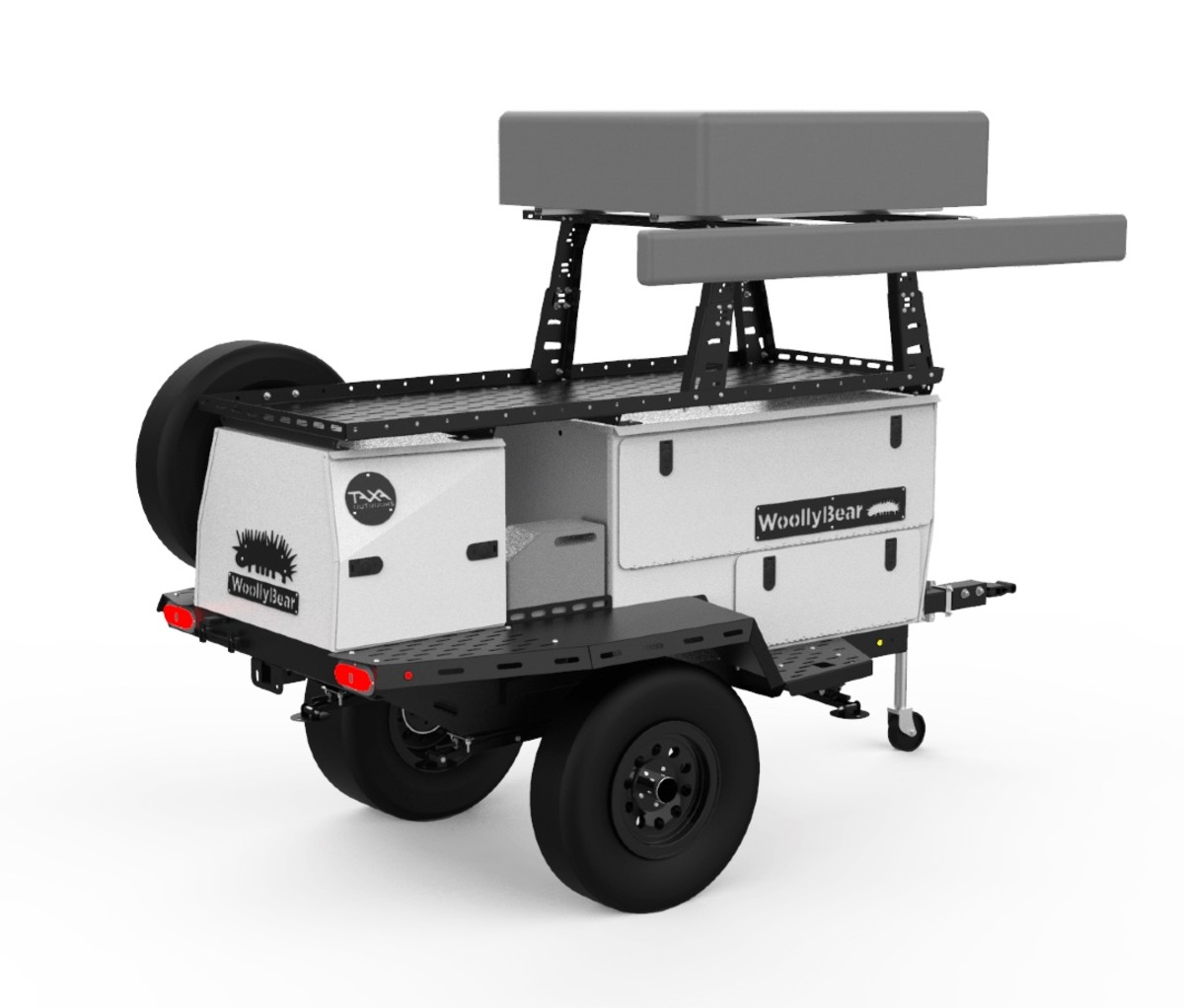 For those who want to go the trailer route, but don't like any of the offerings out there—either too heavy or cheaply made—the TAXA Woolly Bear Trailer is a well-built, cleverly designed option. Not just a small gear hauler, the Woolly Bear has a full-size kitchen with cooler/electric cooler pullout, LED lighting all around, tons of storage, quad stabilizer jacks, spare tire, a 2-inch receiver, integrated solar plug, and 360-degree hitch. Adjustable risers on the top allow for a rooftop tent (among other accessories) to be mounted, plus the deck below can accommodate lots of other gear. For those looking for a bit more from their RV trailer, check out TAXA's full lineup of NASA-inspired rolling habitats here.
To begin your outdoor adventures on a budget, the humble pickup truck is a great place to start. The options are almost limitless (and only limited by your wallet) when attempting to build the ultimate in a recreational vehicle that's versatile, functional, and rugged enough to take on the most treacherous off-road trails. Just pick up a truck and go from there, headed in the right direction by this handy introduction.
For access to exclusive gear videos, celebrity interviews, and more, subscribe on YouTube!