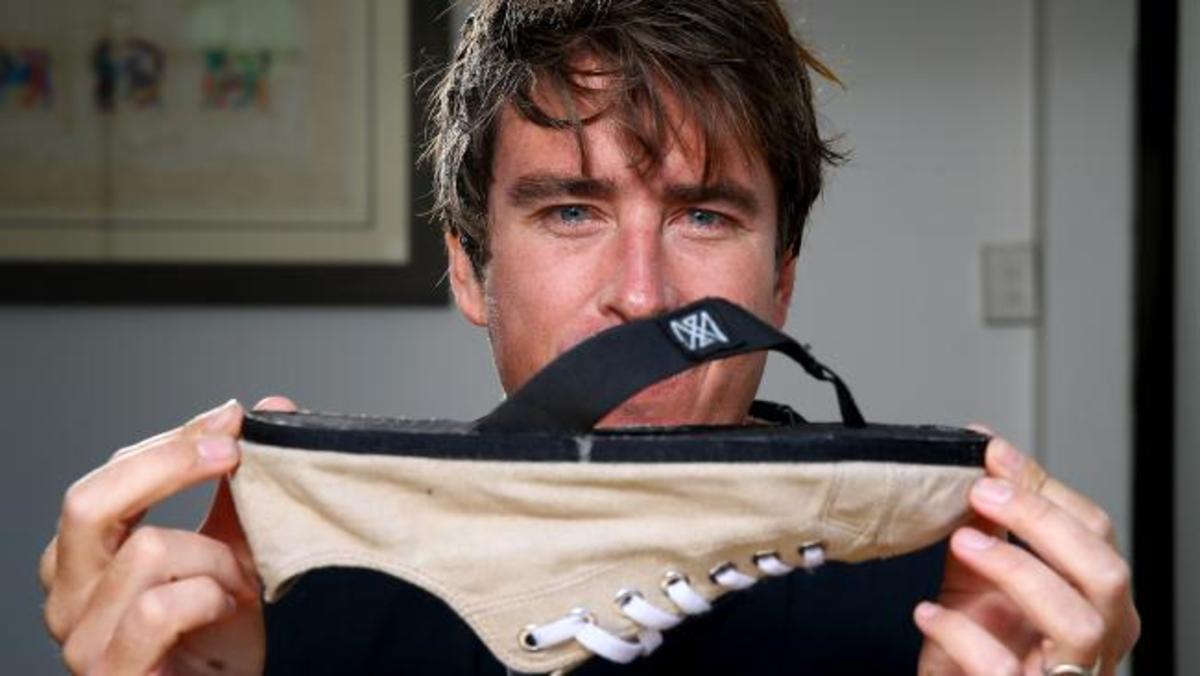 Australian surfer and designer Matt Gillett has raised over $100,000 in investment for his patented 2Shu, a pair of flip-flops that can convert into a pair of shoes. Appearing on Australia's TV version of Shark Tank, Gillette demonstrated how an owner can seamlessly transition from an afternoon at the beach, to entering a restaurant or nightclub without the need to go home and change their shoes.
In Australia this is clearly a major problem that needs solving. The promotional video for his invention can be seen below with the title, "The most Aussie invention ever?"
Apart from getting past the doorman (that also act as shoe police), Gillett says the the shoe comes in handy if there is a quick change in the weather, or if you want to go from the beach to the skatepark.
Gillett, who is also the man behind Maywood, a business that makes handcrafted wooden surfboards, organic clothing and bespoke accessories, secured the investment in return for 25 percent of all his businesses and patents.
Gillett says he also has plenty of other ideas, most of which involve transitioning from the beach to a bar. Look out for the 2Shu coming soon.
More from GrindTV
This is what a pro skier does during the off-season
This is America's most iconic road trip
REI just made your dream of a 'girls' adventure getaway' a reality
For access to exclusive gear videos, celebrity interviews, and more, subscribe on YouTube!