Every week, we tell you about some of our favorite pieces of gear that we tested. This week: There's everything from bags and totes that made our adventures and travels way easier, a kickass pair of Bluetooth headphones we threw on during our workouts, plus a bottle of wine that'll become an essential for your next party and a roof rack that can hold your kayak. Here are our picks for Gear of the Week.
Thule Hull-a-Port XT
It probably didn't take long for Thule's engineers to realize that kayakers have a knack for leaving their roof racks up even after the boats come off. So, they made the Hull-a-Port XT, a roof rack that folds flat in seconds, once the paddle session is over, and improves gas mileage, cuts down on noise, and helps with overhead clearances. I tested it during a two-hour car ride on Long Island while hauling a 12-foot-long, nearly 70-pound Hobie kayak and it is a rock-solid rack.
The Thule gripped onto the factory-installed crossbars on my Subaru Outback easily, using the hex wrench that locks into the base of the rack. Out of the box, the rack looks overbuilt in every way. But, the installation instructions reminded me of the directions that accompanied that Ikea bookcase I had in college—lots of illustrations with arrows instead of words (luckily there are a few decent install videos online). The Hull-a-Port XT can haul a 75-pound boat, or two kayaks that combine for 130 pounds or less, though loading a second boat would require a bit of effort to reach across the roof of the car. A sturdy cam locks the swing arm that supports the boat in place and that same lock allows the arm to fold down.
After loading the boat onto the rack (with help), I strapped it down around the cockpit, then finish it off by tying on the bow and stern. I used Thule's Quick Loop Straps ($30), tucked in under my hood and trunk lid, instead of fishing for a spot to attach to underneath the car. Even at a brisk 50 mph, the rack held securely as the boat rested on the side of its hull. Once the trip is over, the arms swing down and keep a low profile and the rack can sit on the roof for the duration of the kayak season, though taking them off only requires a few turns of the hex key. About my only complaint is the straps that come with the rack: As someone who likes flat straps, I'd love to see some sort of line or marker that could help avoid twisting the lines. — Sal Vaglica, Senior Editor
[$190; thule.com]
Courtesy image
Eagle Creek Packable Tote
I recently came back from a five-day trip, which is a perplexing amount of time to pack for. Not quite a weekend bag, but doesn't require a duffel bag, either. Plus, I would be taking a regional flight with strict baggage allowances, so my typical Tumi roller board was out of the question. Out of frustration, I started packing my clothes in what's usually my farmer's market bag, the Eagle Creek Packable Tote/Pack, which costs all of $30. It is simple beyond simple: a Nylon boxy sack that has a top zipper, one pocket, folds in on itself, and can be worn as a backpack or a sack. In it I fit: 3 summer dresses, 2 pairs of pants, 3 tops, a sweatshirt, PJs and unmentionables, workout clothes, a pair of sneaker, a pair of flip-flops, and a swimsuit. It's like a black hole, thanks to tough seams. And it weighs a whopping 6 ounces. That, plus a handbag with toiletries, my iPad, and a book I didn't crack open, made for easy travel. This sort of travel probably isn't for everybody, but this is the sort of bag you should have hanging around—I guarantee you'll find uses for it. — Majorie Korn, Senior Editor
[$30; shop.eaglecreek.com]
Courtesy image
JBL X Peloton Earbuds
There's no way you'd have a hard time finding wireless workout headphones to try out there. Here's another pair to consider: Whether you're cranking out a 10-minute cardio workout on a Peloton or putting in some weight training, these JBL X Peloton Bluetooth headphones are a true workout gear upgrade. During my brief testing so far, they don't slide when faced with what could possibly be described as one of the sweatiest workouts this world has ever seen. While the headphones are wireless, the cord that rests over your neck from ear to ear has a solid, rugged quality. It comes in handy when you don't have any pockets: I let them hang over the top of my shorts or over the back of my neck so I don't have to hold them in my hand. — John Lonsdale, Deputy Editor
[$119; onepeloton.com]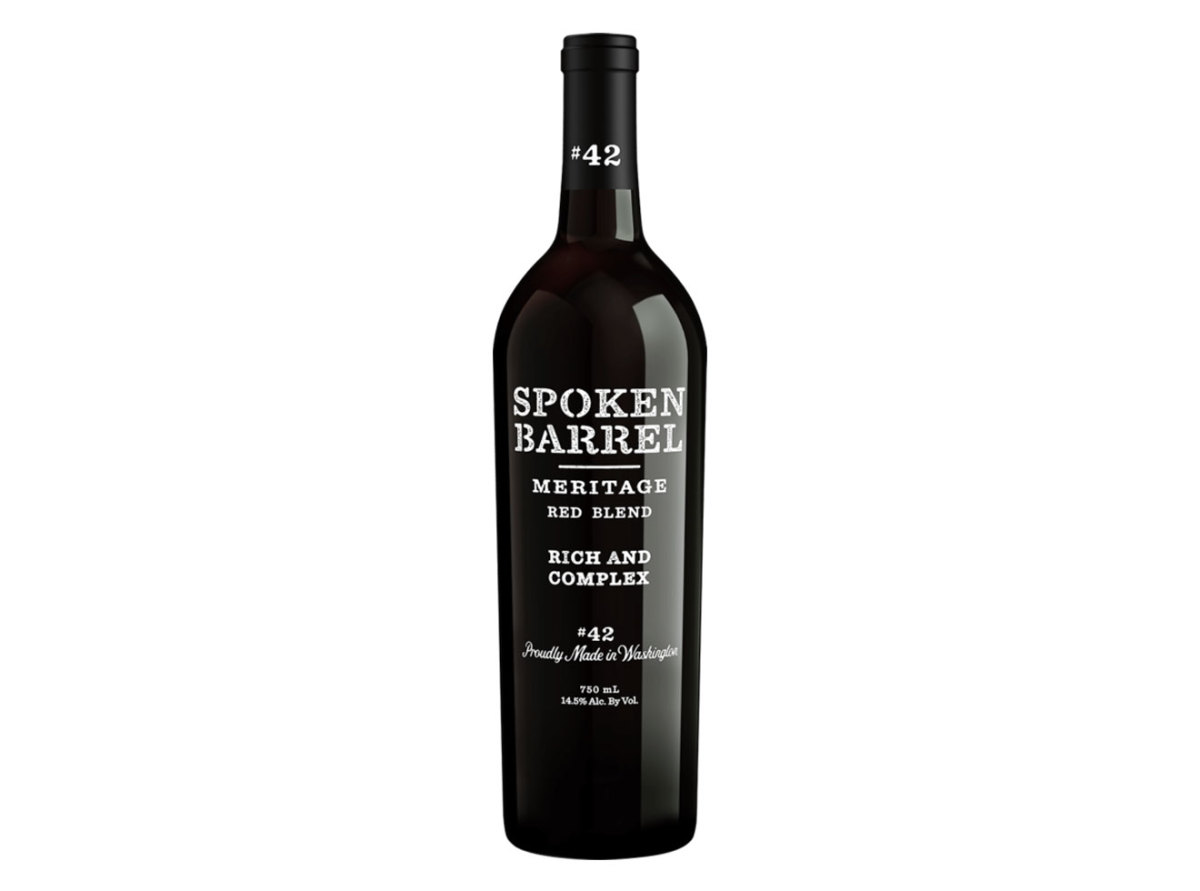 Spoken Barrel 2015 Meritage Red Blend
When the cooler weather comes barreling in, so do invitations for game nights, dinner parties, and holiday get-togethers. Y'know what that means? You're gonna need to have wine on-hand—pretty much all the time—to bring to your guests and to keep for your own boozy stockpile. We're digging Spoken Barrel's Meritage, which is made with a combination of Bordeaux grapes, like Cabernet Sauvignon, Merlot, Cabernet Franc, Petit Verdot, and Cabernet Franc. The full-bodied Washington red blend shines as a wine-and-cheese pairing or a complement to red meat. It's smooth, juicy, and has hints of leather, licorice, and red plum. — Brittany Smith, Senior Editor
[$20; spokenbarrel.com]
Courtesy image
Oakley Street Belt Bag
On a recent trip, I wanted a smaller bag that I could use instead of my backpack to take on a few different excursions, including a hike on a mountain, a 15-mile bike ride, and a sailboat ride. This bag ended up being a great option. You can wear it in a couple different ways, including over your shoulder and on your waist. The strap can be extended and tightened for however you want to wear it. The two spacious interior pockets let me store my cell phone, a GoPro camera, a small water bottle, a portable phone charger, an extra T-shirt, eye drops, a small bottle sunscreen, and a pair of sunglasses. It's the perfect pack to take on your next camping trip or weekend getaway. — Matt Jussim, Senior Editor
[$40; oakley.com]
For access to exclusive gear videos, celebrity interviews, and more, subscribe on YouTube!