Give this Lamborghini a once over then close your eyes. Divorce the Huracán from images of Bieber, Piven, Diddy, and the other characters who drove its predecessor, the Gallardo, while checking themselves out in the rear view. Done? Now look again and see Lambo's latest for what it is, a 202-mph-hitting temple to functional design.
Consider the visuals. The Huracán gathers its identity from a rhythmic cascade of hexagons: downforce-producing main air intakes at the front corners, a hand-stitched instrument panel frame, air condition vents, handle detailing. Its designer, Felippo Perini, called integrating the shapes a "kind of game," and while some joyless gearheads may poo–poo the design's playful obviousness, it definitely works.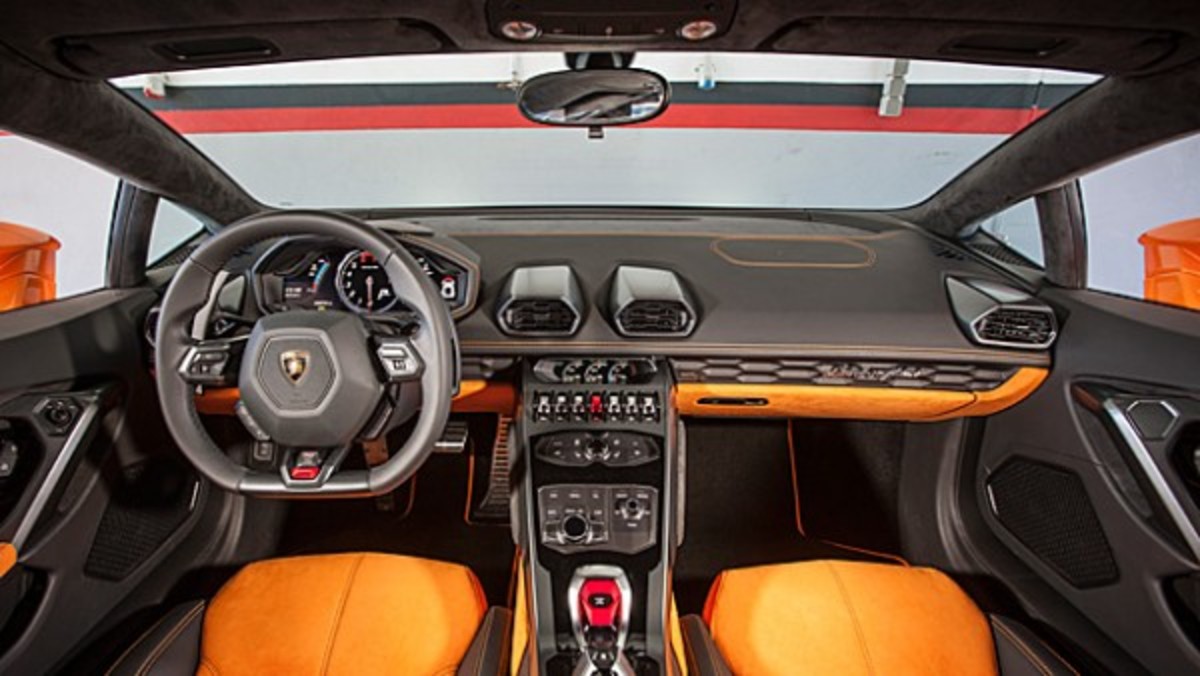 Now let's talk mechanics. Underneath its carbon fiber and aluminum monocoque shell is a car that's an evolutionary leap from the Gallardo. The engine is still a naturally-aspirated V10, but it's been given 610 horses worth of oomph that is delivered courtesy of some serious torque to all four wheels. But the real adaptations are the faster-shifting, double-clutch transmission, a first for the brand, and a system Lamborghini calls ANIMA, which serves as a performance-oriented brain, adjusting everything from engine response and sound to steering ratios and damper stiffness.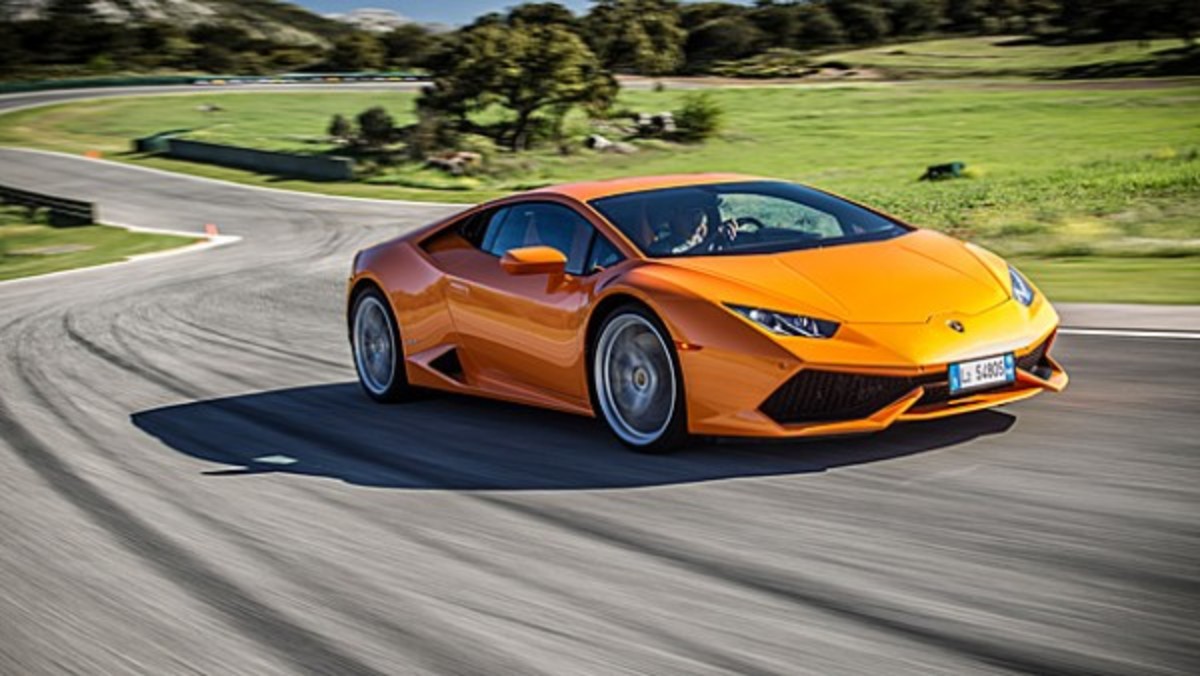 The system has three settings: strada "street," sport, and corsa "track." We flicked through them all but stuck mostly to "sport" mode during an epic day behind the wheel, and found that rather than killing the fantasy, the system seems to mute an imperfect driver's flaws, especially on the track. Instead of sweating through our shirt worrying about losing the quarter of a million dollar car's rear-end traction on a 26-turn Spanish circuit, we could concentrate on turn-in points while enjoying the glorious high harmonium of that V10, backfiring in perfectly-timed downshifts. Sure, ANIMA's tech is performance enhancing. You might feel that some of your skill was bought, rather than earned. But the Huracán is more fun because of it. And what's supposed to be so damn serious about a supercar, anyway? [$240,245; lamborghini.com]
For access to exclusive gear videos, celebrity interviews, and more, subscribe on YouTube!