The surf safari. The bikepacking tour. The RV trip. Our 2019 Spring Gear issue—on newsstands now—serves as the most epic gear guide for every type of adventure you want to cross off your bucket list this year.
For our annual package, we found over 50 new products that'll make you want to head out on the trail, pavement, and water. But to get the most out of the gear, we included itineraries for each kind of trip, mapping out everything from the perfect spots to catch a wave with your new board (try Punta de Mita in Western Mexico or Playa Encuentro Beach in the Dominican Republic) to the best route to park your new Chalet XL 1930 and take the kayak out for a spin (that'd be the Blue Ridge Parkway between Virginia and North Carolina). Now, all you have to do is start packing.
But adventure gear's only part of how we're gearing up for spring. What Men Want star Max Greenfield told us all about his go-to massage tools, his diet to stay in shape, and how he picked up the guitar in March's What Works for Me. "Learning guitar has been an amazing discovery for me," he told senior editor Marjorie Korn. "I'm so bad, but it's a wonderful mediation."
Our new issue has tons of must-read features, too, including "Blurred Vision" by Matthew Bremner about an ayahuasca trip gone wrong, and "The Secret History of The Godfather", which gives you a fascinating peek inside the real-life stories behind the legendary film thanks to an upcoming memoir, Hollywood Godfather, from Gianni Russo.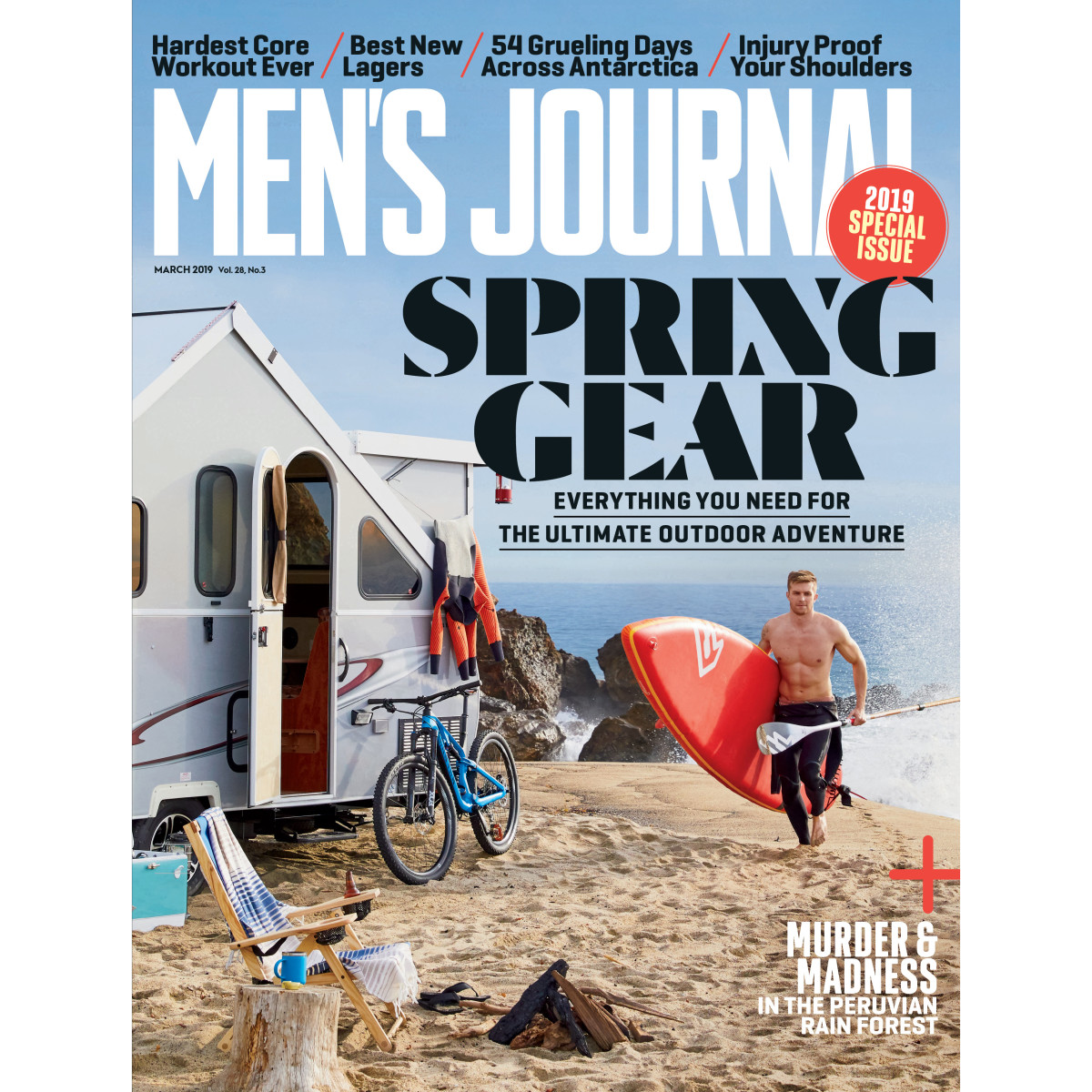 Head to your nearest newsstand to read the full stories and start your adventure planning with our new issue now.
For access to exclusive gear videos, celebrity interviews, and more, subscribe on YouTube!