Branded Content
Nikon Z fc Packs Powerful Imaging Features in Light, Classic Design
This article was produced in partnership with Nikon
The versatility of mirrorless cameras with interchangeable lenses is incomparable. Wide lenses, big sensors, and high-quality optics make everything from blurry bokeh backgrounds to ultrazooms look clearer and more realistic. The new Nikon Z fc (from $959.95), which was unveiled this summer, is one such camera.
Its stylish, classic aesthetic is inspired by the Nikon FM2 film SLR that was popular in the 80s, but its specs, and 4K UHD capability, are cutting-edge modern. The Z fc is a mirrorless camera, available in six exterior colors from classic black to coral pink or mint green. The body is made of magnesium alloy cloaked in a grippy leather-tone material for a premium feel, along with manual dials and a circular eyepiece over the viewfinder. All while delivering the high quality imagery you've come to expect from a Nikon.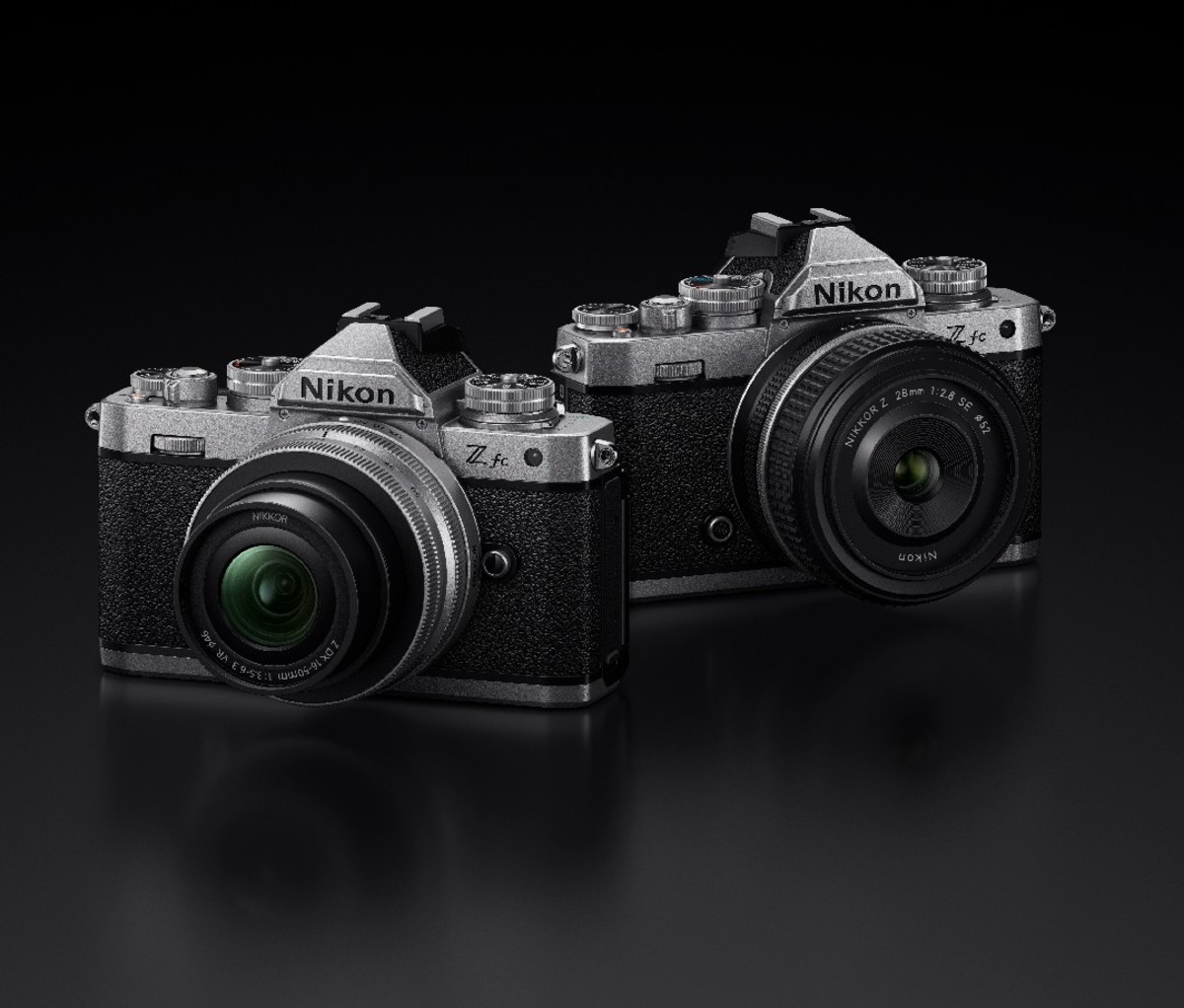 The technical specs
There's a 20.9-megapixel (MP) CMOS sensor that works together with an EXPEED 6 processor; when coupled with any of the Z mount lenses and ISO sensitivity settings from 100 to 51,200, this suite of features provides unparalleled sharpness, realistic color, and clear contrast across the scenario spectrum from candlelit dinners to sun-drenched scenarios.
Other photo-first features include a 209-point hybrid auto-focus system capable of capturing around 87 percent of horizontal frames and 85 percent of vertical frames, which lets photographers gather more imaging information to edit as they please in post-production. The AF is also capable of focusing on the eyes of people and pets, whether they're sitting still or darting around, as well as in wide-angle shots.
That auto-focusing isn't just for stills. It also shines when shooting 4K Ultra HD video (at 30p, 25p, or 24p full pixel readout with no cropping), with the Z fc zeroing in on faces and eyes. Recording options include 4K in cropless 30fps and 1080p slow-motion 120fps. Also available in 4K: up to eight hours of UHD timelapse video using an interval timer.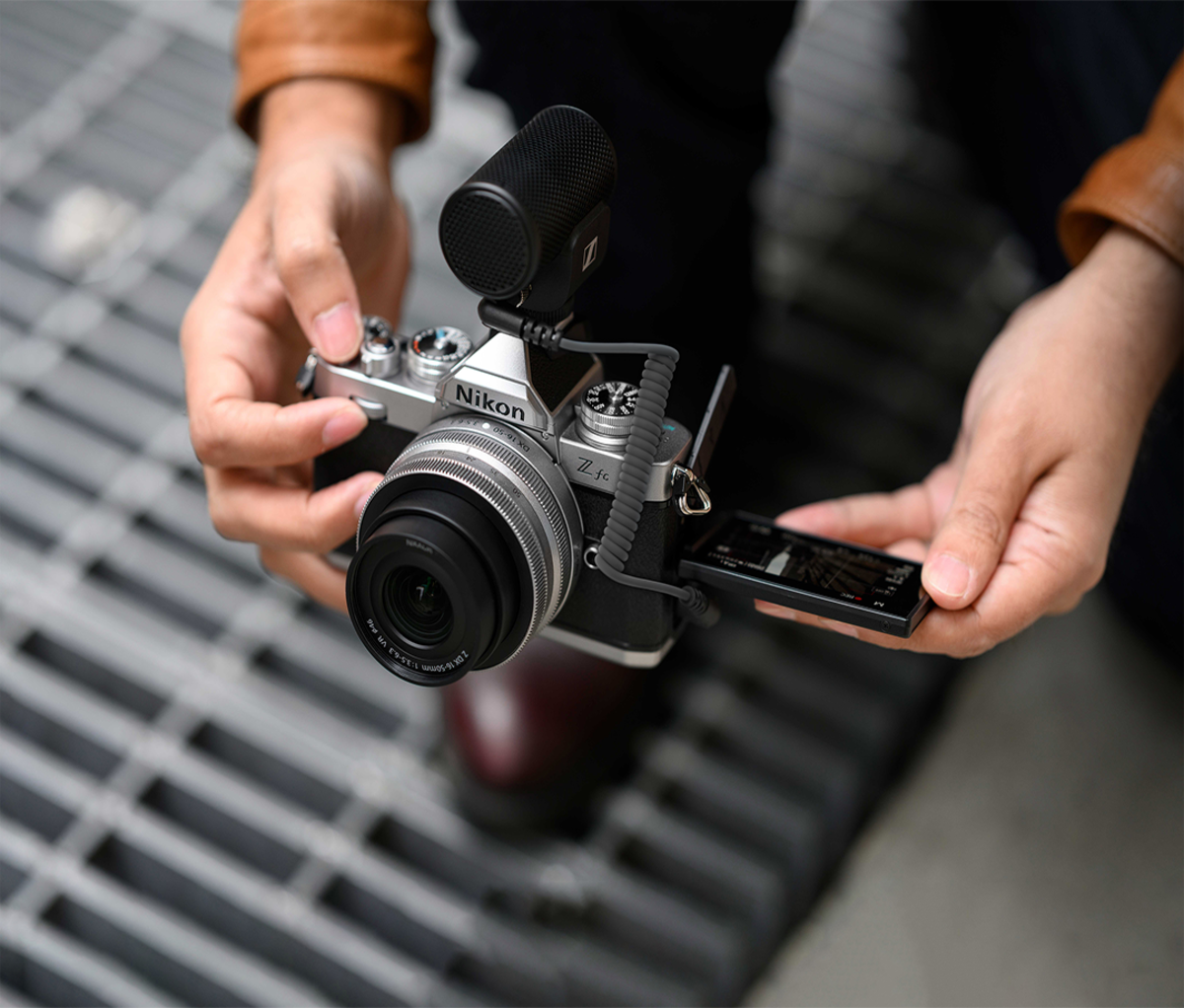 Another feature sure to please vloggers and vacation-documenting dads alike is the Vari-Angle touchscreen LCD that pivots out from the front of the camera, making it ideal for self-portraits and getting those extreme vertical or other hard-to-pull-off perspectives. This flexibility also means the screen can be kept safe from scratches or impact by simply flipping it to face the camera's back.
Among the niftiest convenience features not often seen in interchangeable lens cameras is USB-C charging and power capability. Say goodbye to those proprietary external battery chargers. Plug in the USB-C cable to not only juice up the battery, but also run directly from a power outlet (even if said battery is dead). USB-C allows for faster data transfer, though the Z fc's built-in WiFi can also be used for image transfers and software upgrades.
Back to those aforementioned aluminum dials: They're used for manual operation. Like the film cameras of yore, the tops of the dials are physically engraved with markings for ISO, shutter speed, and exposure compensation. It's a subtly sophisticated detail that, along with an elegant shutter-click sound, will surely please lovers of distinct gadgets and photographic tradition alike.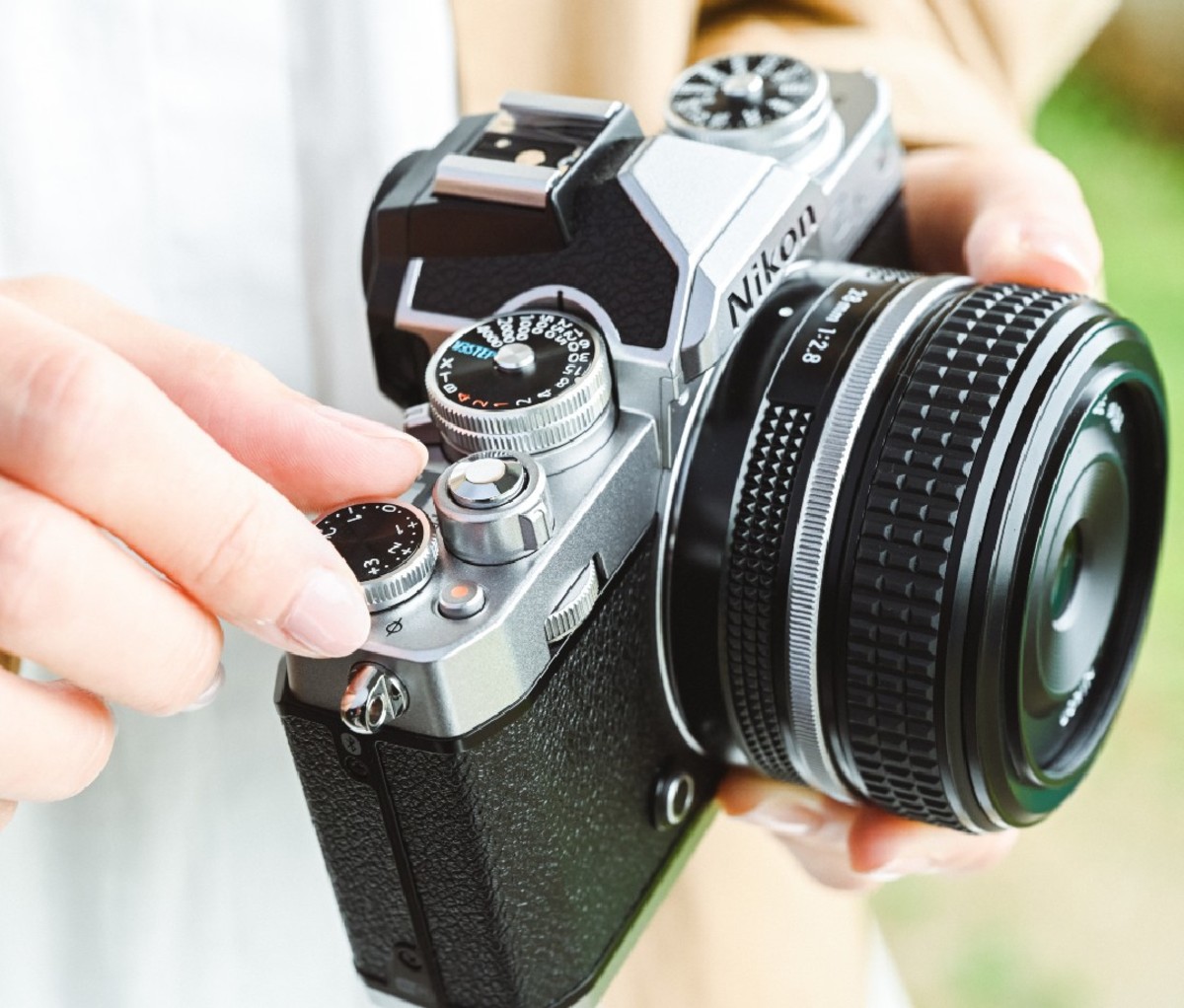 That said, expertise in photography is not required here, since the camera runs well in auto mode and offers 20 different creative picture controls that adjust colors and other effects (think real-time filters that can be seen in the viewfinder as photos are being taken).
Although it's fairly compact for an interchangeable lens camera, clocking in at just 14 ounces, the Z fc packs in a ton of cutting-edge features. Bottom line: Its ancestors would be proud.
The Nikon Z fc (body only) is available in black and silver for $959.95 on nikonusa.com, but can be purchased in various configuration packages with matching silver NIKKOR Z DX lenses. The Z fc is also available in six other colors—bundled with lenses—available for purchase directly (and exclusively) on nikonusa.com for either $1,199.95 for the 28mm lens kit or $1,099.95 for the 16-50mm lens kit.

Get it
For access to exclusive gear videos, celebrity interviews, and more, subscribe on YouTube!