When it comes to a sport like mountain biking, being able to clearly see the trail you're on can be the difference between a thrilling ride and a painful crash.
Unfortunately, given how variable light conditions tend to be on most mountain biking trails, finding the correct pair of sunglasses to suit your needs can feel impossible.
Small patches of bright light will cut through dense, dark canopies to create massive inequalities in brightness, rendering overly bright lenses useless, while dark gradient changes inside covered sections of trails make darker lenses a non-starter.
Luckily, the engineers at Oakley have spent nearly 15 years attempting to correct that problem, and they've finally come up with a solution: the Oakley Prizm Trail lens.
In order to design a lens that would work for any mountain biking trail, the research and development (R&D) team at Oakley studied various locations across the globe and came to a conclusion: Making the lens wasn't going to be easy.
"The Trail lens was actually really challenging because we have the entire globe that essentially mountain bikes, right? And how do we make a lens for every one of those regions?" Wayne Chumbley, an R&D engineer manager at Oakley, told GrindTV.
"So what we have to really do is leverage the light transmission," Chumbley continued. "So that when you go in and out of shadows, you don't have a real large pupil-dilation effect that causes you to adjust and go blind for a second, if you will."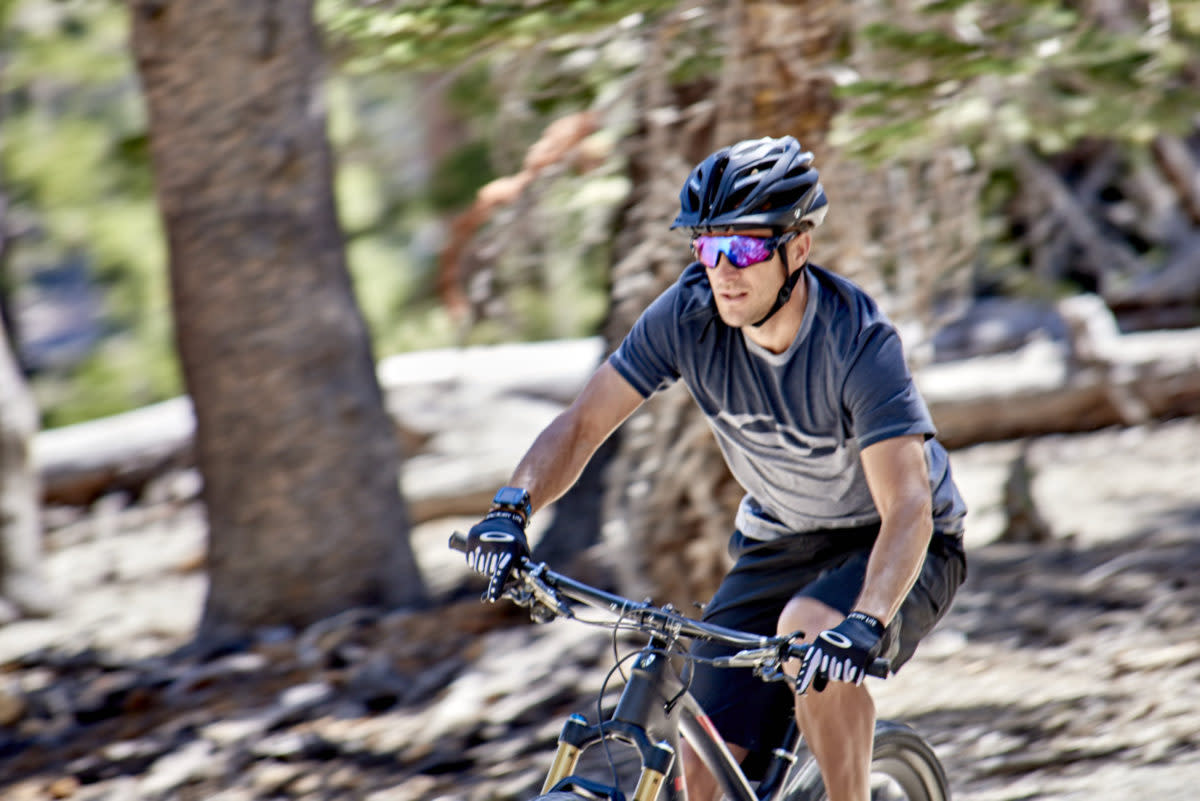 In order to accommodate changing light conditions, Oakley took a unique approach with the Prizm, using ultra-specific dyes to help build a lens that blocks out wavelengths of light that are unnecessary for mountain bikers, instead focusing on those that will increase the natural color contrast on a trail.
The result? A lens that illuminates each rock, tree root and loose patch of soil vibrantly.
RELATED: Oakley's Prizm lens technology lessens the guesswork in fly-fishing
"The best athletes will use it and be able to pick out better lines in the dirt at a fast rate," explains Dave Steiner, R&D field-testing manager at Oakley. "And the average consumer will be able to say, 'Oh, I can see different colors in the dirt,' and it will sense something in their brain to say, 'Oh, this part of the trail is better for me to go to.'
"I think it's an advantage for everyone regardless of skill level; it's like fat skis or like a plus bike."
More from GrindTV
Watch skydiver Luke Aikins jump 25,000 feet without a parachute or wingsuit
7 memorable public marriage proposals by action sports stars
GrindTV's guide to playing hooky: 36 hours in Tahoe
For access to exclusive gear videos, celebrity interviews, and more, subscribe on YouTube!