If nobody played an April Fools' joke on you yet, we've got a quick round-up of the best we've seen so far. These outdoor companies took advantage of the holiday to promote a few items we wish are real and several we're happy they don't exist.
Teton Gravity Research: Vail Buys Jackson Hole
Media company Teton Gravity Research announced breaking news that Vail Mountain Resort in Colorado bought Jackson Hole Mountain Resort in Wyoming. According to the new Jackson Hole Mountain Resort owners, there's a plan to make the mountain flatter because most people who spend a college-tuition's worth of money to vacation don't know how to ski.
Whistle Pig Whisky: Winston
The "ultra, ultra, ultra, premium, premium" line of 10-year whiskey is here in the form of an anthropomorphic barrel named Winston. He does yoga, gets massages, and a bottle from him only costs $20,000 dollars. "Bottoms up to the top one percent."
Fresh Direct: 5-Day Cheese Cleanse Fresh Direct played off of the cleanse trend by introducing the five-day cheese cleanse. The company, which delivers fresh groceries, says you'll feel "Beyoncé-like" after eating the Vermont Creamy Bonne Bouche on day 2.
Spartan Race: Project Loon
One burpee changed the world on March 1, when the whole world stood still for a fraction of second. Not really though. The faux-venture Project Loon created by obstacle course race company Spartan Race pretended to team up with Google to provide global Internet activity with what looks kind of like giant floating misshapen condoms.
YETI: Ridicooler
The Yeti Ridicooler comes equipped with a blender, toaster, shotgun rack, thumbprint scanner, golf club washer, and a Siri-like system that might be the voice of Tommy Chong. It even has a Breathalyzer. "Be wild, but be wild responsibly." Is anyone else disappointed that this supercooler is a joke?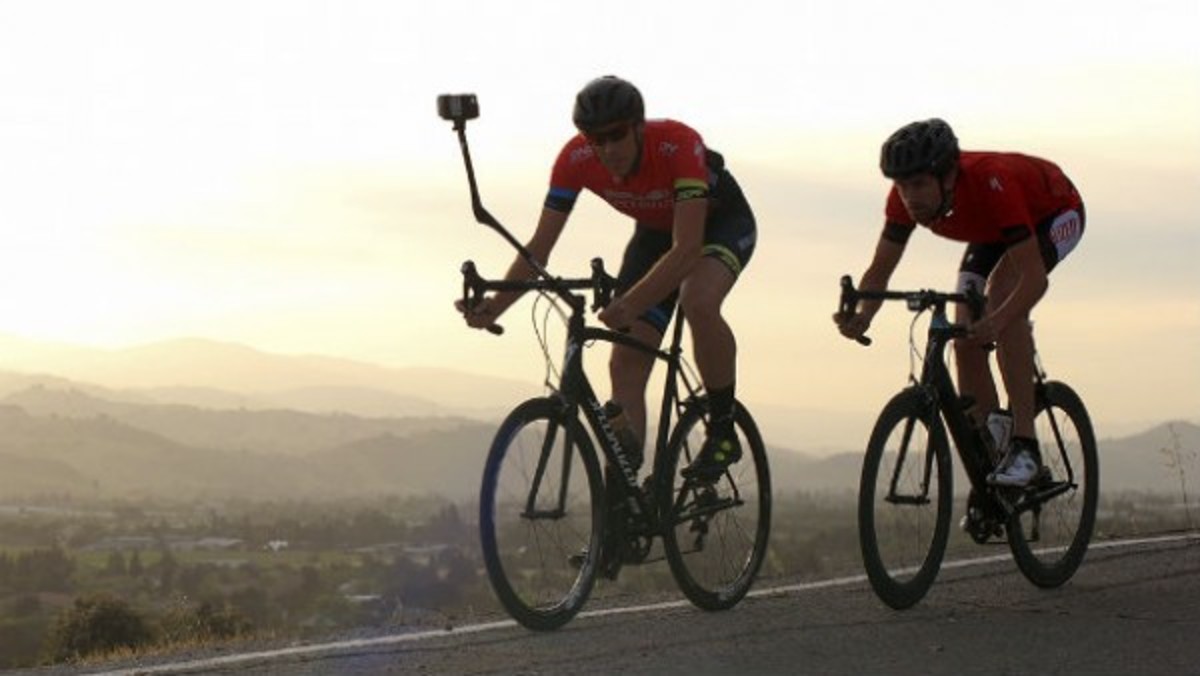 Specialized: S-Works Selfie Stem
This cycling company says it's meeting the needs of "literally, a few people" by introducing the S-Works Selfie Stem. The company understands that at while riding a bike at high speeds on beautiful, scenic roadways, it's hard to take a selfie. Engineers even took the component into its wind tunnel for aerodynamics testing.
Sony PlayStation
Wearable technology is the future and PlayStation Flow wants to give you an immersive gaming experience. This smart version of water wings and goggles literally takes you underwater to maximize any submerged gaming experience — if you feel like getting off the couch and going into a pool to play your video game.
Founders Brewing: Bastard in a Box
Taking a cue from the rise of respectable wineries adopting boxed wine, Founders Brewing offered a 10-liter cube of its heady Dirty Bastard scotch ale. The box holds the equivalent of 28 bottles, and with the dark beer clocking 8.5-percent alcohol, tapping a Bastard in a Box would be quite a commitment.