In our March 2017 issue featuring Keanu Reeves, we brought you his hit-man plan: a deadly combo of multipurpose moves and nonstop structure to bulletproof your joints and sculpt a killer body. (Check out the workouts here.) We also introduced The Survival Plan, which features 3 routines to turn your body into an unbreakable machine.
But obviously for workouts as savage as these, you need some high-performance duds that can keep up with your efforts. Here are the brands from both in-print workout spreads, so you can get the look yourself.
Vest: AmericanRag
Leggings: Lands' End Sport 
Sneakers: Nike
Tech: Fitbit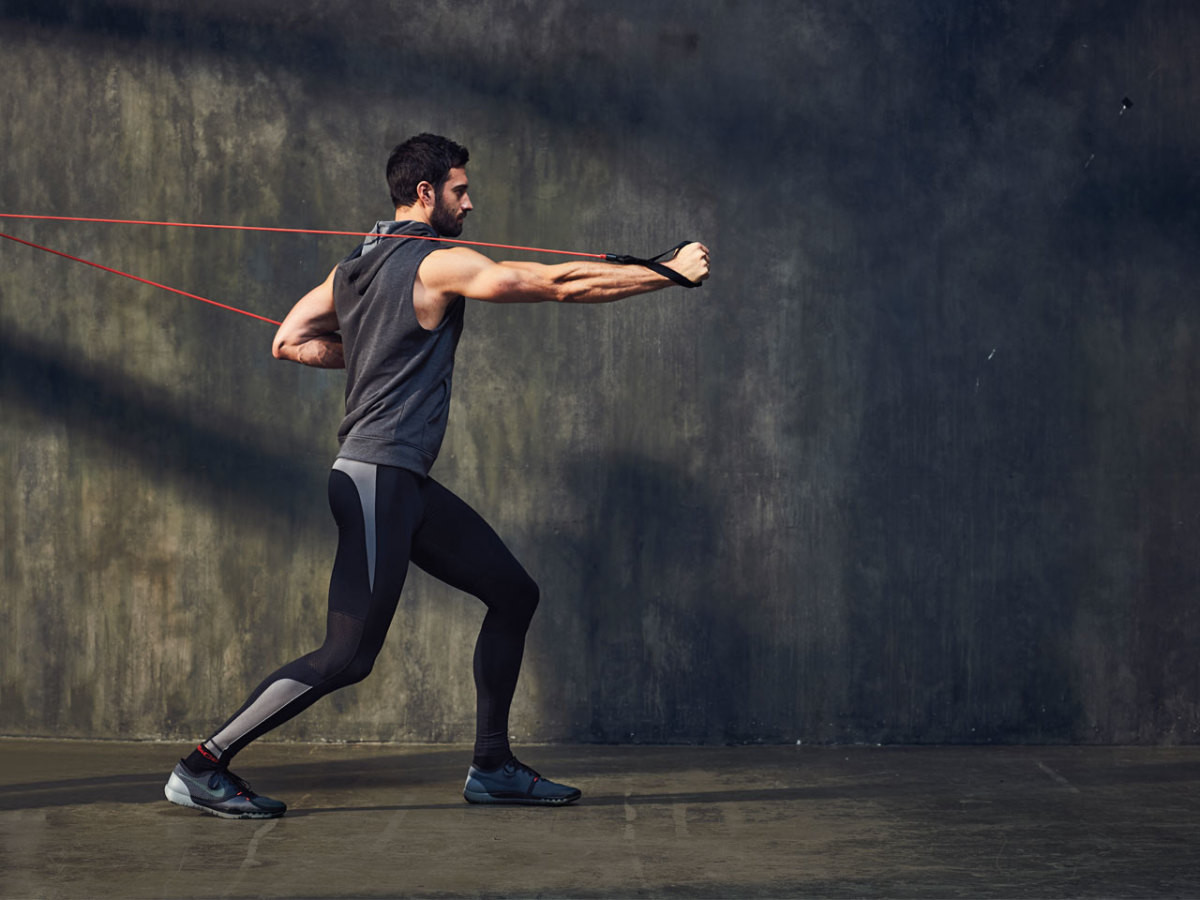 Top: Something similar at Athletic Recon
Pants: Tracksmith
Sneakers: Nike
Tech: Polar
For access to exclusive gear videos, celebrity interviews, and more, subscribe on YouTube!