Gear
Holiday Gear Guide: Our Editors' Top Picks for Outdoor Gear
When it comes to outdoor gear, it can be so overwhelming to even know where to begin looking for whatever you're after. With countless companies making so much awesome gear these days, making decisions like which camera bag to buy for your trip to Iceland, or what camping cot is going to best suit your backcountry adventure can be tiresome and endless.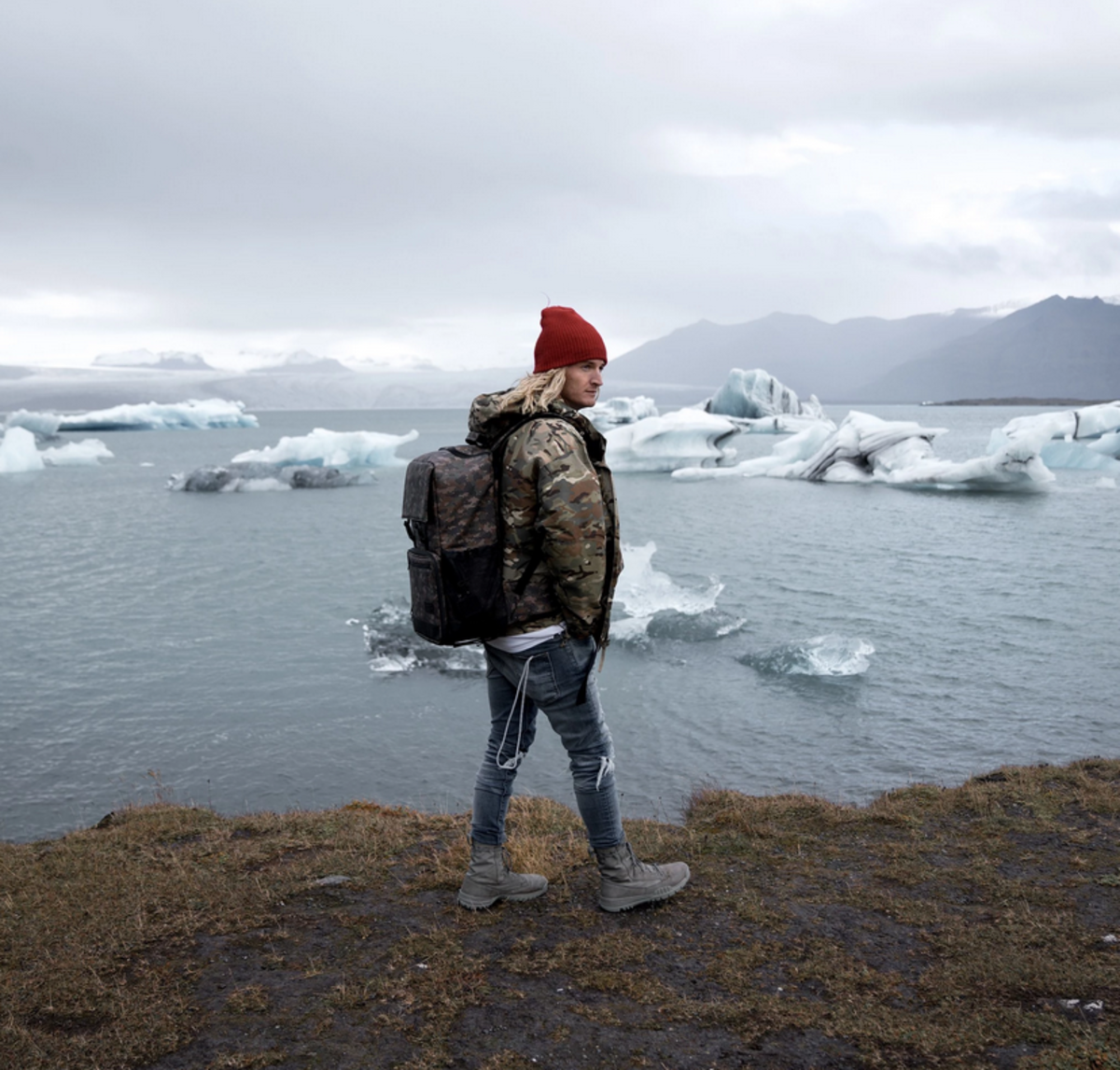 We've rounded out a collection of the coolest gear that turned our heads this season. Having kept our eyes out for all the latest and greatest in gear offerings, these are the standouts.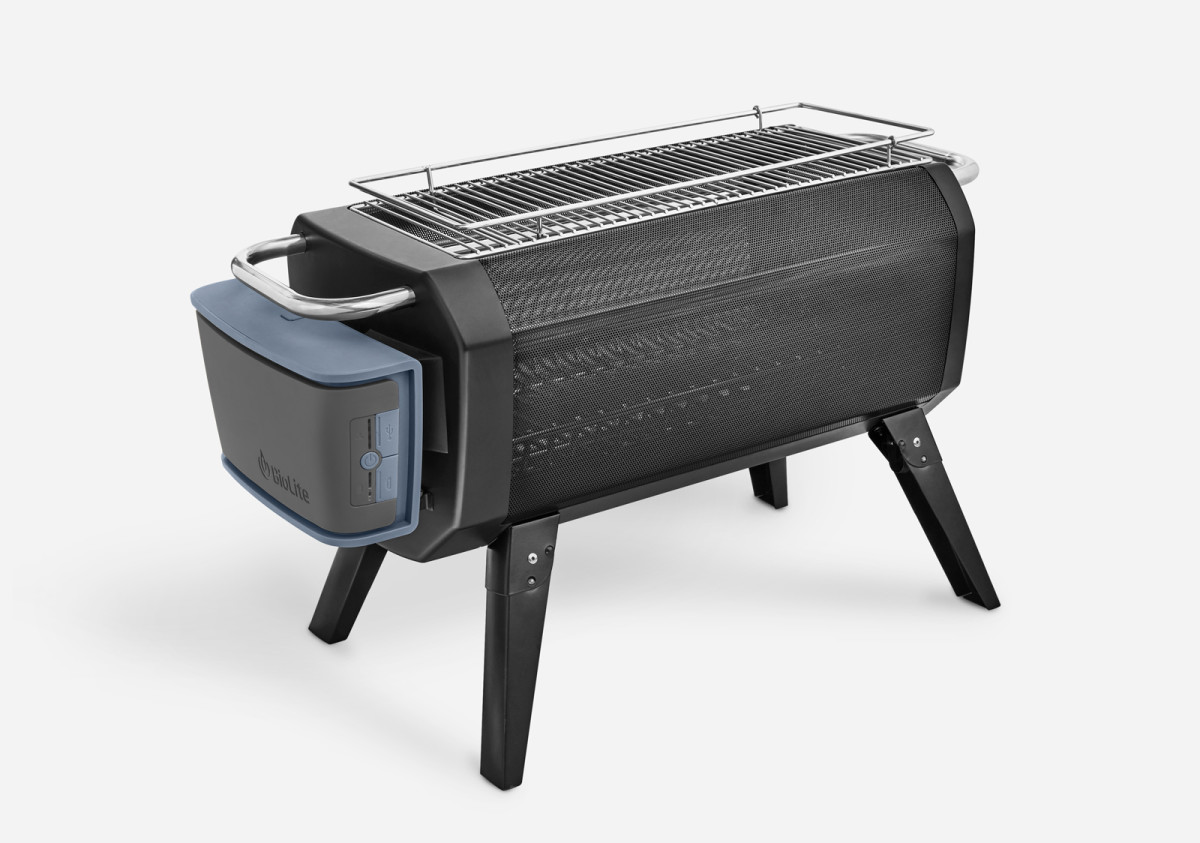 When it comes to something as simple as a portable fire pit, you might be thinking that there really isn't much else that anyone could add to enhance a wood-burning fire. Well, the crew over at BioLite took a rudimentary design and beefed it up with some tech. Enter the BioLite FirePit Climate Neutral Edition, where a rechargeable battery powers their patented airflow system that injects oxygen into the fire for better-burning – as well as smokeless – flames.
The Climate Neutral Edition features all of our favorite specs from the original BioLite FirePit, but in a sleek all-black colorway. It has Bluetooth compatibility for controlling the fan from your phone, an x-ray mesh body for 360-degree viewing of the flames, and it comes with an included grate you can place on top to use it as a hibachi-style grill. It fits standard 16-inch firewood (up to four logs), and it can also be used with charcoal.
You can even step it up to the complete kit, which includes a solar carry cover for charging the battery in the backcountry, a FireMat and FirePoker.
Buy Now for $199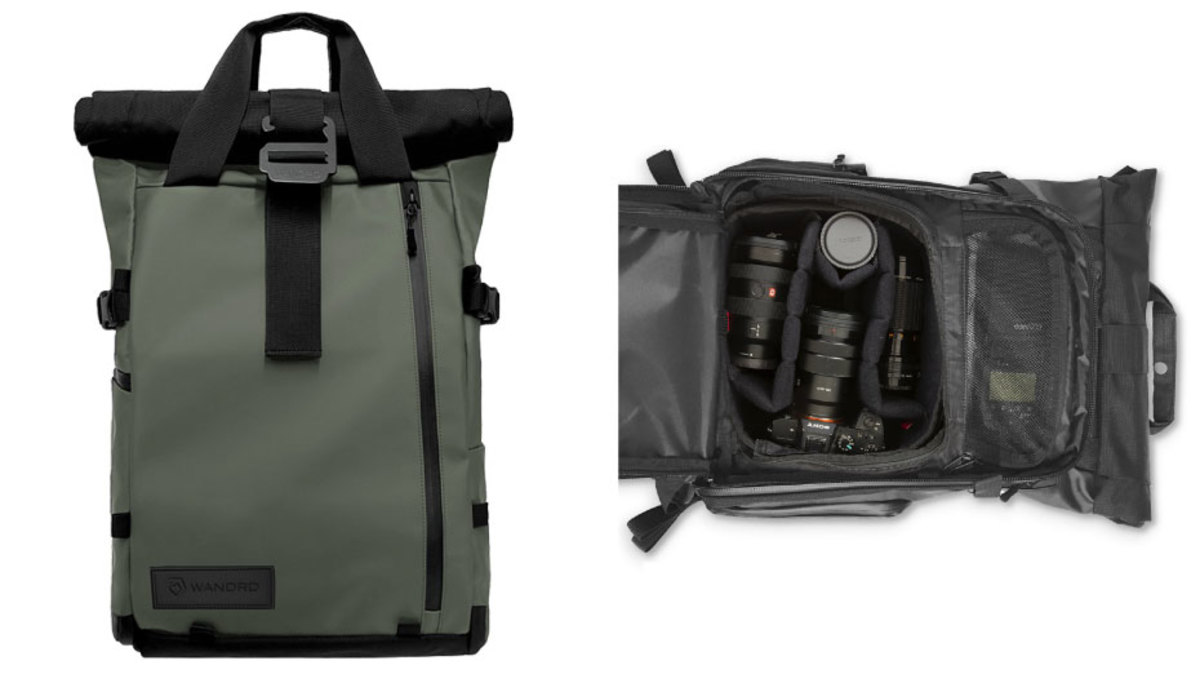 When heading out any adventure, a pack is one of the most crucial pieces of gear you need to consider. Whether you're hopping the path through a bustling concrete jungle, or hitting the trail for an off-the-beaten-path excursion, you need to be sure that the pack you decide bring will hold up to anything. And the PRVKE Backpack from WANDRD checks every box you might throw at it.
Made from durable and abrasion-resistant nylon fabric, this pack is tough, as well as a water-resistant coating to keep your gear dry in light moisture. It has a roll-top main compartment, a zippered side access for your camera, a water bottle/tripod holder, as well as a nifty (and super safe/convenient) dedicated passport pocket.
For the serious photographer, this pack is also available with a Pro Photography Bundle option. This bundle includes the PRVKE pack, along with a Pro Camera Cube, rainfly, and multiple waist/accessory straps. If you're meticulous about your camera gear, this bundle is the ticket.
Buy Now for $204-$334
Smartwool Merino 250 Pocket Crew Long Sleeve Shirt ($120)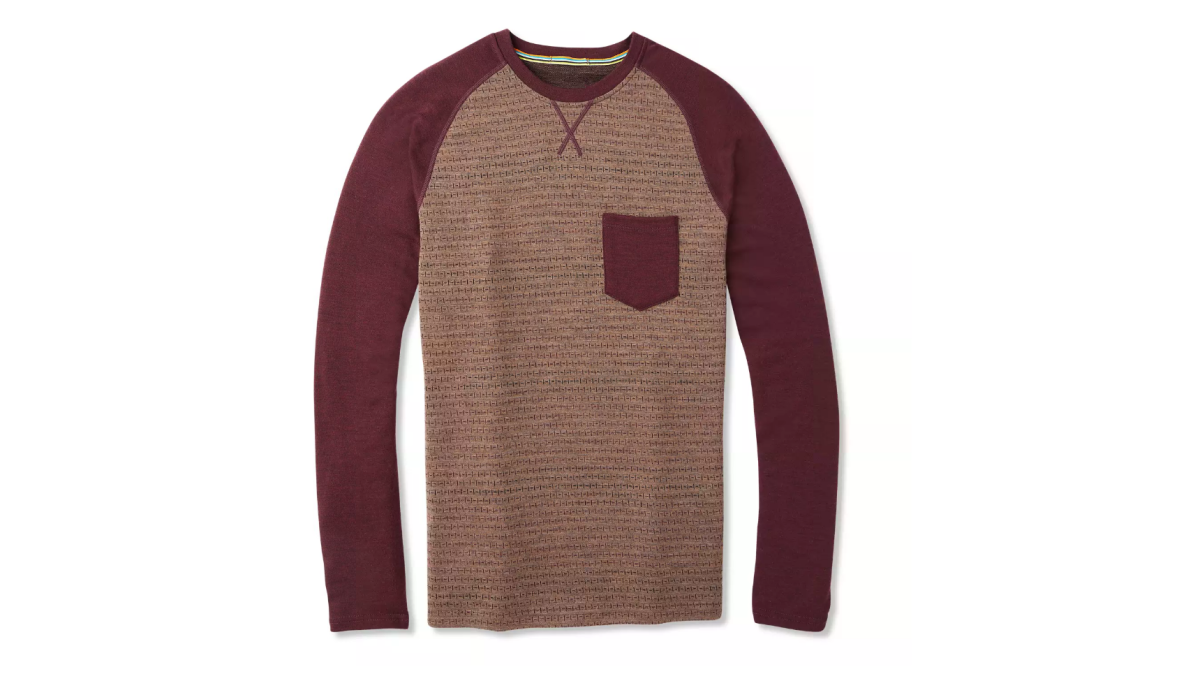 If you know anybody with a deep appreciation for style rather than comfort, then we have found the perfect blend that'll be sure to blow them away: Smartwool Merino 250 Pocket Crew Long Sleeve Shirt. With something that is as functional as it is fashionable, we can't think of a reason why anybody wouldn't be through the roof to receive this shirt. Made from 100% Merino wool, it obviously holds its own in the comfort department, but it simply has a very attractive aesthetic in a minimalist package. It's designed in a regular fit, so it's not necessarily meant to be hidden under your outdoor gear (but certainly can be).
It's made to retain body warmth, and also to resist odors. It has flatlock seam construction designed to eliminate chafing, not to mention Raglan sleeve design completely removes shoulder seams. This shirt is for the people out there that simply want to look great, all while maintaining top-tier-level comfort.
Buy It Now for $120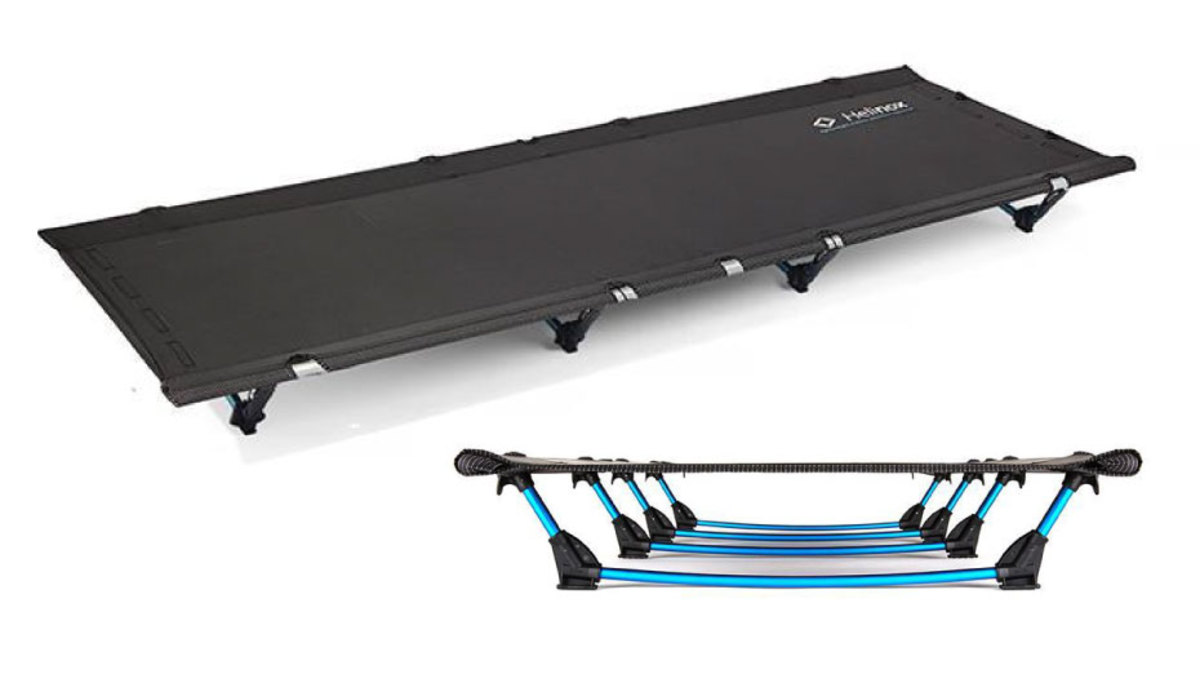 Sleeping off the grid is something you either love or you hate. Some people prefer simply laying a sleeping pad on the Earth and falling asleep under the stars, while others might prefer an 18-inch-thick king-sized air mattress tucked into a large weather-proof tent. Whichever end of the spectrum you fall on, we've found the perfect middle ground: The Helinox Lite Cot.
Weighing in at only 3.8 pounds, this lightweight (but mighty) sleeping cot is the perfect solution for people heading far off the grid, but still prefer to be off the ground when it comes time to recharge. It's made from heavy-duty aluminum poles, with tension lock handles, and when fully assembled it measures 72.8-inches long, 23.6-inches wide, and 5.1-inches off the ground. It also stuffs down into its included storage sack that measures roughly 21-inches long and 5-inches wide.
For a backcountry adventure, or even a local camping trip on the beach, sleeping cots don't get much better than this.
Buy Now for $249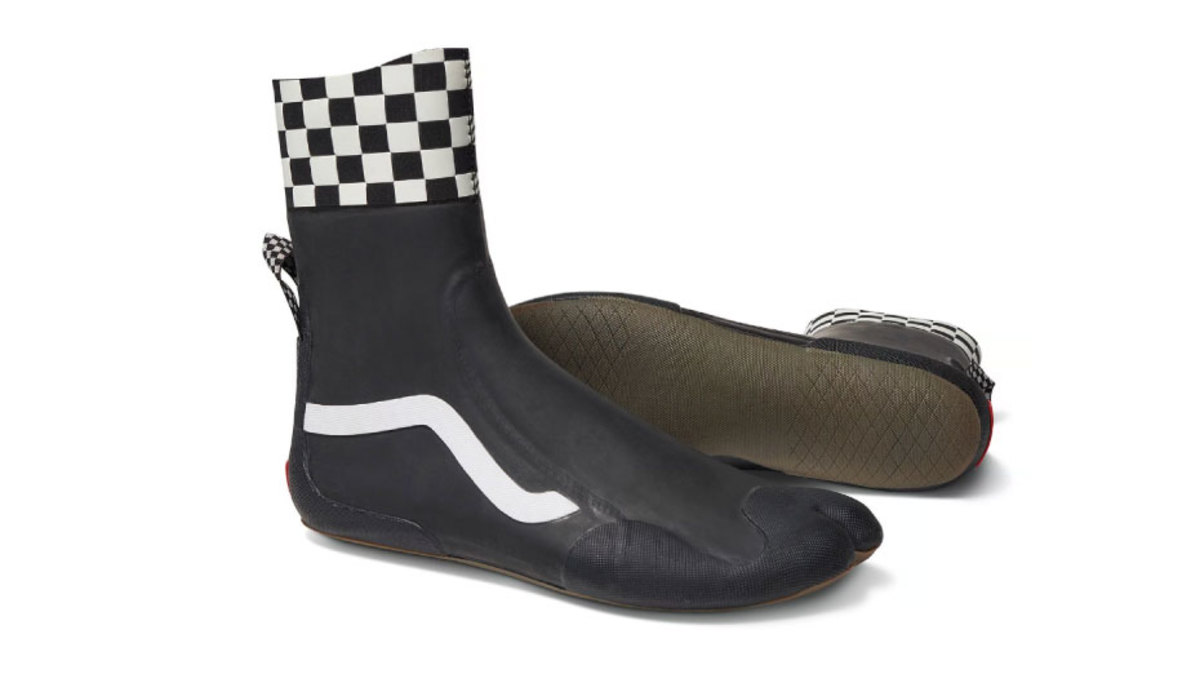 Just about this time of year, as the ocean starts to cool down in many parts of the world, the amount of neoprene that surfers have to drape themselves in can get excessive (to say the least). And one part of the body that needs to stay warm during any session, are your feet. Vans recently introduced their all-new Surf Boot HI.
As the brand states, these boots are "Everything we know about skateboarding in a surf bootie." That's really saying a lot coming from one of the most well-respected brands in the skateboard footwear game. Made from 3mm of liquid rubber-dipped neoprene, 360-degree grip with a seamless fit, these boots are as good as it gets when it comes to cold-water footwear.
The boots fit snug, and the form-fitting nature of their design (which helps reduce water retention), they almost feel like you're not wearing boots at all. And if you're a hardcore cold-water surfer, try the Surf Boot HI 5mm. (Bonus: They're also available in the classic Vans checkerboard colorway.)
Buy Now for $80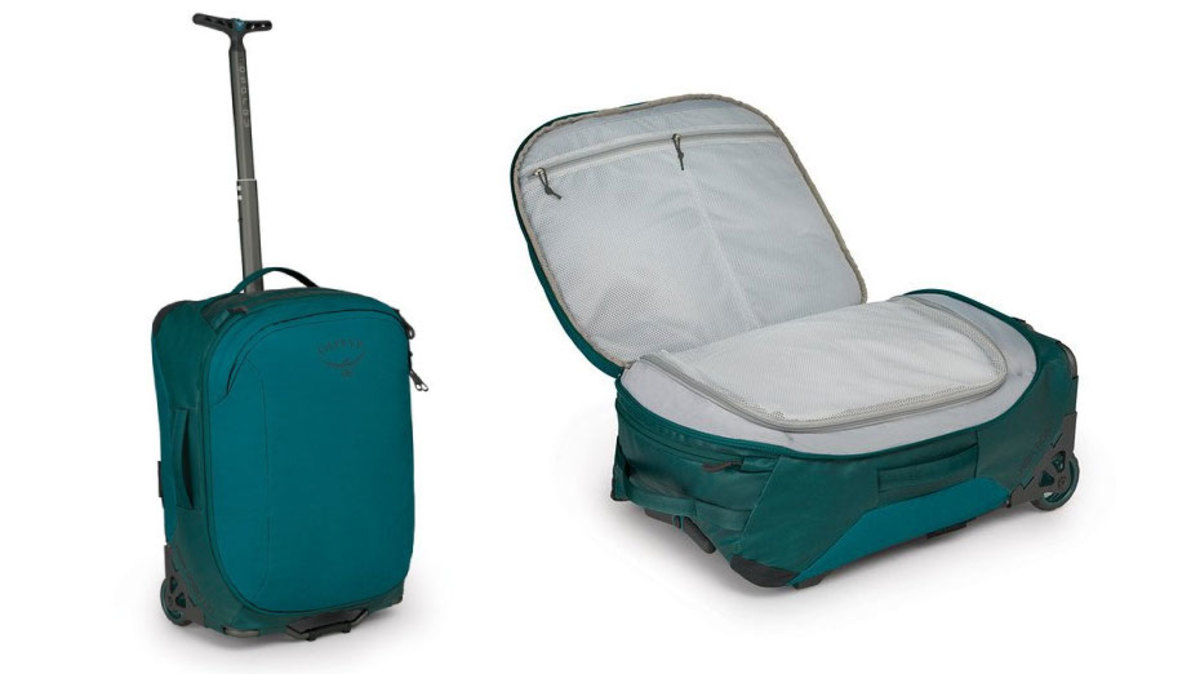 'Tis the season for travel. And who really wants to check a bag at the airport if you really don't have to? A quick, easy, nimble in-and-out at the airport is always the way to go if you can. That all being said, Osprey has the perfect carry-on bag for all your holiday adventures: Osprey Transporter 38L Wheeled Carry-On.
It goes without saying that Osprey is at the top of the game when it comes to travel gear, and this 38L roller is built to last and oh-so pleasant to travel with. It's made with a durable nylon outer, large wheels and extended handle for smooth navigation through airports, and has multiple handles on all sides for easy pick-up/loading on planes, in taxis, or on trains.
It has internal compression panels to keep your clothes organized and in place, and features several internal and external pockets for other small items. For a weekend trip to visit the family, or a few days in a tropical paradise, the Transporter 38L fits the bill.
Buy Now for $260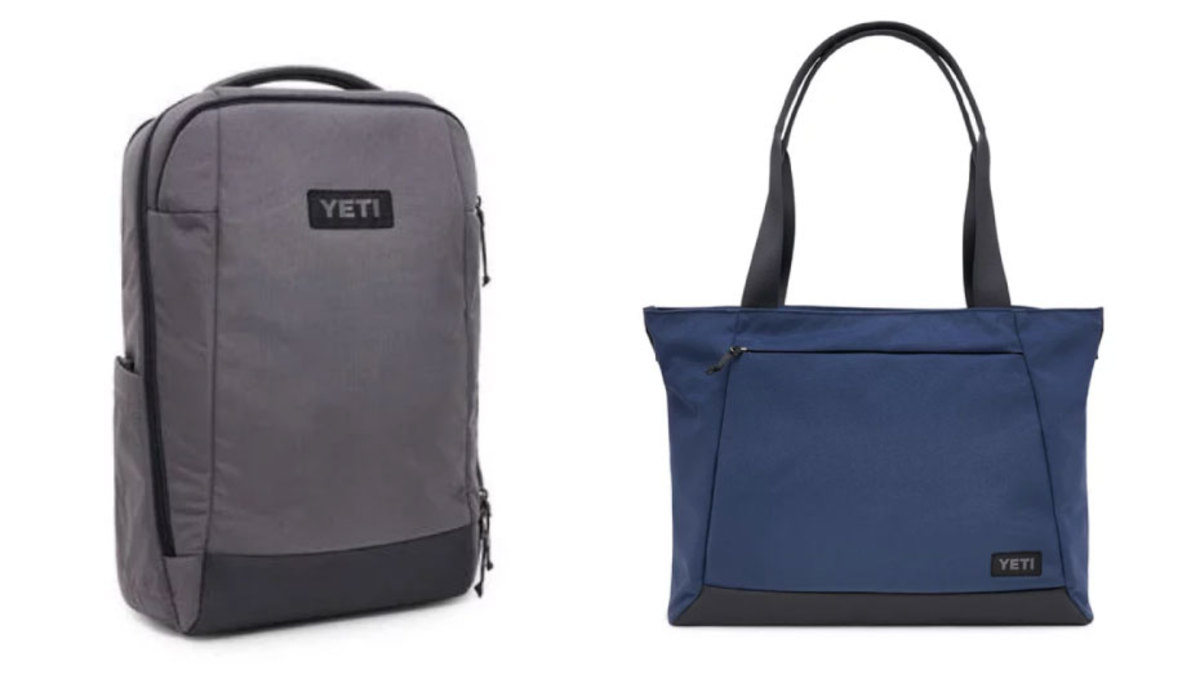 When YETI announced that they had released a new line of every-day packs, our ears immediately perked up. The Crossroads Backpack, and the Crossroads Tote take the highest of quality you've come to expect from a brand like YETI, and pairs it with simple, functional design. Win win.
The 23L Backpack meets all of the demands of the urban commuter, while still featuring capabilities that will certainly hold their own in the rugged outdoors. Its simple design is made up of 1000D Nylon material lined with 420D Nylon ripstop (this means it's durable).
It has a convenient soft-lined top pocket for things like your sunglasses or phone, the large main area is roomy with multiple zippered compartments for smaller items, the dual water-bottle pockets on the sides have a magnetic closure system (when not in use), and the laptop/tablet pocket features shock-absorbing foam for extra protection – It'll fit up to a 15.5-inch laptop. The backpack also stands sturdily upright when set on the ground, which is a very nice feature to have when rifling through your pack in a hurry.
Buy Now for $199.99
The every-day Crossroads Tote features the same material and craftsmanship as the backpack, only in a slightly smaller, over-the-shoulder package. At 13-inches tall and 19-inches wide, it has a 16L capacity, with two collapsible interior pockets for water bottles. It has the same shock-absorbing foam in the laptop pocket (fits up to a 15-inch laptop), as well as the same structured bottom that makes it easy to load/unload on the fly.
Buy Now for $179.99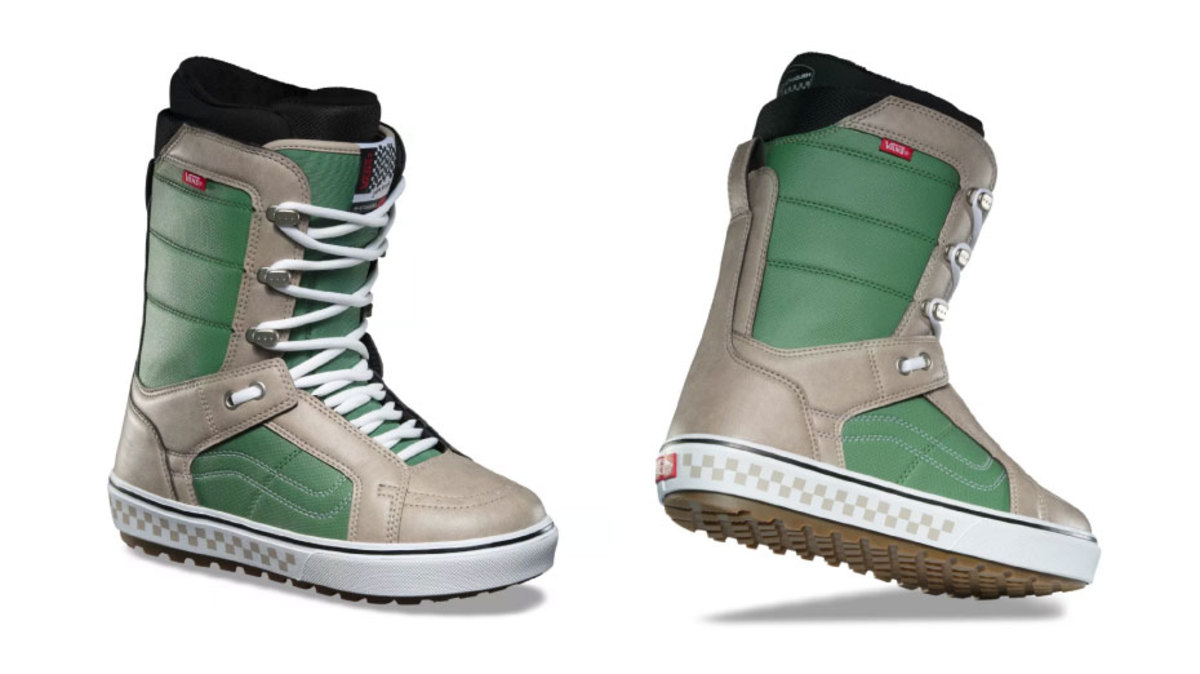 If you're a snowboarder, then you already know that quality boots are arguably the most crucial piece of gear on your body during a day on the hill (or in the streets). They have to fit right, they have to perform properly, and they simply have to look rad. Enter the brand-new Vans Jake Kuzyk HI-Standard OG.
Coming straight from one of the most gnarliest street riders in the game right now, these boots are the OG footwear you need this season. With Vans' new V1 UltraCush Liners, V1 PopCush Footbeds, and V1 Waffle Lug Outsoles, the brand states that "you are getting the utmost boardfeel with unrestricted mobility."
With plenty of other features like PleasureCuffs for a cushy feel without compromising calf support, the V1 Harness to optimize heel-hold, as well as their Instep Lace Lockout and Internal Web Harness. These boots cover all the bases, and they come in four colorways (we prefer Green/Khaki). If these boots are good enough to hold up in the streets on Jake Kuzyk's feet, well, enough said.
Buy Now for $199.95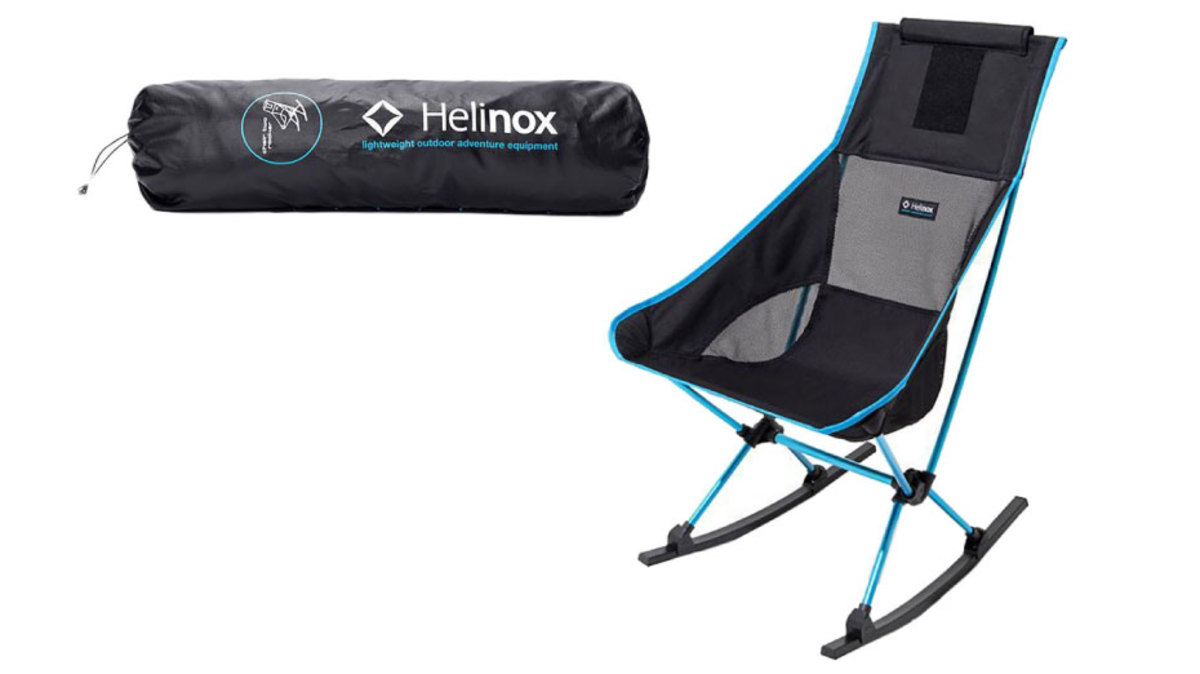 Sitting idle isn't for everyone. Even around a campfire or by the lake, there are plenty of people out there that simply need to move. This is why the Helinox Chair Two Rocker is the perfect solution. It's a lightweight, sturdy, and uber-comfy rocking chair … built for the outdoors.
Constructed form an ultra-light aluminum frame, this rocking chair weighs in at just about 4 pounds, making it so easy to bring along with you wherever your adventures take you. Not to mention that Helinox's single shock-corded design makes this thing a snap to set up and take down.
Take our word for it: The next time you're relaxing by a river, conversing around a campfire, or even just hanging out on your porch … think of how much more pleasant it would be if you were rockin'.
Buy Now for $179.95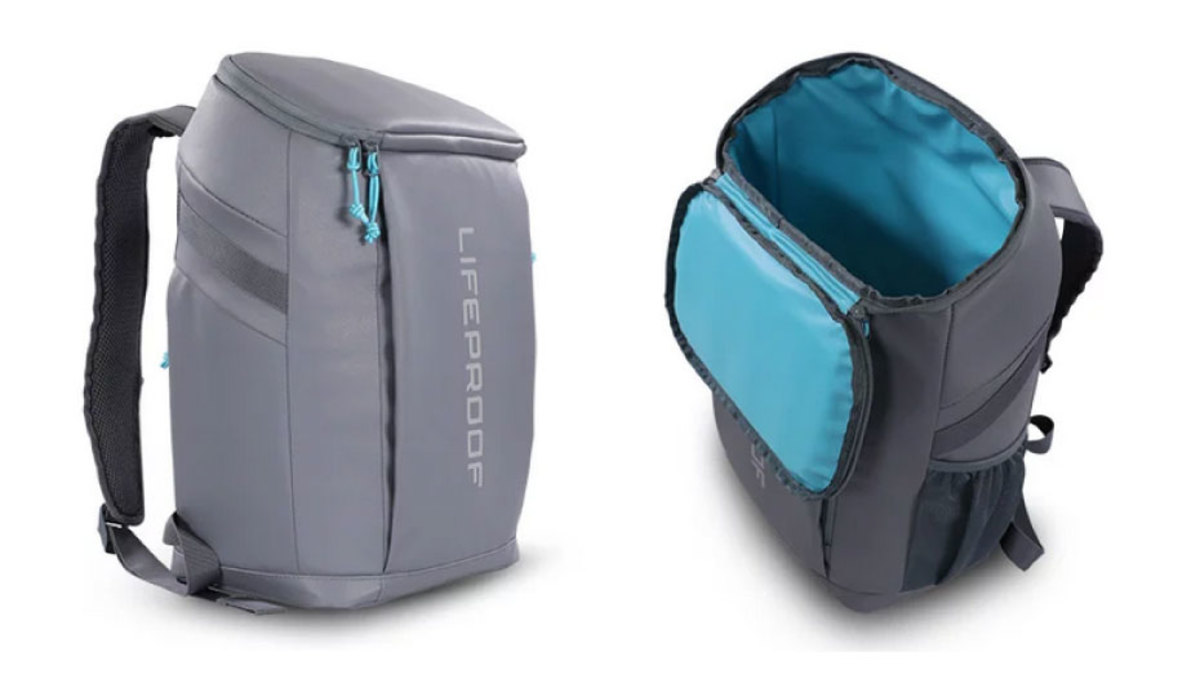 Speaking of relaxing by a river or around a campfire, who brought the beverages? From the crew at LifeProof comes this compact and lightweight, super useful backpack cooler. This insulated backpack carries up to 24 beverage cans and is capable of keeping ice for up 48 hours.
This is the ideal companion for those day trips to the beach, mellow hikes up in the hills, picnics at the park, or even BBQ's at your neighbor's house. It's compact (only 17-inches tall, 11-inches wide, and 9-inches deep), yet still holds its own when it comes to capacity. This little cooler packs a mighty punch when it comes to keeping your beverages ice-cold and flowing all day.
Buy Now for $69.99
With inclement winter weather, you'll certainly need some heavy duty shoes for getting yourself around town. (And nobody knows footwear quite like Vans.) The all-new Vans Bryan Iguchi UltraRange MTE Hi Gore-Tex shoes are sure to get you wherever you need to go this winter season: whether that be trudging through snow, rain, ice and mud … this is footwear that's built for the elements.
This colorway – thoughtfully designed with the help of legendary pro snowboarder, Bryan Iguchi – features a co-molded midsole that blends UltraCush foam cushioning with Vans' original waffle rubber compound, which are some of the reasons why these MTE Hi's are now a permanent staple in the Vans Snow Collection. Not to mention that these are produced using Gore-Tex, so they are waterproof and windproof but still offer optimized breathability.
Buy Now for $170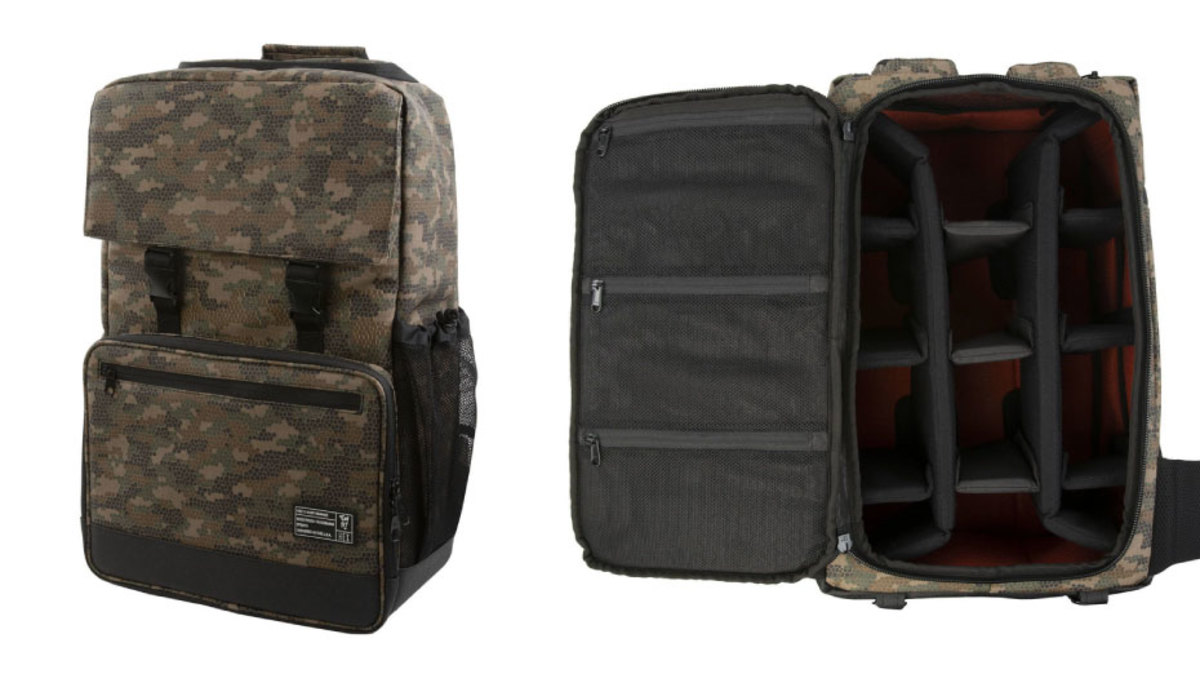 Photographers can be very particular about storing their precious gear. Everything needs to be organized, safe, and easy to access. A camera bag should also be comfortable while carrying, as heavy-duty gear can often weigh a ton. With all of those considerations in mind, the team at HEX has introduced the HEX x Rory Kramer Cinema Backpack. If you know anything about Rory Kramer, then you know that he's no slouch in the adventure department.
This pack was designed specifically to handle extreme situations, all while keeping your camera clean, dry, and safe. It has a super deep design, built for larger gear (e.g. Canon 1D bodies), and still has plenty of room for larger lenses (e.g. 70-200mm), not to mention that it will also hold up to a 17-inch laptop.
With a 27.6L capacity, this pack also boasts almost too many feature to list: EVA Foam Protection, ID/business card holder, adjustable sternum strap, large mesh zipper pockets on the interior, exterior tablet/phone pocket, high-contrast orange tricot lining, tripod straps, as well as a water-resistant custom Geo Camo-coated canvas. If you're a serious photographer with serious travel plans in the future, then look no further than this camera bag.
Buy Now for $239.95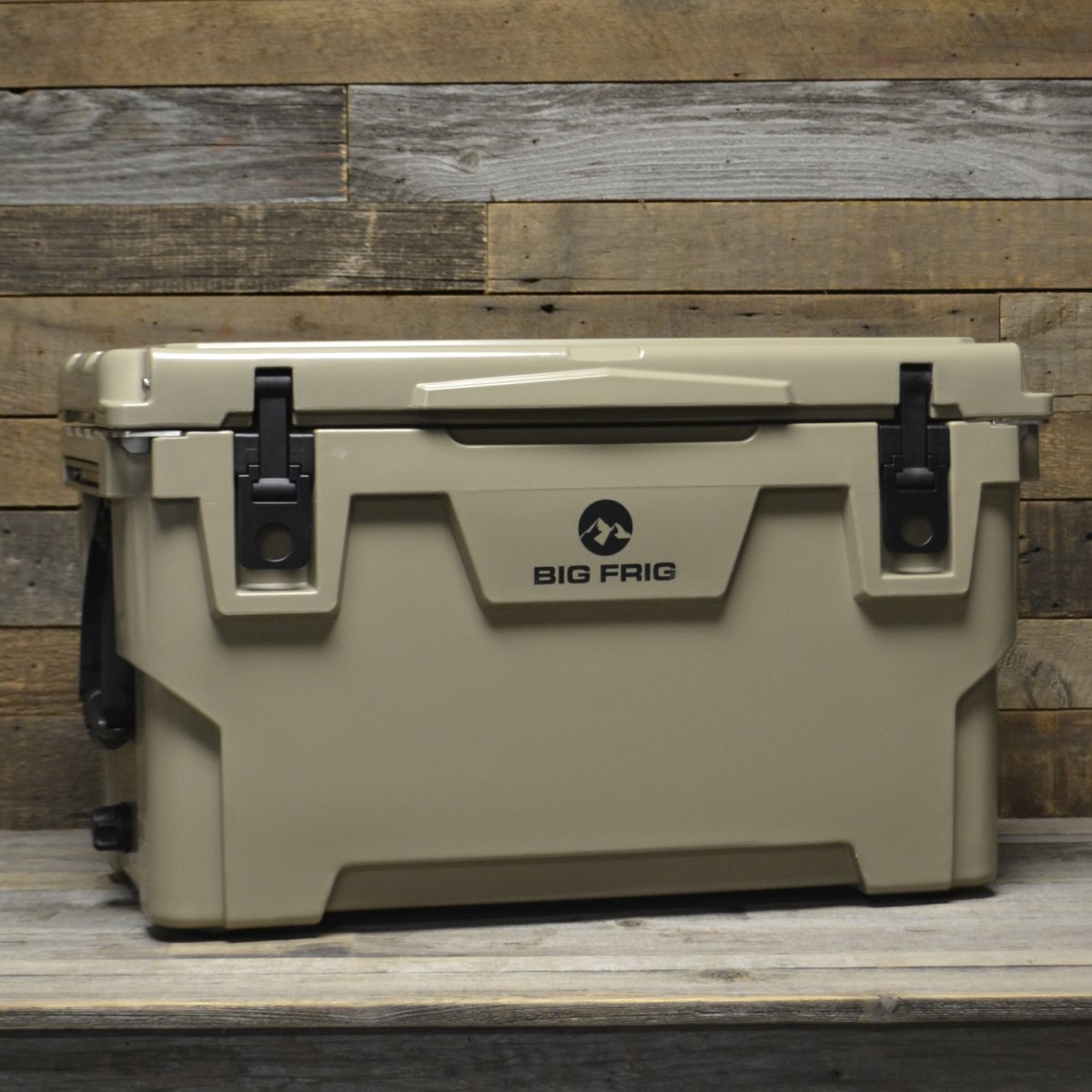 When it comes to upping your cooler game – that is, extending your ice's life in the field – at some point you start to wonder what price you're willing to pay in terms of what degrees of performance are gained for each additional dollar spent — and to what degree you're just paying for a brand name. As far as big ubiquitous brand names go, Big Frig is not one. The modest South Dakota manufacturer that started a few years ago with insulated cups and tumblers is now widening its cooler line with the Badlands series. After getting our hands on the 45, we're already re-thinking how premium coolers ought to be priced. At a much more reasonable price ($239), the Badlands 45 checks all the high-end boxes: rugged, rotomolded build; gasket sealed; smart snap closures; steel lock plates that double as bottle openers; internal cutting board divider and veggie tray; no-slip feet. It's a little heavier than the competition (29.3 pounds), but also a bit bigger internally for more beer and ice, and still functions as the perfect size cooler that you can both carry alone, and still fit reasonably in a car with room for other gear. Specs: 27.05 inches L (21.45 internal) x 16.1 W (11.02) x 16.3 H (11.3), also available in 10-, 20-, 75-quart versions.
Buy Now for $239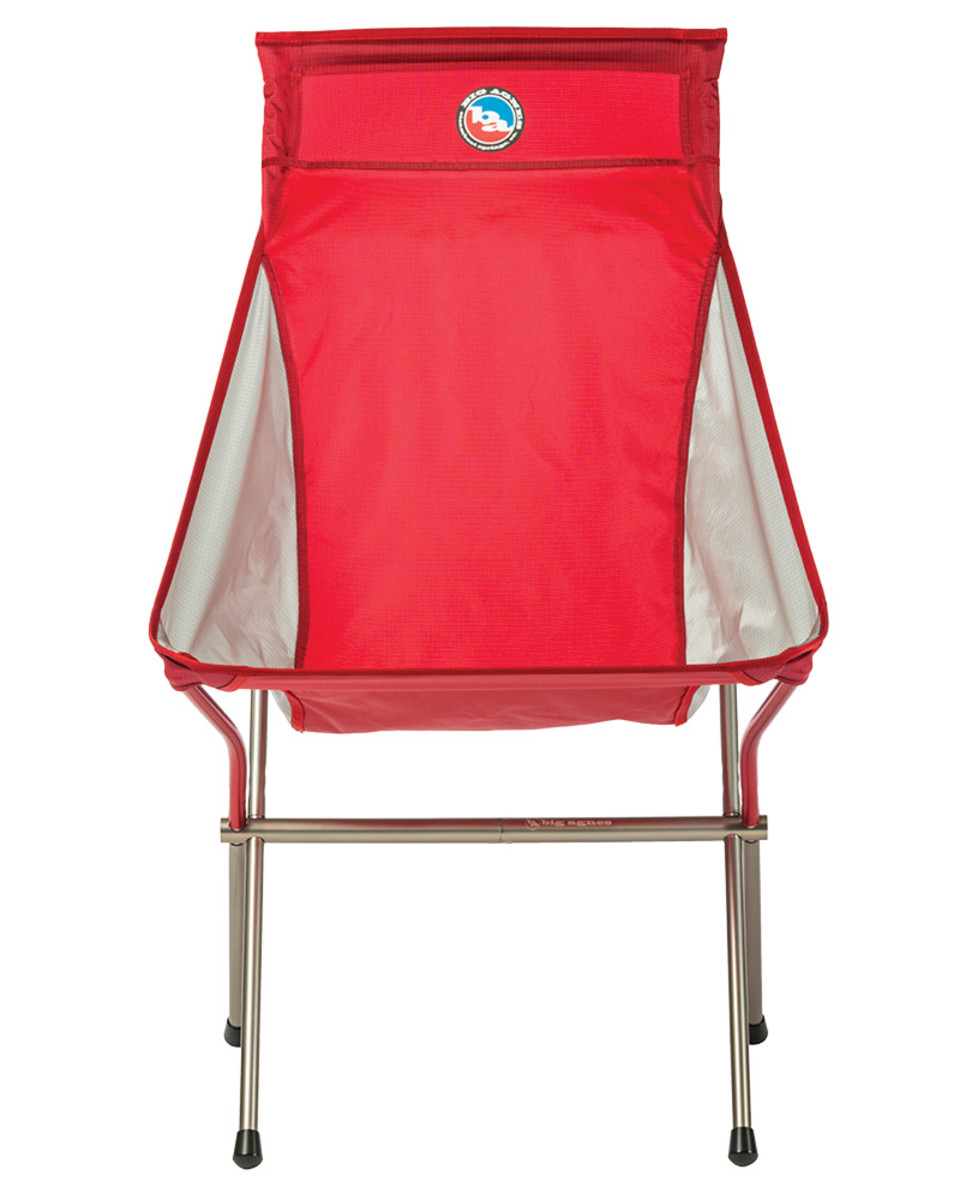 The innovative equipment crafters of camp sleep systems and tents at Big Agnes are entering the camp furniture fray with a line of chairs, stools, and tables. The enviable Barcalounger of the bunch is the Big Six, which features a high back and yet packs down to a slight 21-inch-long tube. The 3-lb. bundle of aluminum poles and ripstop nylon sets up, without hubs, a little counterintuitively, but the tubes are shock-coded and color-coded to simplify. The result is elegant campfire comfort courtesy of a wide and stable seat (24 inches) that's also sets up higher than other backcountry seats in its class.
Buy Now for $149
For access to exclusive gear videos, celebrity interviews, and more, subscribe on YouTube!