This story was produced with support from REI. REI Cleveland is now open at 411 Park Avenue in Beachwood.
When someone offers me a spontaneous outdoor adventure, I'm typically saying 'yes' before they can finish their offer. But when "Go Hiking in Cleveland, Ohio" slid across the table, I did a double-take.
Unbeknownst to me, Cleveland is home to a U.S. National Park: Cuyahoga Valley. The park protects nearly 33,000 acres and is one of the most visited parks in the country. There are rivers and waterfalls throughout majestic forests, and hundreds of gorgeous miles for hiking.
That nugget of knowledge lead me to take the bait, and five days later I set foot in Cleveland for my very first time. Before my adventure, I needed to gear up.
I stopped in the new REI location to outfit for a proper hike in the Cuyahoga Valley. Jim, a Green Vest who has hiked the Appalachian Trail and seemingly every trail in Cleveland, spent one-on-one time with me in the store to figure out exactly which pieces of gear I needed.
Poor Jim. When a gear-head (me) looks to your assistance, long tedious conversations covering tech-specs unfold. Happily, Jim also endured the multitude of questions I berated him with about Cleveland's outdoor recreation culture and the best choice for scenic hiking routes in the area.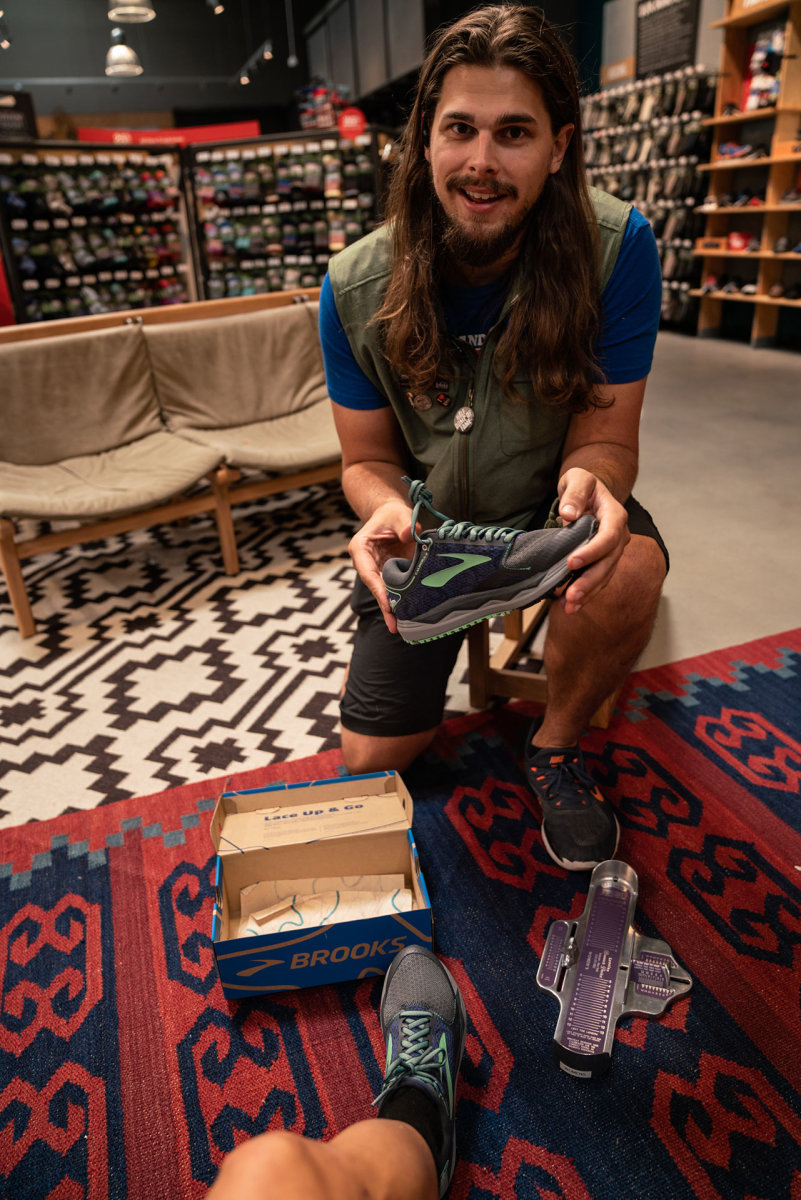 He also told me a lot about REI's active involvement in giving back to outdoor communities. I've been an REI Member since 2015, although I began outfitting at REI many years prior. I hadn't realized that REI is more than a retailer. Each REI location plays an active role in their respective outdoor community. Store locations contribute to their community's outdoor recreation by donating tens of thousands of dollars in grants to local outdoor rec associations, partnering with them on service days, and hosting events, meet-ups, and workshops.
Jim and I narrowed down which hike I would do. After my one-stop-shop, I ventured to find "Ledges" trail, which I was told was one of the most beautiful in the area. Here's the gear I took to explore what hiking in Cleveland has to offer.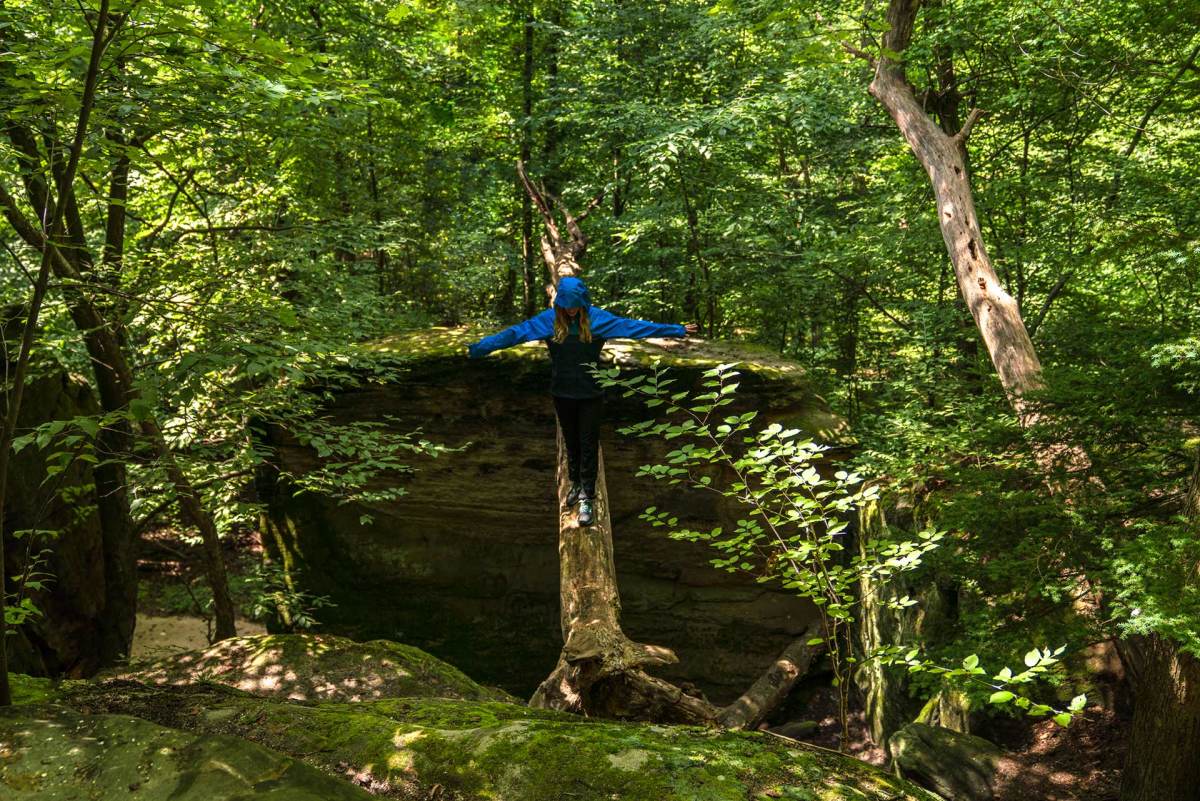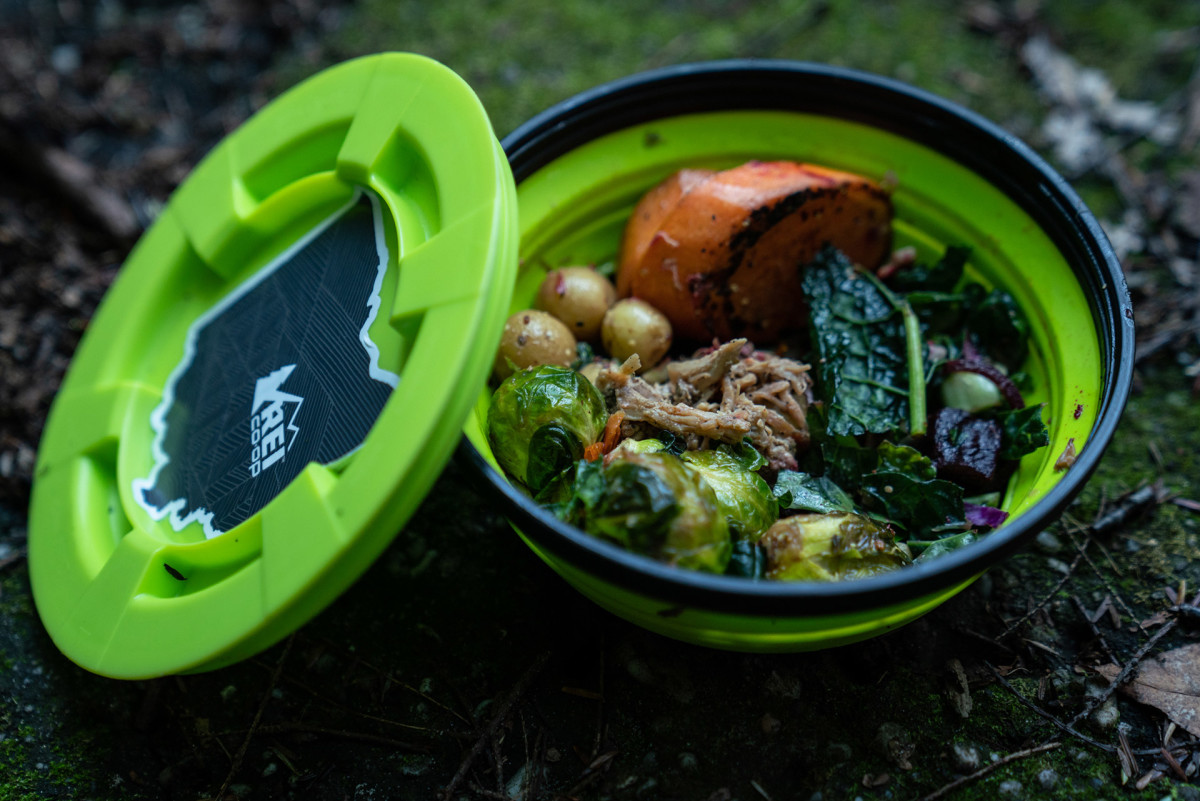 I stopped at Whole Foods across from REI to fill up the Sea to Summit large collapsible bowl for a packed lunch before heading out. It held a large meal, or if you're a snacker like me, two meals for the next 8 hours. I tossed it in my pack and luckily the "leak-proof seal" held tight, because I completely forgot it was in there.
When it's not in use, the X-Seal and Go collapses into a thin disk. It is the perfect to-go container to use for outdoor adventures, and because it doesn't take up much space, it's great to keep in your carry-on or car as a single-use-plastic alternative.
Gregory began as a backpacking company, and their founder has been working on technical pack designs since the '70s. This is apparent in the bag design of the day pack, from the ergonomic strap placement to the ventilated back panel that keeps you cool and dry on rigorous hikes.
The Swift includes a 3-liter hydration bladder, which saves you from stopping to take your pack off, unzipping it and digging for your water bottle every time you want a drink. Plus, it's great for flights because after passing through security you can fill that sucker up, providing free hydration and limiting plastic-bottle consumption.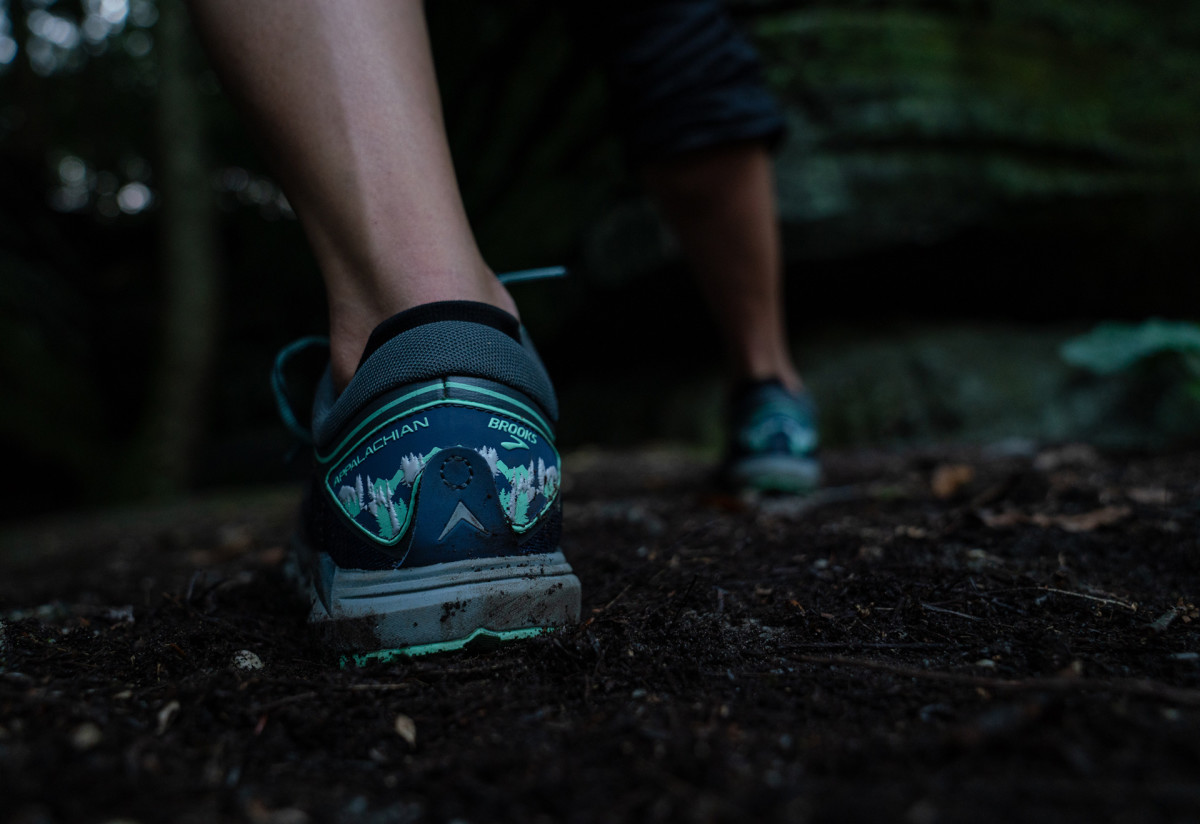 When Jim helped me choose shoes for the hike, I asked him for a transitional shoe I could also use for trail running back home (with the knowledge that this hike did not really necessitate a hiking boot). Sticky rubber and good tread on the soles, in addition to a moderate amount of cushion make this shoe pretty fantastic for dirt- and rock-filled terrain.
Of course, REI has a ton of options with these qualifications. One of the deciding factors for me was that Brooks launched the limited-edition National Scenic Trail Collection at REI, and 5% of the sales of this shoe will be donated to support the Pacific Crest Trail, Appalachian Trail and Continental Divide Trail, up to $50,000.
Another cool feature of the shoe is the hook-and-loop tab on the heel to secure gaiters (not included) that will keep debris like dirt and pebbles from entering the shoe during activity.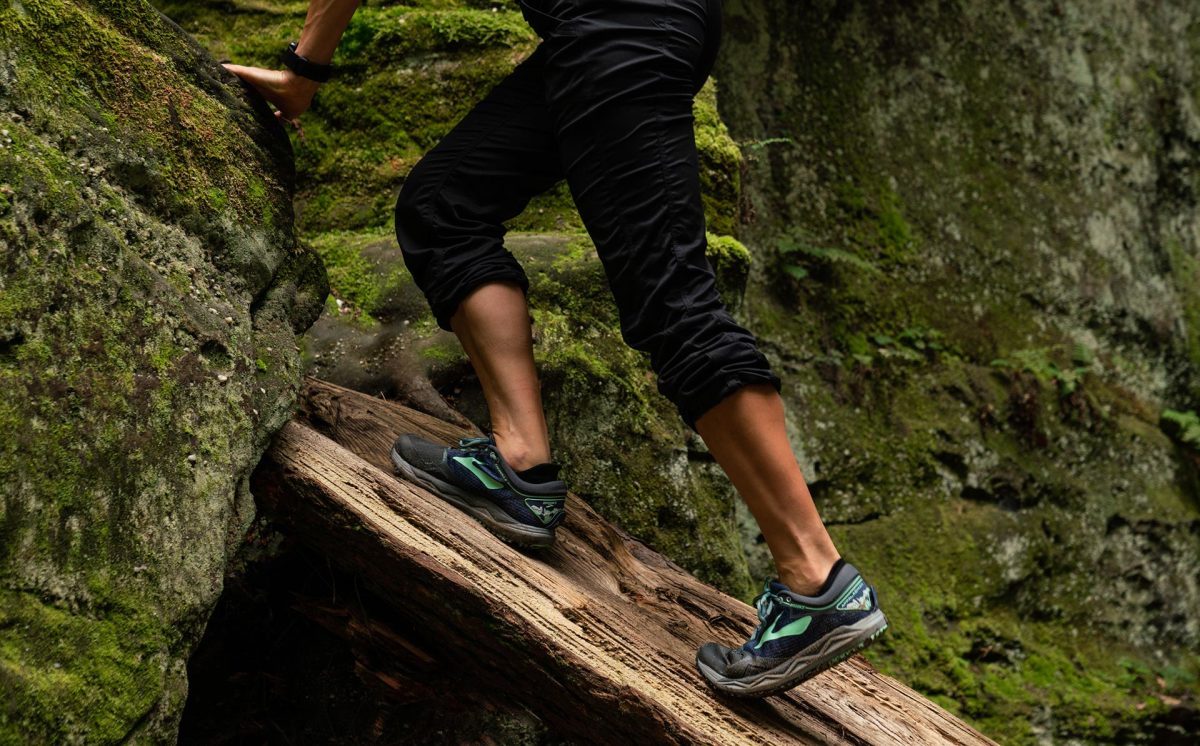 Wait, I can actually have style while hiking in technical gear? Hiking pants are not traditionally flattering or attractive, by any means, in my opinion.
The Aphrodite 2.0 pants are amazing for hiking, traveling, climbing and lounging. The ability to transition the pants to capris is great for changes in climate, onset of mosquitoes at dusk, and plant life attempting to tear at your skin.
The Aphrodite pants are made with DWR (durable water-repellent finish) technology for water repellency and a "Flashdry-XD" for accelerated moisture removal and evaporation. So for light storms or a sweaty bum, the pants perform. Although durable, they are made from an extremely soft and lightweight material making them insanely flexible and comfortable. It feels like you're performing in your softest pajama pants.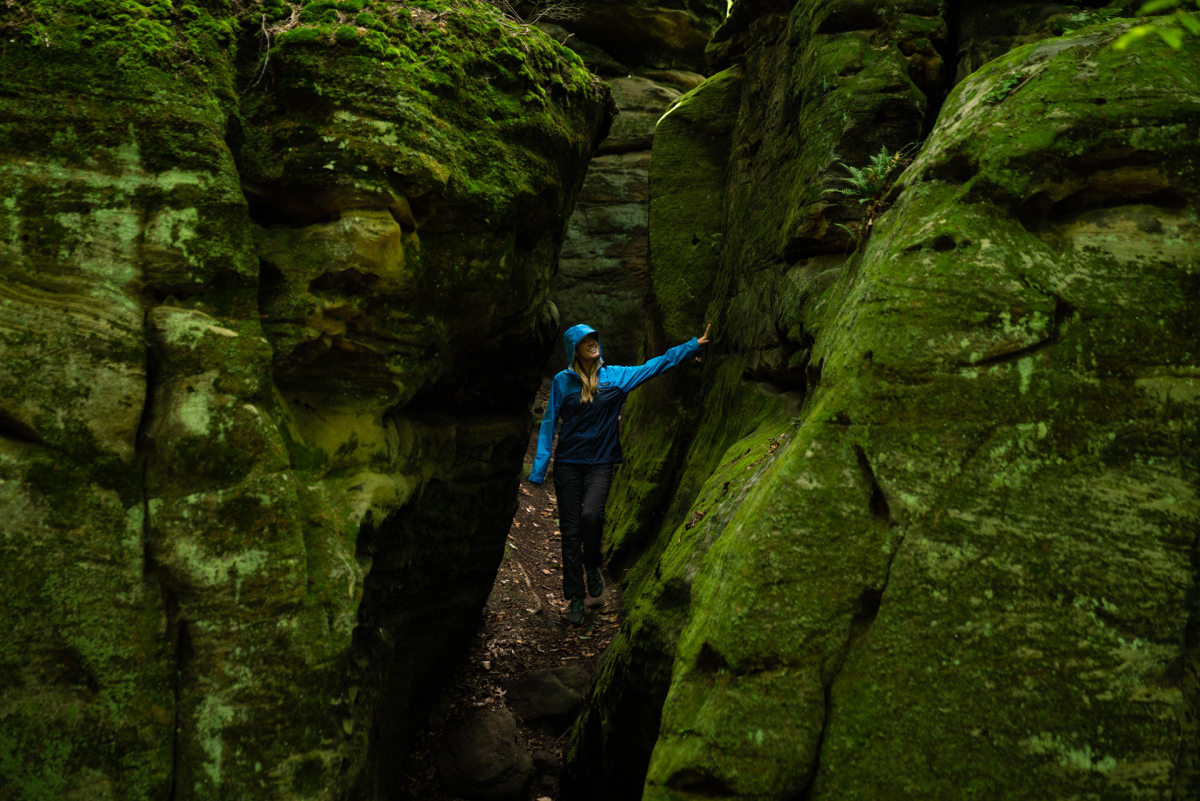 Patagonia does it again! Another highly functional, comfortable, durable piece of gear, the Torrentshell Jacket is packable and lightweight. It stuffed unnoticeably into my pack and kept me dry when an afternoon shower hit. It doubles as a windbreaker, has nice underarm zippers to allow for ventilation, and the stretch in the material makes it really comfortable to get a full range of motion while climbing trees and boulders.
Oh, and it's made from recycled nylon derived from post-industrial waste fiber, yarn from spinning factories and/or waste by weaving mills. By choosing products like this, we reduce our dependence on petroleum as a raw material and curb discards.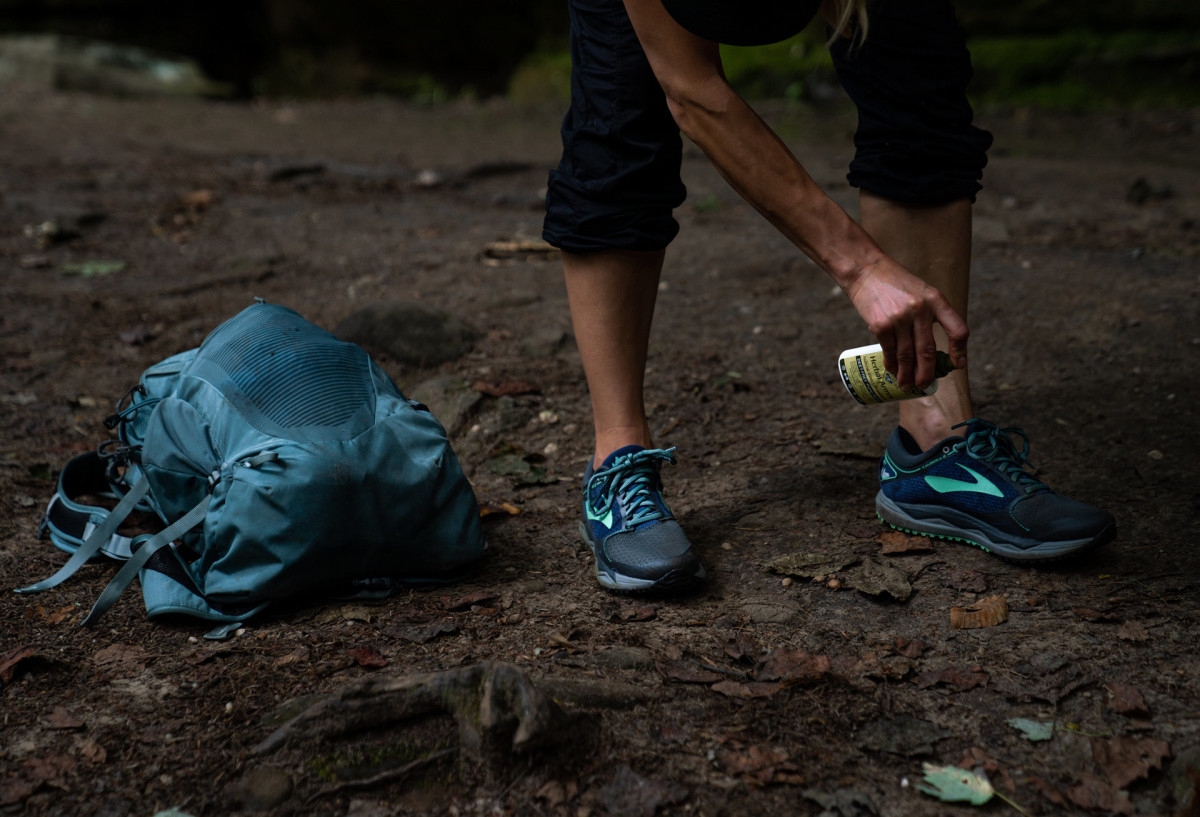 The mosquitoes are prevalent in Cleveland, and all the hiking reviews I read about the area suggested I bring repellent. I usually endure bites because I do not want to use harsh chemicals on my body. Luckily, REI supplies a DEET-free alternative. It smells strongly of Citronella, an oil derived from the stems and leaves of various species of Lemongrass.
But does it work? A multitude of factors can play into these results, but I'm happy to report I left Cleveland with three mosquito bites after spending eight hours on trail.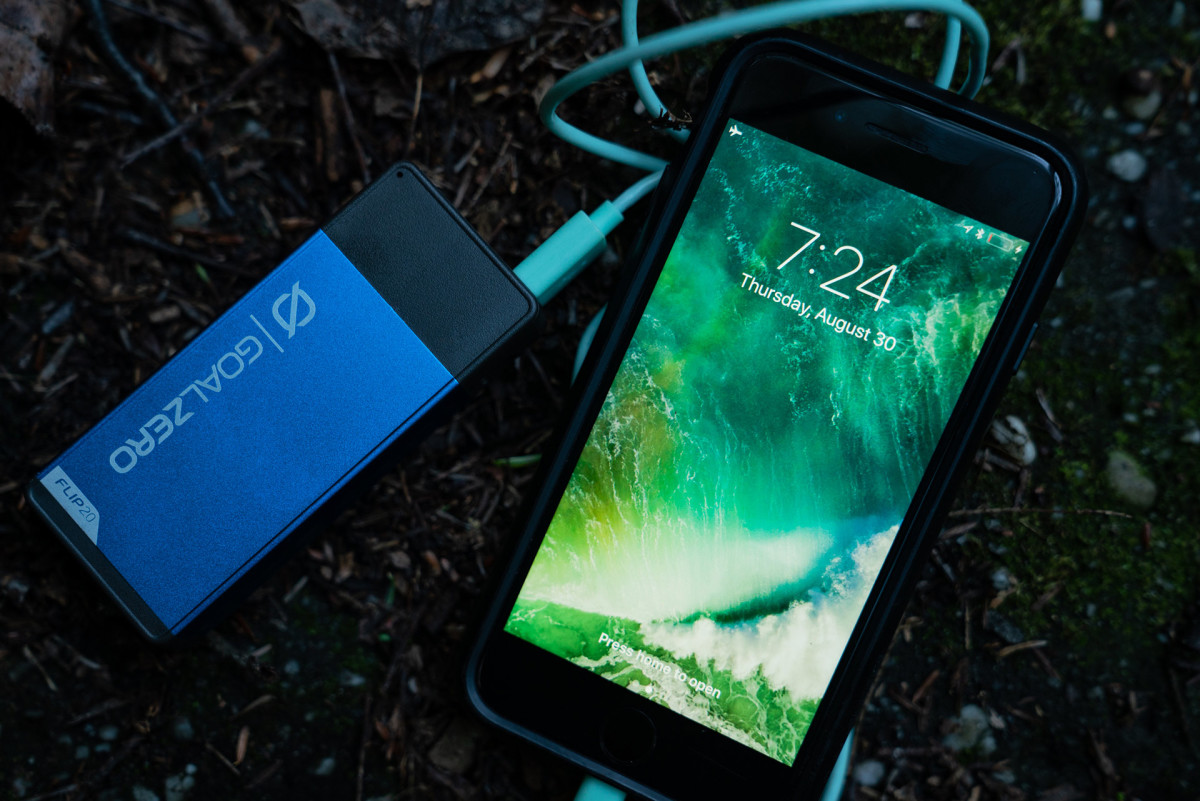 On outdoor adventures, I employ one of two practices. I either leave my phone in the car, or I switch it to Airplane mode and bring it on the journey to take photos, videos, use photography apps, and in trickier situations, the offline GPS.
I took a plethora of photos while geeking out on the bright-green moss-covered boulders and trees, and the unique rock formations. It was really nice to have the 4.6oz (small and portable) Goal Zero charger to resupply my phone enough juice to keep snapping.
The Flip 20 provides two full cell phone charges, which is also great for overnight backpacking trips, long travel days in foreign countries, or sticky situations. It's great to charge headlamps, headphones, and portable speakers as well.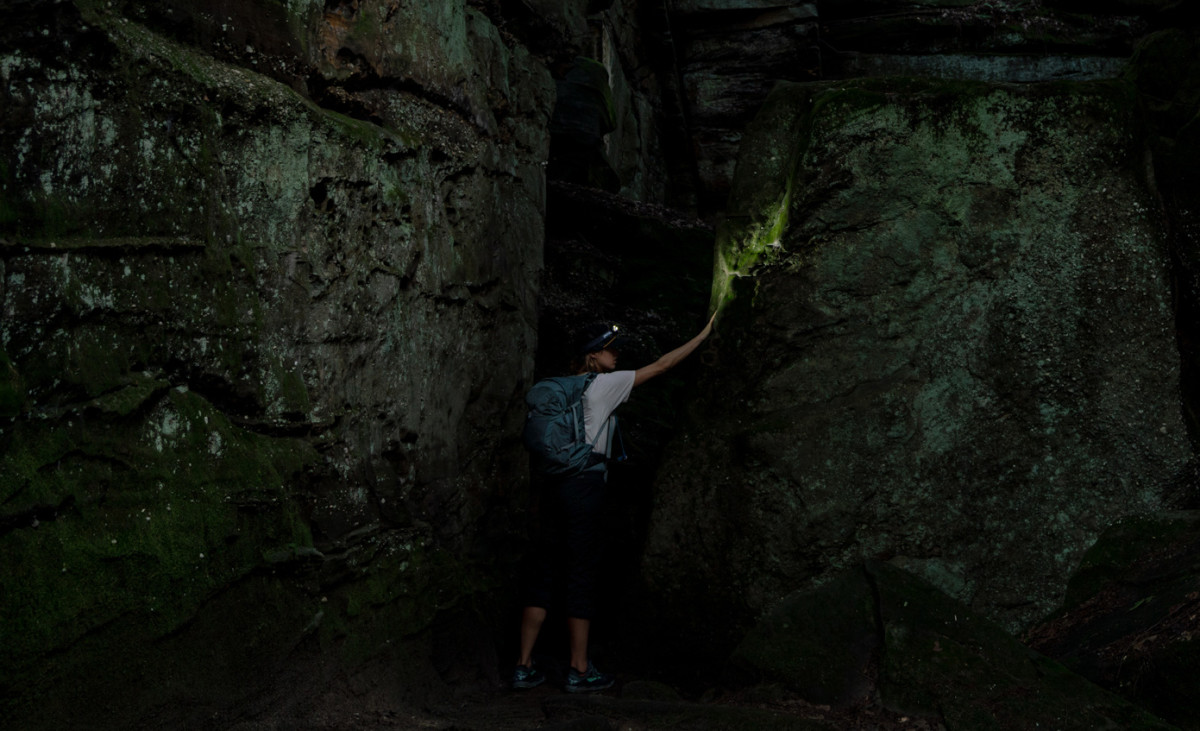 One who doddles must plan ahead. I bought this headlamp in case I stayed on trail too long and the sun set before I made it out of the woods. I'm really glad I made that decision. Of course, I didn't begin making my way on the well-beaten path until night fall.
This headlamp can get really bright at 350 lumens. It has three white-light modes and two red-light modes. It's a comfortable fit for your head and stayed in place as I lightly jogged my way back to the car envisioning scary night beasts chasing me.
A big selling point for me on the Petzl Actik Core headlamp is the USB rechargeable battery (that stays charged for 7 hours). You know what that means? Less toxic waste going into our landfills and less money out of your pocket on one-time use batteries. Now that's lit.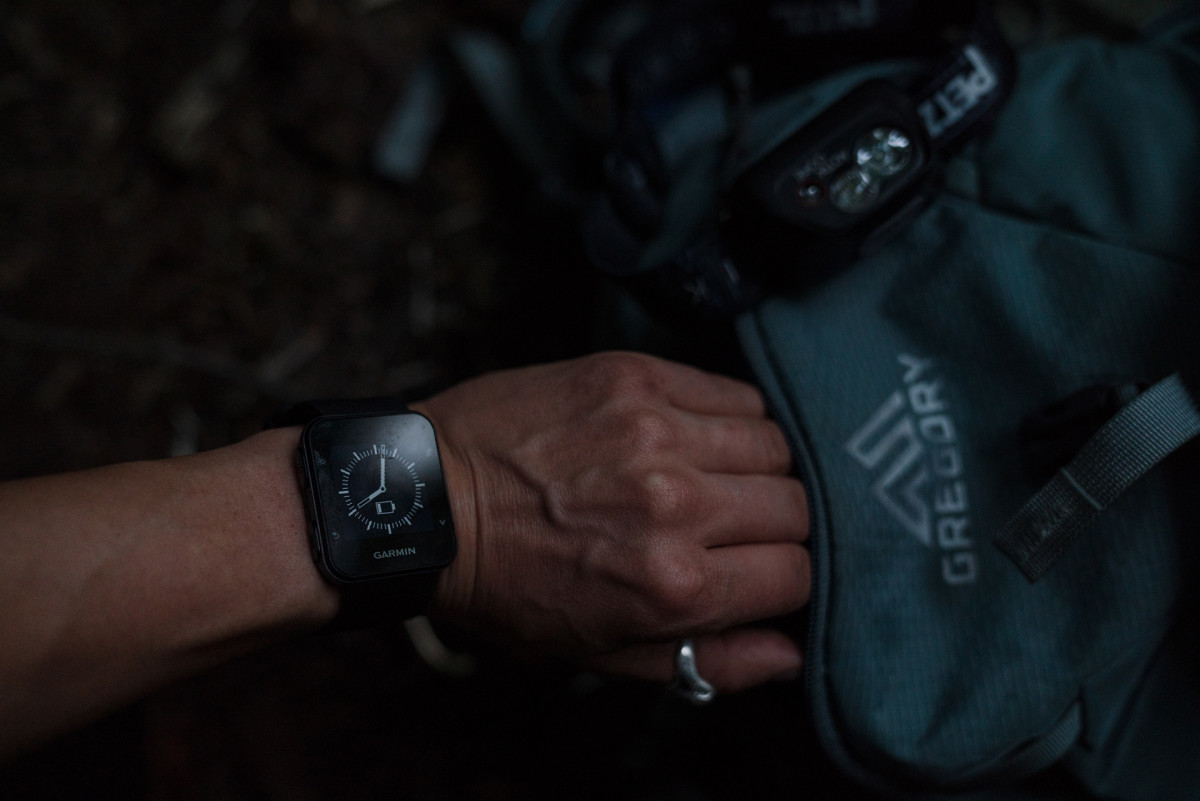 This is a really cool piece to have for hikers who like to track their mileage and pace. The built-in GPS tracks distance, speed and location of your activity, without needing your phone. It's got a long-lasting battery life and charges by USB.
I've been more active since returning home, incentivized by the ability to keep record and compare stats for my trail runs and hikes.
Get all of your outdoor gear at the new REI Cleveland store. All photos by Jo Savage.
For access to exclusive gear videos, celebrity interviews, and more, subscribe on YouTube!