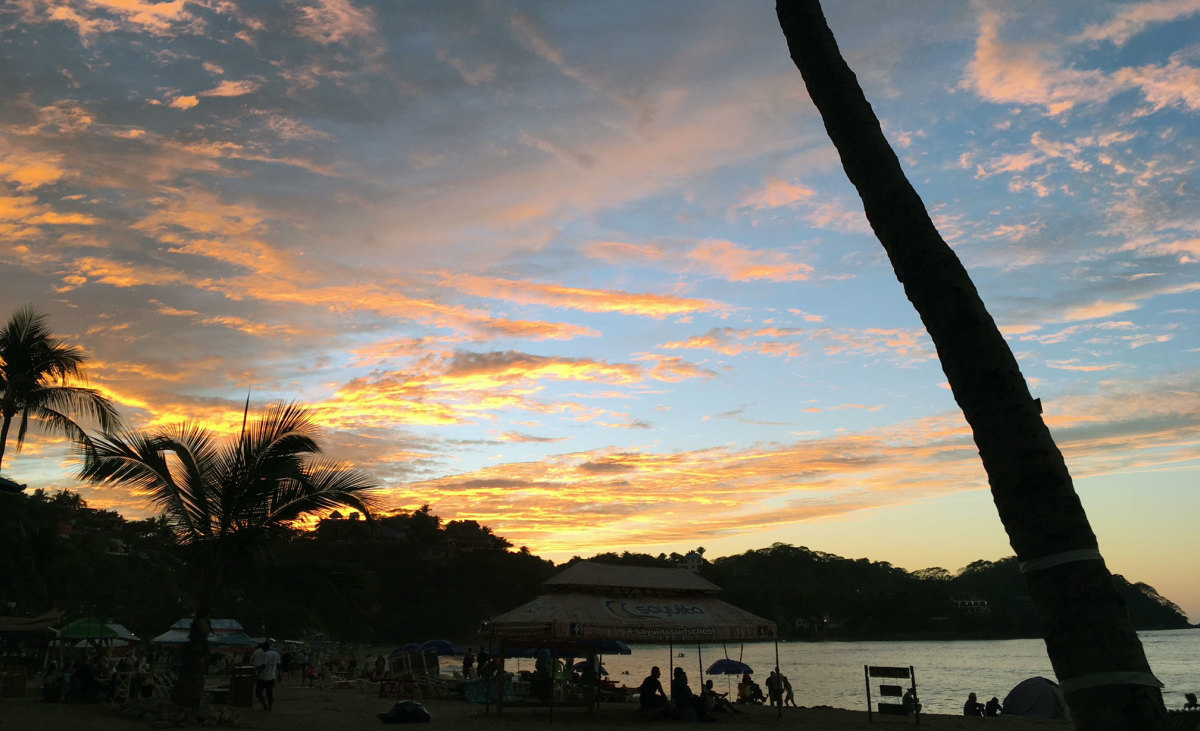 When packing for quick trip to a mellow warm-water surf destination, there really aren't too many things you need to lug along with you. Forget the checked bag … Forget, even, about the carry-on bag. Everything you'll need can quite literally fit into a backpack.
When we decided to jet out to Sayulita, Mexico recently for a quick four-night adventure, we started by listing out the most bare of essentials: Packing only the things we knew we'd need while sauntering through the colorful little town, or trying to score some waves at the various spots along the coast.
If you've ever been to Sayulita, you already know that there isn't much else you need besides the clothes on your back and a stoked attitude. With air and water both hovering in the mid-70s, and just about everything you need a short walk away (or a mellow taxi or boat ride), this throwback, bohemian oasis caters perfectly to the minimalist.
Here's the short list of packable gear that we stuffed into our backpack for a pleasant jaunt to Sayulita.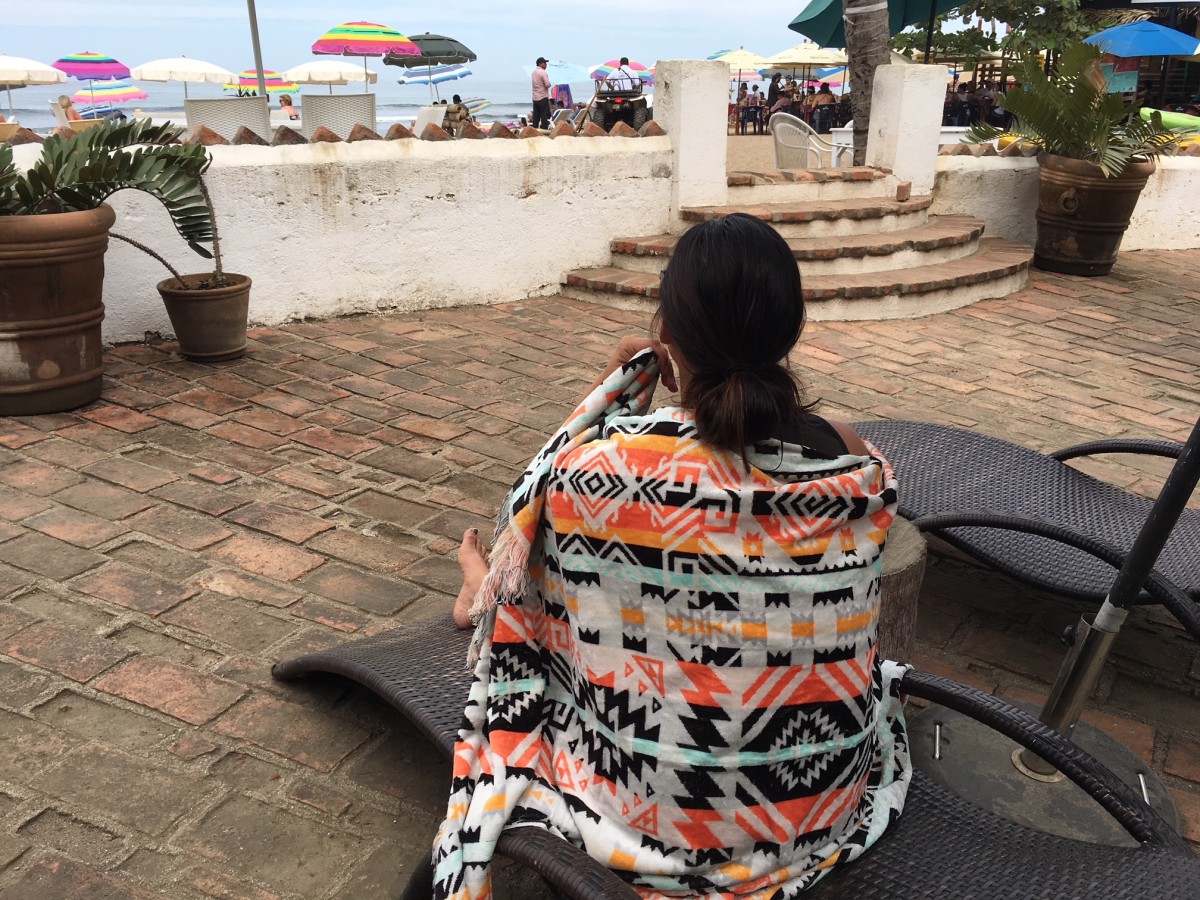 A good towel is a must. And with the brand ethos of "The Art of Drying Off," we knew that Slowtide was the towel we needed to pack. Made from the softest 100-percent woven cotton, the Nomad felt cushy without being overly delicate. It was the perfect weight for drying us off after each session, and even for keeping us warm on the beach to catch the sunset.
It's a towel, a place to sit, a band-aid (when our soft gringo feet slammed into the reef), and even a blanket when temps dipped after sundown. At 70 x 40 inches, there was plenty of surface area to keep us comfy. It even rolled up just right to clip onto the outside buckles of our pack, taking no room at all away from the precious interior.
Vissla Alltime SS Surf Tee ($40)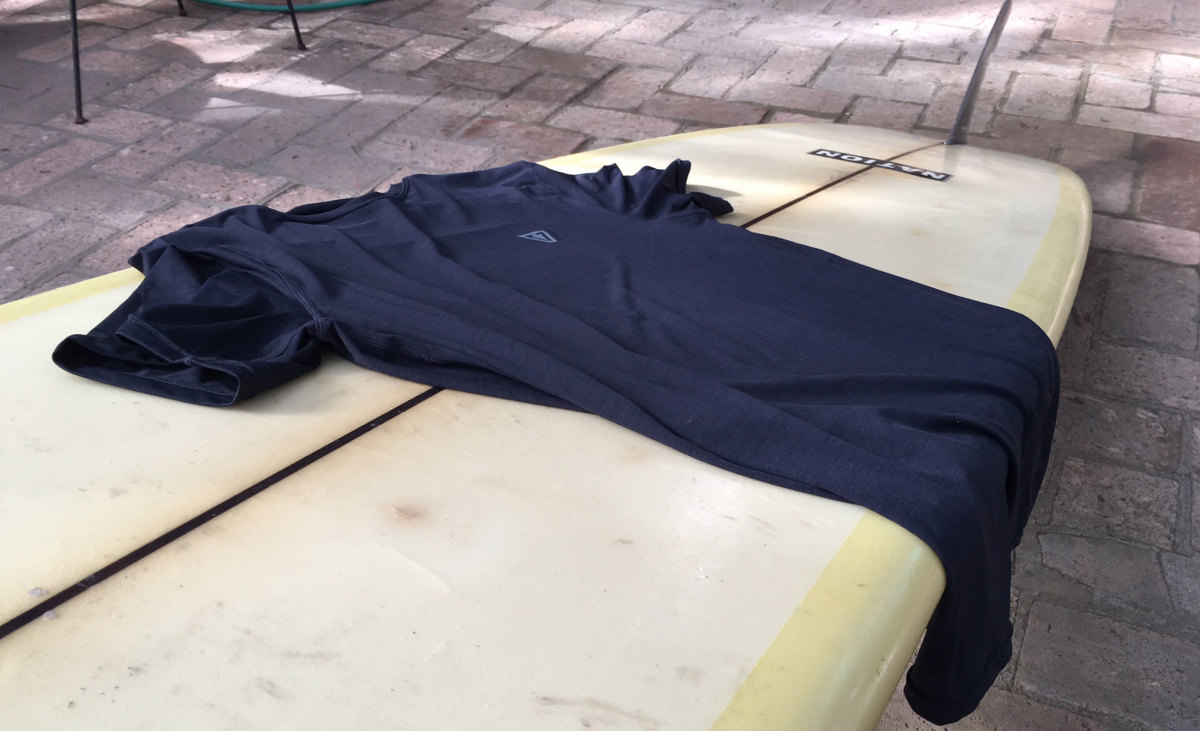 Most of the time, we'd typically just pack a few extra old t-shirts to toss on before a warm-water session. But with wet cotton comes inevitable chafe and not much in the way of UPF-protection. This is where the Vissla Alltime SS Surf Shirt truly shone. It stuffed into the tiniest little side pocket of our pack, dried out quickly after each surf, and was ready to wear again for our second, third and even fourth surf of the day.
Its lightweight, water-repellent material boasts 50 UPF, and fits just like a t-shirt, rather than a traditional rash guard that hugs a little too tight for our liking. It was the only thing we needed on our back for four straight days of surfing our brains out.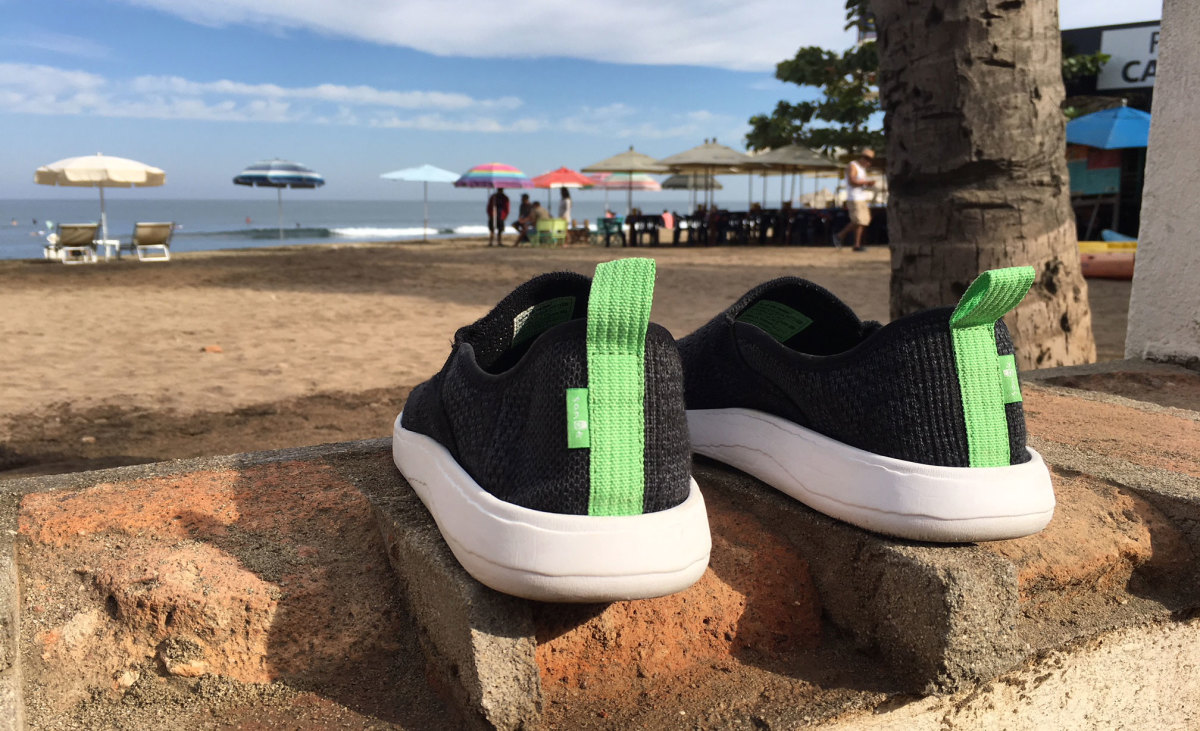 The footwear you pack for any adventure is crucial. You never know what terrain you'll find yourself hoofin' it through, nor the weather patterns that show up at a moment's notice. All we knew before we hopped on the plane was that we only wanted to pack one pair of footwear for this trip. Enter, Sanuk's Chiba Quest. These were so lightweight and cushy, that they were A) the perfect airplane footwear, B) the perfect beach footwear and C) the perfect all-around-town footwear.
They slipped right on, no need for socks, handled every type of terrain we found ourselves in, and even dried in the sun after a clumsy slip in the ocean. Simply put: they are the only footwear you need to pack for an excursion like Sayulita. They kept our feet happy even after multiple reef cuts on critical parts … which is really saying a lot.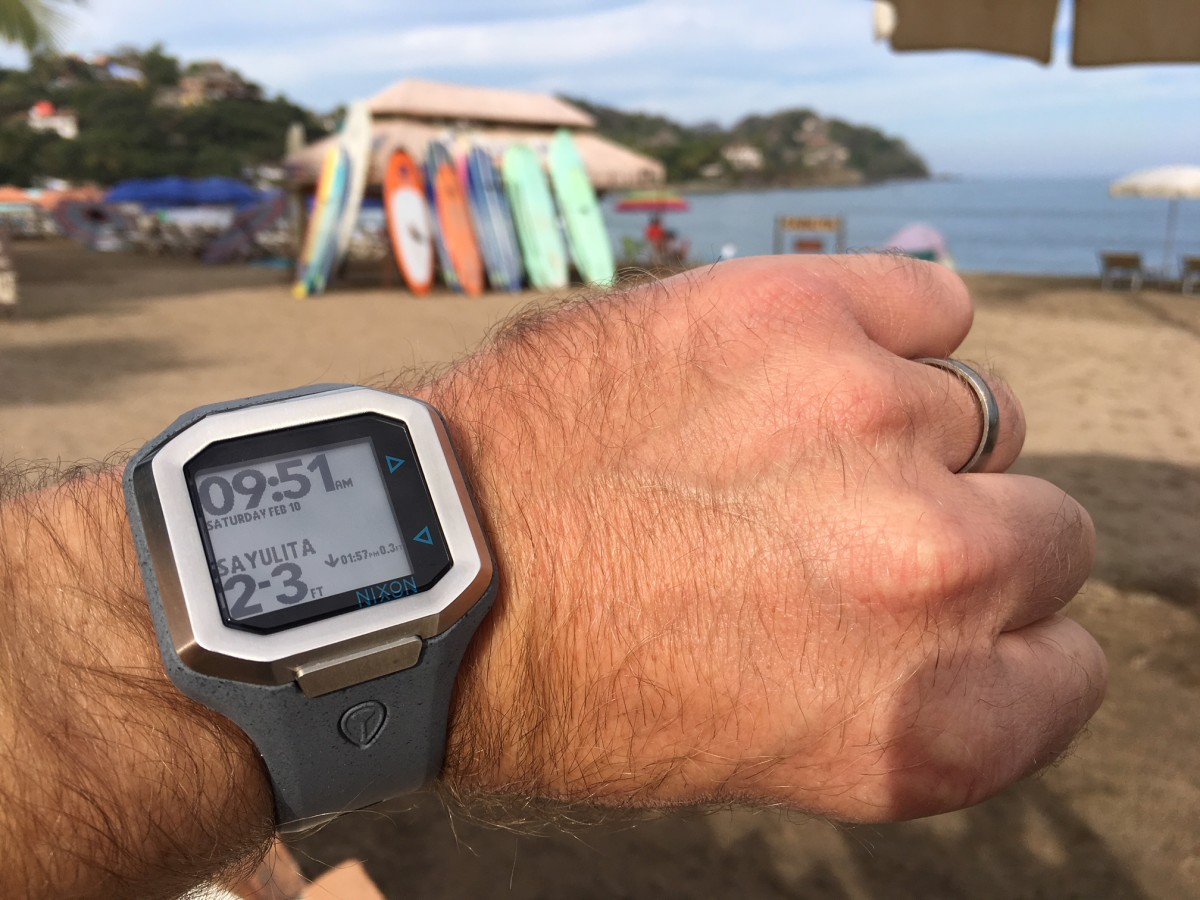 When going on a trip to surf, knowing what the tide is doing throughout the day is important. You want to speak to the local surfers and see what spots work best at what tides. Then you can carefully plan out your rigid schedule of "surf, eat, beer … repeat." The Nixon Ultratide was exactly what we needed. Powered by the Surfline, Nixon says the Ultratide is "the world's first real-time surf conditions watch."
Sync the Ultratide to the app on your phone, customize the surf spots you want featured on your watch, and then you're set. It updates the rest for you: tides, swell direction, wave height, wind direction and speed, as well as water and air temperatures (no matter where you are on the planet). Pretty much everything you need to know to score the waves you're looking for. Knowing exactly what the conditions are up to at a surf spot you know little (or nothing) about, gives you all the better chances of finding some gems. And it doesn't hurt that the Ultratide just looks good, too.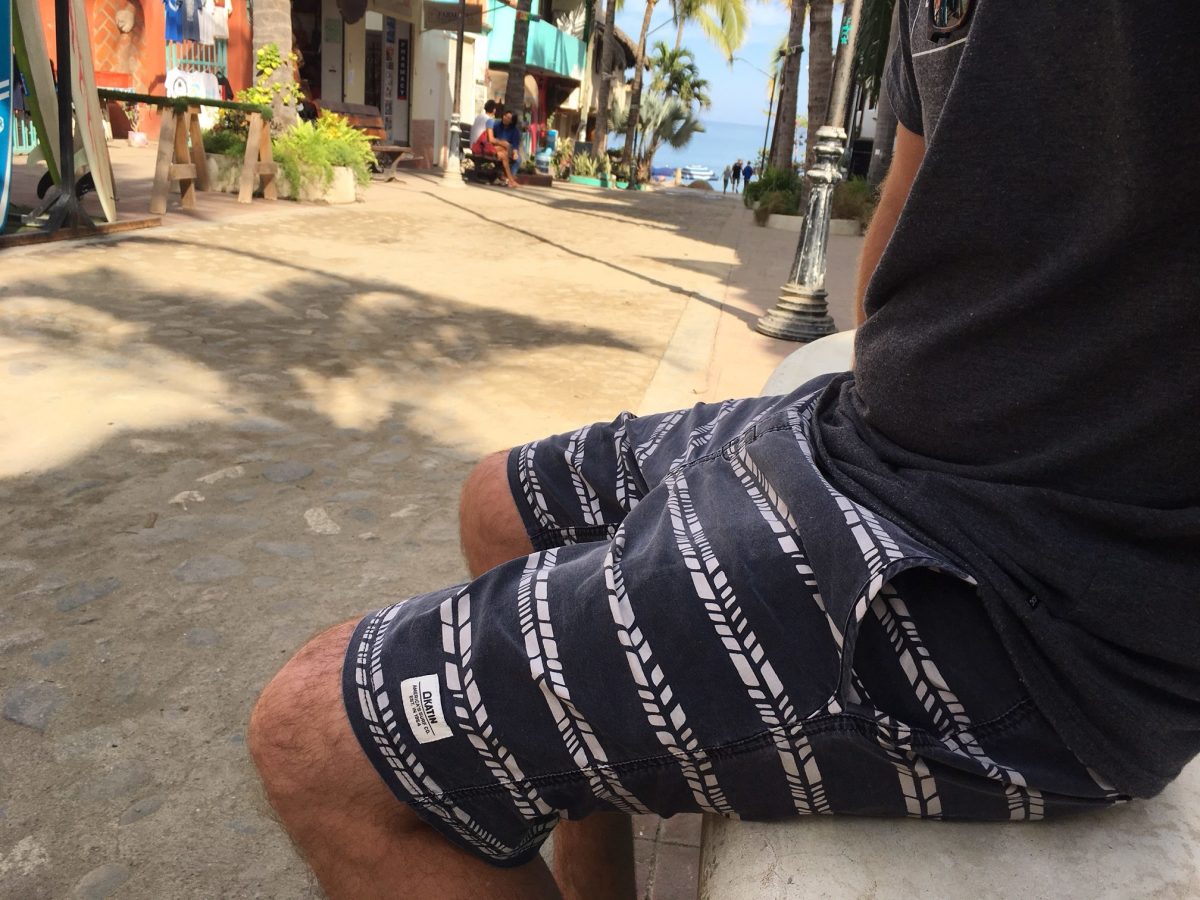 We're going to start off by just saying that we are huge fans of the classics. And when we think of classics, we think of Katin.
When we were planning this trip, we wanted to bring a couple of pairs of trunks that we knew would hold up during hours on end in the water, and then all night around town. Both pairs of hybrid trunks we brought from Katin served double-duty in and out of the water. They were durable, comfortable, had all the pockets we needed for everything we had, and they tastefully showcased that style from the 1950s that we love so much.
With 6-percent spandex in the fabric, they move and stretch like any modern trunk, but still retain that look old-school canvas look that Katin is so famous for. The best part about these trunks? Their "Made to Fade" pigment-printed fabric only gets better with age. You'd likely only need one pair of these on a trip, but we suggest a back up pair (for obvious surf travel reasons). From surf session to a seat at the bar, we'd be hard-pressed to find a better suited pair of trunks.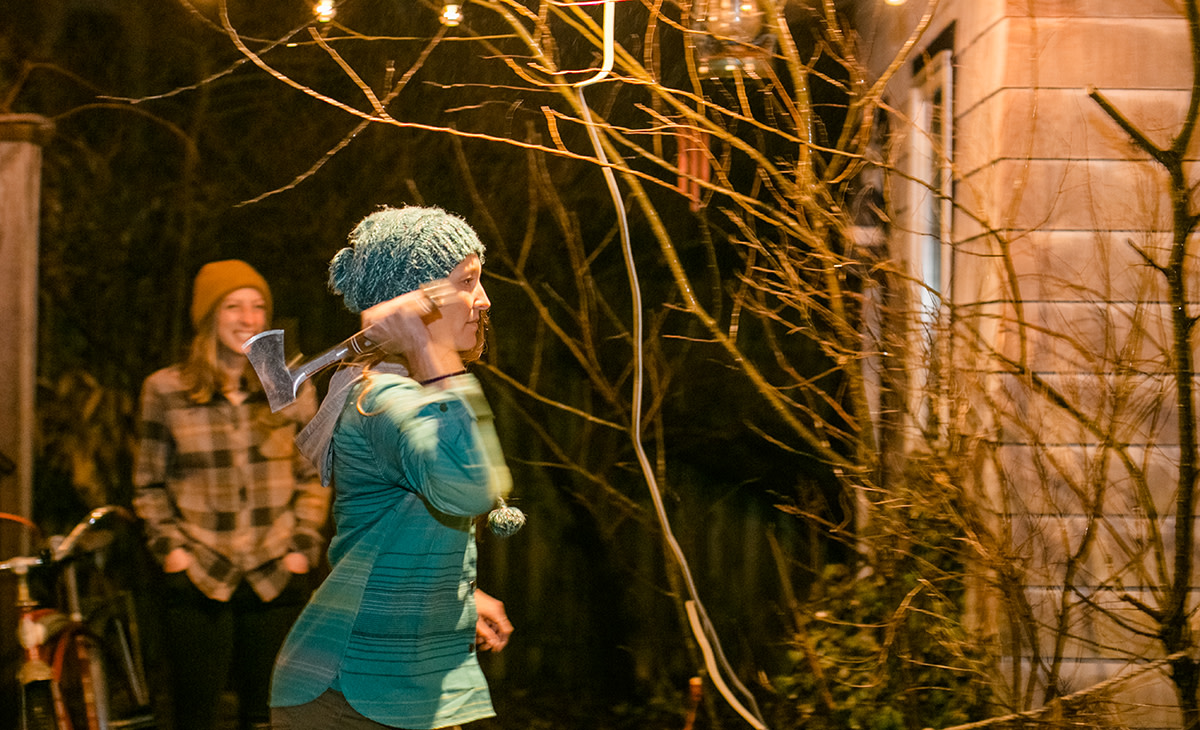 When it comes sun protection in a climate that's known for the intensity of its rays, keeping your face covered is key. When you're spending hours and hours in the water, it's not a bad idea to bring that face protection out there with you. With the popularity of sports like SUP in Sayulita, the Dakine Indo Surf Hat simply fits the bill. It snaps on and stays put with ease, while keeping you protected from the elements all day long.
If you're willing to pack as lightly as possible for your next surf trip, these are the items we know will keep you stoked all vacation long.
More Packlists From ASN
Packlist: Apparel You'll Need for a Weekend in Joshua Tree
Packlist: The Gear We Brought on a Road Trip Through California's Public Lands
Packlist: The Gear We Took on the NYC Subway to Surf Hurricane Swell
For access to exclusive gear videos, celebrity interviews, and more, subscribe on YouTube!