Men's Journal aims to feature only the best products and services. We update when possible, but deals expire and prices can change. If you buy something via one of our links, we may earn a commission. Questions? Reach us at shop@mensjournal.com.Sponsored content
How many passwords do you have in your head right now? Between multiple email accounts, retail sites like Amazon, fantasy leagues, and everything else in life, it's nearly impossible to keep track of all the codes, hints, and multiple variations on a theme that we use to remember each and every password we use. 1Password is an easy, affordable, and groundbreaking system that allows you to use one password to securely access all the sites you use every day.
It's simple. With 1Password you only ever need to memorize one password. All your other passwords and important information are protected by your Master Password, which only you know. Your logins and private documents are securely stored in your password vault, which keeps your information locked away from thieves, hackers, and other unsavory types.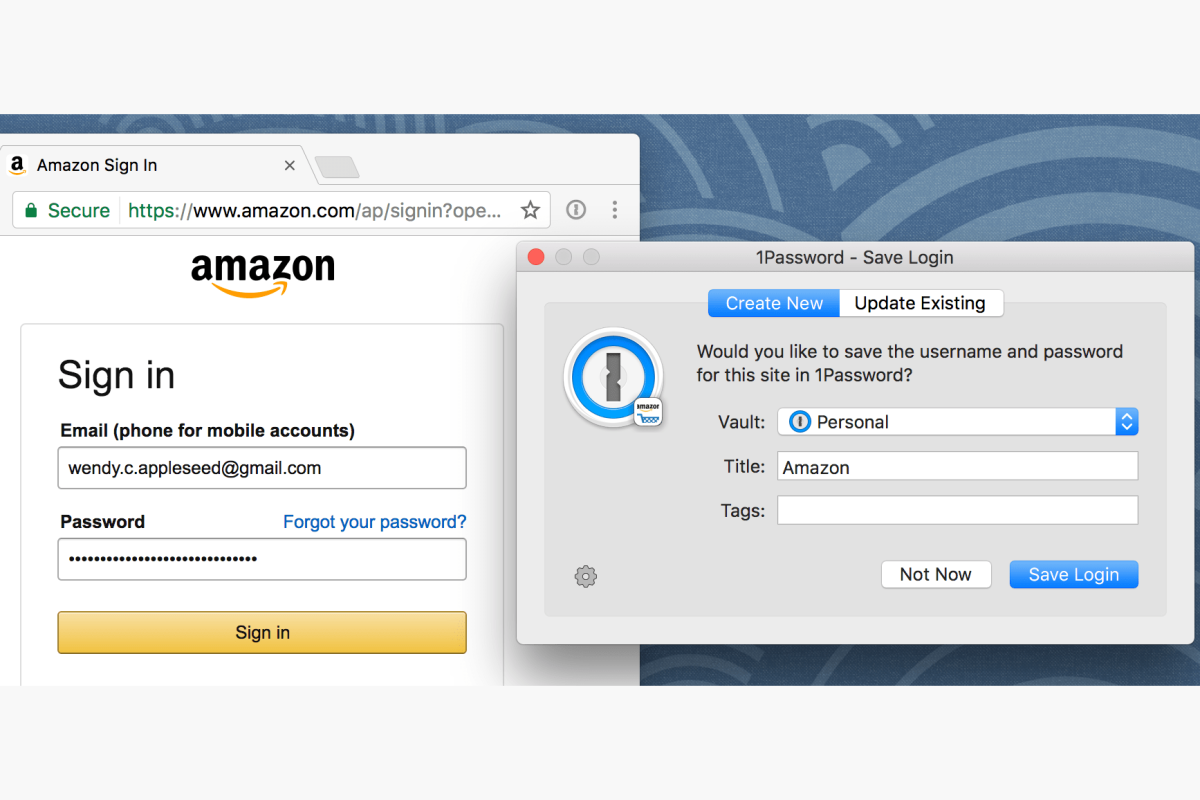 1Password can record your usernames and passwords when you sign in to apps and websites. The automatic form filler allows you to sign in to your online accounts with a single click, look, or touch. It's available for all devices, browsers, and operating systems, and syncs your data seamlessly between devices so you always have your passwords with you.
Trusted by over 15 million users, 1Password is the absolute latest and greatest form of security you can get for all your personal information. And if you sign up right now, you can try it for free for 30 days. What have you got to lose? Only your privacy and security.
Speaking of security, with all the social media sharing, data mining, and and identity theft going on these days it may be true that our online data is never truly secure. Security professionals recommend using multiple authentication factors: "something you know," like your password, and "something you have," like an authenticator app on your phone. That's where 1Password comes in.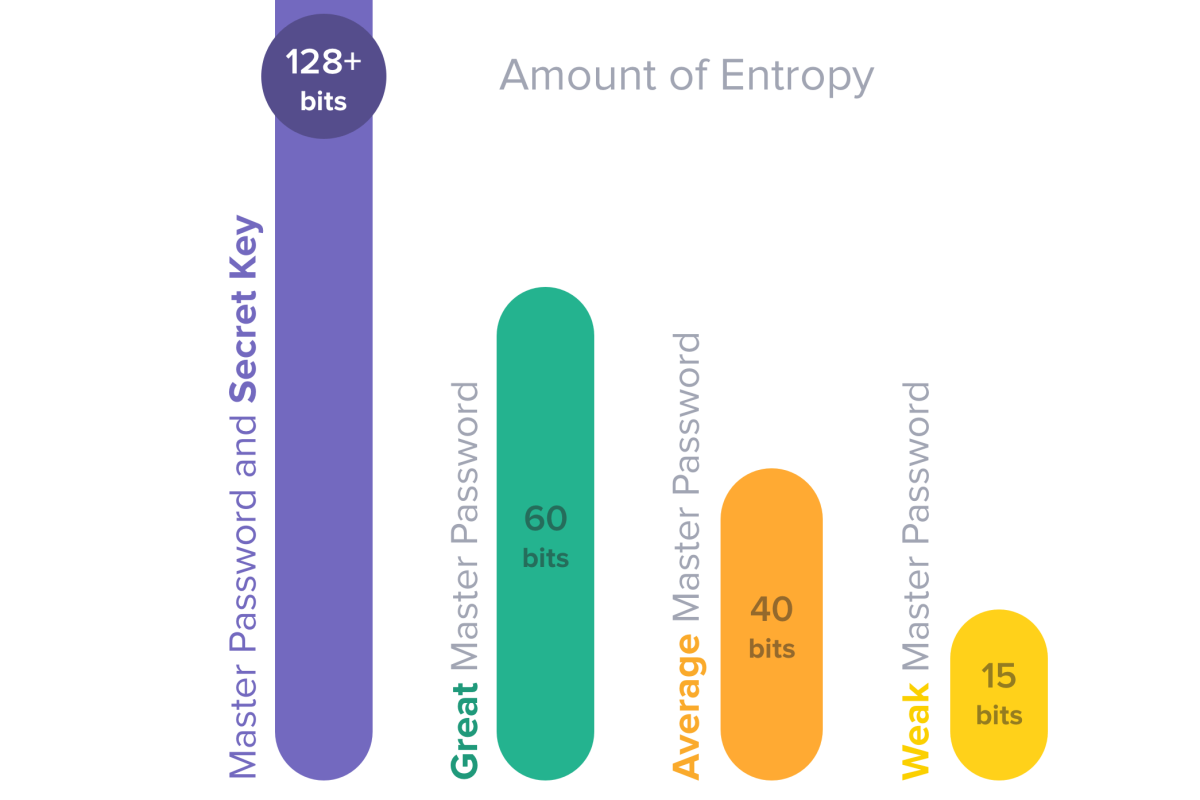 Every time you use 1Password, your data is encrypted before a single byte ever leaves your devices. Your encryption keys are protected by your Master Password, so only you have the keys to unlock your secrets. All your logins and private documents are securely stored in your password vault. This keeps your information locked away from thieves, hackers, and other unsavory types. 1Password is built with modern, open source libraries and industry-proven solutions. So you get lightning-fast performance, a technology stack you can trust, and top-notch reliability.
How Does 1Password Work?
1Password runs on Amazon Web Services, the largest and most secure infrastructure provider on the planet. Alongside great scalability and high availability, AWS also enables 1Password to use KMS Hardware Encryption to further harden your SRP Verifier. With applications and extensions for Mac, iOS, Windows, Android, Chrome, Opera, Edge, Firefox, and Safari, 1Password combines industry-leading security and an award-winning design to be the most loved security tool on the market.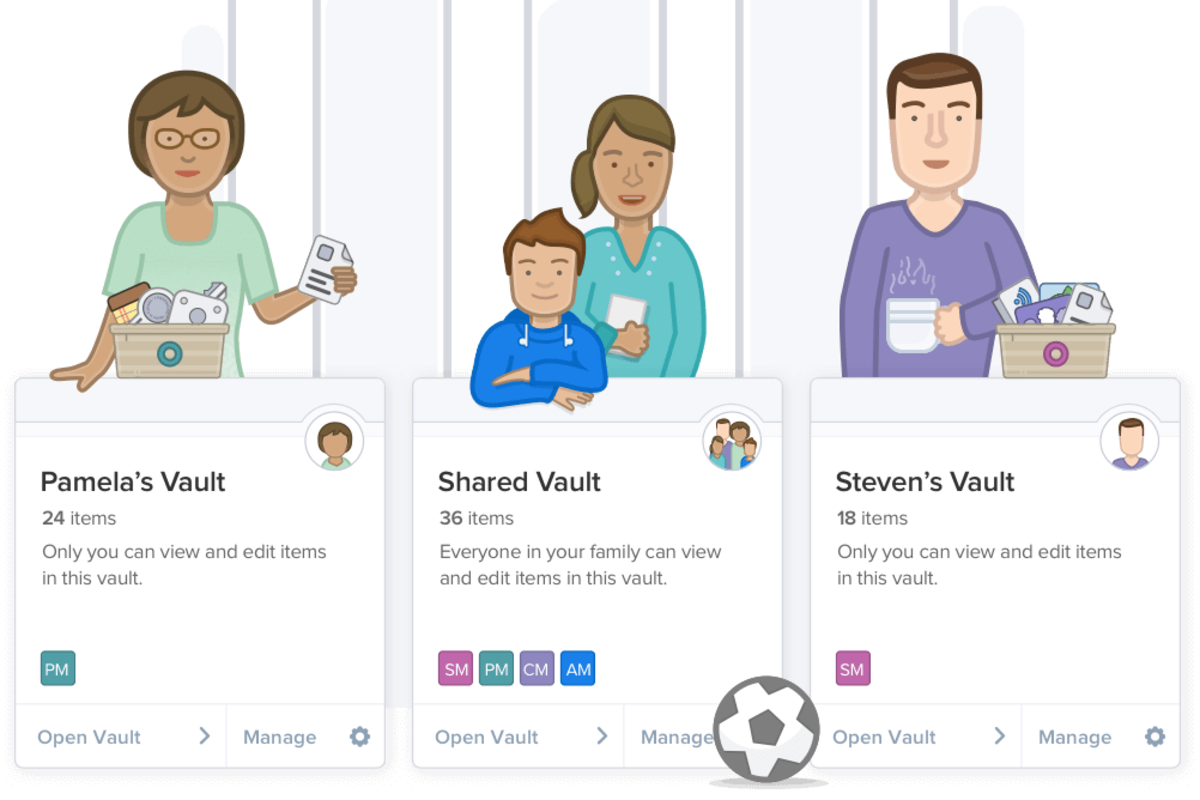 So give 1Password a shot today. The personal plans are just $3; the family plan ($5) protects you and up to four other family members—each with their own personal vault as well as a Shared Vault for everyone. 1Password personal and family plans include unlimited passwords, items, and 1 GB document storage. you'll also get friendly 24/7 email support, 365 day item history to restore deleted passwords, Travel Mode to safely cross borders, and two-factor authentication for an extra layer of protection. Note: Prices are per month, when billed annually.
1Password is also great for businesses. Companies like the NPR, The New York Times, CNN, BBC, NBC, and The Guardian all swear by it. For just $8 per month, more than 40,000 companies around the world enjoy safety and security for proprietary info and private data.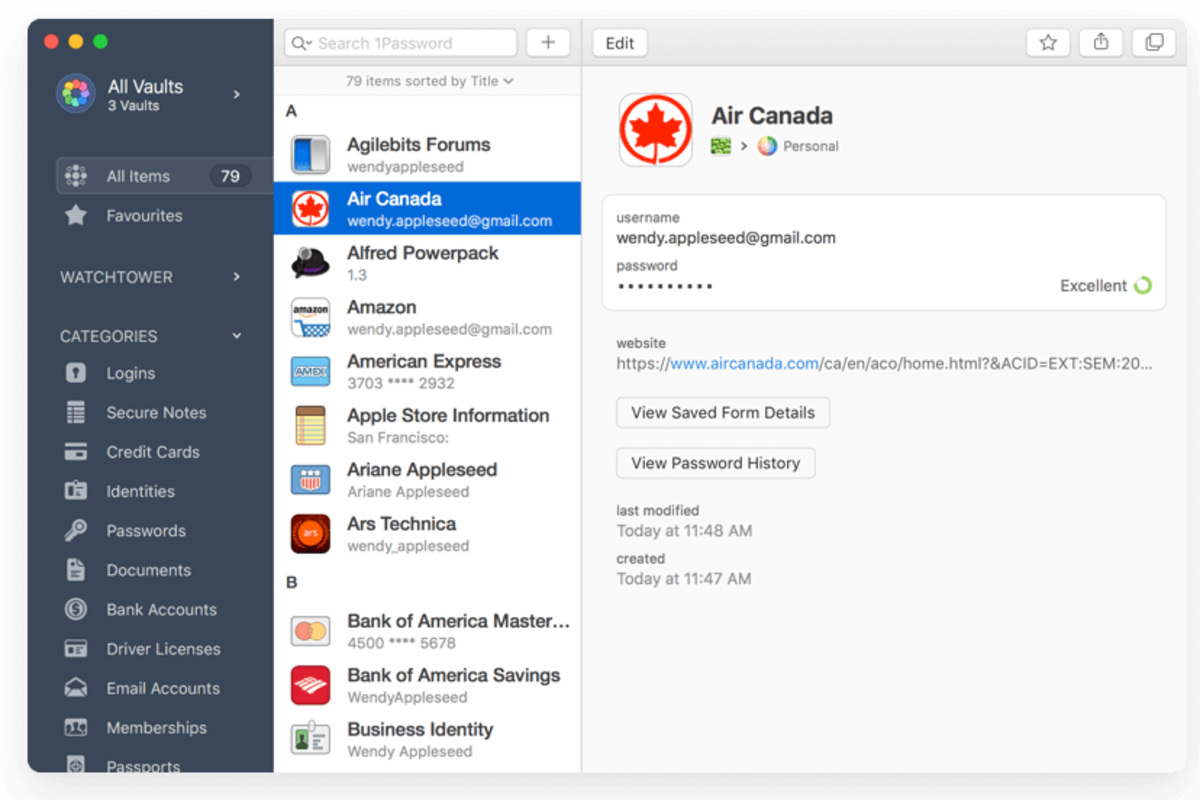 1Password was founded in 2005 by two friends David Teare and Roustem Karimov. Version 0.1 came about as an internal tool to manage and share their passwords for in-house tools and clients sites when designing websites. It was soon apparent this was something the world needed. Today, 1Password has a team of over a hundred people located throughout the world. It's proudly independent, and trusted by millions of individual customers as well as over 40,000 businesses.
Check out all the products and gear selected just for Men's Journal readers here
See Also: