All good design begins with clear constraints. For their newest running line, Patagonia had a simple goal: Design cold weather apparel that would help keep people outside longer, even as the seasons change and the temperatures drop. Easier said than done, of course. By combining new materials with innovative designs, they were able to launch a collection of layers, jackets, and running tights that do just that – as well as live up to their standard of excellence.
I put the new kit to test this week on a number of runs in and around Jackson, Wyoming. These ranged from pre-dawn scrambles up Snow King Resort to a drizzly afternoon workout at the pass, to a 40-mile day on the Teton Crest Trail, as the temps hovered just above freezing. Despite less than ideal conditions, the new jacket, tights, and capilene layer blew me away.
The new Peak Mission Jacket ($200) is a next-level running shell. An ultralight, breathable, recycled polyester jacket that stretches as you move, like the beloved Houdini, but warmer. The Peak Mission has hand and chest pockets and is layered with strategic zones of microfleece on the inside to keep you warm in key locations. The polyester material is ripstop, with taped seams, elastic cuffs, a drop tail, and adjustable hood. The coat has a DWR finish, to keep rain and foul weather out. All in all, it's an ideal fringe season jacket, especially if you see rain clouds on the horizon.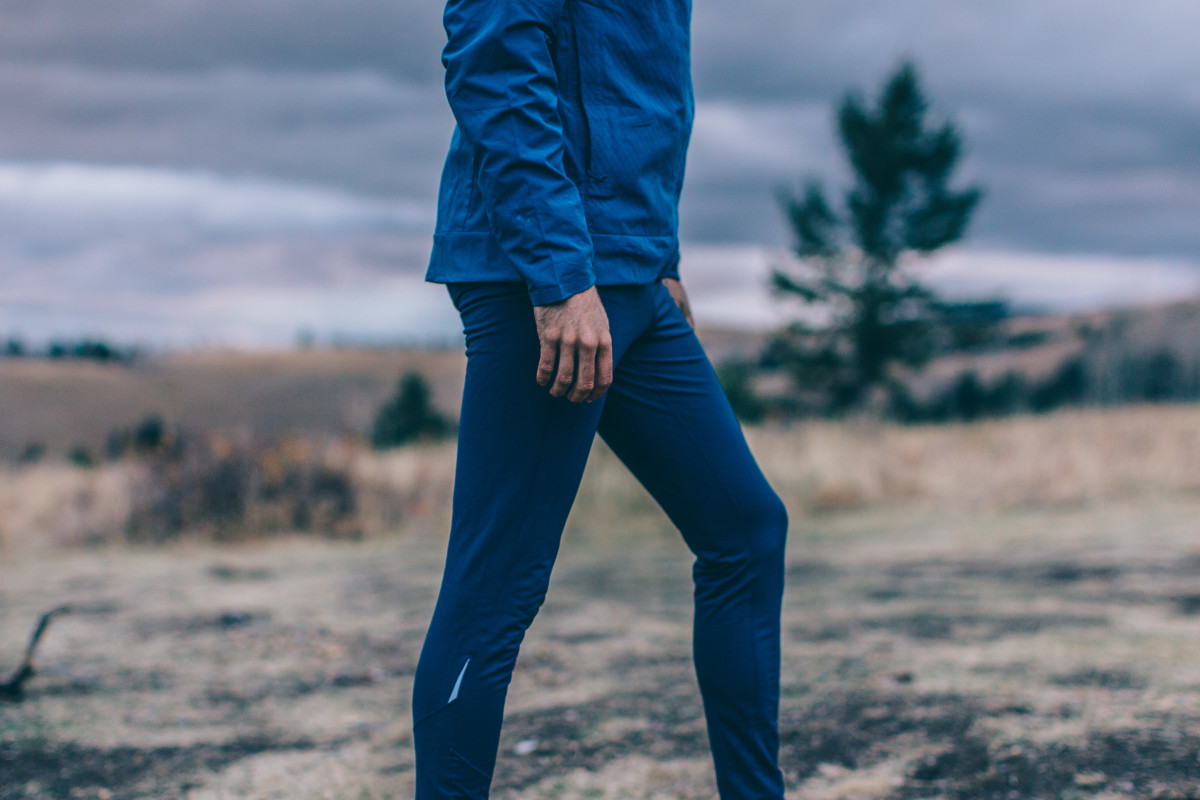 The cold weather Peak Mission Running Tights ($120) are warm at the start of your run, then wick moisture when body heat rises. Like the jacket, the tights also use recycled material, this time a nylon and polyester blend with a soft inside that's comfortable on the skin. Gusseted construction offers an improved range of motion and durability, while a back zipper pocket is great for carrying small necessities. Small touches like an adjustable waist and reflective tape make the tights nearly perfect.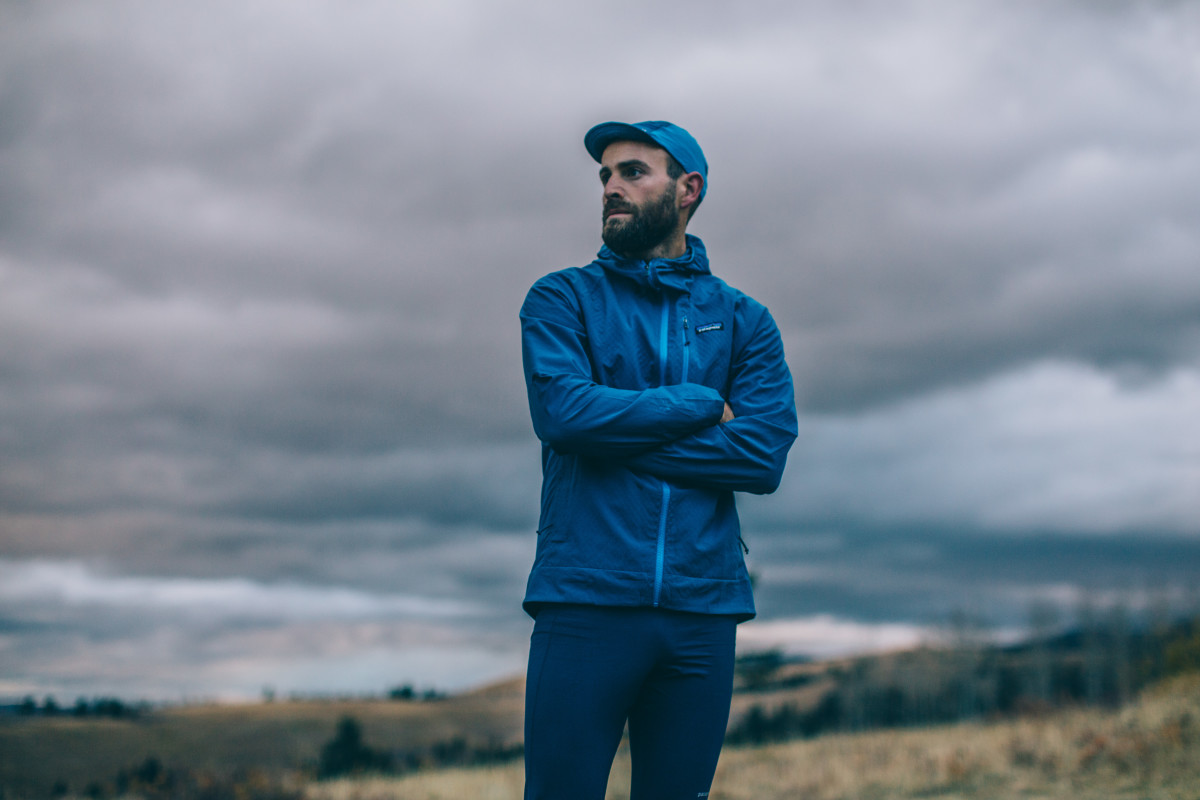 I've left my favorite for last. The Capilene Air Crew ($130) is marketed as most advanced baselayer Patagonia has ever made. While that may be true, what should also be known is that it's also the most comfortable. I've been wearing mine for a week, and doubt I'll take it off soon. Technically speaking, it has the greatest range of warmth of any baselayer from Patagonia; it insulates when wet, dries quickly, and resists odors for day-after-day use – I promise. Made from a blend of merino wool and recycled polyester, the Capilene Air is light, soft, and stretches effortlessly as you move. Patagonia's secret is an innovative airblasting technology that increases loft while reducing weight. The seamless design reduces chafing as well as wasted material during manufacturing. This is all to say, you'll never want to take it off.
At first glance these three pieces might seem normal, but they are far from it. Simple but innovative design changes help create noticeable improvements in warm, wicking, stretch and water resistance. In all, this kit is exactly what we'd expect from Patagonia – nearly perfect.
All images courtesy of Andy Cochrane.
For access to exclusive gear videos, celebrity interviews, and more, subscribe on YouTube!