Branded Content
PUMA Golf's Arnold Palmer Collection Offers Major Style Points for Golfers
This article was produced in partnership with PUMA GOLF
It's hard to think of Arnold Palmer as anything but a golf legend and American sports icon, but that kind of status has to be earned. He had to walk the walk and win prodigiously—and he did just that, with both style and grace. Thanks to his charisma and charm, he became the Platonic ideal of a golfer and the face of the game at the dawn of live televised sports.
Part of what made him so incredible to watch was his never-say-die ethos. "I've always made a total effort, even when the odds seemed entirely against me," Palmer once said. "I never quit trying; I never felt that I didn't have a chance to win."
Of course, no one can win every tournament, but even when he lost, he still looked like a champion. Nary a wrinkle in sight or a hair out of place. That's why the King was and remains golf's most important paragon of style.
In the often stodgy country club world, his sartorial tone was anything but boring. He wasn't afraid of color, he understood the importance of fit, and the value of quality materials. Those are the ideals PUMA emphasizes in the new Arnold Palmer Collection.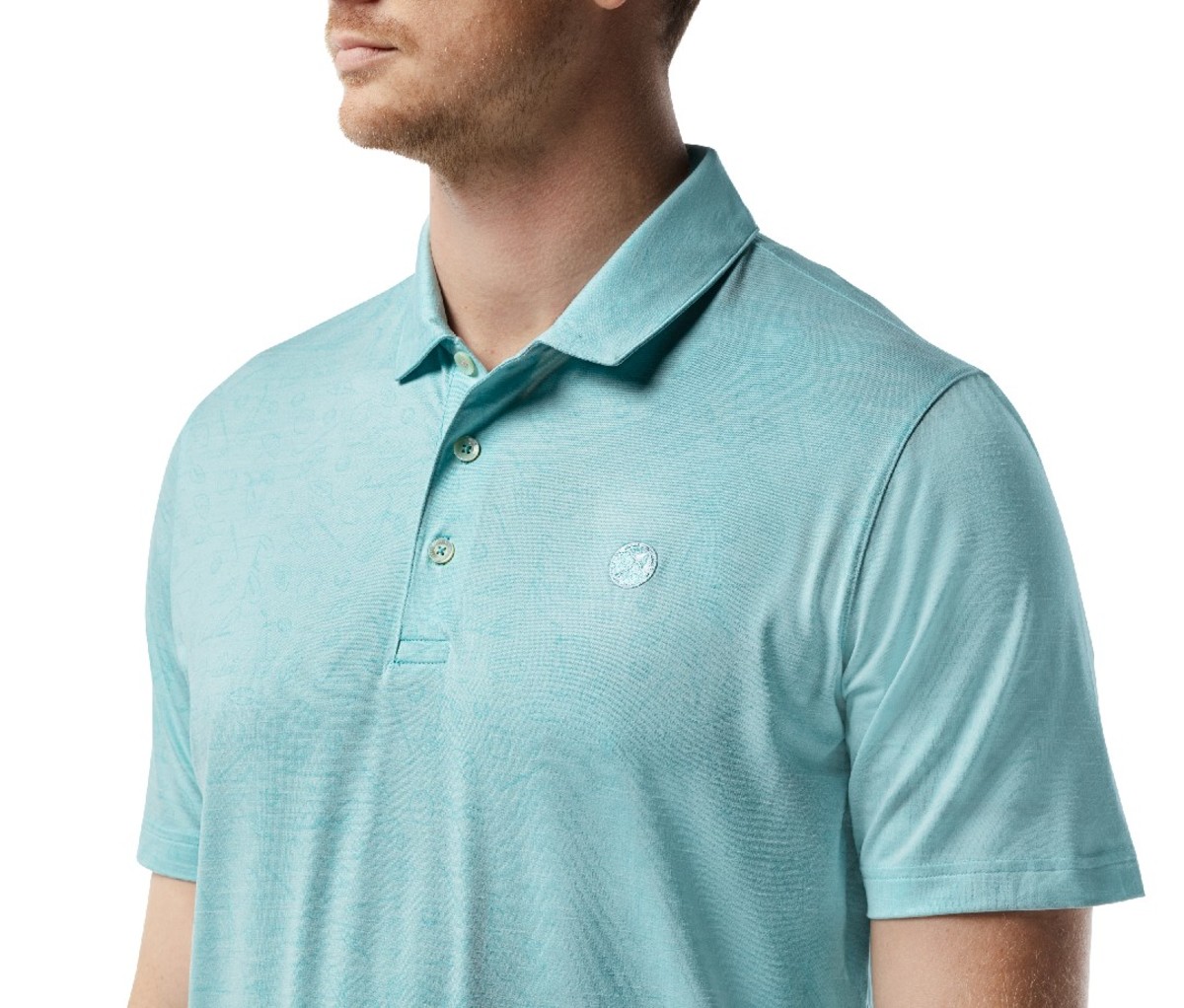 "When he was playing at his peak, he was on the forefront of golf fashion," says Chris MacNeil, who serves as Team Head Apparel for PUMA Golf. "He wasn't afraid to be bold. He pushed the boundaries with style, fit, and color—yet kept it polished and refined."
The looks he cultivated managed to be both of-the-moment and timeless—a tough rope to walk. "That legacy lives on even now through his style that people still try to emulate," says MacNeil. "Our PUMA x AP Collection was designed to embody that casual elegance that separated his iconic style from everyone else."
This is the fourth installment of the AP collection by PUMA. It's an earnest collaboration with not only the Arnold Palmer Enterprises team, but also close friends and family of Palmer. MacNeil says the group took a deep dive into the archives to bring key elements of his life and career into every piece.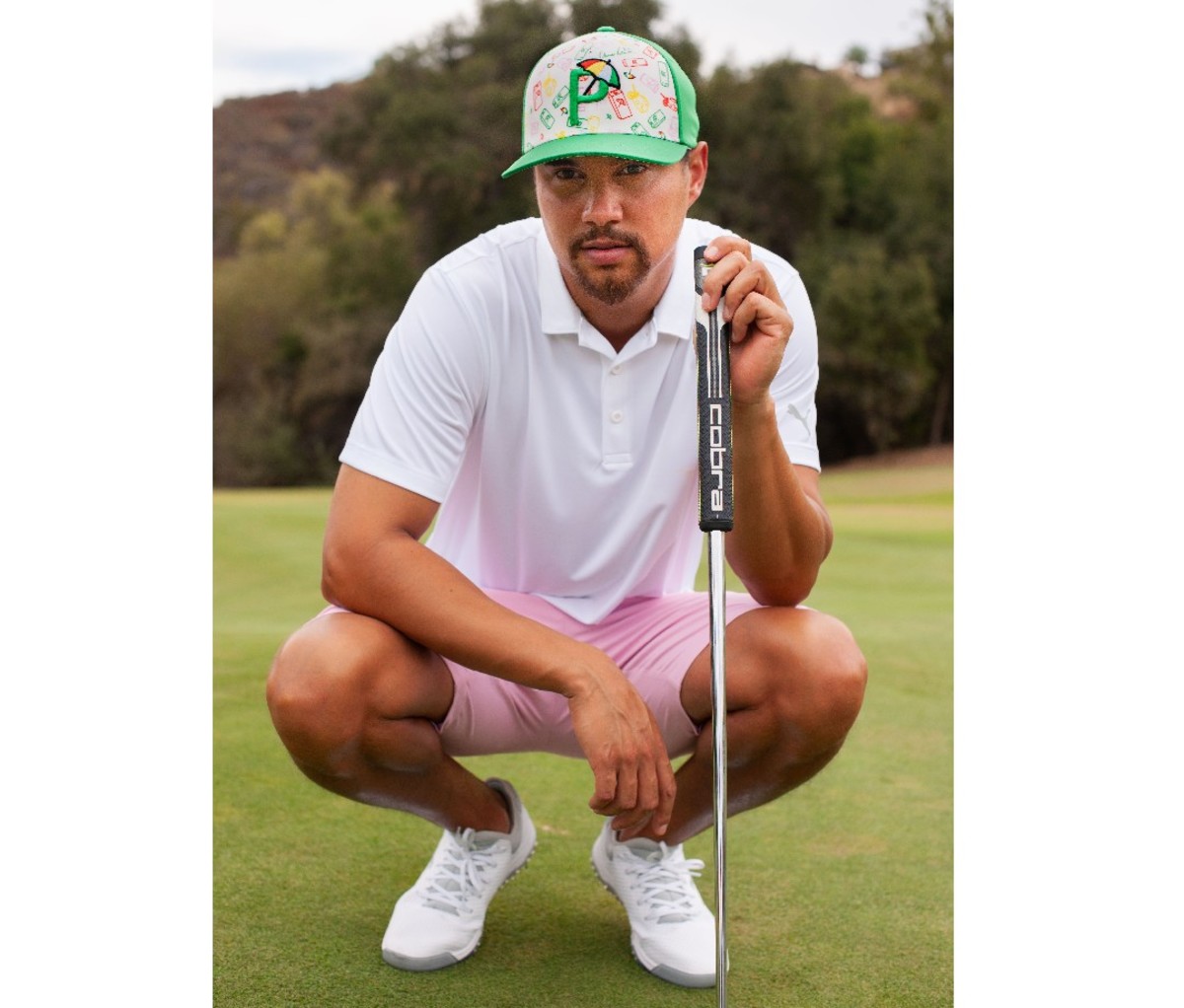 The PUMA team found themselves inspired by the personal touches Palmer was famous for—including hand-written correspondences, greeting people by name, and other flourishes. "Those who met him and interacted with him still cherish some of these hand-written notes, so we brought that to life in a cool way on the PUMA x AP Collection," MacNeill said. The Scorecard Polo is one piece that reflects this. "When playing in a tournament, he would take notes on his scorecard, and review them along the way," MacNeill said. The polo features some of the jottings they found in the archives.
The catalog includes traditional polos, pants, shorts, warm layers, hats, shoes, bags, and even a Bluetooth speaker. Other design elements in the collection, which feature hi-tech, modern fabrics, are more obviously reflective of iconic Palmer—à la lemons, iced tea, and dancing umbrellas. There is, of course, a cardigan, a staple of the Palmer wardrobe, in an alpaca wool blend. Other new pieces feature inspiring quotes of Palmer's. Lines like, "You must play boldly to win," or "Golf is deceptively simple and endlessly complicated."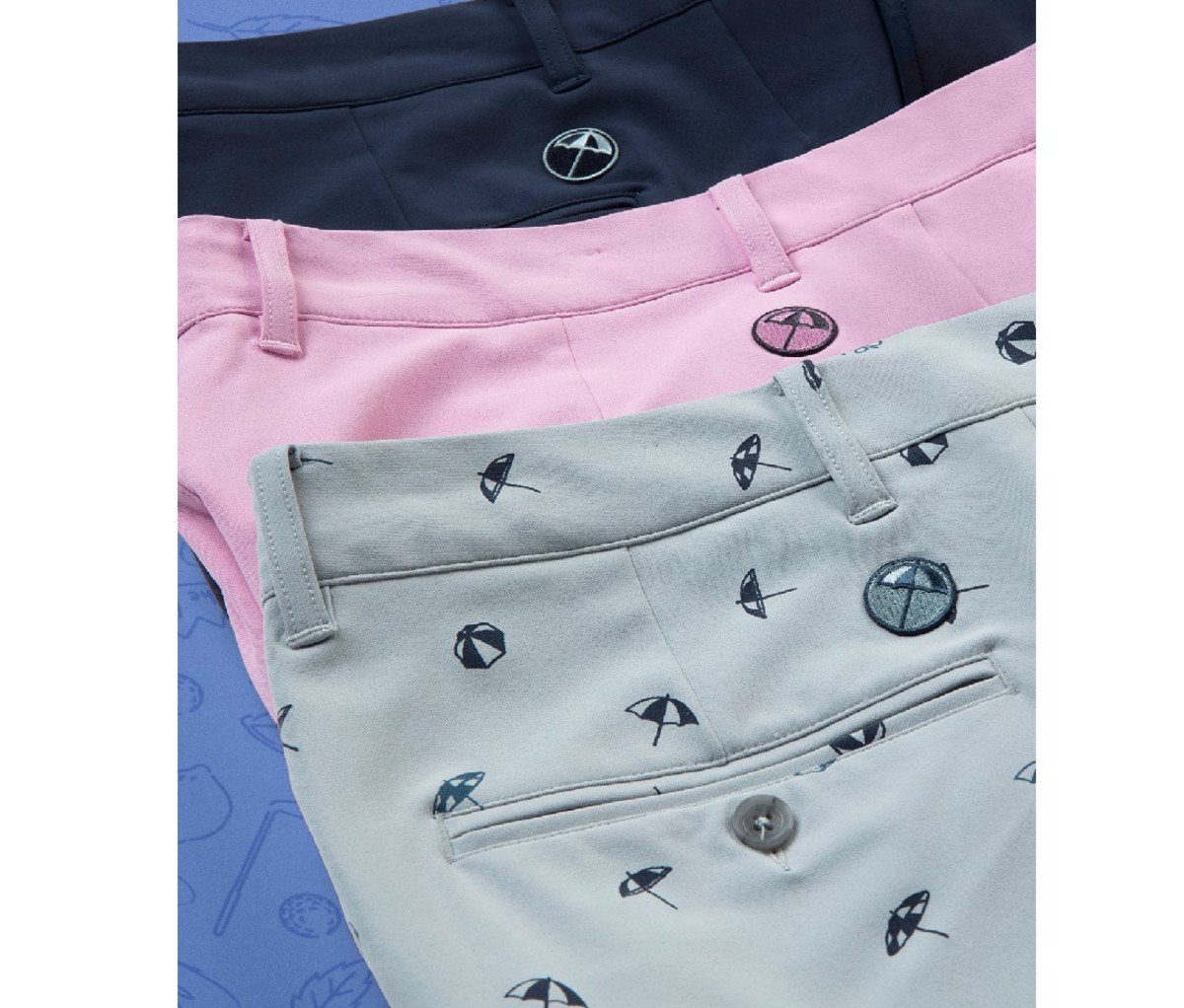 Palmer's personal logo, the multi-colored umbrella, is universally known to golfers and celebrates one of the most recognized icons in the sports world. "It's clean. It's simple, and it's used globally across multiple product categories," says MacNeill. "Each piece in the 2022 collection features a two-tone version of the iconic logo, adapted to reflect the PUMA x Arnold Palmer partnership. The result is much more subtle and versatile. "While the multi-color umbrella is iconic, we wanted to create a version that was more wearable and better suited to every style and piece in the collection," MacNeill says.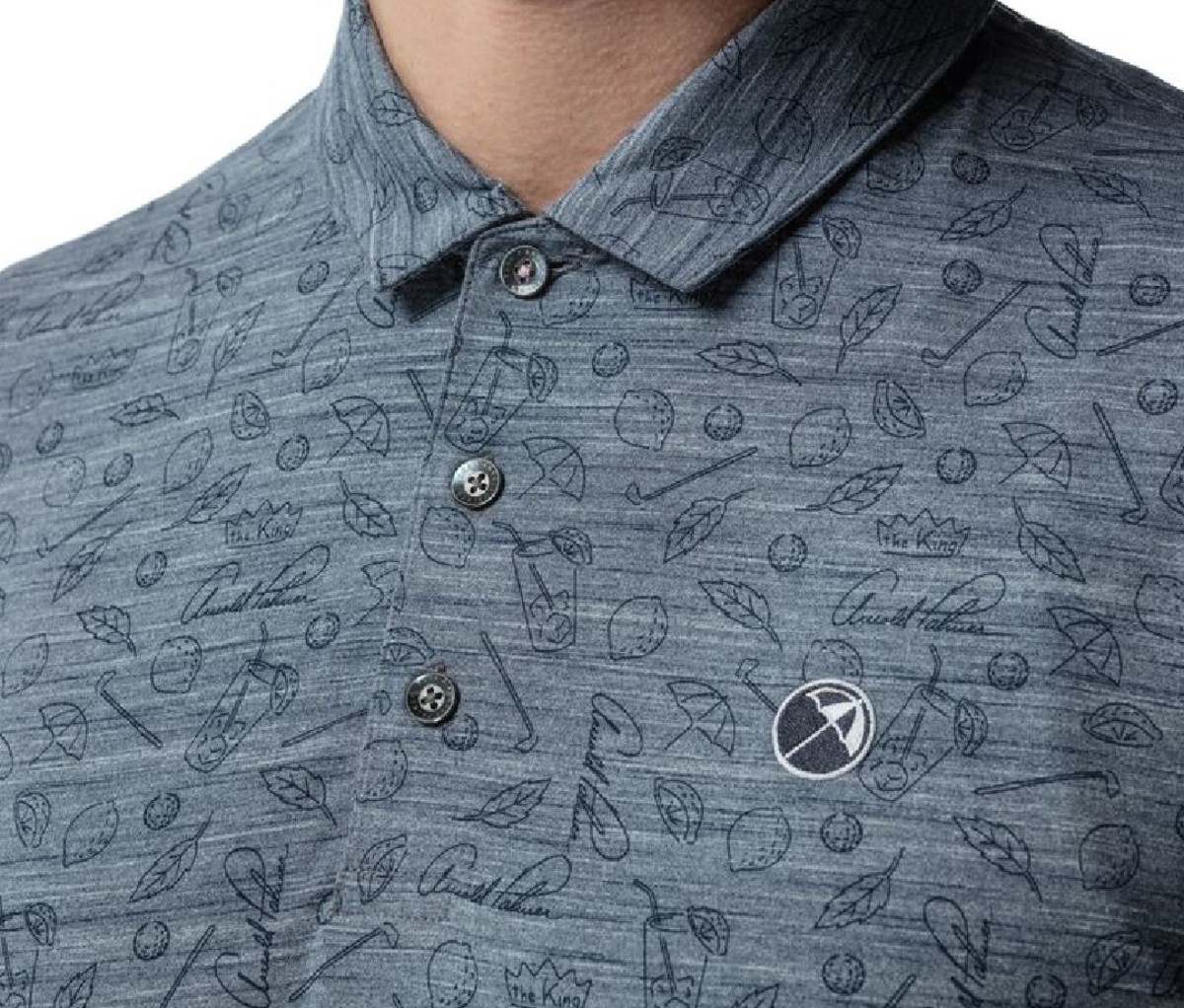 The collection offers other subtle nods to Palmer, such as pink stitching on the top buttons of the polos, real shell buttons with Arnold Palmer's name engraved on them, and unique hang tags inspired by the cataloging labels used in his personal archives.
Palmer, who was famous for taking time to sign autographs, would often advise up-and-comers to have a signature that was legible. "What's the point of signing something if the person can't read it or later can't even remember who it was," Palmer said.
We'd imagine that advice goes for signature collections as well. Even though he's gone, this one is unmistakably Arnold Palmer.
Learn More
For access to exclusive gear videos, celebrity interviews, and more, subscribe on YouTube!