Here at Men's Journal, we test a slew of different products for our job—and everyday life. Here, with no particular theme, is the gear we love this week. We think you will, too.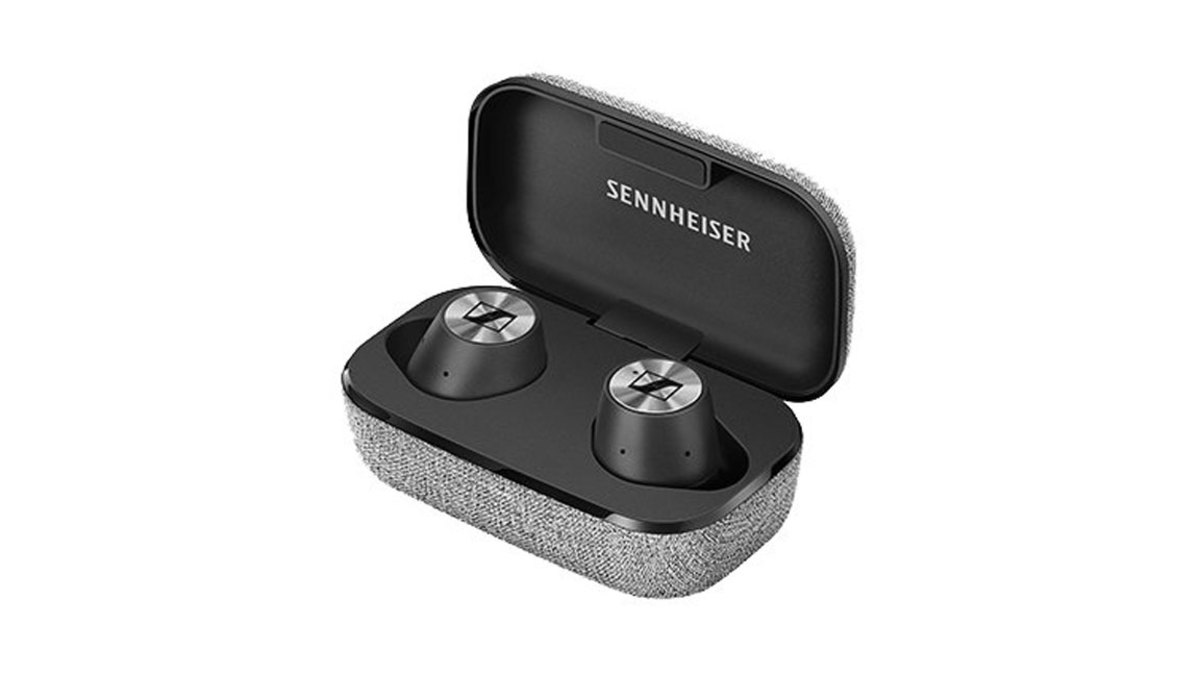 Sennheiser Momentum True Wireless
These comfortable Sennheisers have just about everything we want in a pair of true wireless earbuds. They last four hours per charge (the case that recharges them extends that to 12 hours total), and the sound is crisp and lively. They have some noise-canceling properties when you want it, but let you switch to let in ambient environmental noise—like car horns or your Starbucks barista—when you need it. Pop them out, say if you need to have a longer conversation, and your music or podcast pauses until you put them back in. Our favorite part: they include volume controls, so your phone can stay in your pocket. The app lets you dial in the sound by moving a ball around a simple graph—because who really knows what those individual controls on an equalizer do anyway? Our one gripe, which is true of all wireless builds: you have to memorize what the specific touch gestures to each bud means, but at least Sennheisers includes a cheat sheet on the app. — Sal Vaglica, Senior Editor
[$300; en-us.sennheiser.com]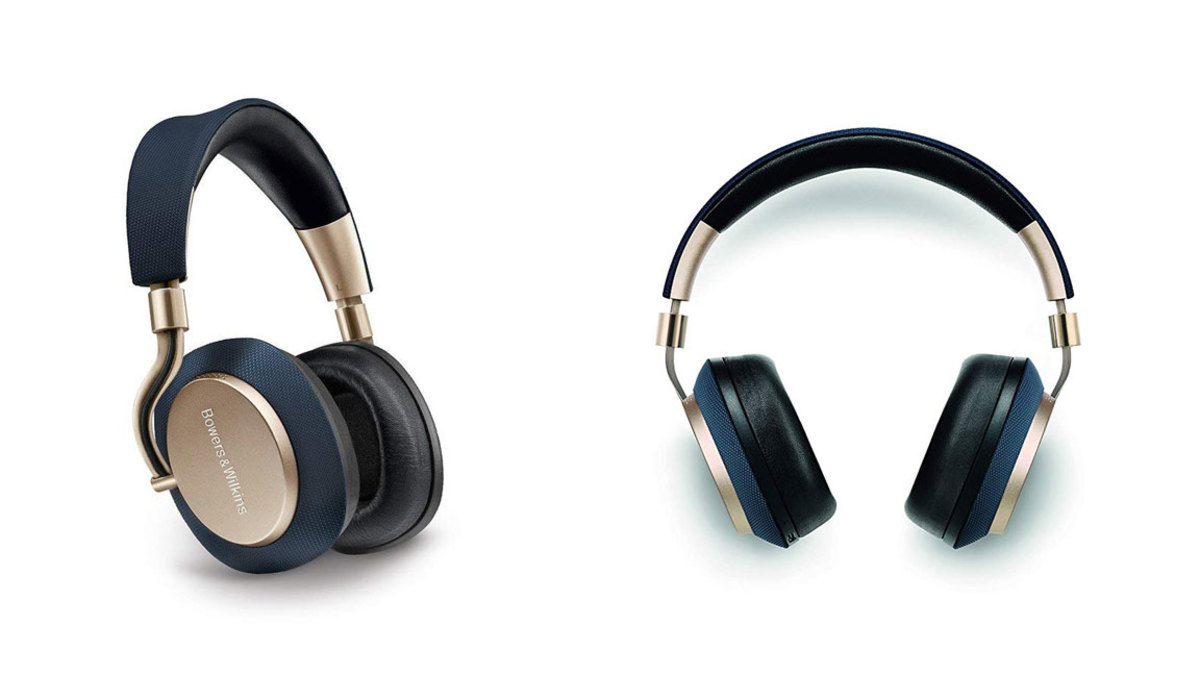 Bowers and Wilkins PX Noise Canceling Wireless Headphones
With massive sound, intuitive controls, and three noise canceling modes, PX are an urban audiophile's dream. In my opinion, they're the best noise-canceling wireless headphones for the sidewalks and subways of New York. A generous 22-hour battery life (up to 30 if you plug them in) means they'll survive nearly a week of playback, but by far the coolest feature of my PXs is their intuitiveness. Lift an ear cup to quickly listen to a co-worker or a subway announcement, and they pause; hang them around my neck for a quick conversation, same thing. When I replace the earcup, or put the phones back on my head, playback resumes from the exact moment it stopped. All intuitive, all seamless. Physical controls on the right ear cup let me do all of these things manually, too.
The PXs have three noise-canceling modes via the (otherwise superfluous) B&W app: Office mode is the lightest, blocking coughs and distant chatter while letting nearby conversations through; City mode squelches street noise and conversations, but I can still hear sharp sounds like sirens; Flight mode fully blocks out engine hum and conversations for complete serenity. — Jon Langston, Commerce Editor
[$400; amazon.com]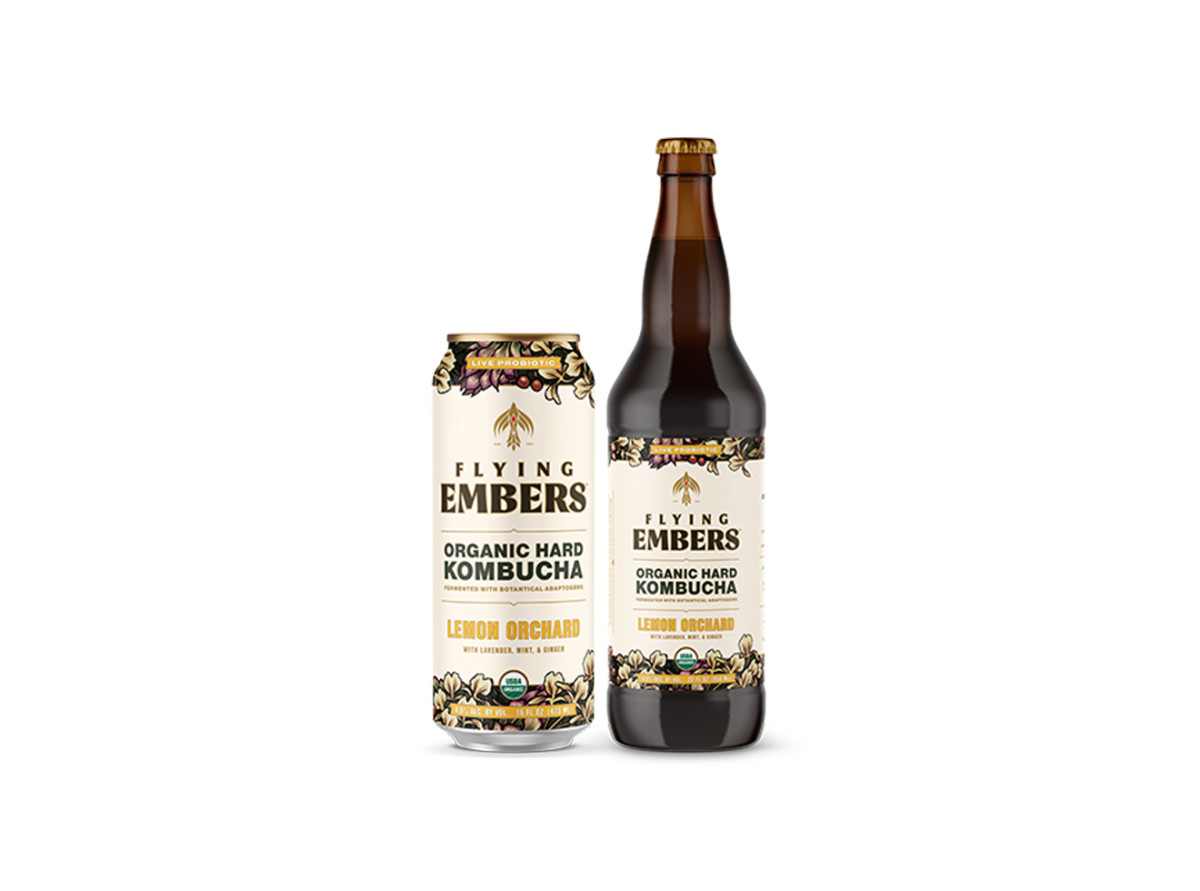 Flying Embers Organic Hard Kombucha
I'm not a big believer in Drynuary (there's not much science to back it up), but I am a believer in kombucha, what with its gut-healthy bacteria and pleasant, tangy taste. So this month I'm sipping on Flying Embers Organic Hard Kombucha, which is fermented with roots like ginger and turmeric, and comes in three flavors: Lemon Orchard, Ancient Berry, and Ginger Oak. They have 4.5% ABV, making them on par with a sessions beer. But unlike a beer, there's no desire to "pound it." Crack open a 22-oz bottle, and tip into fancy glasses and sip with a friend. I'm not sure Flying Embers qualifies as a health food, but it's a nice halfway point between teetotaling and a Double IPA. They're available at Whole Foods, Safeway Erewhon, and more. — Marjorie Korn, Senior Editor
[Price varies; flyingembers.com]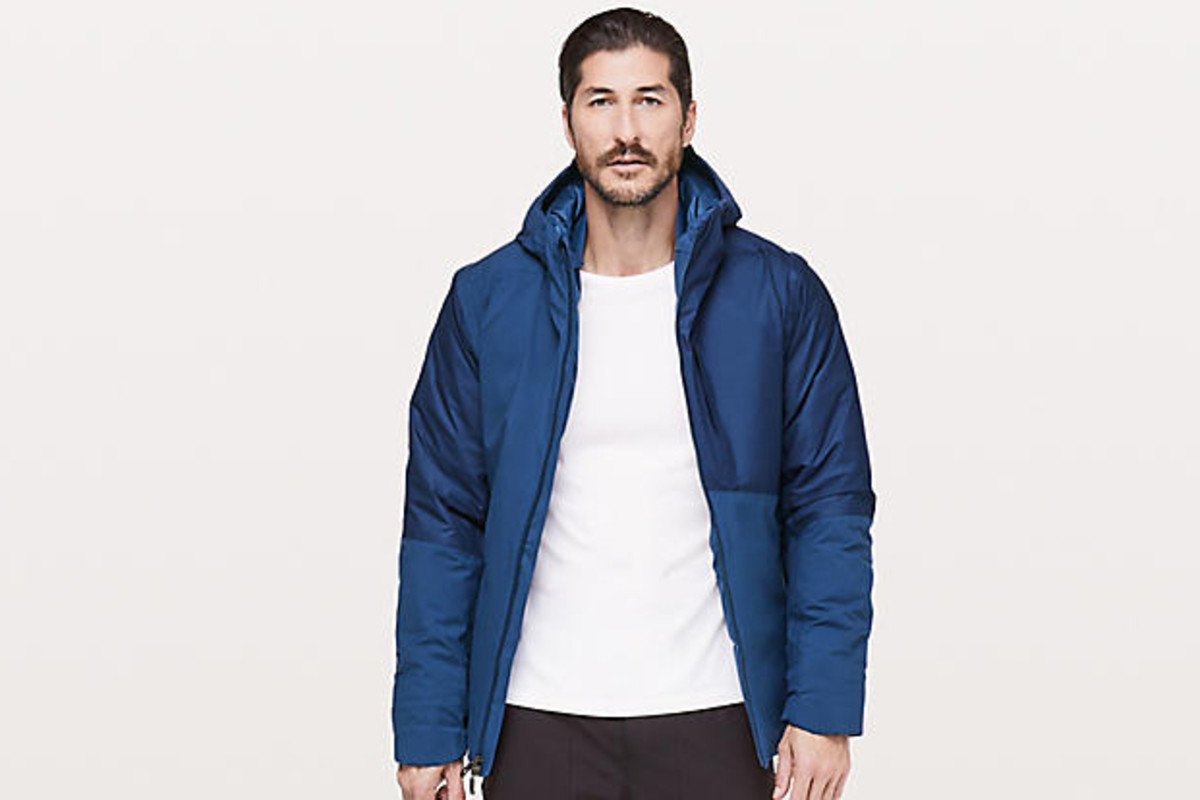 lululemon Pinnacle Warmth Jacket
Whether you're layering up for a windy hike or just need a warm coat you can also throw in a backpack, the lightweight, insulated Pinnacle Warmth Jacket works in any winter situation—especially rainy umbrella-less commutes. It falls just below your waist, and the brand designed the cuffs of the sleeves with a bit more coverage. There's plenty of storage, too: A deep interior pocket can hold over-ear headphones or a paperback, plus a second with a zipper you can use for keys, a wallet, or earbuds. On the outside, the brand designed a chest pocket that can fit an iPhone 8 Plus—you'll always know where your phone is once it's zipped up (though we've noticed our zipper sometimes gets caught). The bottom line: It will make your winter more comfortable, and that's exactly what you want. — John Lonsdale, Deputy Editor
[Now $249, originally $348; shop.lululemon.com]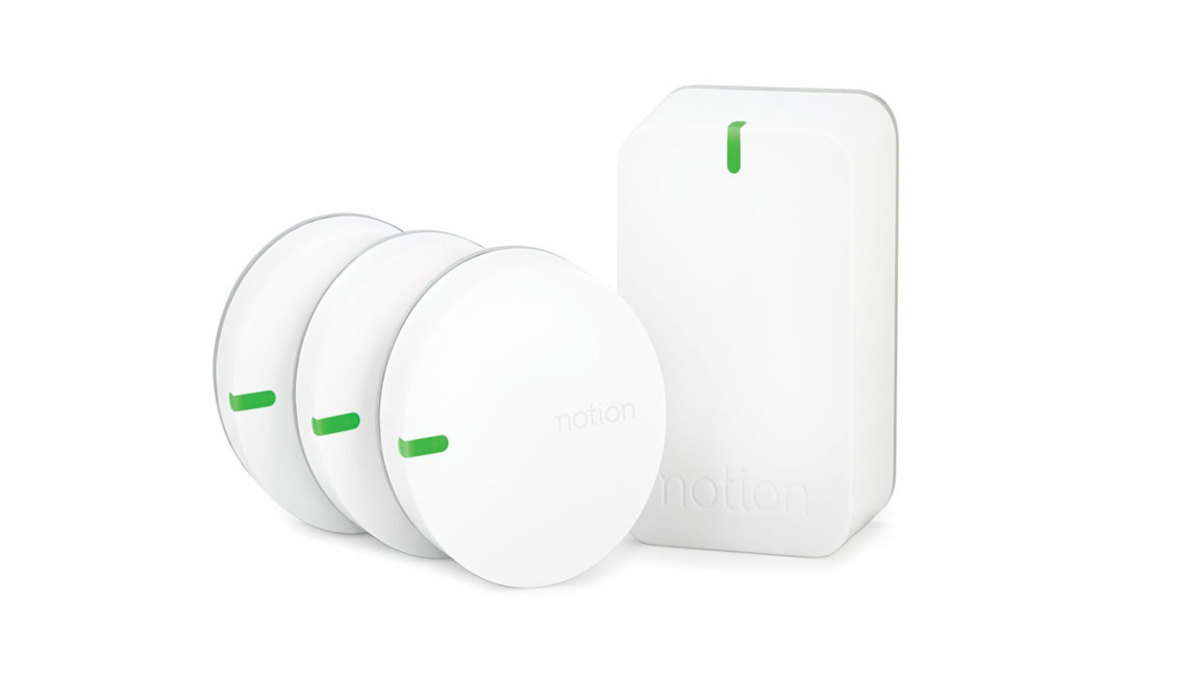 Notion Smart Sensors
Leaks keep us up a night, and with good reason: an undetected leak from a washing machine or burst water heat can drain your savings account. The Notion is a simple way to keep an eye out away from the home: set one of the pucks on the floor where you suspect a leak—we put ours in the basement beneath a window that leaks after a rain—and pair it with the plug-in bridge. After some time spent on the app, Notion notifies you if it detects water. While the system is smarter than that—it works with NEST, HomeAdvisor, IFTT, and can also listen for things like audible alarms (smoke, carbon monoxide, security systems) and sense when a door or window opens and closes—it's a pretty simple setup regardless of what you ask it to do. — Sal Vaglica, Senior Editor
[$149 for three sensors and a bridge; getnotion.com]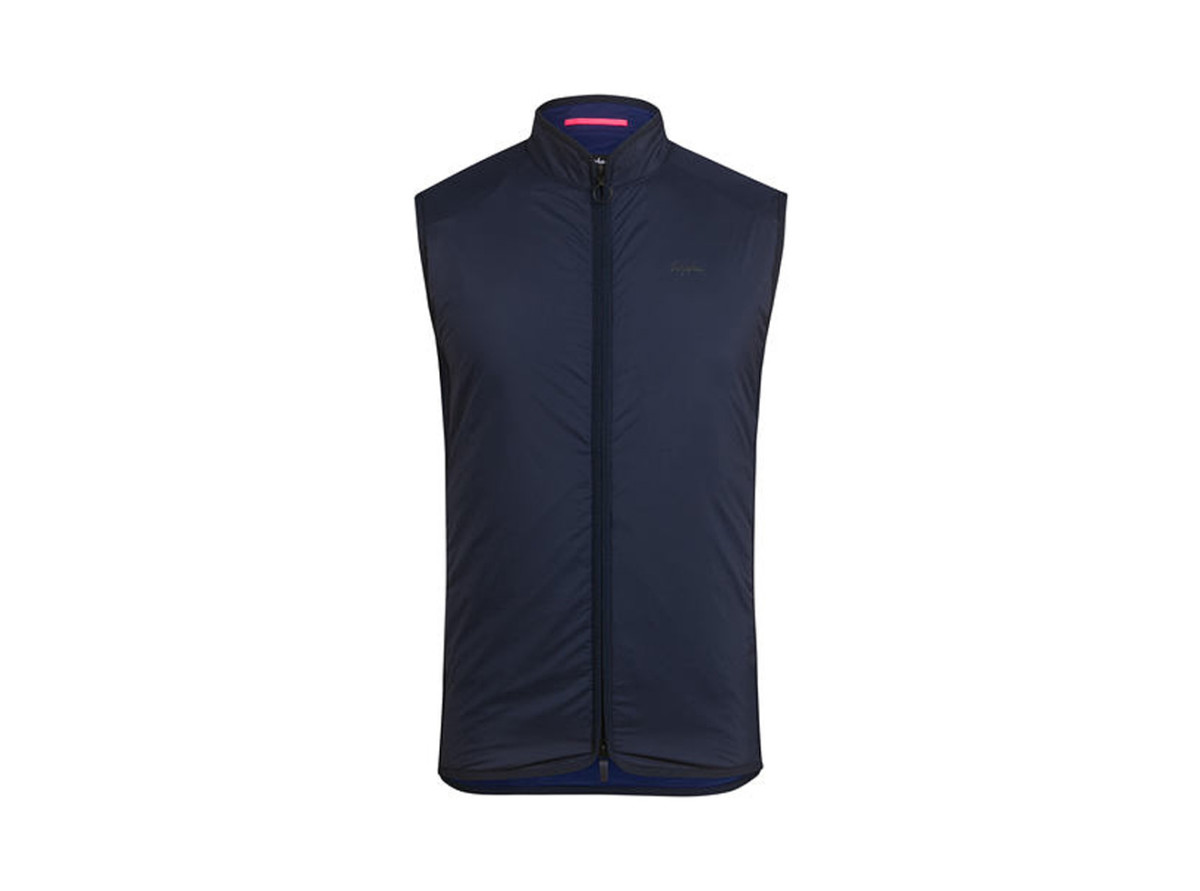 Rapha Transfer Insulated Gilet
You know you've got a winning piece of cycling gear when its utility transcends time in the saddle. Since winter riding is all about smart layering, toss Rapha's Transfer Insulated Gilet over your base layer and long-sleeve jersey. It keeps your core toasty, but leaves your mobility intact, thanks to ribbed, stretchy side panels. Flurries aren't an issue either, with a wind- and water-repellent treatment shielding the gilet. It also looks sharp enough to keep on if you're catching up with friends post-ride, or coming into the office after your commute. Though you've already come to expect that from Rapha now, haven't you? — Brittany Smith, Senior Editor
[$190; rapha.cc]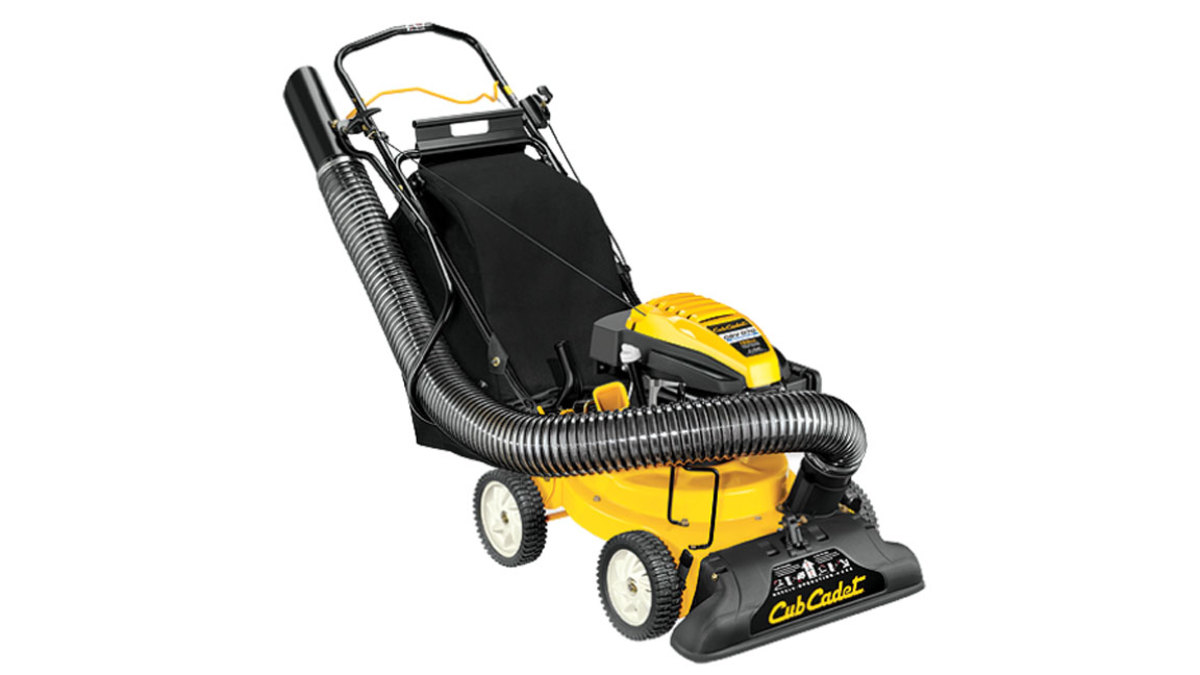 Cub Cadet Chipper Shredder Vacuum
If you have more than two mature leaf-dropping trees you know, come fall, that stuff doesn't just fall on your lawn—they get caught up in shrubs, gather in corners, and blow into the street where they wait, ready to suck any enjoyment you might have planned for the weekend. We claimed our weekends back with the Cub Cadet CSV 070 leaf vacuum. After a few minutes of assembly, we stood behind and guided this self-propelled vac along our yard, as it cleared a 24-inch wide path of leaves. The seven-foot-long hose is a game changer: it lets you surgically suck leaves out from between the base of shrubs or any nook (or cranny) where laves naturally gather. As with all leaf vacs, it works best on dry leaves and takes some adjusting of the height to dial it in just right—it's not as effective as a Hoover on you carpets though. Here's how we made short work of the job: blow leaves onto a hard surface, like the street or driveway, then suck them up with the vac, which breaks them down into an 8:1 ratio (the solid surface means less resistance for the leaves). Our list of complaints is short: The fabric bag, while tough, is fussy to open and snags leaf debris, and the hose can take some time to become flexible, especially in colder weather. But the 159cc engine starts on one pull and the chipper shoot chews up any branch in the 1.5-inch diameter range. It takes up some space in the garage, but the time we save each fall is worth it. — Sal Vaglica, Senior Editor
[$529; cubcadet.com]
For access to exclusive gear videos, celebrity interviews, and more, subscribe on YouTube!