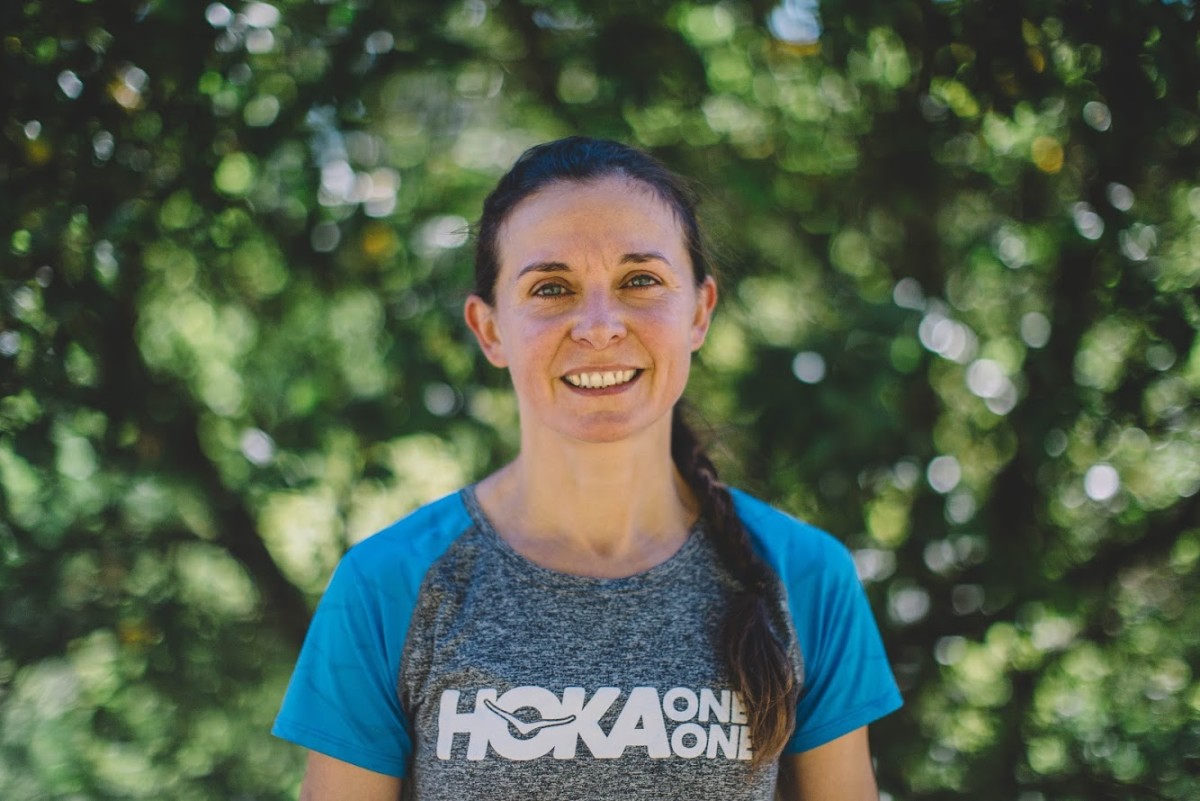 Olympic Trials, 9:15 am, April 3rd, 2004. Magda flies through mile 23 at a blistering 5:45 minute-per-mile pace, a speed most of us reserve for sprinting. She's within striking distance of 3rd place – and with it, the opportunity to represent the U.S. in Athens a few months later. Her dream is within seconds of coming true.
It's a dream she never thought possible as a kid growing up in Poland. Magda moved the States when she was 17 and didn't race until she was a senior in high school. She was hooked the first day. When she became a citizen in 2001 the possibility of racing in the Olympics started to become real. Despite running a 2:30 marathon in the 2004 trials, she fell short, finishing 5th. But Magda isn't one to give up easily. After four more arduous years of training she made the Olympic team in 2008, she finished 2nd in the trials and represented the US at the Olympics in Beijing.
In the decade since, Magda has evolved to an elite ultra runner, including podium finishes at many of the top 100-mile races around the world. Yet, describing Magda as just a runner is selling her short. She's a proud mom and the Vice President of Innovation, Research and Development at GU Energy – a job she's worked since 2000, including all her years competing for a place on the Olympic team. We went for a run in the Oakland hills to chat about her goals, training tips, and what it feels like to run for your country.
AC: Warm up question: What are your go-to snacks on a long run?
MB: It depends on the intensity. On very long runs I usually use my Roctane summit tea drink mix or sea salt chocolate Roctane gel. But if it's a lower key run then I'll usually have a GU Salted Chocolate Stroopwafel or two.
AC: You've been running competitively for a couple decades. Tell me about your path from track to marathons and beyond.
MB: I started running track in college, and continued to try to run fast on the track for a year or two after that, but had trouble staying healthy and was not progressing. It was also hard to find meaning in running on the track at that point, with no team to be a part of. I started running marathons a few years later, and it was a natural fit for me. I loved the training, and I was able to be really competitive. But after 10 years of that, it was time for a change, and that's what brought me to trails and ultras. Running and racing rails has been an incredible gift in my life.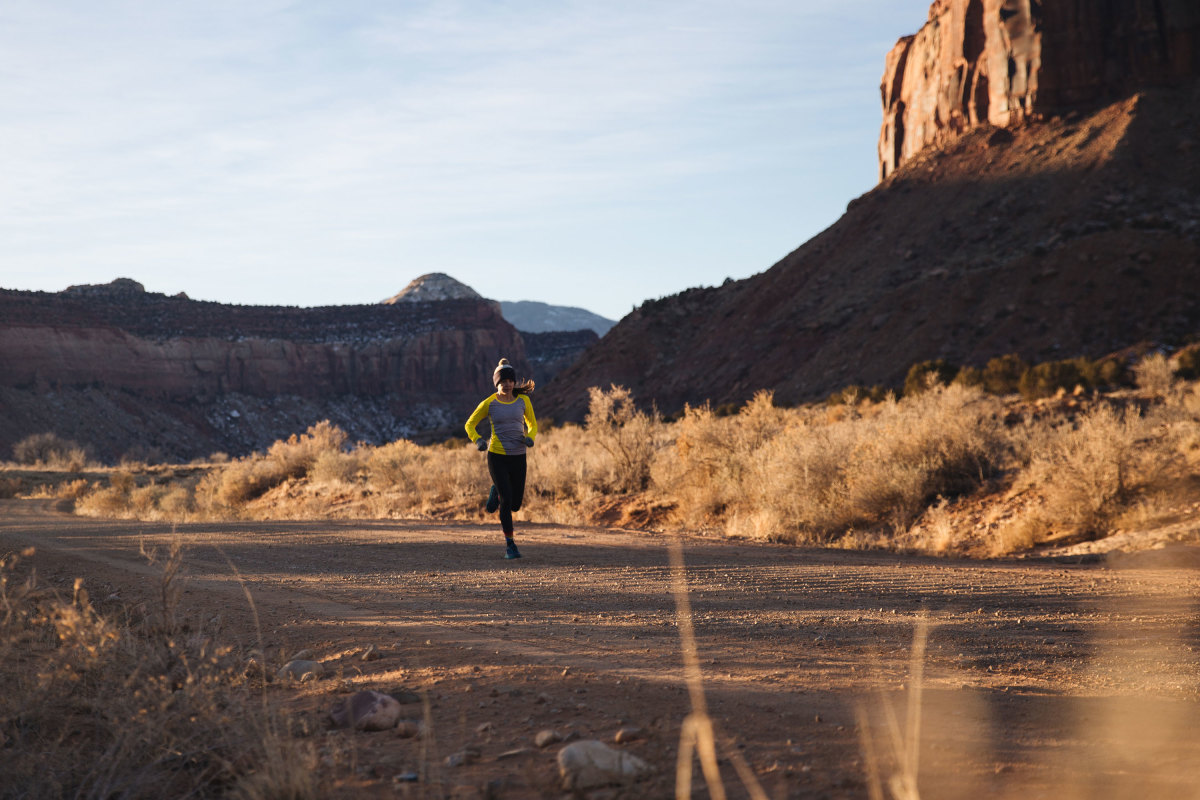 AC: What have been some of the biggest challenges along the way?
With as much training as I do, staying healthy is always a challenge. Supporting myself financially was hard in the early days, too, but once I started running well in the marathon, I was able to make a living from my running. Now, I have a full-time job, and I don't run as my sole source of income, but the challenge is now balancing training, full time job and family. I found out a long time ago that you don't FIND time, you MAKE time. I get up early, I use running to commute to work, I bring my family along on long weekend days and we all get to spend time together. I've learned to be creative.
AC: You received your citizenship on September 11th, 2001. Tell me about that day.
MB: It was surreal. I remember not being able to finish our actual swearing-in ceremony because they had to close down all the federal buildings. We had driven into San Francisco that morning, but weren't listening to the radio so we had no idea what was going on. Once we found out about the terrorist attacks, I didn't think much about myself at all. It wasn't until a few years later that I really was able to grasp the significance of those attacks happening to our country on the day that I officially became a citizen.
AC: Fast forward to a few weeks ago. You won the Marathon des Sables in Morocco, which some consider the hardest footrace in the world. What were the most important pieces of gear for the 6 day, 251km race across the Sahara Desert?
MB: Gear-wise, my shoes – HOKA Clifton – with some expertly-applied gaiters were the most important thing keeping me upright every day, and the next most important piece of gear was my pack, an UltrAspire Epic, which became a part of me. My nutrition plan was key at keeping me energized, hydrated and recovered. I had instant oats for breakfast with GU Recovery drink, Roctane Drink during each run, more GU Recovery Drink, lots of GU stroopwafels with nut butters and instant mash potatoes for dinner.
AC: Such an incredible accomplishment. What other goals do you have for this year?
MB: The first one was to do my best at MDS, which I'm so happy to have done. The biggest goal for me is UTMB at the end of the summer, but I'm also excited about running the Mont Blanc Marathon in June, especially because my family will come with me, and we'll all explore the UTMB course together. I get to introduce my son to the Alps and Mt. Blanc. I can't wait for that!
AC: Last year was an tough UTMB with terrible conditions – what's bringing you back?
MB: UTMB is such an amazing race. The course, the competition, and the energy all weekend is just unlike anything else in the world of ultra running. But a big part of what keeps bringing me back is that I haven't quite gotten it right yet, and I feel like I need to truly dedicate myself to connecting with that mountain in order to achieve my goal. It a big challenge because the preparing for this race in California is not an easy task, but that is why I love these challenges. The more opportunities I give myself to run those mountains, the more insight I get into what I need to do to prepare.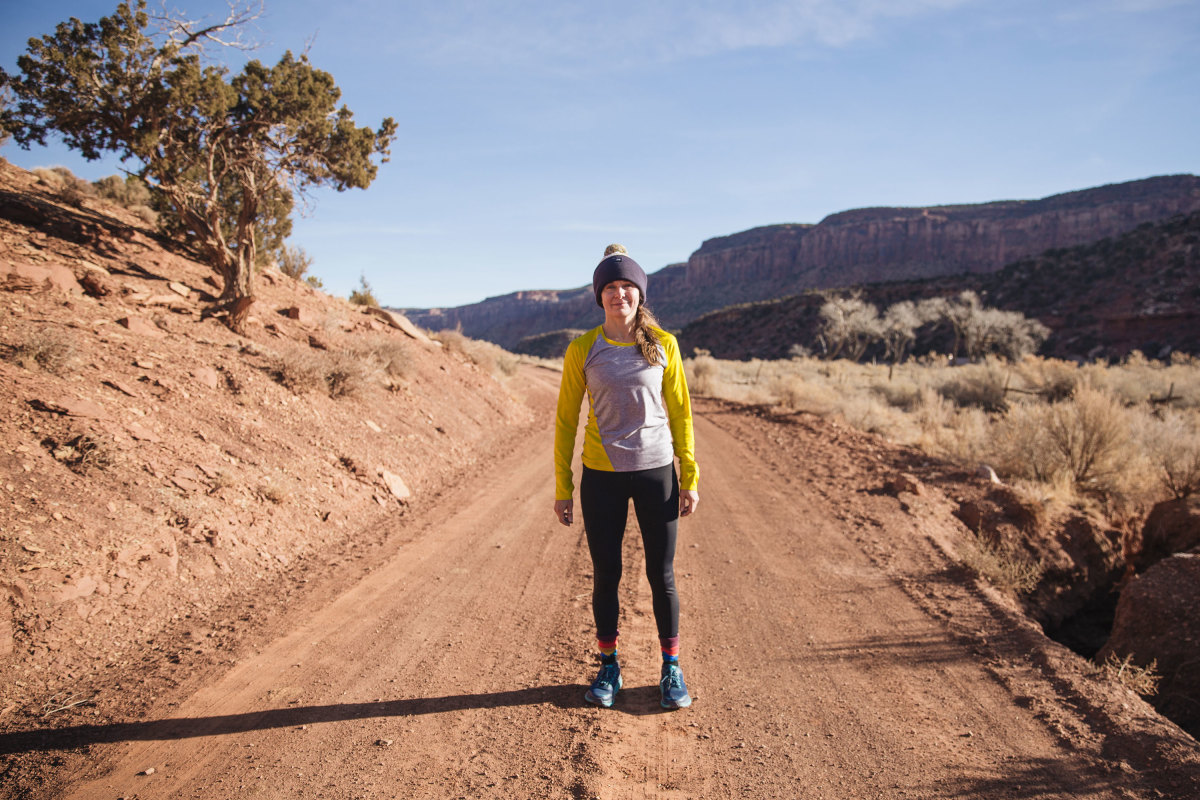 AC: Speaking of training the right way – can you share one piece of advice for training, nutrition, and mental strength?
MB: Of course. Consistency over a long period time is the most important thing for training, in my opinion. In order to do that, you need to stay healthy and motivated, and the key to those two aspects is going to be different person to person. Nutrition might be my favorite – I could go pretty deep into this one, but in terms of race day nutrition, keep it simple, but be flexible, too. I usually like to rely on Roctane drink and gels for all my key nutrients. Lastly, try to find your "Why". It will give you the reason to get out the door every day and train with purpose.  
AC: You're a mom, work a busy career, and train everyday….what's your secret to juggling all three?
MB: My secret is that there isn't really a secret. I have to get up very early or go to bed very late sometimes to accomplish everything I need to do in a day. I often have to make difficult choices about things I'm able to do on any given day or during a week. There are only so many hours in a day. I also have a great support team. My family fires up for some crazy adventures and my husband is an amazing partner and my biggest supporter. It's a team effort.
AC: You talk with so much energy about your son Owen. What's the best part about being a mom?
MB: There are so many parts that I love about being a mom, it's hard to pick just one. It just blows me away that I created this human being, and it's my job everyday to help mold him into a kind, strong, independent person. I love watching him grow and introducing him to new places. I love that he still hugs me, and kisses me goodnight every night. As a teenager, he has some struggles sometimes, but when I see him smiling and see him truly happy, his eyes just light up and it makes my heart glow.
AC: We've run a lot together and you always seem happy – where does that come from?
MB: Pushing myself beyond my comfort zone and getting to experience new places and new people is the biggest thing that motivates me. I seem happy when we run together because running is one of the best parts of my day. I love the freedom, the challenge, the beautiful places it takes me. Not just places like Chamonix, the Sahara, and New Zealand, but places like Mt. Tam and Point Reyes. Running is the best way to enjoy those places and sharing these places with friends is a bonus.
AC: It took me almost a year of knowing you before I learned you are an Olympian. That's crazy. It's clearly not important to you that people know you for this. What would you like people to know you for?
MB: I'm really proud of being an Olympian, it was a huge achievement for me. But you're right, it's not super important to me that everyone I meet knows about it. It's more important to me that people know me as a caring person and a hard worker. I think as long as someone can be those two things, life can be pretty good.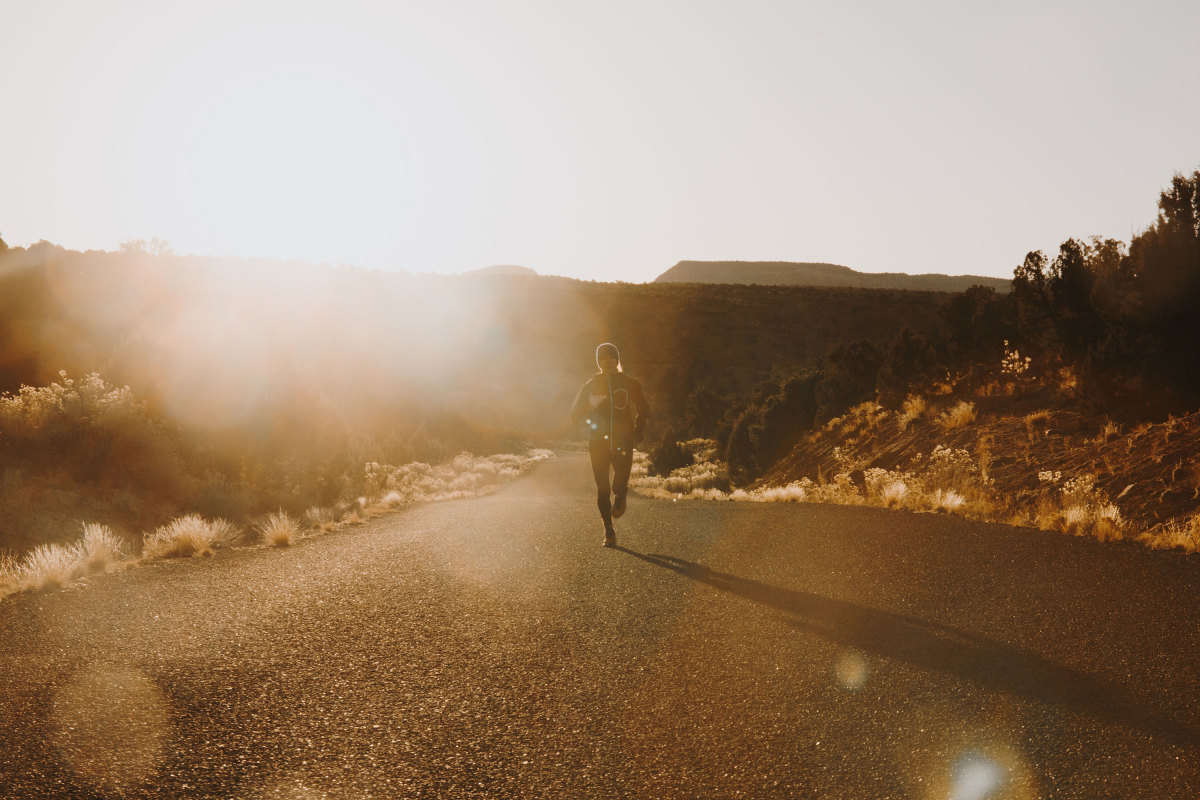 AC: What does it feel like to run for the U.S.?
MB: I love running for my country. It's an unbelievably proud feeling, seeing "USA" on your chest and know that you're representing so many people. But I think my favorite thing about running for the U.S. was when I was actually competing in a team event like World XC, Ekiden, or World Mountain Running Champs since that's something I don't get to experience very much.
AC: You're on a run and want to quit. It's raining and you feel terrible. What's going through your head?
MB: Over the last 25 years I've had plenty of runs in every conceivable weather condition. Freezing rain is the worst, but heat and humidity aren't much fun either. One thing I always try and remind myself of is that I'll always feel better after a run than I did before it. But when it gets really bad, I just put my head down and put one foot in front of the other and just focus on the act of running itself. Storms never last forever, tough people do.
AC: What does running mean to you? What has it taught you over the years?
MB: Running means the world to me. Everything and everyone in my life have come my way because of my running. I'm a better person when I run. I think better, I'm more positive, and my family tells me I'm much more fun to be around.  If my experience can teach one thing to other people, it's that good things can happen when you keep at it. I talk about perseverance a lot when I go and talk to kids, and that's a word that really sums up what it takes to reach your goals. No matter what your goals are, it's important to simply keep at it, stay healthy, and work hard.  It might take some time, but just like a 100 mile race, you'll get there eventually.
For access to exclusive gear videos, celebrity interviews, and more, subscribe on YouTube!