When the constricting garments known as compression clothing started to become popular in the last decade or so, they seemed like another one of those fitness fads doomed to irrelevance, like the ThighMaster or the Shake Weight.
And I'll be honest: I was skeptical at first. Wearing compression gear often felt, as Mitch Hedberg would say, like a really, really weak guy was hugging me to death.
But year after year, the studies rolled in, showing all the benefits of compression gear: shuttling more blood to your limbs, keeping muscles warm to ward off strains, reducing muscle recovery time after intense exercise, even preventing muscles from becoming painfully stiff and sore. So I started wearing compression tights on my bike rides to the gym—they keep my legs a little cozier when the temperature dips, and that pays off when I started going heavy on squats and deads.
Now I'm a convert—and without question, my favorite pieces of compression gear are socks. There's nothing like a tight-fitting sock: It squeezes in all the right places—compression on the arch is like a mini-massage while working out or running—while giving your toes and heel some breathing room and padding.
And when it comes to compression socks, it's hard to beat the brand CEP. A German sports apparel company popular with the ultra-endurance crowd, CEP makes some of the best compression clothing around. (Meb Keflezighi, the first American to win the Boston Marathon since 1983, swears by CEP socks for helping enhance his running and lower his times.) I'm no Meb, but I figured I'd go for a few test runs with two of CEP's latest entries into the compression sock market: the Recovery+ Merino Run Socks (shown below) and the Dynamic+Run Ultralight Short Socks (shown above). (And for the record, that's not me in the pictures.)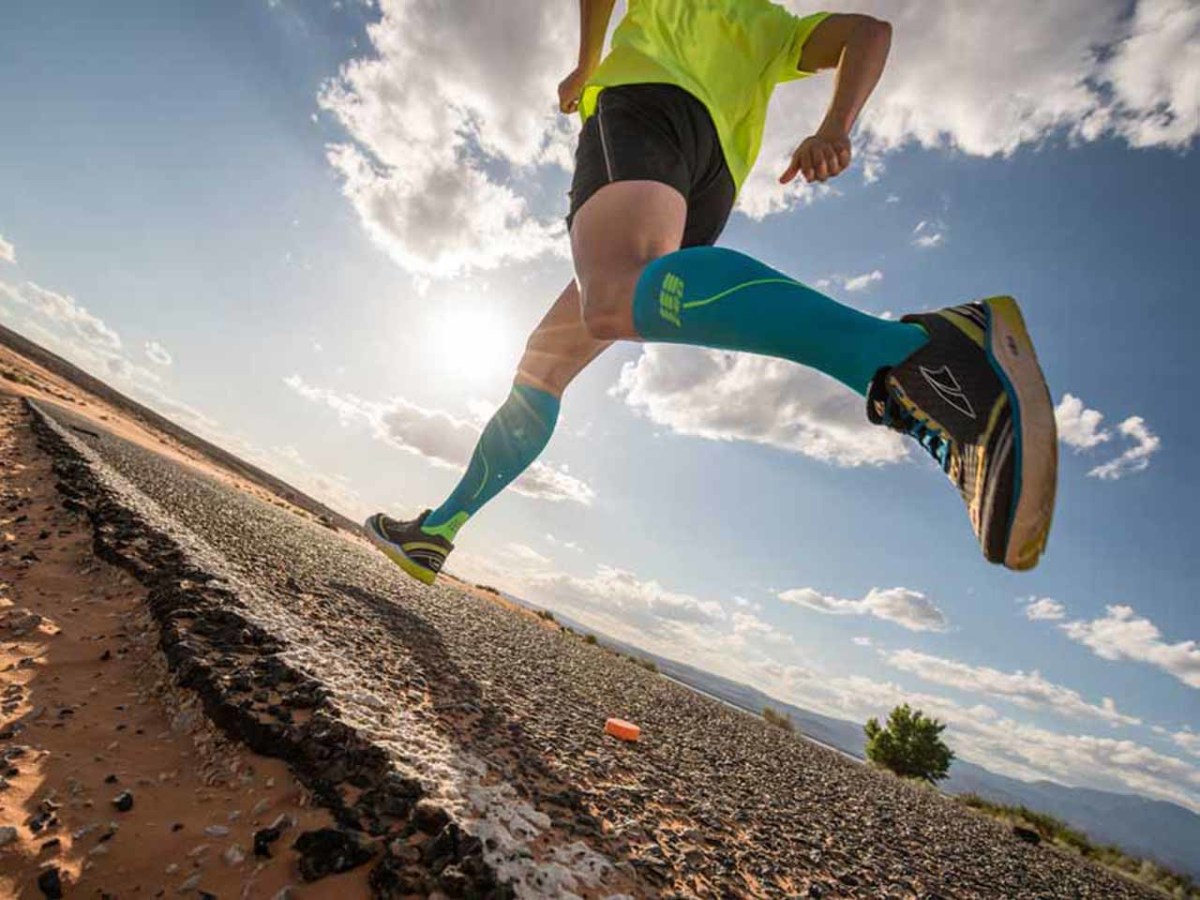 First off: CEP clearly put some thought into the design and material. Putting on compression gear can often be a pitched battle, but as long as you bunch them up in your hands before pulling them down past your toes, the socks are comfortably snug without being overly strangling. They both have a generously padded toe box with a lighter, airier midsection that compresses your arch snugly without drowning your skin in too much material. (I'll admit it: I have super sweaty feat, but even when pounding out a long trail run or spending 20 minutes doing an intense HIIT session on the elliptical, the Ultralight socks stayed dry to the touch and un-bunched at the end of the sessions.)
Though the Progressive+ socks are geared more toward running, I put some on when I took out my recently restored '80s racing bike out for a quick 10-mile road ride when the temp dropped below 40. The fit is similar to the Short Socks, with a comforting tightness, a light amount of material around the arches and ankle, and 17% merino wool to wick away sweat and keep my calves warm. Worn with a pair of wool leggings, they were cozy enough to keep most of the chill away when I was pumping up my tires. When I got a healthy sweat rolling, they were light and sweat wicking enough to allow my lower legs and feet to cool off without getting clammy or sweat-soaked—a boon for when I stopped at the new beer garden for a quick brew outside before heading home.
After the body-hugging embrace of CEP's tight socks, I decided to try some new pairs of Feetures! socks that include a targeted compression in the arch area—you get that skin-tight closeness without the intense squeeze.
My favorites were the Elite Max Cushion No Show Tab, which are shorty socks that top out a bit over the top of a regular sneaker's heel and tongue with a little extra material at the front and back that sticks out to prevent chafing. They're kind of like a dialed-down version of the CEP Ultralight Short Socks, with less tightness but with a bit more padding around the heel and toes that is a welcome addition when pounding out some last-minute cardio on the treadmill.
The other pair I tried, the Elite Merino+ Ultra Light Quarter, boast the company's patented Sock-Lock Technology that gives you a bit more compression than the shorties. (Plus, they're a little lighter and aren't quite as padded.) The addition of Merino+ wool fibers quickly wick sweat away, and because I was wearing a light knit textile-topped shoe from Nike's Flyknit series, my notorious swamp feet stayed nice and ventilated through a marathon session on the Concept2 rower. I won't say they kept particularly dry, but they were definitely in the hardly-damp realm. Again, the compression was subtle on these Feetures! socks, and makes for a good option when you don't want to mess with full compression socks. Both pairs also had the company's Perfect Toe construction at the tips, which eliminates those often-annoying and rubbing toe seams.
Compression apparel has gone beyond the trend now, with high-quality gear like CEP's socks coming out and high-performance compression features have worked their way down into consumer products tailored more toward the weekend warriors, like the socks from Feetures. The more sock options we have available—whether they hug your feet tight or just give them a warm embrace—will keep my sweaty dogs silent and satisfied.
CEP Dynamic+ Run Ultralight Short Socks ($22.50, cepcompression.com)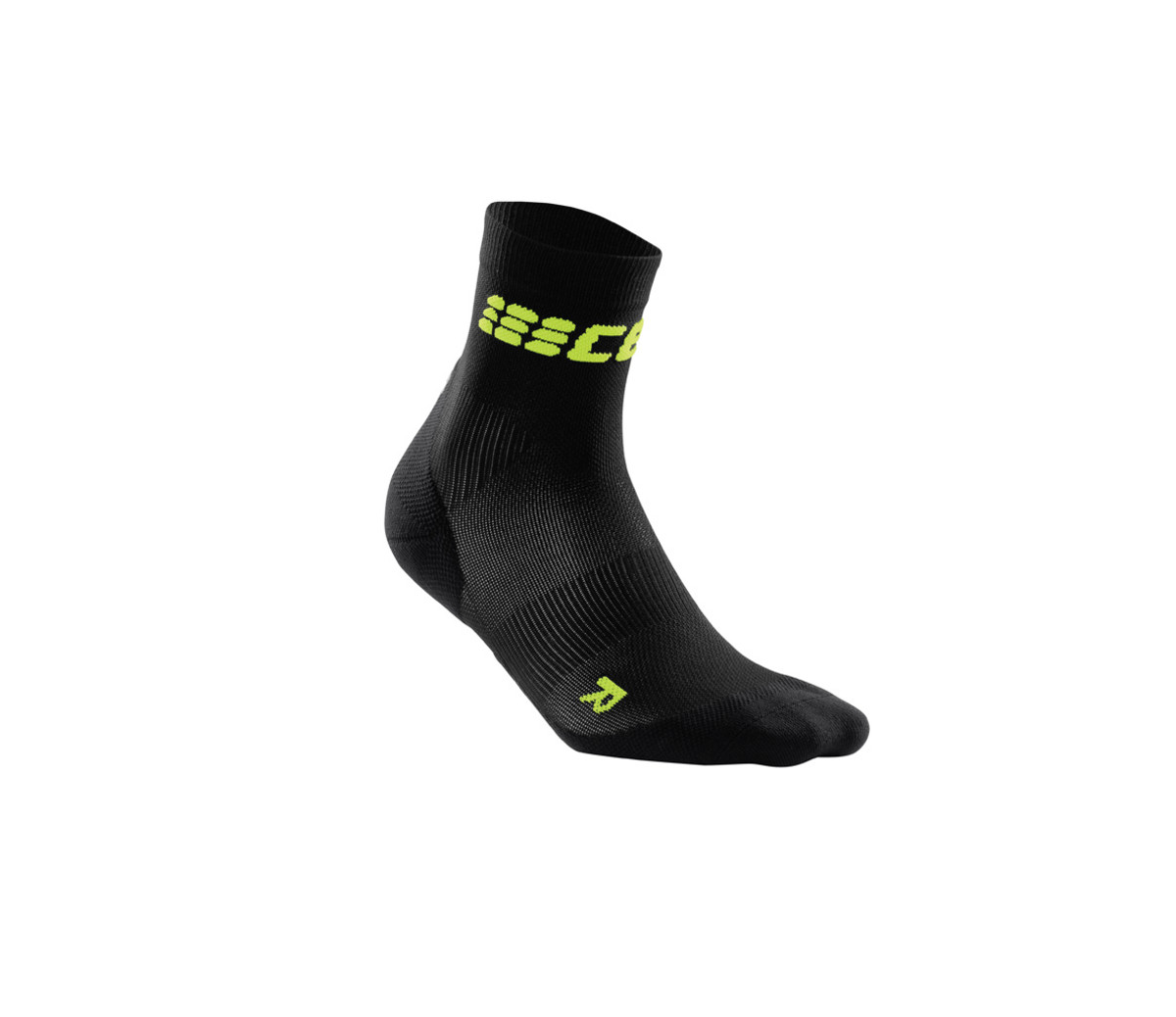 CEP Recovery+ Merino Socks ($60, cepcompression.com)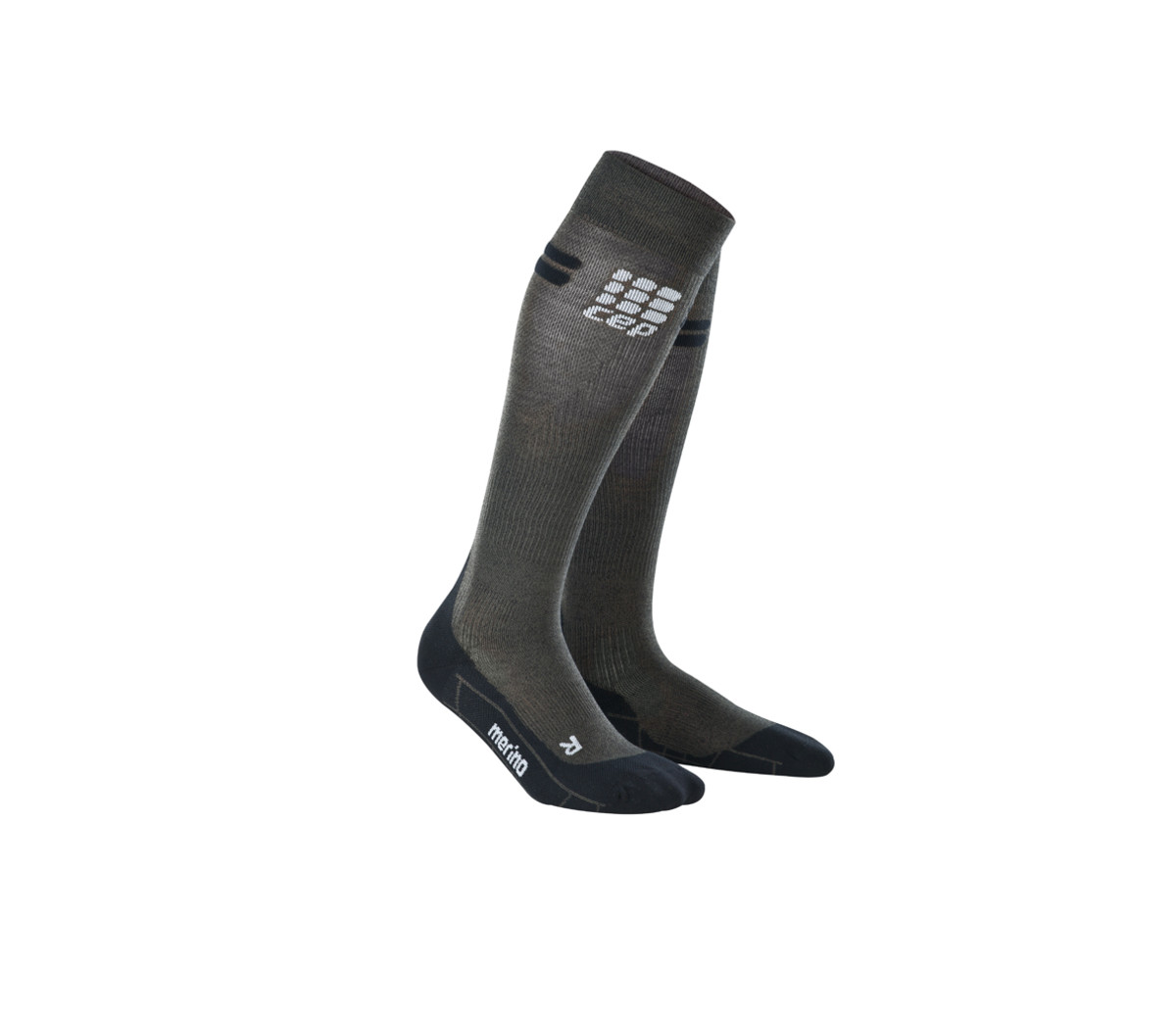 Feetures! Elite Max Cushion No Show Tab ($15.99, feeturesrunning.com)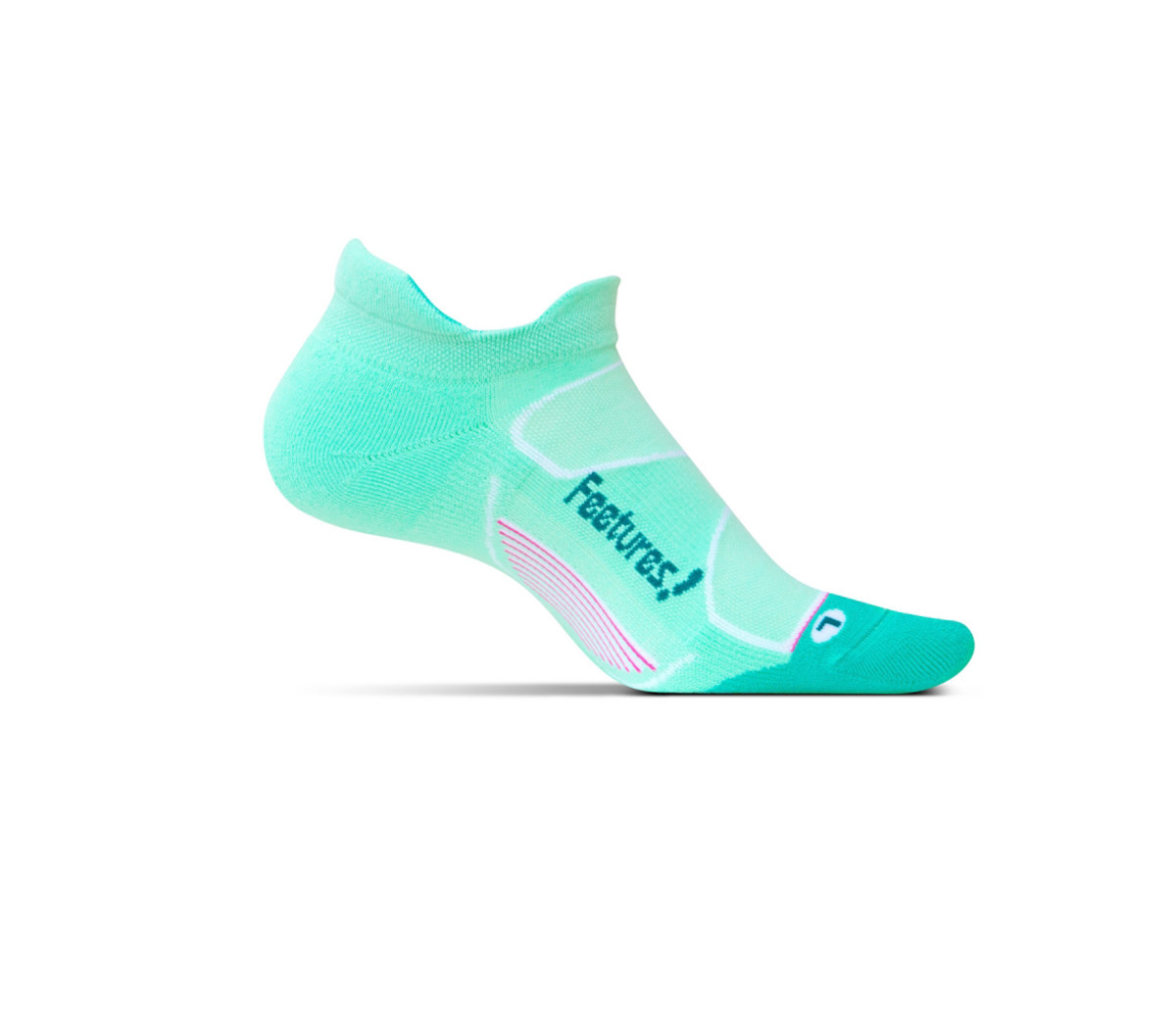 Feetures! Elite Merino+ Ultra Light Quarter ($15.99, feeturesrunning.com)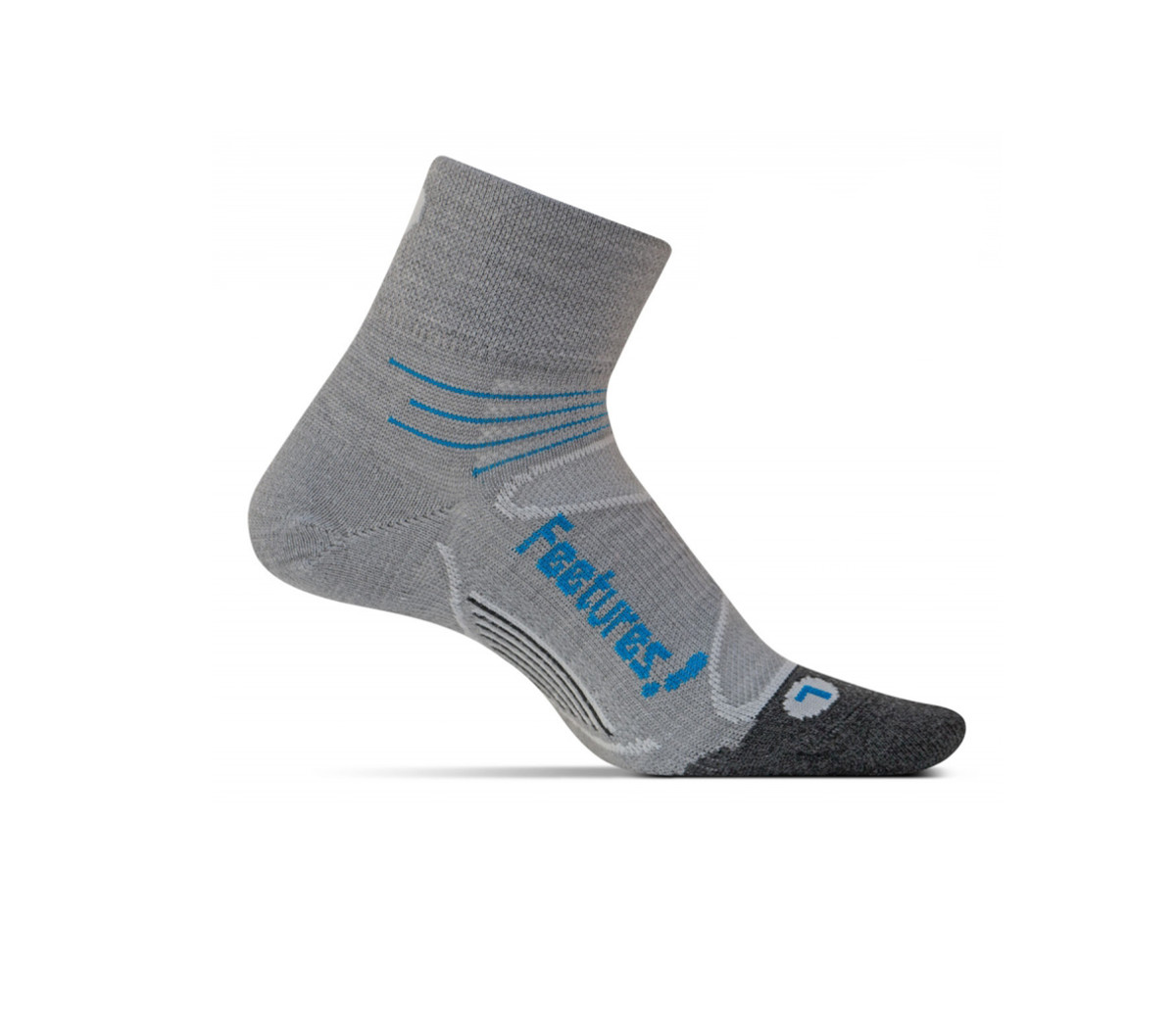 For access to exclusive gear videos, celebrity interviews, and more, subscribe on YouTube!