There's no doubt about it: A good backpack is really hard to find.
I've spent hundreds of dollars on a multitude of backpacks in the last two years after my beloved, ancient Patagonia finally died and went to the company's up-cycling heaven. I lugged that pack thousands of miles—through dingy airports, on the floors of filthy NYC taxi cabs, into the woods for a multitude of day hikes, relegated to hauling my sweaty gym gear. It had all the small pockets I needed for pens and pencils, chargers and cords, the requisite padded laptop slot, with enough space for clothes and other bulky gear.
You'd think these would all be basic features for a modern, do-it-all pack. But to be honest, a lot of the existing offerings just didn't do it for me. Some were too fussy, with an overabundance of nooks and crannies. Others seemed like they'd fall apart after a few months of hard living. Still others were just… ugly.
But then I found the Everyday Backpack from Peak Design. Since the company's first Kickstarter-funded project (a clip designed to secure a camera to any belt or strap), Peak Design has branched out into everything from camera covers and straps to messenger bags and totes. The Everyday Backpack, the latest in their Everyday line of bags, showcases the firm's signature attention to detail and design.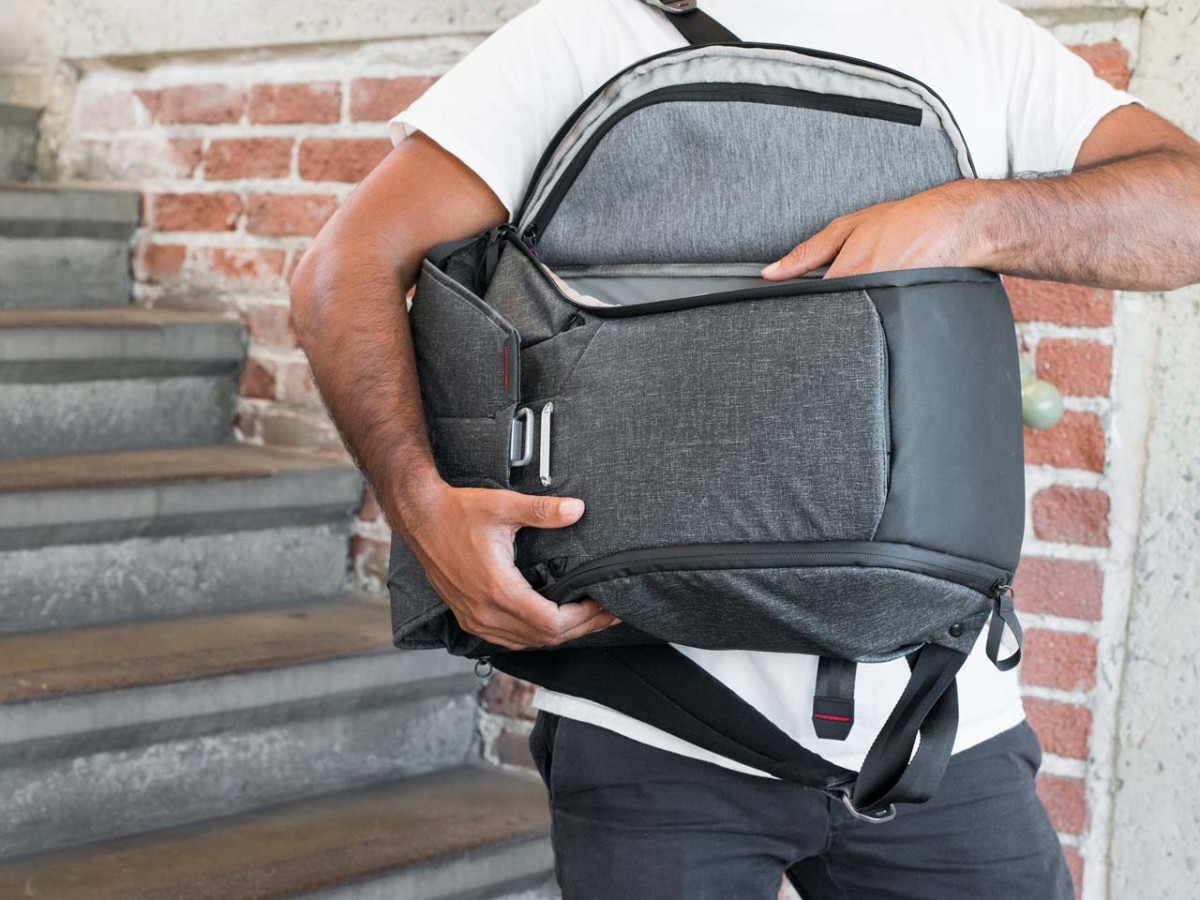 This thing is kind of a work of art, and I almost didn't want to get it dirty or subject it to the rough-and-tumble of holiday travel, off-trail excursions, or duty as a receptacle for my sweaty gym duds. But over the course of my own travels—taking it on a fall albacore tuna fly-fishing trip, gearing up for quick day hikes in parks near my house, stuffing it with gym gear, and hauling it around airports and multiple cities over the holidays—I realized it can stand up to some serious punishment. The outer is made from weatherproof 500D Kodra shell with high-density padding sandwiched inside to protect delicate electronics, while the inner spaces feature a soft cotton twill lining that feels luxe. Even the attachment points for the shoulder straps are made of anodized knobs that smoothly pivot for an almost 180-degree movement.
The backpack is available in two sizes (20L and 30L) and two colors (ash and charcoal), and it packs a formidable array of features. A patented closing system for the top opening, called MagLatch, hinges and magnetically catches on staggered hooks to adjust to whatever you stuff in the wide open internal space. For the ultra-organizers among you, the inner sanctum also features configurable FlexFold dividers that Velcro in wherever you'd like to create a shelf-like system. More of a slob? Just remove the dividers if you want the main space wide open.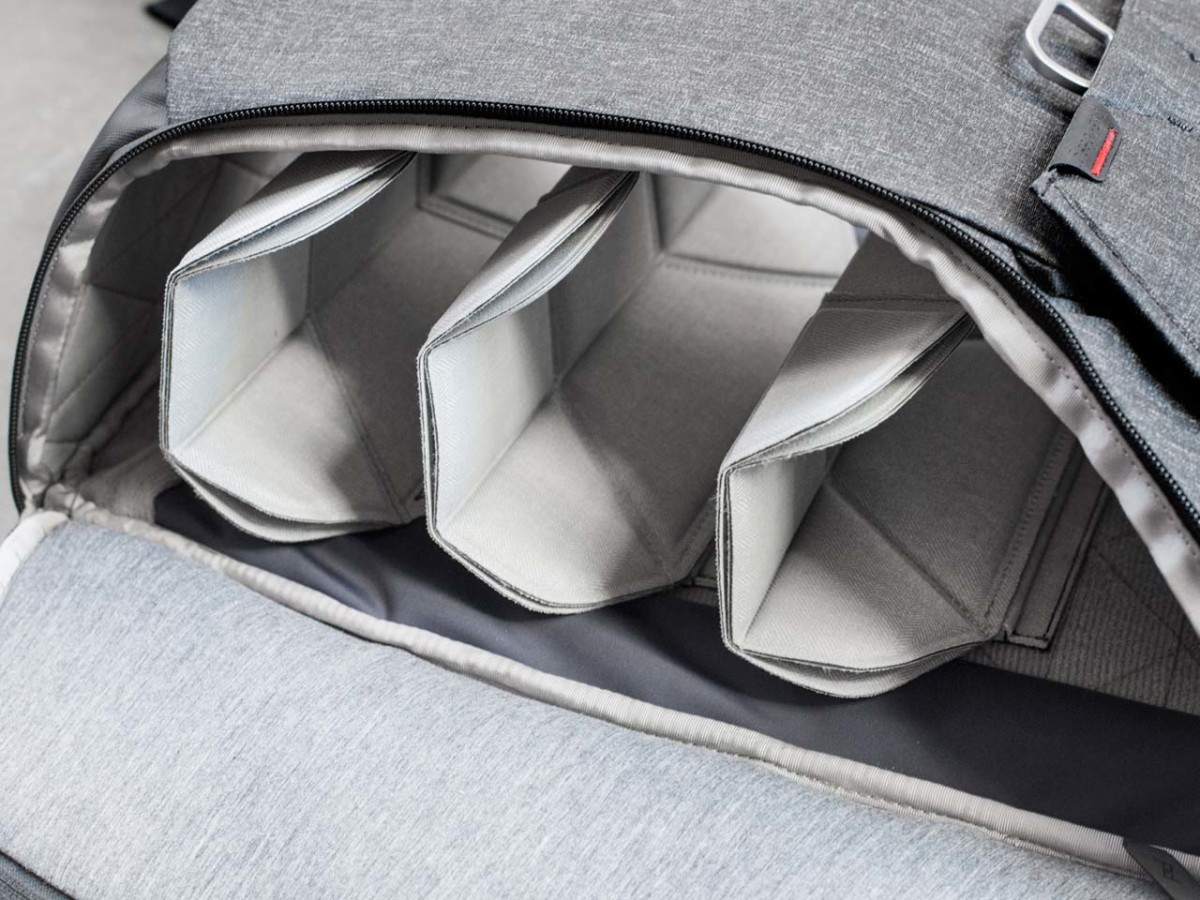 You can also access the big internal cavity through the sides, which open flat with weatherproof zippers and hide internal accessory pockets to keep all of your small bits and bobs together. The outside of the side panels features expandable pockets for water bottles or other, ahem, liquid containers, and those hide straps with anodized aluminum hooks for external carry. Another set of straps with hooks is also tucked under the bottom front for even more carrying capacity. I know because I loaded the 20L up with one 12-pack of Sierra Nevada and a sixer of High Life, and then was able to roll up my fleece and attach it to the outside. Everything stayed in place on my 5-mile bike ride home, no problem, and the bag rode comfortably and stayed close to my body through twists and turns in traffic.
One note: If you're a bigger dude—over 6'0", say—be sure to get the 30L. I'm 6'3" and 225 pounds, and the 20L ended up being a little small for me and didn't sit that well on my back or shoulders. The larger version was much more comfortable and settled better on my longer torso. Plus, they both fit under the space under a plane seat, so no need to worry about having to check a bigger backpack.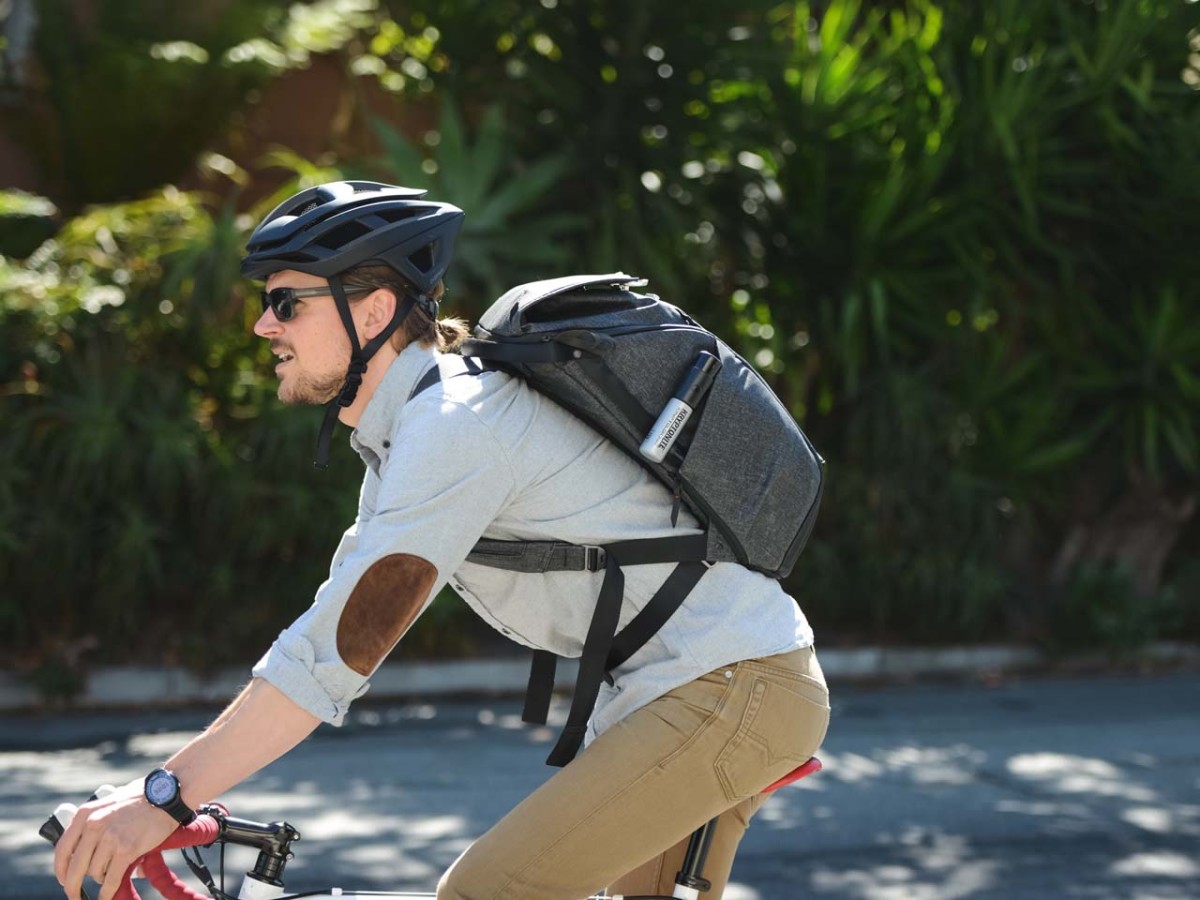 There are a few drawbacks, though. For one, the price: At $260 for the smaller model and $290 for the large, this is hardly an "everyday" purchase for budget-conscious backpack seekers. The other—and this is more of a personal preference—was the slick style, which sometimes seemed a bit too futuristic or minimalistic. It almost looks like something you'd see on teens in a dystopian movie, not gear you'd haul into the woods or other outdoor spaces.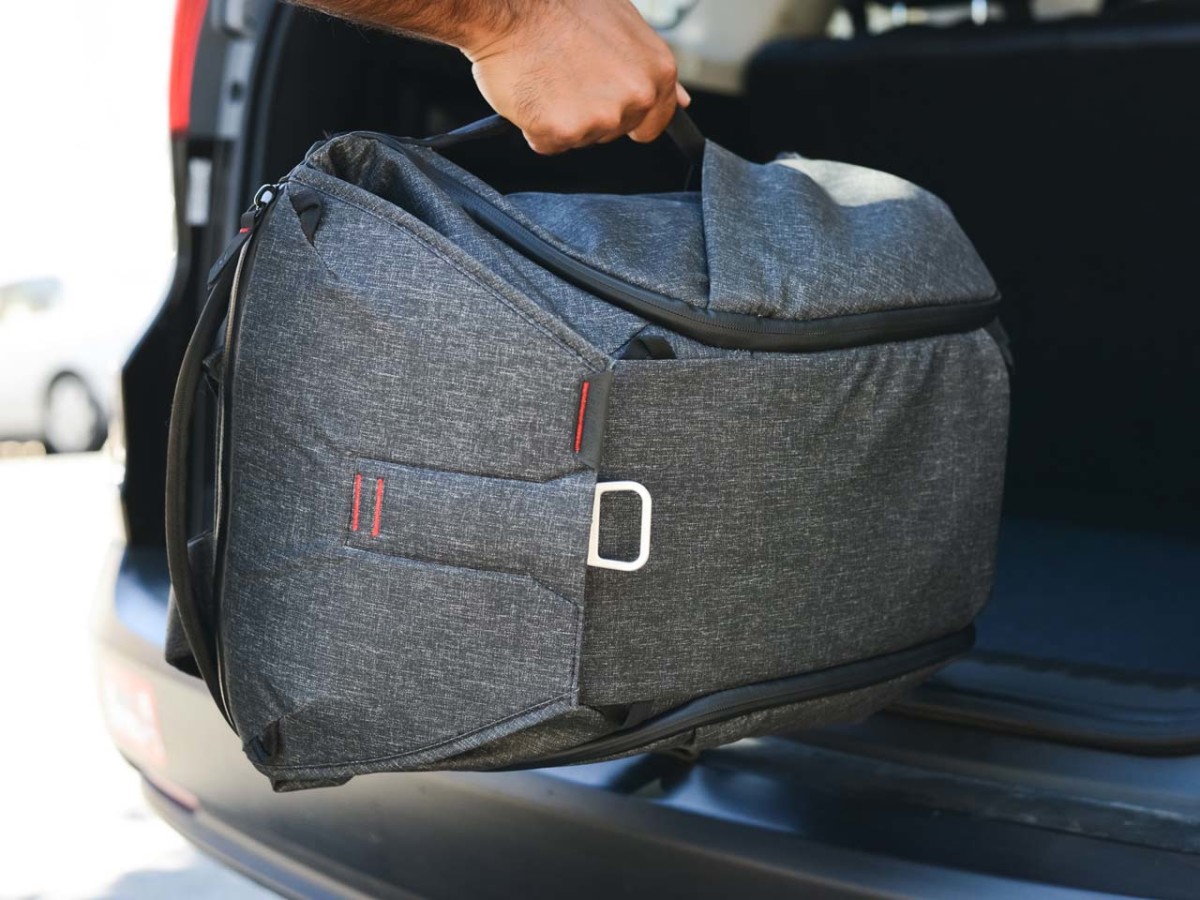 BOTTOM LINE: The Everyday Backpack is a great work of design and engineering. From my experience, it's worth the price and severe style for a backpack loaded with cool features and made with great care. It may just be the last backpack I'll ever need.
Peak Design Everyday Backpack (20L, $259.95; 30L, $289.95, peakdesign.com)
For access to exclusive gear videos, celebrity interviews, and more, subscribe on YouTube!