For those adventurers that want to explore the elements, stay warm and keep connected, the Rumple Puffe- may be for you.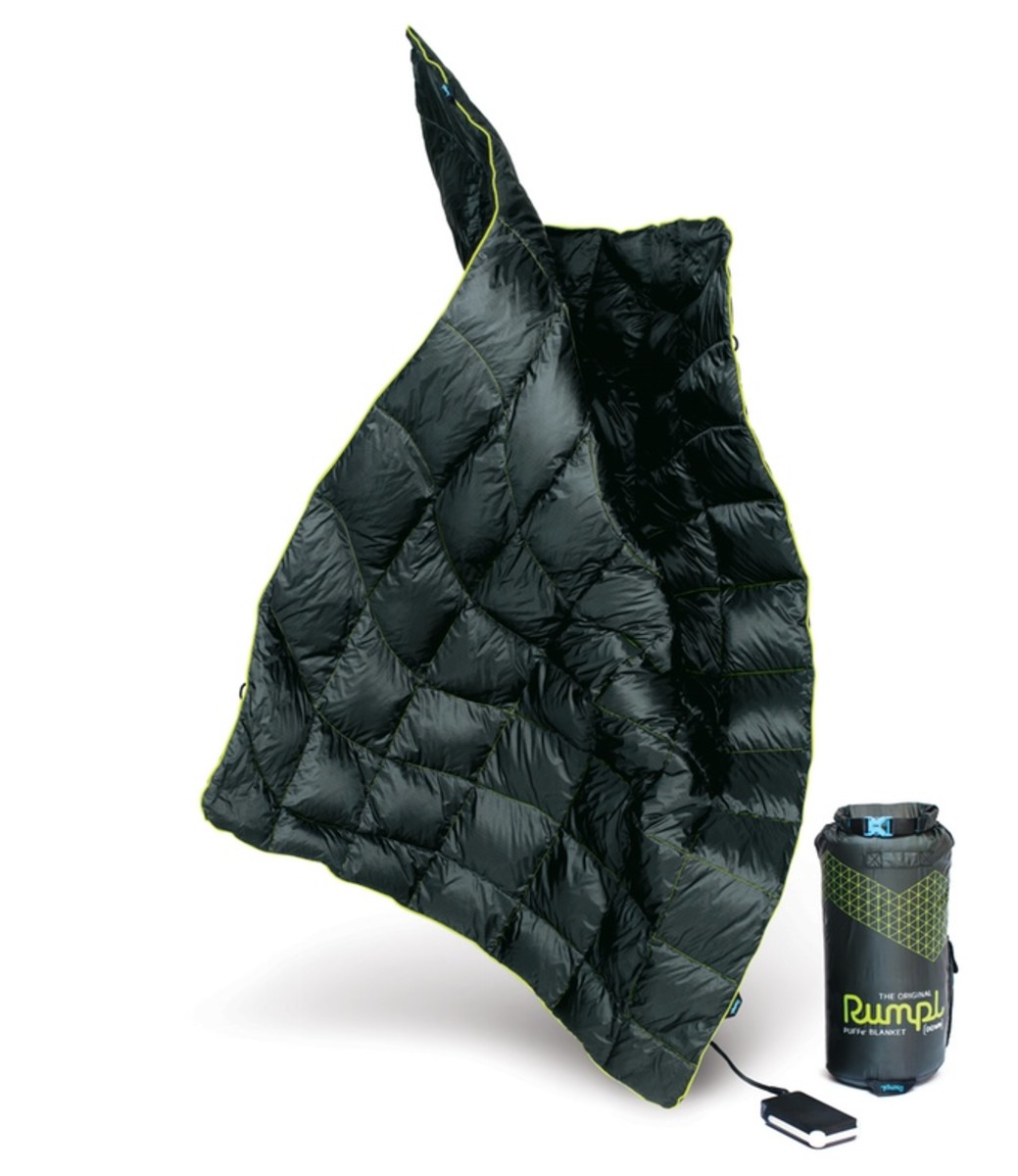 From the folks at Rumpl, Ravean and Power Practical, the Puffe- is a brand new type of blanket. It's made for the modern adventurer.
The Kickstarter campaign for the blanket already has over $150,000 pledged, which certainly speaks to the potential of the project.
Rumpl co-founder Wylie Robinson says of their new blanket, "The Puffe- was created because we were inspired by concepts we saw on Kickstarter. Both Ravean and Power Practical launched incredible products that we felt would excel when paired with our blankets.
"Ravean's heating technology is best-in-class, and Power Practical has made tremendous advances in battery technology. We wouldn't make a heated blanket if it resembled past iterations and we believe the Puffe- to be multitudes better than predecessors.
"The combination of materials, heating technology and mobile charging capability make the Puffe- the first heated blanket fit for the 21st Century."
Technical aspects of the blanket include its ability to warm up in seconds, its durability, its internal power source and it's built in flashlight.
The blanket features a Ravean carbon heating system, which warms in seconds and has a range of three different heating levels.
The Power Practical battery pack can be charged in 90 minutes and charge mobile devices up to four times per charge.
The blanket is available in two versions, and two colorways: the first version is a synthetic fill blanket, and the second is made from natural down fill. Both versions are available in moss green and charcoal grey.
Both blankets can be packed down into a stuff sack for easy packing.
The most interesting aspect of the blanket may be that it's the first-ever product formed by three companies that started on Kickstarter: Rumpl, Ravean and Power Practical.
Rumpl has become well-known for their soft, durable soft goods, which include blankets, sleeping bags and more. Ravean started out making heated jackets, stylish and warm enough to take from the office to the outdoors.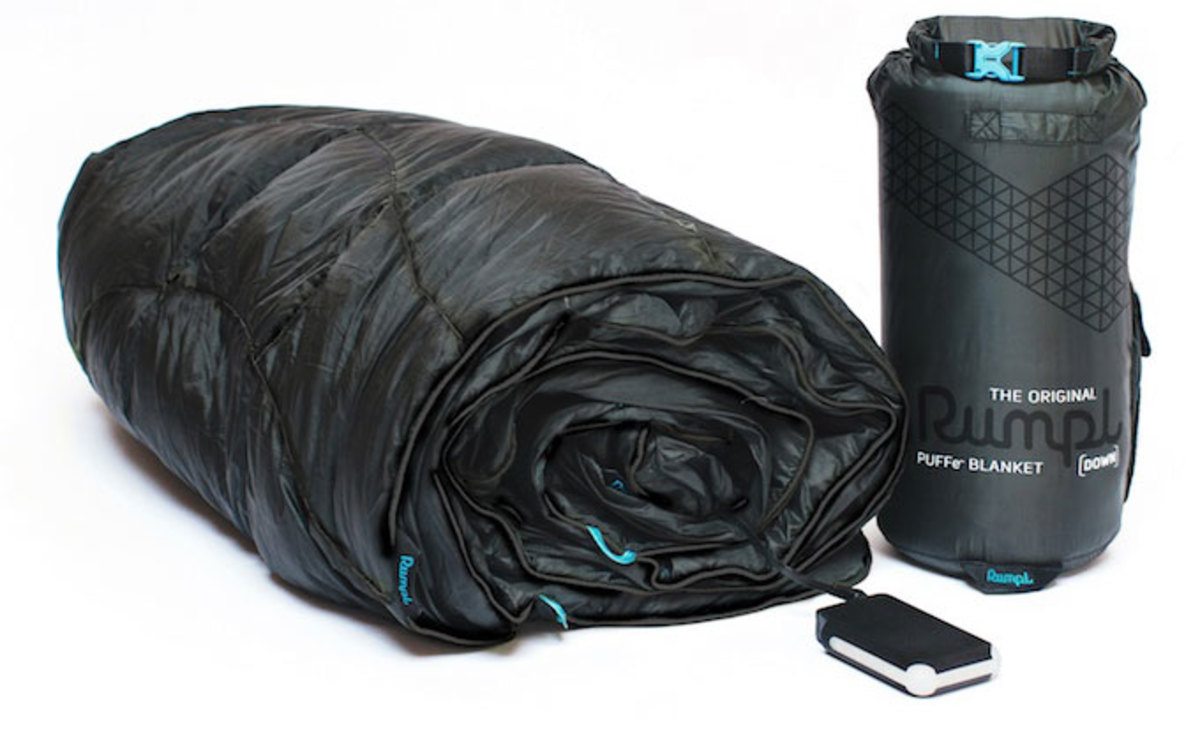 Power Practical focuses on portable power sources, perfect for getting outdoors. In the Puffe- blanket, the unique goal of each company is featured in a new way.
More from GrindTV
Tiny-home 'hotel' a cheap way to stay and play near Boulder
Bruce Springsteen helped by fellow bikers when motorcycle breaks down
Injured BMX pro Scotty Cranmer talks for first time since accident
For access to exclusive gear videos, celebrity interviews, and more, subscribe on YouTube!