Our newest trainer talks like Scarlett Johansson, and she lives inside our brains.
Okay, fine: "Trainer" is a bit of a stretch because Vi is actually an artificial intelligence. More specifically, Vi is the world's first AI personal trainer, Vi is stored on a set of headphones, and Vi provides contextual, real-time athletic training with a side helping of motivation, jokes, and customizable training plans.
Vi was created by LifeBEAM, the aerospace tech powerhouse that started to make wearable tech for brands like Samsung and Under Armour. If you've seen Her, in which Johansson lends her voice to an AI computer system, this might all sound a bit familiar. (And while we couldn't help but notice the similarities in the timbre, Johansson did not lend her voice to Vi. It just sounds like her.)
And as we soon found out, Vi has the potential to seriously reshape the world of fitness apps, if not personal trainers—the human kind, that is.
Vi by LifeBEAM: First impressions
At first glance, Vi is basically a pair of earbuds with an attached collar. It's "sweat-proof," flexible, and built with magnetic tips to keep your earbuds in place when they're not in your ears. We were a little skeptical of the around-the-neck collar design—though lightweight and ergonomic, we figured it would bounce and become uncomfortable mid-run—but to our surprise, it stayed put. (No bashing of collar bones.) The earbuds have a snug fit, too; we didn't have to adjust once.
Vi's earbuds house aerospace-grade heart rate sensors. The buds monitor your temperature and heart rate, environmental data like weather, location, and altitude, and training progress markers like workout frequency, running cadence, and speed. These earbuds pack embedded Harman Kardon speakers, which sound crisp, clear, and up to par with a good pair of Bluetooth earbuds.
LifeBEAM designed the wireless headphones to be worn more or less all day (its battery life is about seven to eight hours), so you can play music, answer calls, and make Vi an active part of everyday life. Admittedly, seven to eight hours isn't exactly "every waking hour," but it can be with a quick zap from the charging case.
"It seems like the big leap ahead with this device is better integration of motion- and physiology-sensing technology," says Kim B. Blair, Ph.D, the founding director of MIT's Sports Innovation Program. (The former explains speed, distance, and cadence, while the latter measures heart rate variability.) "Moving the sensors to the ear gives you more valuable readings [in comparison to] wrist-bound devices, which experience a lot of motion and little vascularity." ("It's hard to get anything better than a chest strap—that's the gold standard," he adds.)
Vi also does a good job syncing with the rest of your digital life. You can pair Vi with your Spotify account, or have Vi recommend songs that match your pace. You can also select Google Music, or play any music you have on your phone. Vi also connects with Apple HealthKit, Google Fit, Fitbit, Strava, and practically any other device you use for exercise.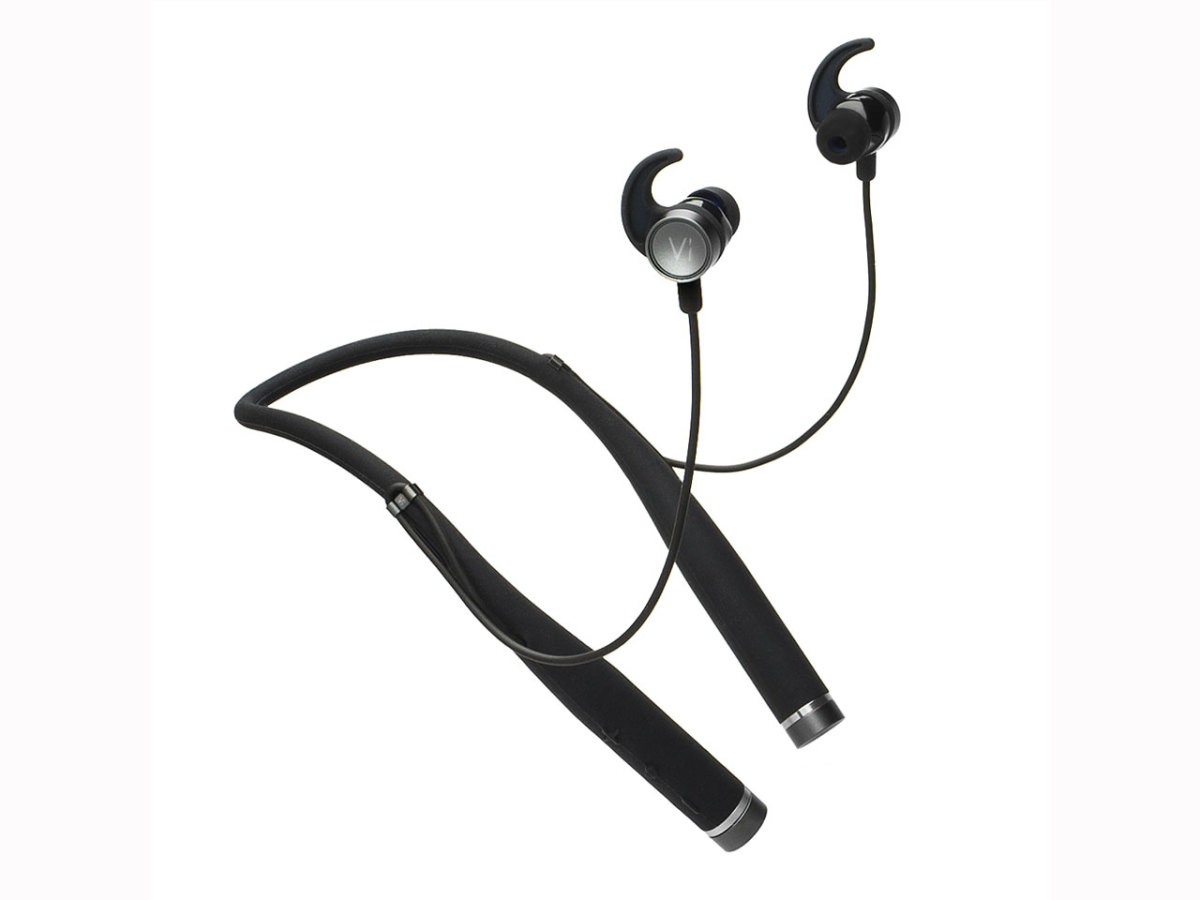 Startup: What Vi can do
The most common complaint with trackers is that while they produce valuable information, most people don't know how to take that information and meld it into a training plan—or they simply don't know what half the metrics even mean. That's where Vi shines.
Once you turn on Vi and set up the app, Vi asks you to select your goal from a predetermined list of usual fitness fare: lose weight, run faster, run farther. After about two hours of "running" with you, she'll figure out your quirks and patterns, and start creating a tailor-made plan for you.
Vi has a few particularly useful tricks. The AI can determine how many steps you take per minute—aka running cadence—and explain how, if you have a slower cadence than average, you'll take longer strides, which can, in turn, increase injury risk in your knees. From there, Vi asks if you want her help adjusting your stride. Say "yes" (there's a built-in microphone), and she'll play a beat through the earbuds to help you sync your pace with a quicker cadence. Same goes for heart rate: If your morning resting heart rate is significantly higher than usual and you're feeling bogged down and lethargic during workouts—Vi will ask you how you're feeling during runs—she can help detect signs of overtraining.
Best of all, Vi keeps a constant log of your progress and actual activity. If you had a 5K training run slated on Sunday, but you skipped it or couldn't fit it in for whatever reason, Vi will "recognize" it and alter your training plan so you can actually stay accountable and up-to-date.
Going for a test run
When we were ready to start our run, Vi prompted an optional two-minute warmup, then asked us to set out on a normal pace. She—and yes, it is a little weird how quickly we started thinking of her as a "she" instead of "a bunch of code"—instructs you to go for runs (with a mileage of your choosing) where you can maintain a steady pace for the first couple of workouts so she can learn everything she can about you.
LifeBEAM likes to compare Vi to Amazon's Alexa—and we totally get the correlation. Once you get past the initial awkwardness of passing strangers while randomly saying things like "no," and "five," out loud, problem-solving with Vi starts to feel pretty normal. Vi also notes how many miles you've gone, acknowledges you're good (or bad) at keeping a consistent pace, and explains what your biometrics mean in that very moment.
Vi also has a cheerful motivational habit. If your heart rate and run cadence are fairly regular midway through a run, she'll chirp something like, "You look good. Keep it up." If you're dogging it, she might say, "You look a little tired. Do you want to slow down?"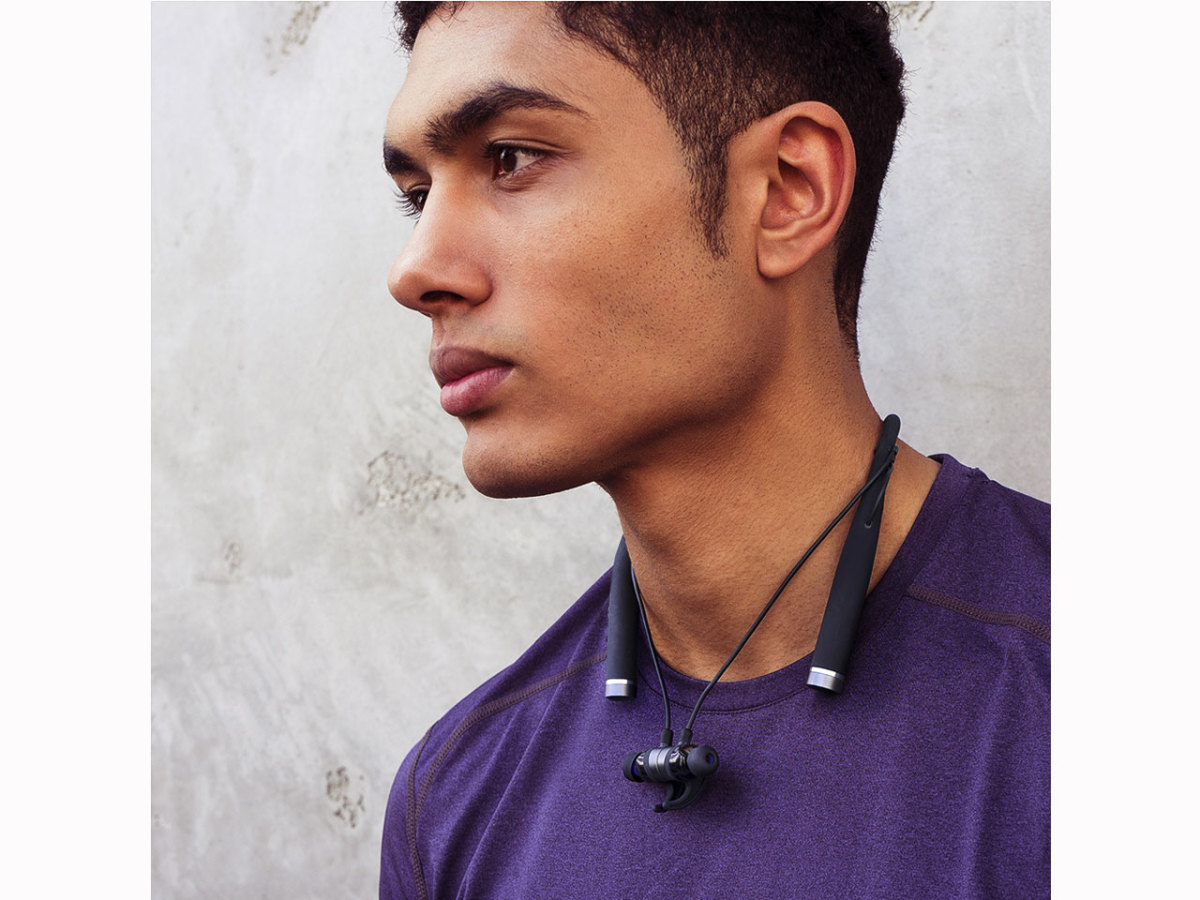 What Vi means for (human) personal trainers
So she sounds like ScarJo and analyzes your stride to the millisecond. Does this mean farewell to your coach? Probably not.
"I don't think anything can totally take the place of a personal trainer," says Blair. But "the artificial intelligence engine they have behind it—the idea you're getting very focused workouts and highly personalized, adaptive instructions—are both things I haven't seen elsewhere yet."
If anything, Blair says, Vi can enhance your work with a personal trainer. "Coaches can adapt to platforms like this, which can help them get their clients to a higher level of improvement as well," he says. "Unless you're a professional athlete who has access to coaches every practice, Vi is something to fill in that gap. You might be able to nail a certain cadence during a track workout and get to where you need to be, but five minutes on your own two days later, you fall back to your own rhythm. Having this kind of feedback away from a coach is incredibly useful."
Vi is also a valuable barometer for recovery—especially because a lot of athletes tend to ignore that worn-out feeling, Blair says. "A person has to be really in tune with their body to know when they're supposed to back off for a day," he adds.
And at just $249, Vi sits at a reasonable price point for the average consumer—considering you've got a wireless Bluetooth headset, tracker, personal trainer, and running buddy that'll never complain about the weather.
Vi is available Monday, April 17 at getvi.com. Shipping begins mid-April.
For access to exclusive gear videos, celebrity interviews, and more, subscribe on YouTube!