When LeBron James puts his name on a pair of shoes, all the kids on the block notice.
But when LeBron puts on a revolutionary new piece of recovery equipment, all the pros take note—and then they start wearing that revolutionary new recovery equipment, too.
That's the success story behind HyperIce, the innovative brand of "ice compression" sleeves designed by Anthony Katz. 
Troy Polamalu was an early investor in HyperIce. Blake Griffin uses it. So do Lindsey Vonn and Hope Solo. All-galaxy NFL defensive back Patrick Peterson just signed on. But HyperIce's network of athletes is much larger than that. LeBron James, Dwyane Wade, and Carmelo Anthony use it too, and for one good reason: It works damn well.
Here's an inside look at the science and design that makes HyperIce—and the company's new Vyper foam roller—the game-changing tech of the year.
Ice Compression Technology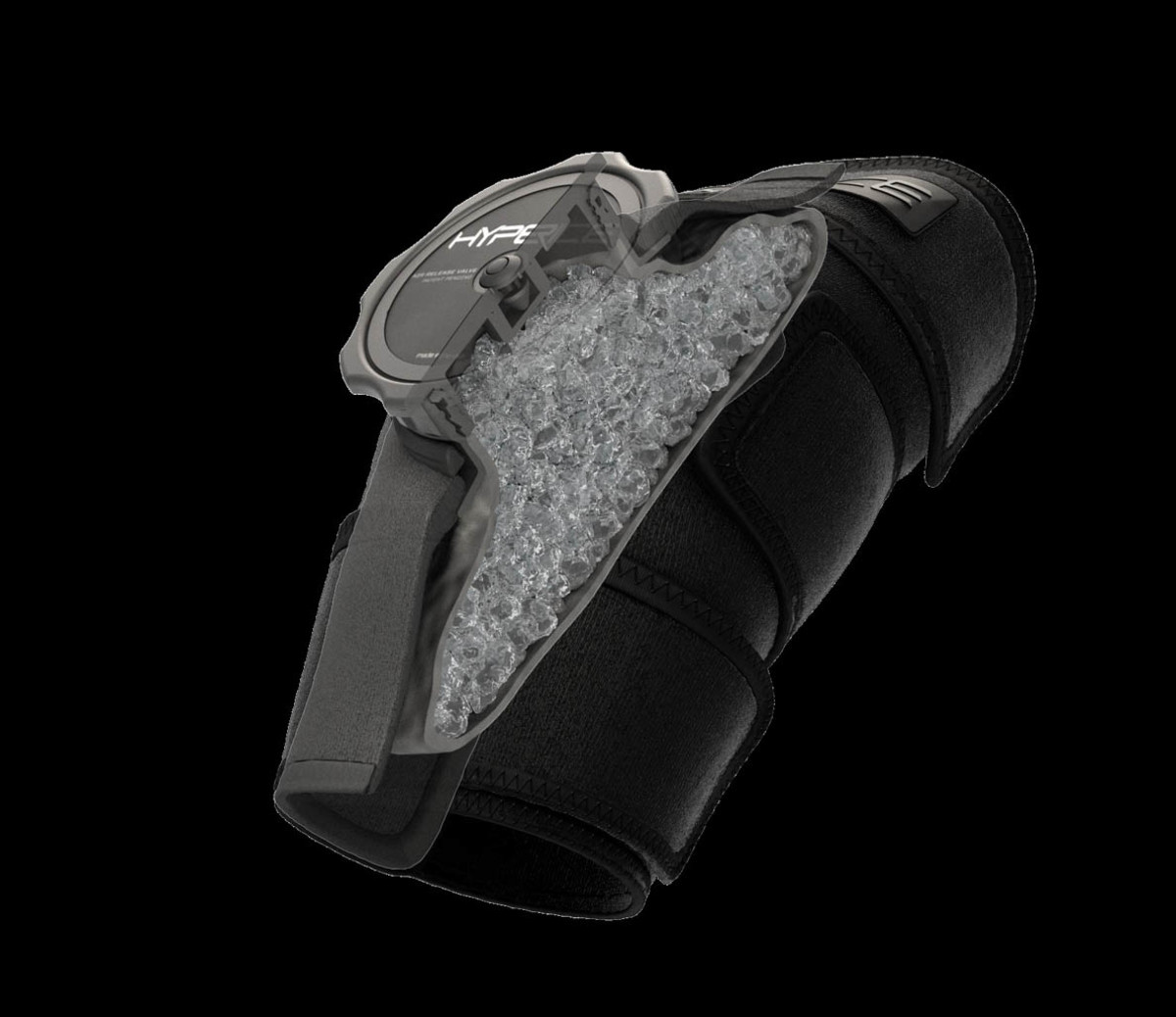 Before HyperIce, trainers were forced to pile ice into a loose plastic bag, clumsily wrap it to an athlete's aching body, and then try to remove excess air by puncturing the bag. Endgame: A wet, uncomfortable mess.
Katz's bright idea? Fit the ice pack (HyperIce calls it the Ice Cell) within the compression sleeve. The compression keeps the ice close to the athlete's body and pushes the excess air to the surface so it can be released with an elegant valve (called Air Release Technology).
The end result: Compact cold and compression—the company calls it an "ice cast"—all in a svelte sleeve that looks like something Batman would wear.
"The combination of both ice and compression is the ideal solution for treating wear and tear on athletes' bodies, which over time can reduce all stiffness and swelling associated with arthritis," Mike Clark, DPT, an expert in human movement and a company partner, writes on HyperIce's blog.  Sleeves are available for your back, knee, or shoulder.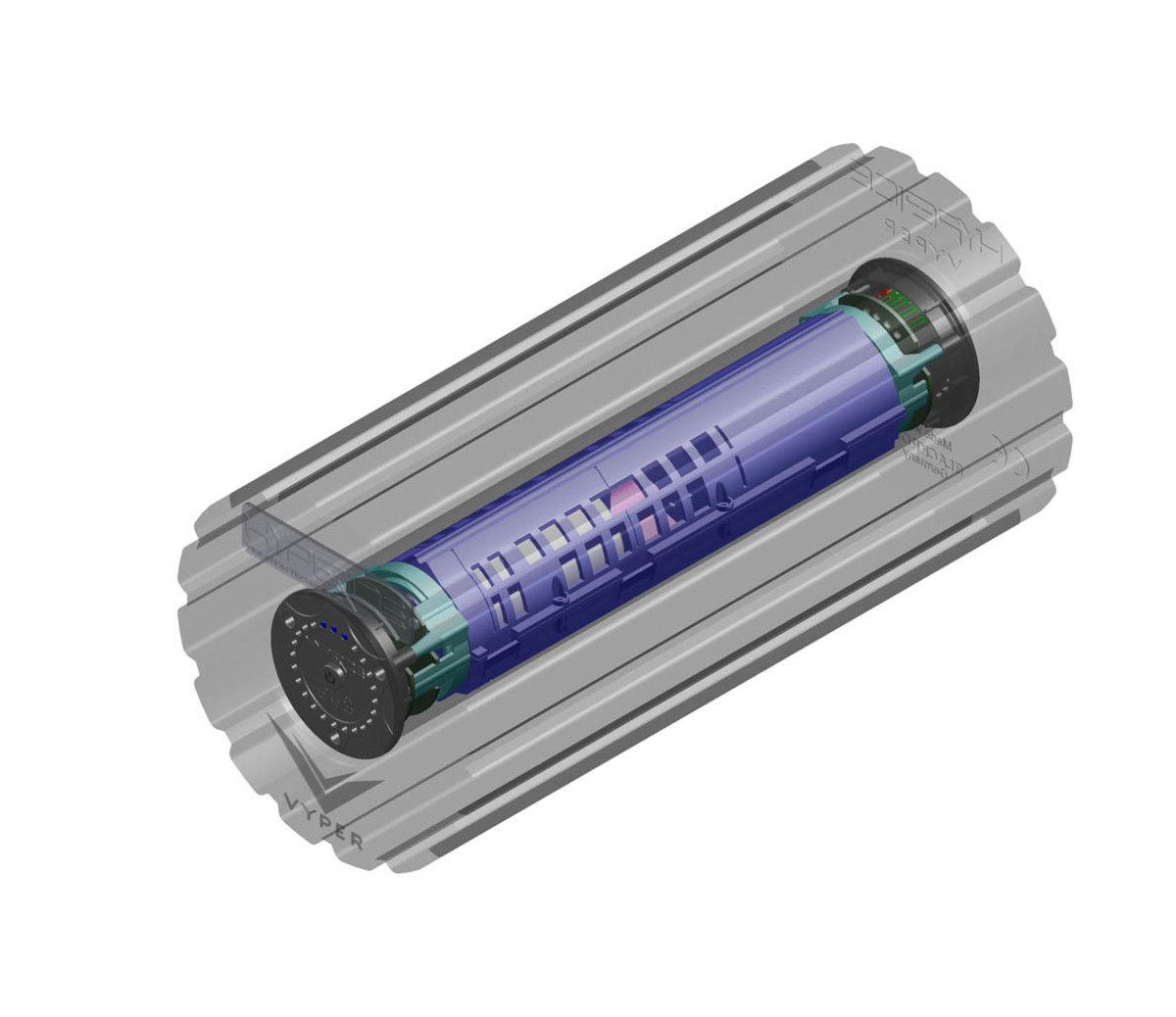 VYPER: The Game-Changing Muscle-Roller
Katz's next revolutionary idea was reinventing the humble foam roller. After watching an athlete use a foam roller on a vibrating platform, he developed the Vyper, which is effectively a high-grade foam roller with a battery-powered motor inside that can vibrate at three different speeds.
That vibration effectively helps camouflage any muscular pain from the pressure of the foam roller, Clark writes in another blog post. Consequently, the Vyper "helps the muscle recover quicker and improves restoration of the loss of range of motion, which naturally occurs with intense activity."
Skeptical about vibration training? A 2011 study found that vibration treatment effectively reduced delayed-onset muscle soreness after weightlifting, and another study found vibration also reduced soreness after downhill runs. A 2014 review of these studies even suggested vibration "improves muscular strength, power development, kinesthetic awareness, decreased muscle sore, increased range of motion, and increased blood flow under the skin."
For access to exclusive gear videos, celebrity interviews, and more, subscribe on YouTube!