Branded Content
Seiko Prospex U.S. Special Editions: A Trio of Gifts for Watch Lovers
This article was produced in partnership with Seiko
Sometimes the perfect holiday gift comes to you in a flash. Other times, you rack your brain and come up empty handed. Good news if there's a watch lover on your list this year: Seiko has a stunning piece you can add to their collection…well, technically three stunning pieces. Inspired by underwater cave exploration, the SPB349, SPB351, and SPB353 are iterations of the Seiko "Shogun," a nickname coined by collectors when Seiko first launched the unique titanium case design in 2008.
The Seiko name enjoys weighty cache and credibility that even the most haute collectors admire. Primus inter pares is its tough-as-nails Prospex line, which comprises timepieces built to handle intense conditions and environments. That's why fans love them, enthusiasts of nearly every stripe respect them, and the reason a "Turtle," "Samurai," or "Captain Willard" can comfortably inhabit the same collection with other notable luxury watches.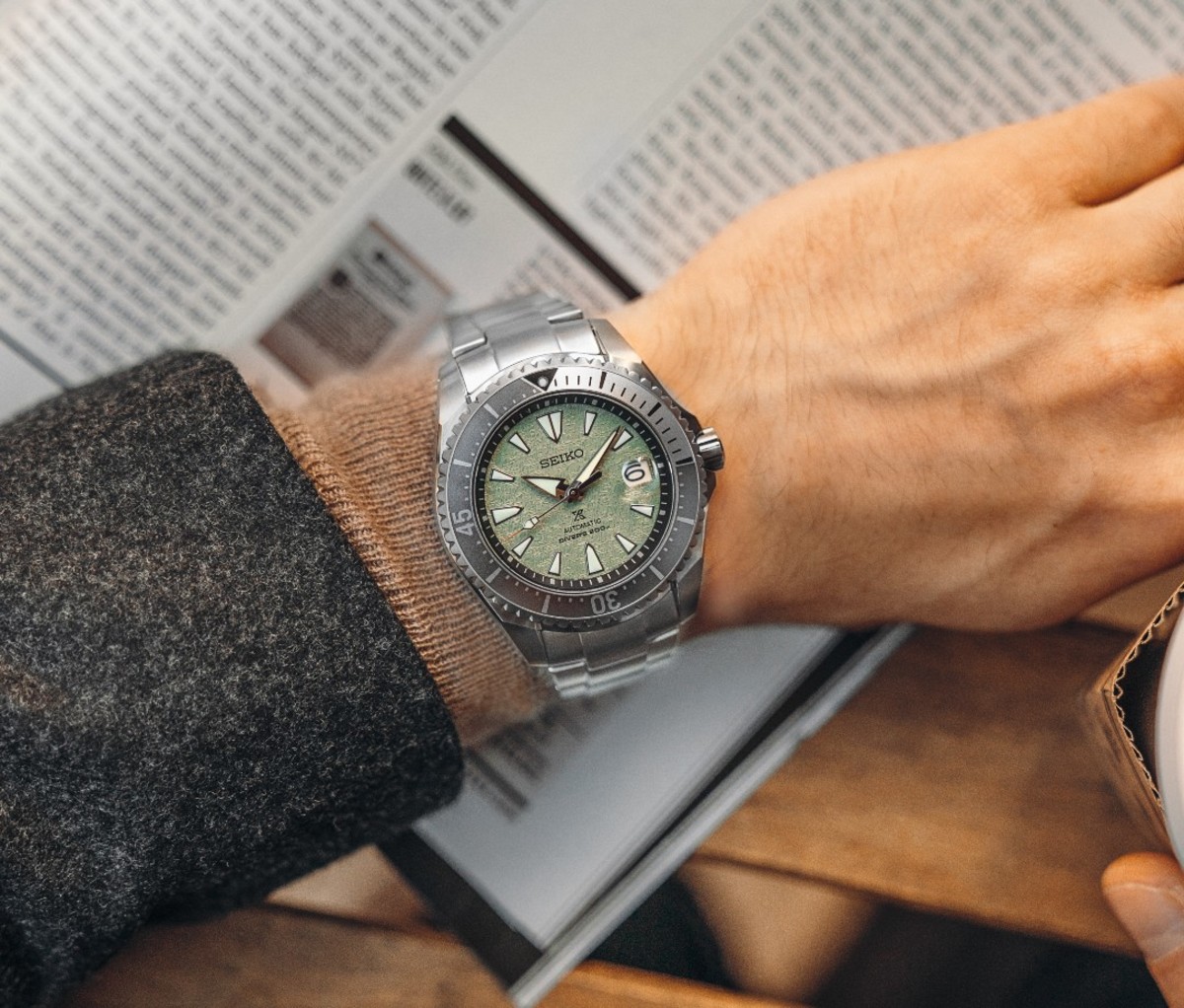 The New U.S. Special Editions in this "Shogun" design occupy the upper echelon of the Prospex collection. They're stylish divers with a substantial case design, fit for a boss while remaining quite lightweight and comfortable as well. At a diameter of 43.5mm, the U.S. Special Editions are substantial watches, but look good on a variety of wrist sizes. All three come wrapped in full titanium cases and bracelets, which minimize the pieces' weight while adding both durability and resistance against corrosion. The metal is also treated with a proprietary scratch-resistant coating to keep the watches looking new longer…though we'd argue scratches build character.
The solid link bracelets use a tri-fold push button release clasps with secure locks to keep them fixed to the wrist. The bracelets also sport wetsuit extenders in case the lucky recipient is a SCUBA addict or surfer who enjoys braving chillier waters.
Of course they're dive watches, so screw-down crowns and case-backs help deliver 200 meters of water resistance, while the gray and silver, uni-directional, rotating bezels allow for timing oxygen levels as a back up to dive equipment.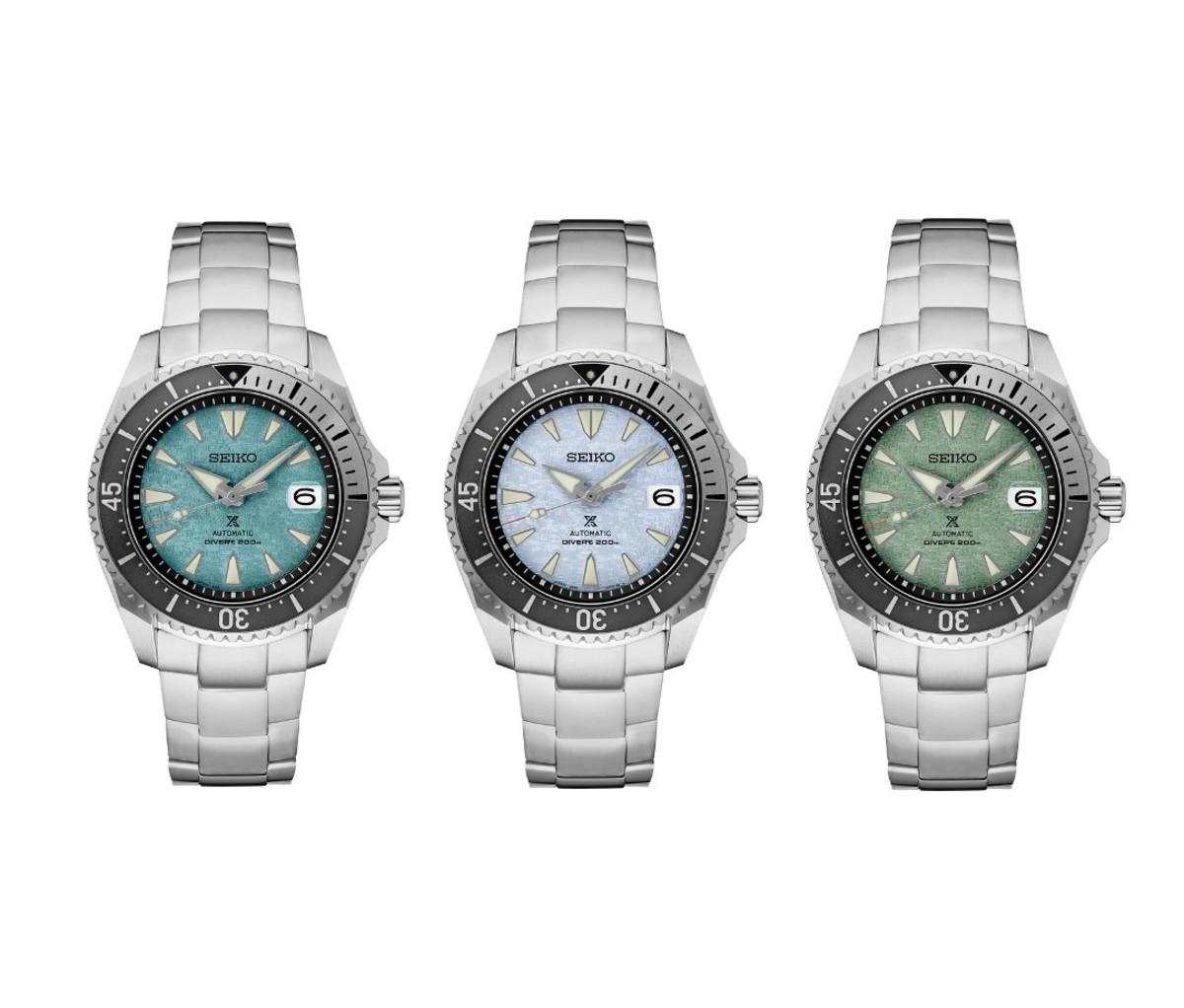 The trio of special editions are all powered by Seiko's in-house 24-jewel caliber 6R35 automatic movement, which features a quick-set date and hacking, as well as the ability to hand wind the automatic movement. The reliable and hearty caliber beats at a frequency of 21,600 vibrations per hour and gives the wearer an impressive power reserve of 70 hours.
But the real "jewels" are the breathtaking dials. Seiko has brought a level of finishing and texturing that gives these pieces high-end gravitas. The SPB349 has a pale-green dial, SPB351 features a light blue-gray face, and the SPB353's is more of an aquamarine. The colors were all inspired by the changing tones of mineral and stone deposits on cave walls as divers shine lights on them. The shades and complex texture give these tool watches flourishes of unpretentious elegance without diminishing their purpose.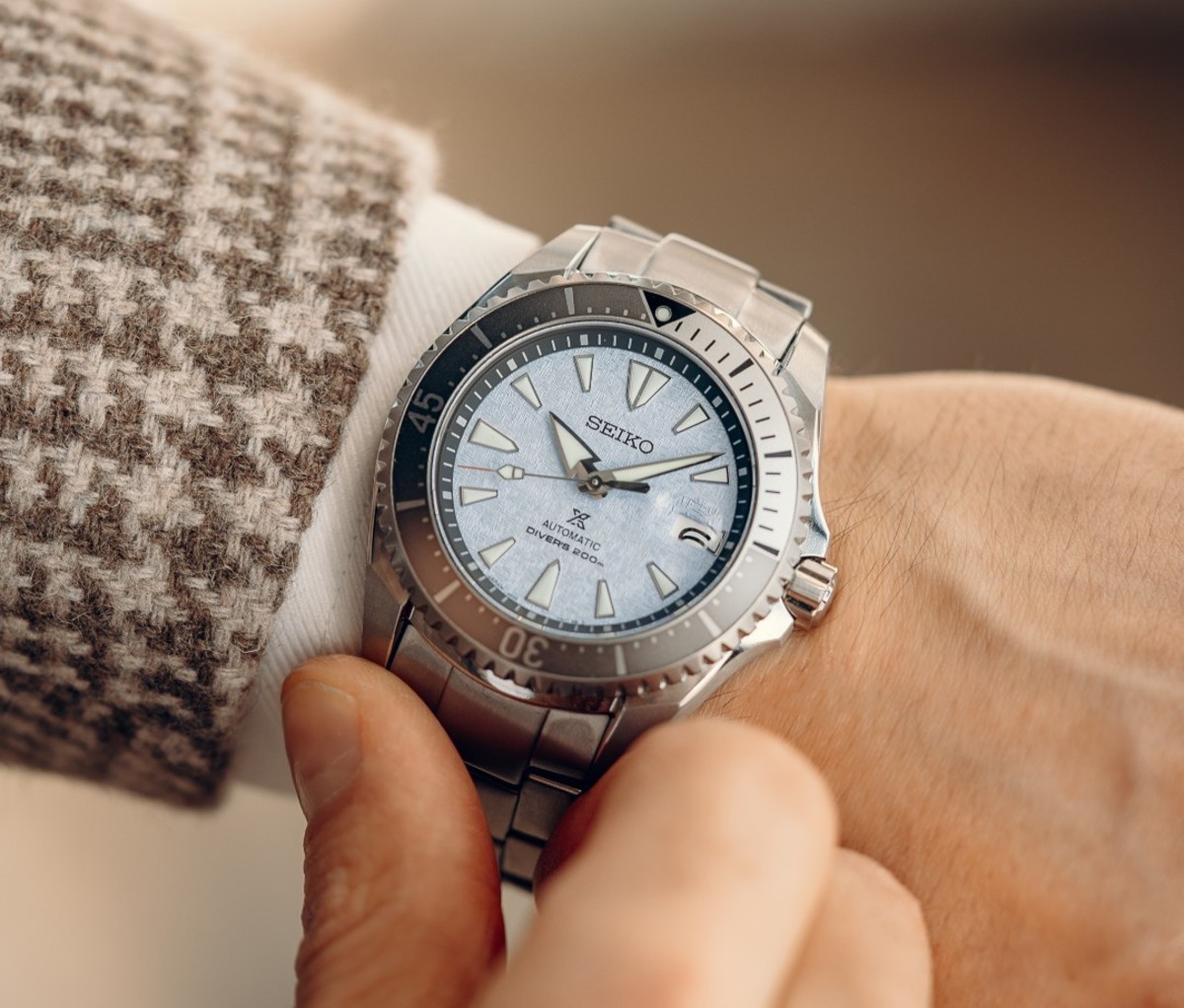 The triptych of dials are adorned with arrow-shaped markers pointing back to its center with arrow hour hands and sword-style minute hands, while the second hands are tipped in red to stand out. At three o'clock there's a date calendar made easily legible with a cyclops magnifier in the crystal.
The hands and indexes are all filled with Seiko's LumiBrite coating and the hardened sapphire crystals are anti-reflective to cut down on glare, so you can read the time as the sun's rays fade under the sea—or, y'know, you dim the lights when it's time for a Netflix binge.
For those who have a watch lover on their list this season, or just want one for themselves, you can find the new Prospex U.S. Special Edition designs at select Seiko retailers for a suggested retail price of $1,500.
For access to exclusive gear videos, celebrity interviews, and more, subscribe on YouTube!