I was 20 minutes late. Los Angeles traffic had exceeded expectations: My two-hour drive took four and a half. The invitation had hit my inbox earlier that morning: "Join Yvon Chouinard, author of our latest book, Simple Fly Fishing: Techniques for Tenkara and Rod & Reel, as he reads from and signs the book, answers questions, and maybe even demonstrates some tried-and-true casting techniques. Space is limited."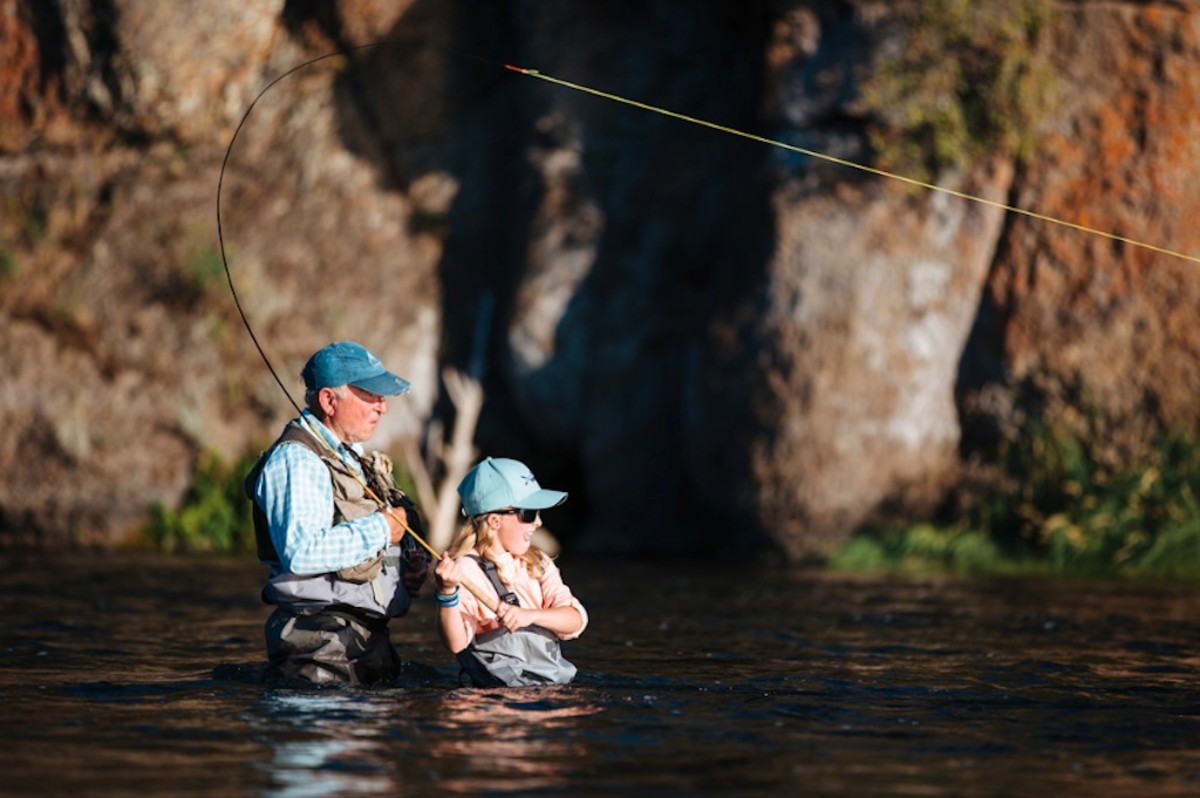 Approaching the shop's glass-paned door, I could see a group had already formed a circle inside the Patagonia store located on the brand's expansive campus in Ventura, California. I tiptoed in, anxious and worried about what I'd missed. My eyes darted around the room: wood floors, vaulted beamed ceilings, an audience of about 30; all eyes were on Chouinard. Slight in stature, Patagonia's founder, Yvon Chouinard, was standing in the center of the room speaking, holding what we would soon learn was a collapsed fishing rod. His gentle voice floated through the immense space: "… the industry has created an insecurity, a myth that you won't have a chance to catch a fish."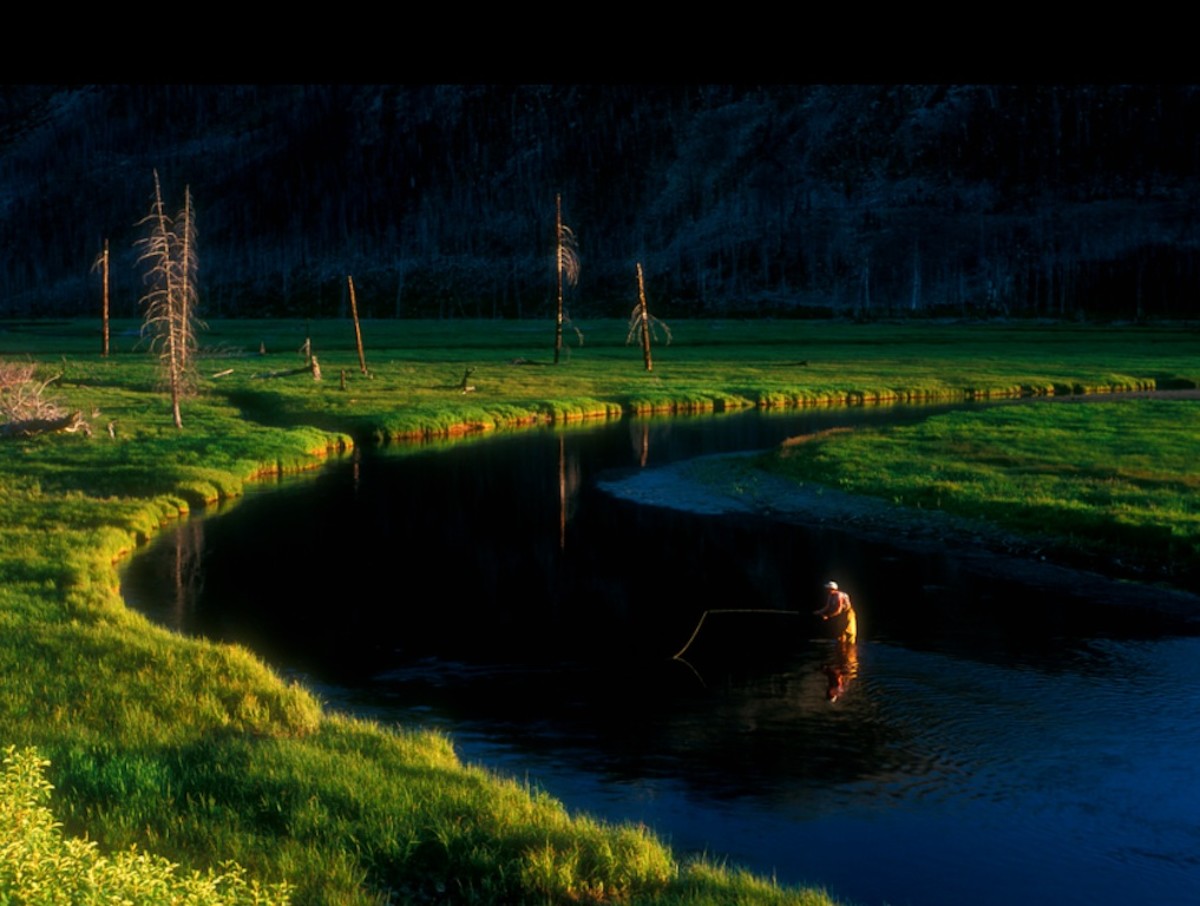 In a matter of moments, Chouinard quickly outlined a tale we are overly familiar with: the unyielding path of good ol' boy capitalism and its unintended consequences on a nostalgic pastime. Once accessible and used as a means to while away the time, fly-fishing has, in more recent decades, been enjoyed predominantly by the nouveau riche, whose impact has been significant and calamitous. Their endorsement of costly gear and encouragement of increasingly complicated processes, plus the privatization of fishing waters, have invariably created a void between everyman and his great pursuit.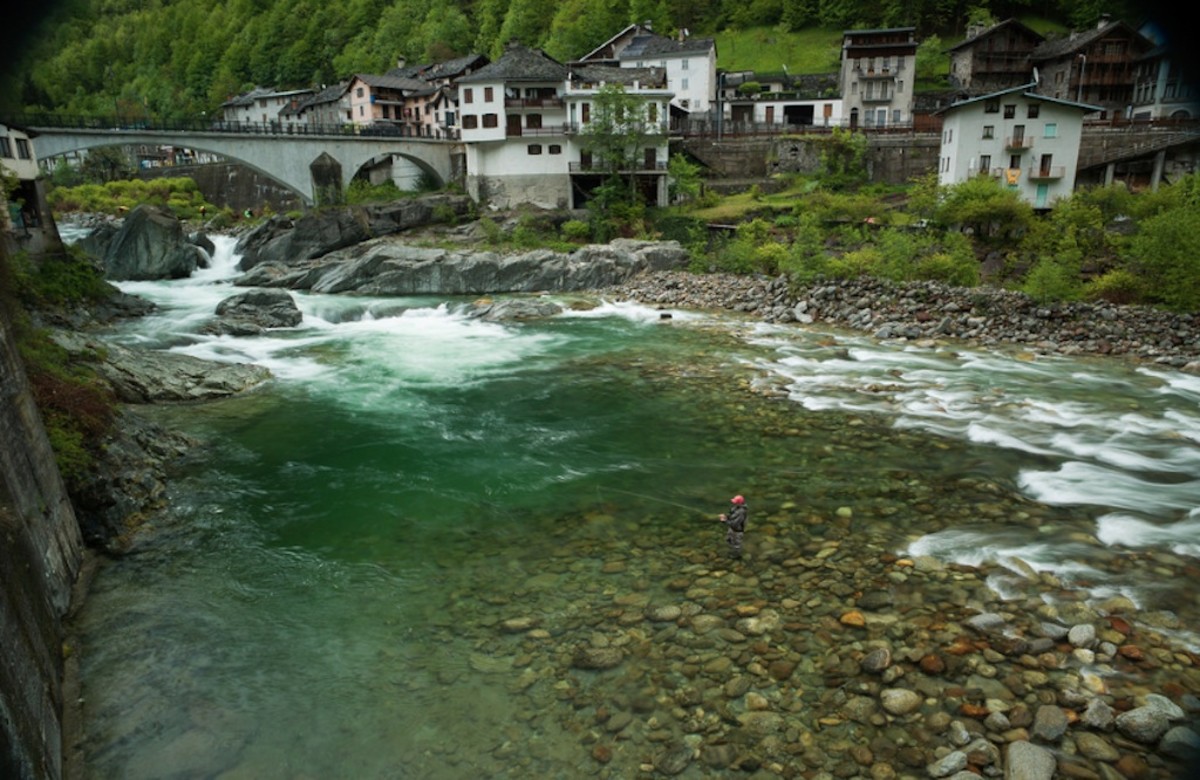 For Chouinard, identifying these challenges did not take great effort, and neither did finding a solution. Some 25 years ago, he was gifted a Japanese telescoping fiberglass rod with no reel seat, which he stored on a shelf in his cabin. While fishing in Italy, his friend Mauro Mazzo mentioned that the traditional way to fish the Sesia River was to use an 11- to 16-foot-long rod with no reel, paired with a horsehair line tied to the tip. The following summer, Mazzo and Chouinard took down the old Japanese tenkara rod from his cabin wall, attached a horsehair line to it, and fished with it in a willow-lined creek in the Wyoming Range. It was a kismet moment.
What makes Patagonia's Tenkara Fly Rod special is the simplicity of its design. Constructed from high-modulus carbon fiber, it is feather light and its setup is deceivingly efficient. Holding one feels natural, and its response to your most subtle effort is instantaneous. The rod is fluid in a way that almost needs to be experienced to be understood; imagine the momentum of a wave, and that wave begins in your core, traveling out through your arm, rolling along the fishing rod, and finding infinite power at the very tip of the line. Once the line is released, just the slightest twitch in your wrist will make it dance in the most realistic way.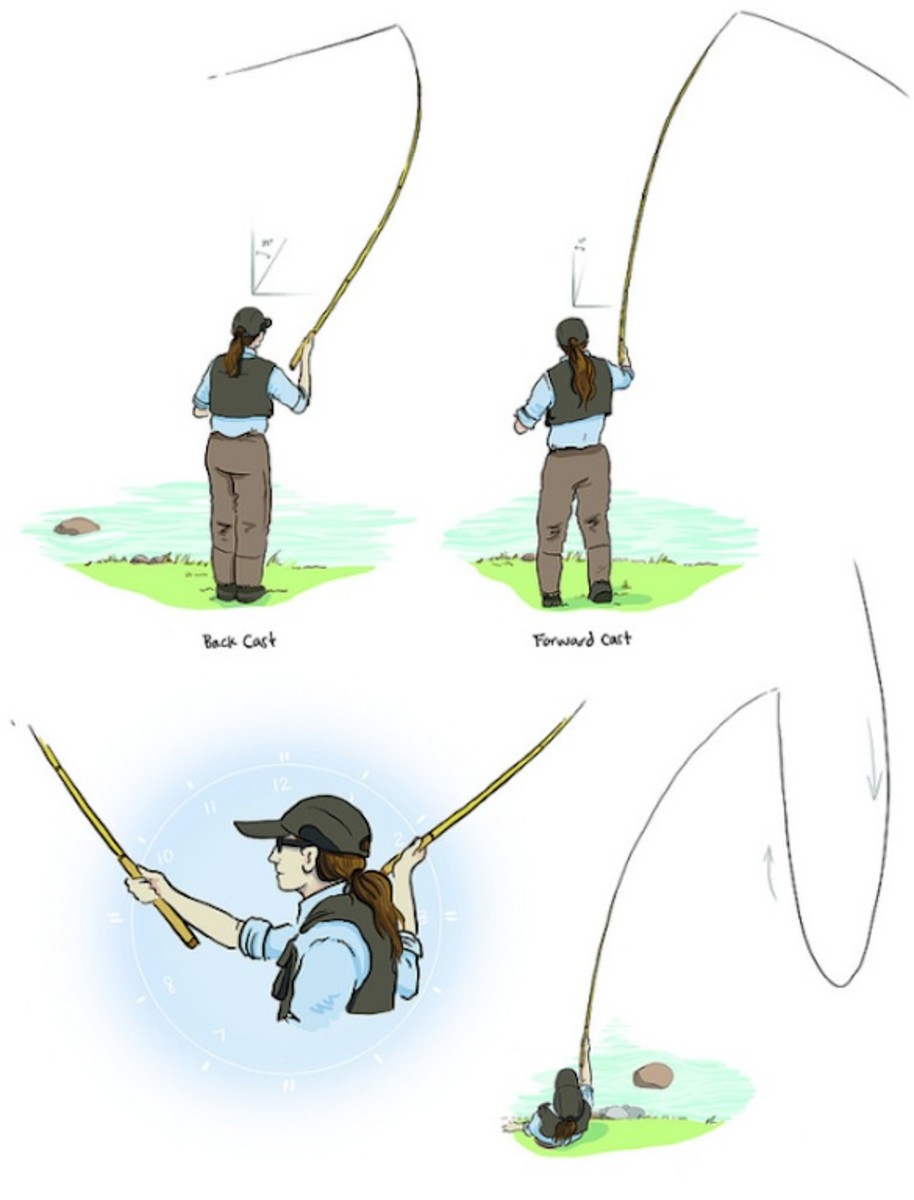 Young, old, male, and female, we all took turns standing in the center of the room with Chouinard as our coach. "The action comes from the last foot of the rod," he noted. We watched each other tentatively, shyly approaching, hoping it was as easy as it looked. Now might be the time to mention that I have never fished, and to be frank, the scenario was not one I'd ever pictured myself in. Yet here I was, practicing the Belgian Cast, looking over my shoulder at my line, waiting patiently for it to float before catapulting it forward. I was charmed by the elegance of simplicity and unexpectedly inspired by the possibility of what a fishing trip might provide: self discovery, quiet reflection, and solitude in abundant supply.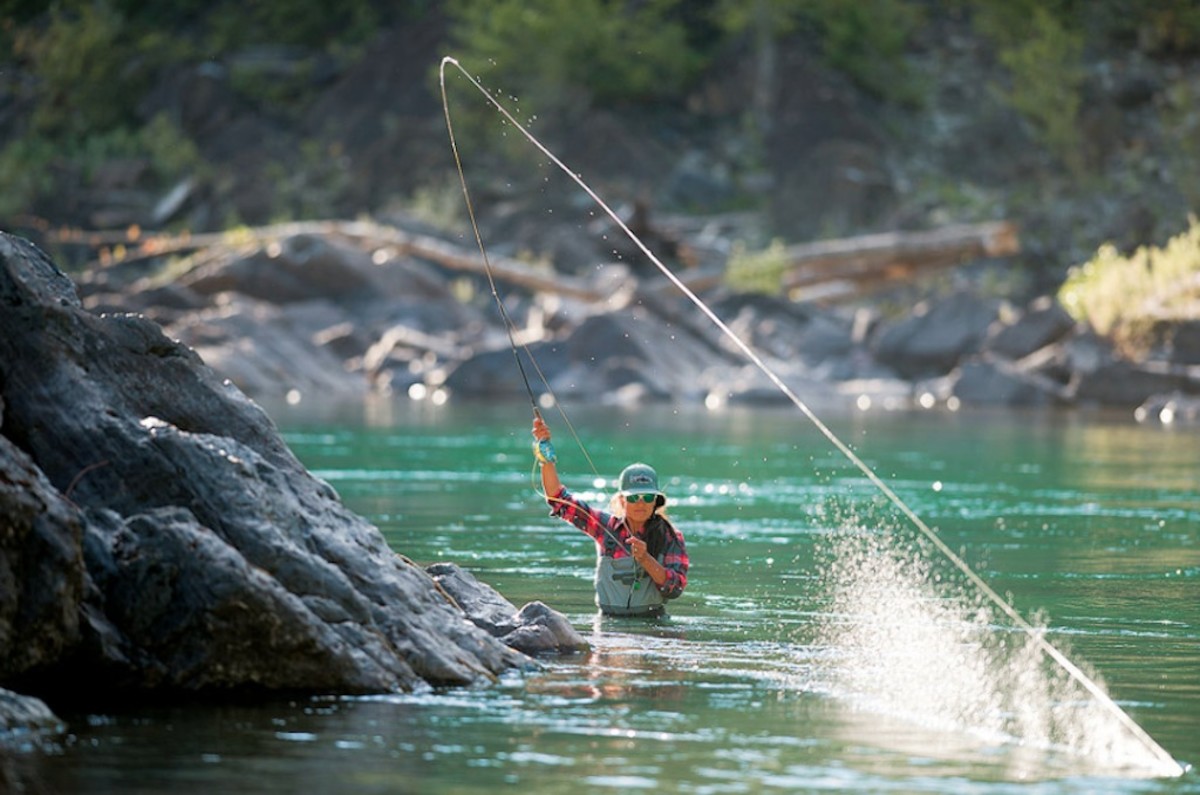 As I drove home, it occurred to me that accessibility is the underpinning of Patagonia's philosophy. Yes, their collective aspirations might seem lofty to the average Joe, but at their core, they tap into shared sentiments of imagination, determination, and the pursuit of adventure. And while I realize that hooking a fish requires more skill than just casting a line—after all, Chouinard's emphatic statement rings true: "It'll take a lifetime to know where the fish are, so it pays to get a guide to tell you where the fish are!"—the Tenkara Fly Rod holds the promise of instant gratification. Judgment aside, our culture lives in the moment, but perhaps the Tenkara Fly Rod offers a gateway back to a simpler time.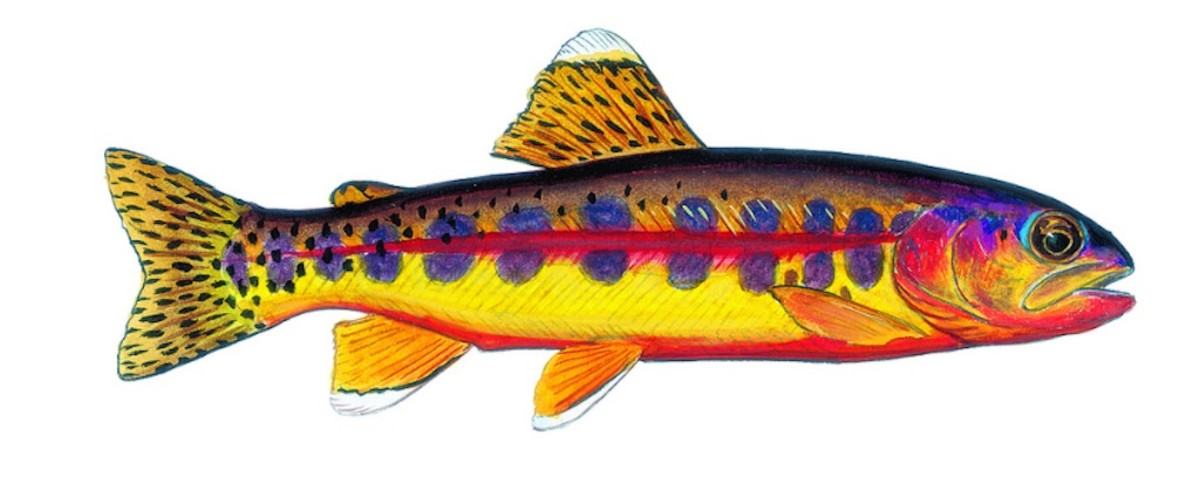 Find more information on the Tenkara Rod here.
Purchase a copy of Simple Fly Fishing: Techniques for Tenkara and Rod & Reel here.
More from GrindTV
Ditch the scuba gear and take the plunge into freediving
10 things you need to start spearfishing
For access to exclusive gear videos, celebrity interviews, and more, subscribe on YouTube!