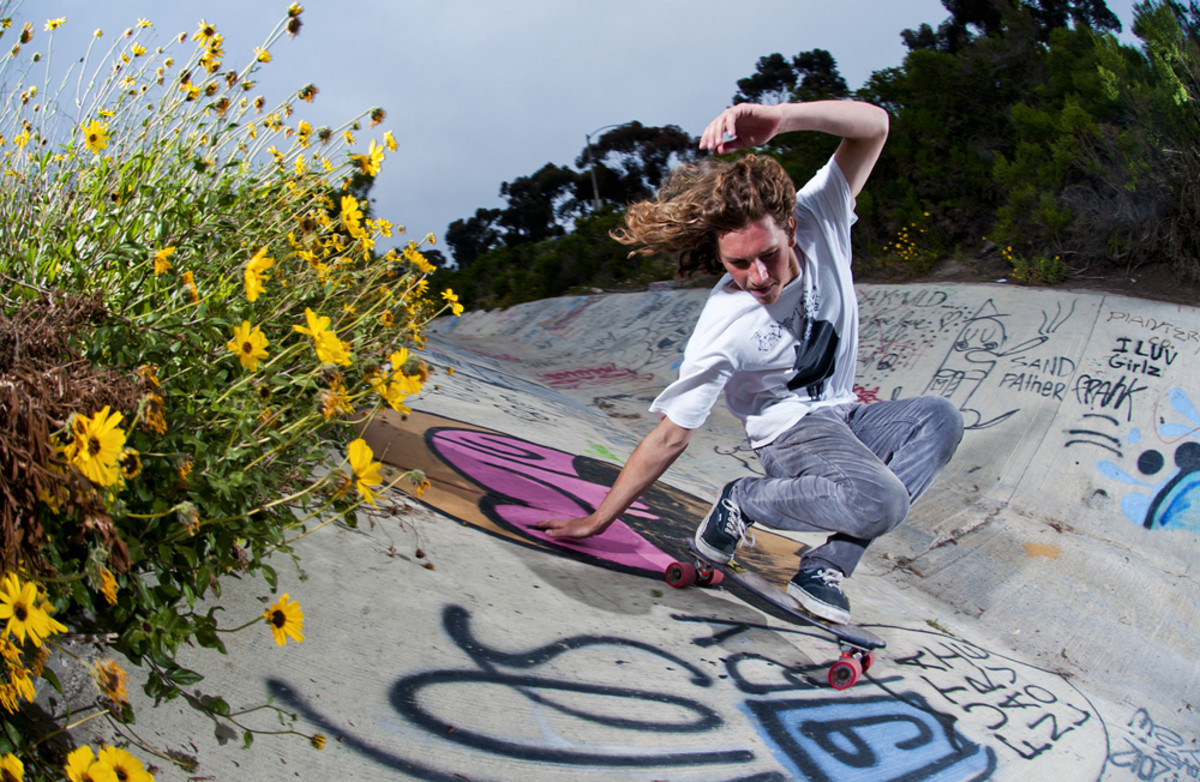 When it comes to skateboards, there are almost as many styles to choose from as there are Kim Kardashian selfies. But none of these decks looks like the transparent Jelly Skateboard. Built from bulletproof glass, you can look through the clear thermoplastic polymer and see the ground beneath you as well as the guts of the Block Risers that accommodate a GoPro mount or semi-secret (you can see what you're, um, holding) stash pocket.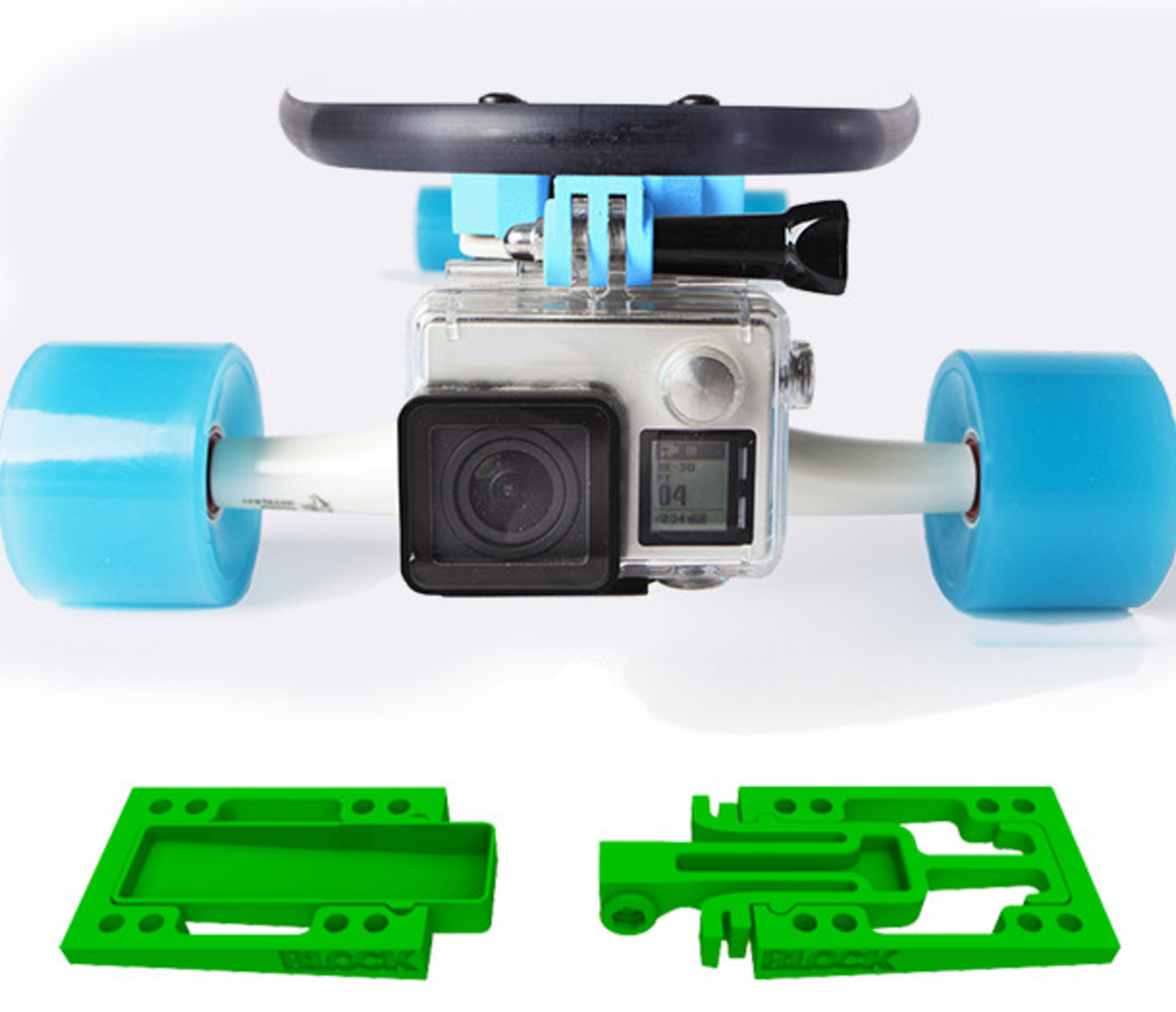 Currently on Indiegogo, the campaign is currently close to 50 percent of its crowd-funding goal of $50,000. And although there are nine perks available, each one comes with a little something special: a promise from folks at Jelly and Block to donate half — yes, 50 percent — of their profits to Life Rolls On, a non-profit that helps young adults affected with spinal cord injuries. But more on that in a bit.
First things first: Why would anyone reinvent the plastic bit between the skateboard deck and the trucks, known as the riser? Reinventing the wheel? Sure. But a skateboard riser?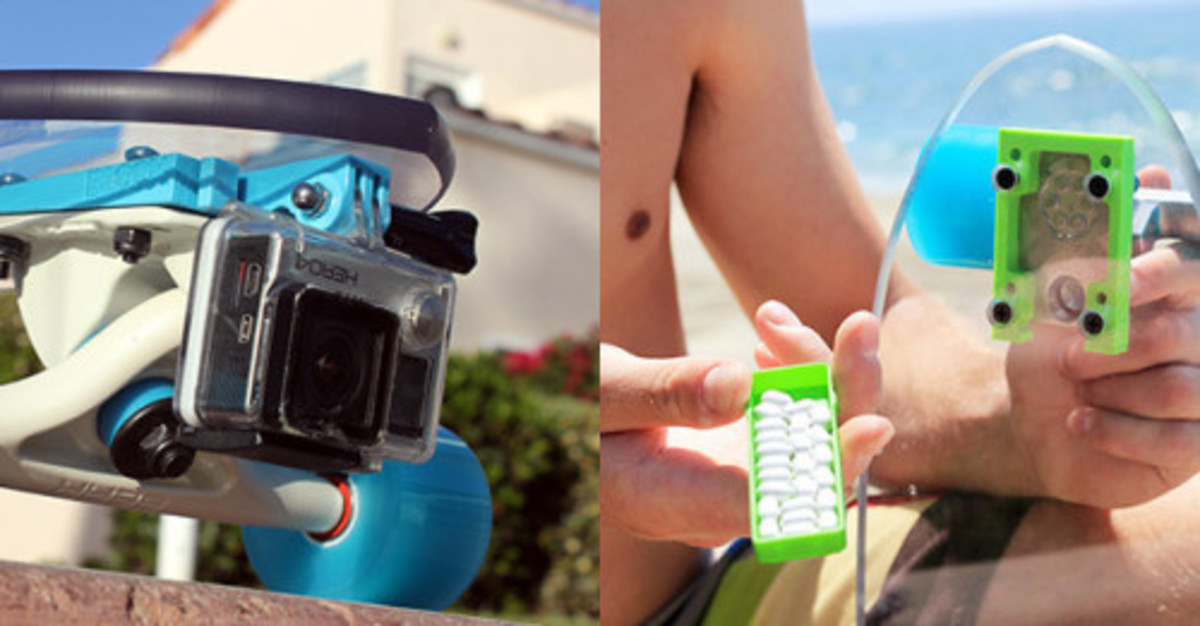 "Wheels, truck, boards: Everything else has evolved over the years. The riser has not. It has stayed exactly the same. We realized there was real potential to focus on a riser mechanism that has multiple functionalities," explains Ari Hoffman, the chief operating officer of Block. [Editor's note: We might be showing our age, but we still miss the Cell Block 3 riser of yore.]
Hoffman is a former architect, and unlike many other folks who start crowd-funding campaigns, he has a background in product development. One of his products even appeared on the popular show "Shark Tank": GOBIE h2o, the first fully portable, reusable, zero-waste water bottle with a filter. (Side note: It was funded.)
A lifelong surfer and skateboarder, Hoffman got into the riser game when he met Kevin Seele, a skater who was working on an integrated lock for longboards. After some market research, the two decided a lock wasn't the ideal product to launch with, but that reinventing the riser had real potential.
Fast-forward through countless production meetings and prototypes and they now have two products. The GoBlock secures a GoPro to the bottom of your board and can be affixed pointing forward or backward; the StashBlock, which is exactly what it sounds like, holds a small stash that just might make you GoSlow.
Both are slated to be available by mid-August, and since they're already far along in the production process (they're in what's known as the "mold-ready" stage), they should hit their deadline with ease — maybe even deliver early. And they're currently playing with some new ideas like lights, phone chargers and tools that will integrate with the riser.
All of these products will interact with their partner's decks from Jelly Skateboards. The creators of Jelly say their boards feel like the "flex of a snowboard meets the flow of a surfboard." Fate brought Jelly and Block together.
"We found Jelly Skateboards through the startup community here in San Diego and our mission statements overlapped perfectly. Plus the fact that their board is 100 percent clear — it is the perfect way to showcase our functionality and product," says Hoffman.
Jelly had been in the works for years, the passion project of two 15-year-old high school buddies, Sven Alwerud and Cody Leuck, who began to design their ideal carving machine by hacking away at crude prototypes made of bulletproof glass.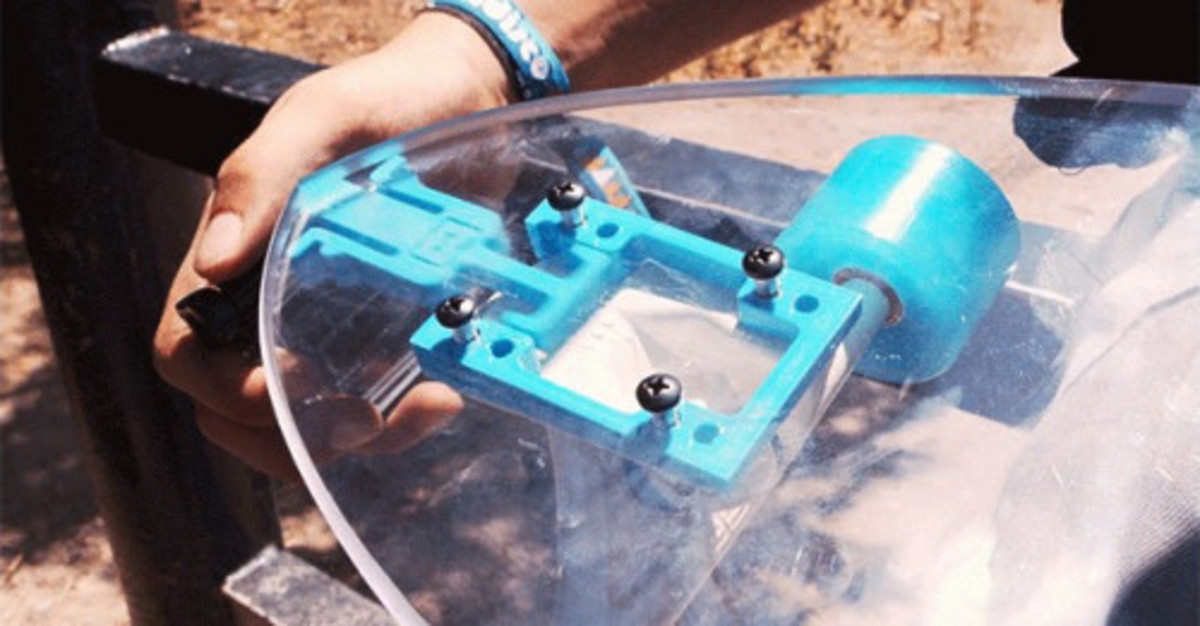 Years later, Alwerud was at Cal State San Marcos and using the old high school prototype to cruise from class to class. His classmates dug it, so he contacted Leuck and started working on new prototypes. Leuck utilized the machine shop at Cal State Chico, and in March 2012 the company was incorporated.
They kept working on and testing prototypes, and for the Indiegogo campaign they are offering both a flat longboard design as well as a shorter deck with a kicktail.
And that collab with Life Rolls On? It goes back a long time. Hoffman was in the water when his classmate at Malibu High, a promising young surfer who was preparing to turn pro, Jesse Billauer, had a horrific accident at his local break that left Billauer paralyzed.
The school was devastated and Billauer decided he had to give back. But how? Relegated to a wheelchair, Billauer kept hearing the same three words from countless people: "Life goes on."
One day, Billauer looked down at the wheels on his chair and a light went off: "Life Rolls On." The name of his non-profit was coined and he decided to help young adults with spinal-cord injuries.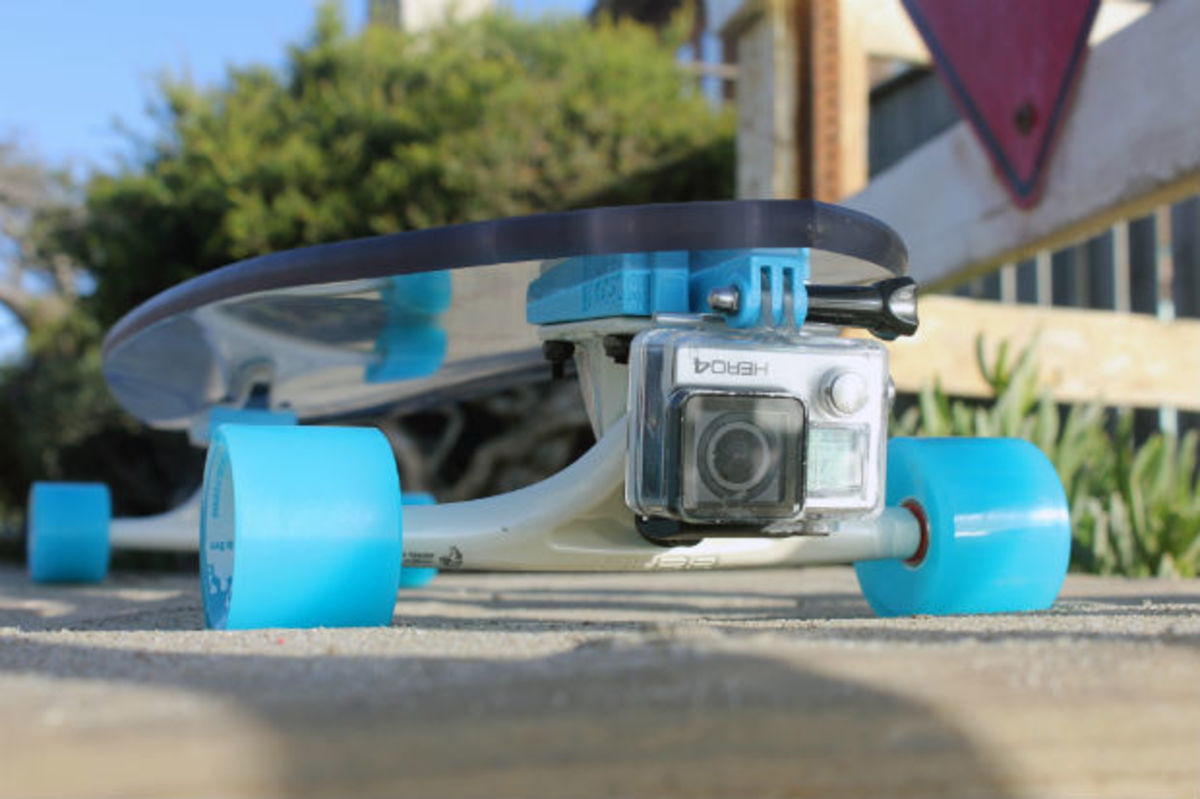 Life Rolls On is a non-profit that Jelly and Block can relate to. "This is right here, in our backyards, dealing with Americans and dealing with active people who have had the activity taken away from their lives," says Hoffman. The collaboration motivates Block and Jelly to soldier through the tough times that come with any start-up, knowing their profits will be helping people.
<i>EDIT 6/2/15, 10:32 a.m.: Fifty percent of the campaigns profits, not proceeds, will be donated to LRO. The story has been updated to correct this error.</i>
More from GrindTV
Skateboarding without wheels: The next big trend or a bad idea?
Skaters find prehistoric skatepark deep in the Sierras
Bureo Skateboards uses sea trash to create skate decks
For access to exclusive gear videos, celebrity interviews, and more, subscribe on YouTube!