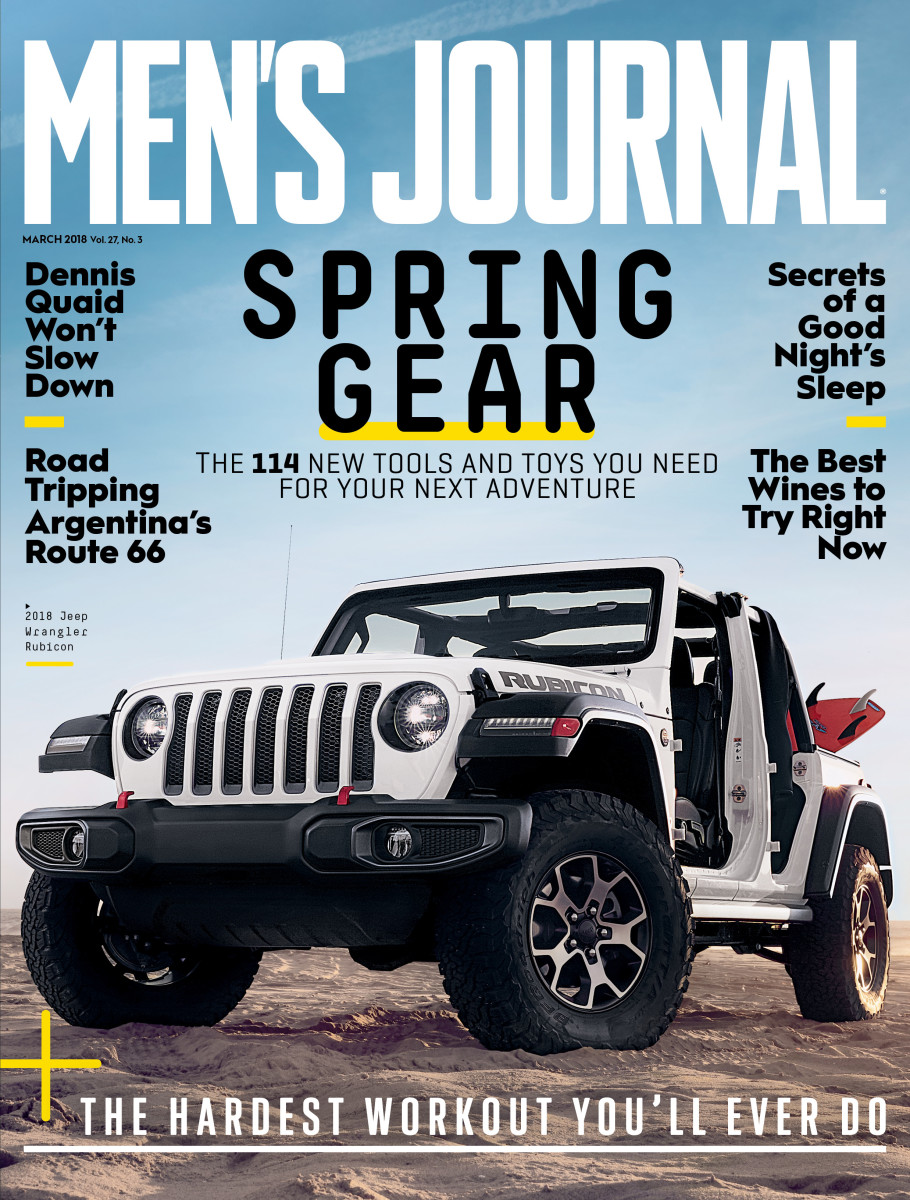 Help say, "See ya!" to a winter that has overstayed its welcome (remember the bomb cyclone?) with the March 2018 issue of Men's Journal, which will be on newsstands nationwide starting February 12. The latest edition of our annual Spring Gear Special is the biggest one we've ever done, with 28 pages featuring 114 new toys and tools that will help you jump-start your adventures in the new season. From trail bikes that will take your riding off-road, to cars that are a ton of fun to drive, and the best sunglasses for everything from running to laying on the beach, there's a little something for everyone. We've even thrown in a few tips and tricks to help you get the most out of your new gear.
Elsewhere in the issue, we interview Dennis Quaid, the star of the upcoming film I Can Only Imagine—and a living American legend who, at age 63, shows no signs of slowing down. We also take an epic road trip down Argentina's beautiful equivalent of Route 66, and travel 500 miles on horseback with veterans who are learning to readjust to life back on the home front. In Blueprint, we'll show you how to exercise every muscle in your body with a new sandbag workout, and how to train yourself for a better night's sleep. It'll leave you more fit for the biggest adventures to come in the season ahead—and refreshed enough to take them all on.
For access to exclusive gear videos, celebrity interviews, and more, subscribe on YouTube!