Gravel grinders are the first true hybrid. With fatter tires and a more relaxed geometry than a road bike, they're great for exploring the non-paved world and even some mellow mountain biking.
Choices abound, ranging from the very fast GT Grade that's perfect for what they call enduroad (long rides on a mix of dirt and concrete), to the game-changing Cannondale Slate that's just this side of a mountain bike that does double duty on the road.
However, the Tamland 2 from Raleigh is the sweet spot between the Grade and the Slate. After spending a few months with all three, it's one of our favorite rigs of 2016 for its versatility, performance and especially price.
Here's why: It's reasonably priced and is one of those bikes we could see having for decades. A lot of that is due to the frame.
Sure, aluminum and carbon are lighter, but neither has the track record of longevity as steel. If you don't abuse it, chrome moly should last a very long time. And when it does fail, it typically cracks, instead of failing in a big way like carbon, or what they say "fails catastrophically." Also, if you're doing a massive ride on exotic locals, steel can be fixed. And, even if you just want an awesome commuter, the ride quality of the 653 is amazing.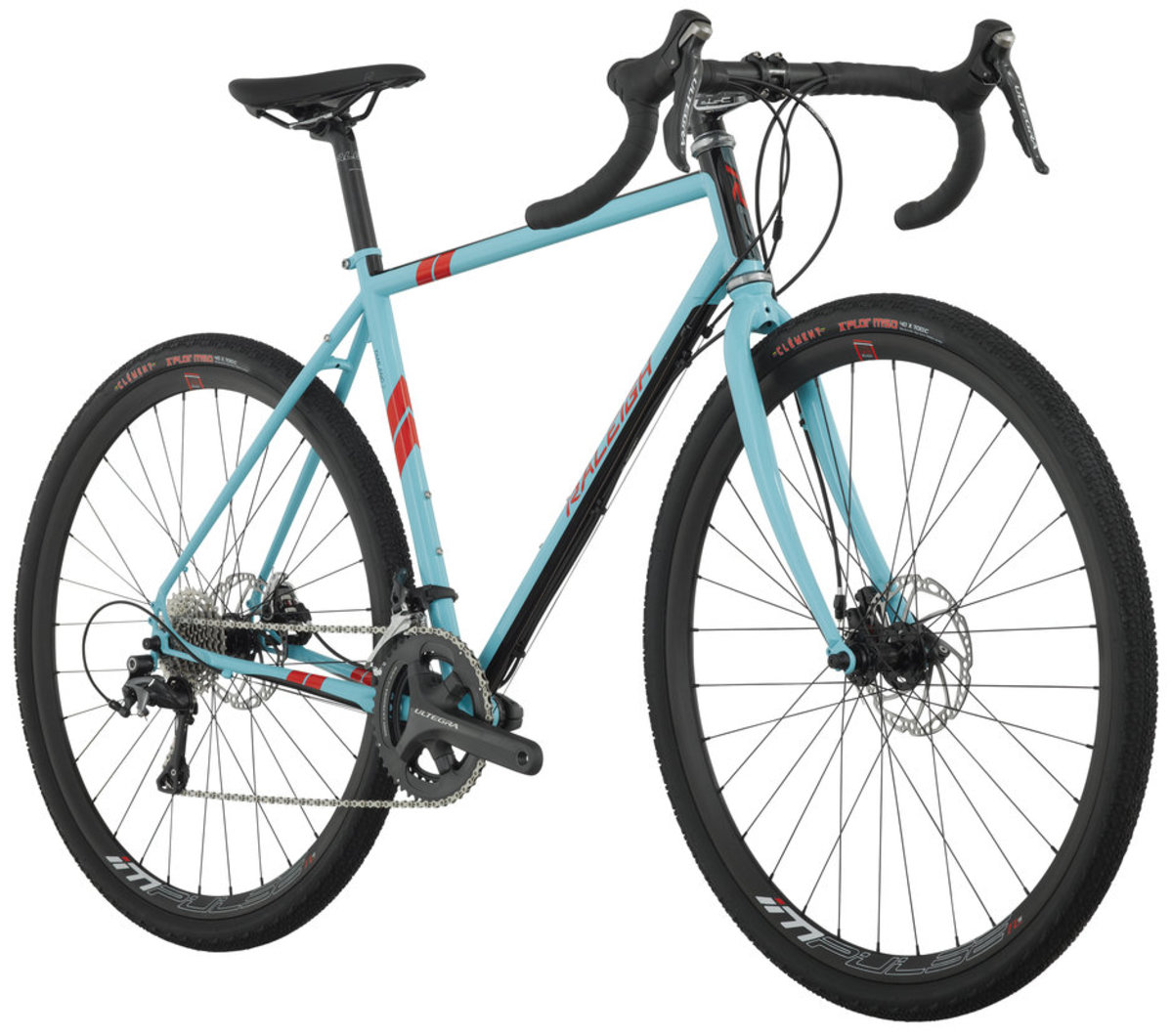 As far as components go, the Tamland 2 is draped in mostly Ultegra 6800 — a group that's one step below Shimano's best, Dura Ace. Ultegra is usually found on bikes $3,000 and up, and that's why we were excited to see it on the $2,400 Tamland 2. Braking duties are handled by TRP Spyre disc brakes, which deliver plenty of power whether it's wet or dry.
The specs are well-rounded with nice touches like handlebars with a 12 degree flair at the drops. We appreciated this seemingly small detail on both small and big rides because it simply provides more comfort.
So, who is it for? Every year there are more and more two-wheeled options. So, don't be surprised if you get confused in a hurry when looking at a bike catalog. There are way too many categories (and that's to say nothing of the sub-categories).
As we mentioned at the top of the review, if you're solely looking to ride fast gravel grinder rides (AKA on asphalt and dirt roads) and you're worried more about time than comfort, a bike with narrower tires, like the GT Grade is a good call. If you're on the other side of that spectrum and want to get off road on the regular, check out the Cannondale Slate.
But, if you want one rig that would be suitable for everything from a cross-country tour to daily commuting, as well as medium-sized adventures on weekends, the Tamland 2 is your bike. It will devour crappy pavement and the 40c Clement X'Plor MSO tires loves all but the loosest of dirt.
And the Ultegra performs admirably in all conditions. Heck, the only problem with Ultegra is not with the product at all, but with how the company makes it. Shimano, who has recently made news for trying to strongarm media outlets and being less than great at supporting the bike shops that sell Shimano.
The simple verdict is the Raleigh Tamland is a whole lot of bike that's made even better by its paltry price tag. Whether you want a rad addition to your quiver that already includes a road bike and mountain bike or you're looking for one, do-most-things bike, the Raleigh Tamland 2 should be on your list.
More from GrindTV
Aerial photography project uses trained eagle
Don't let hipsters in the wilderness get you down
Watch pro surfers test out Kelly Slater's man-made wave
For access to exclusive gear videos, celebrity interviews, and more, subscribe on YouTube!