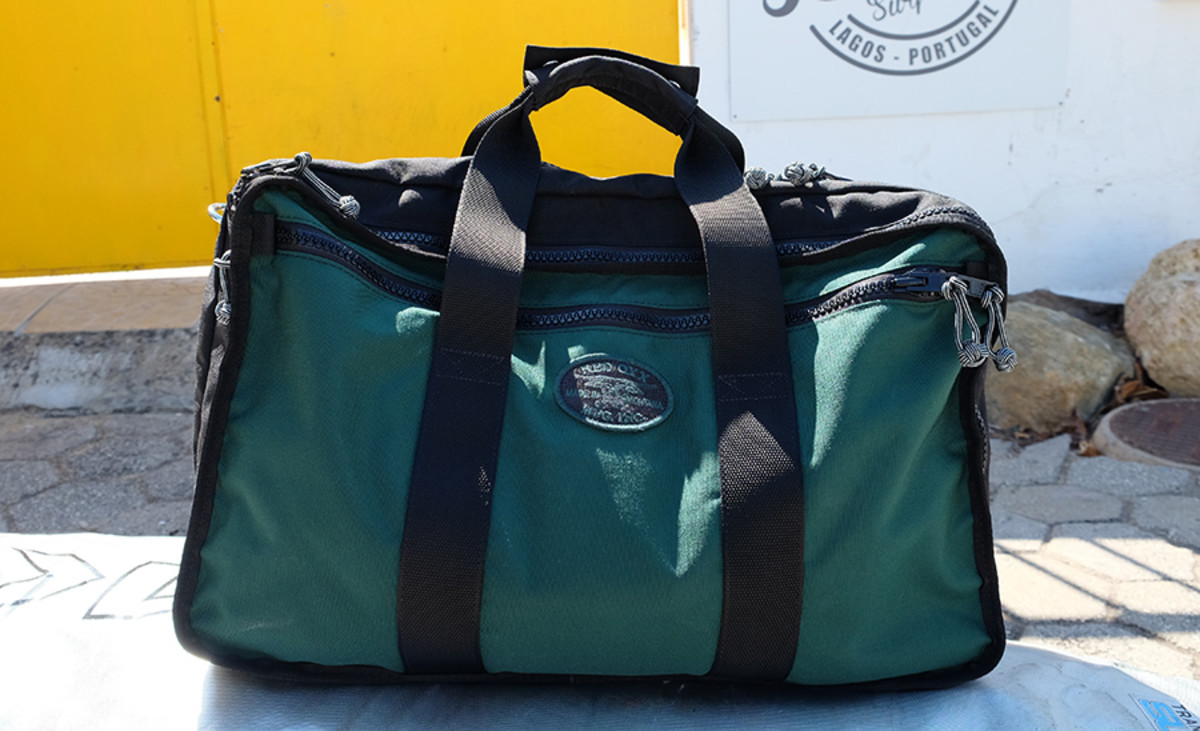 There's a moment in all our lives when we realize we're adults. And adults realize that there are certain bags for certain situations.
When you're camping or going straight to the surf, a trusty backpack will certainly suffice.
But when you're on an international work trip where you need your computer, camera, travel adapters, surfboard and more, well a backpack just isn't going to cut it.
I recently went on an excursion to Lagos, Portugal to partake in a Surf Yoga Wine retreat. I would be surfing but I'd also need to work on the computer everyday and make sure I had all my necessities for my camera, too.
I wanted something like a briefcase but rugged at the same time. There was only one answer: The Air Boss carry-on bag by Red Oxx Mfg ($255).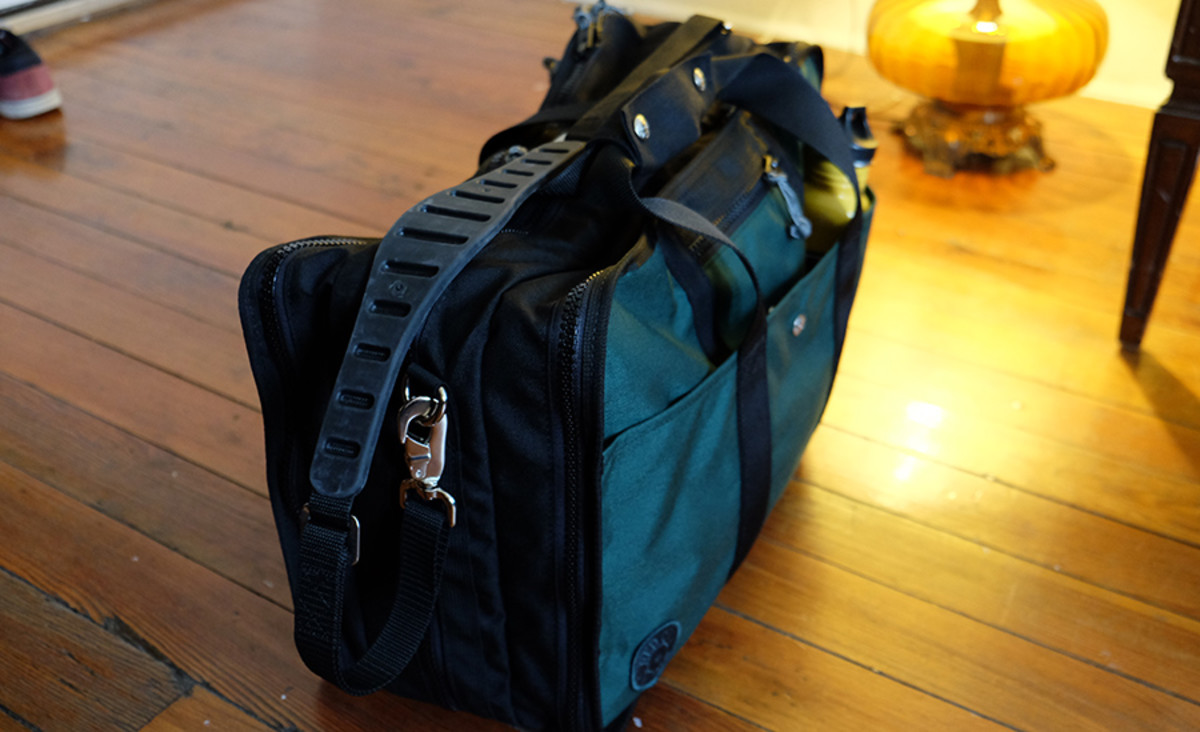 A carry-on bag that is made in the U.S.A. with the rugged traveler in mind, the Air Boss is a crucial piece of luggage I was sorely lacking.
With three distinct sections, the middle is where I housed all my fragile digital gear. The outer sections were perfect for a book and other reading materials along with an extra change of clothes and a rain jacket (which was crucial for an overnight layover while exploring Dublin on the way home from Portugal).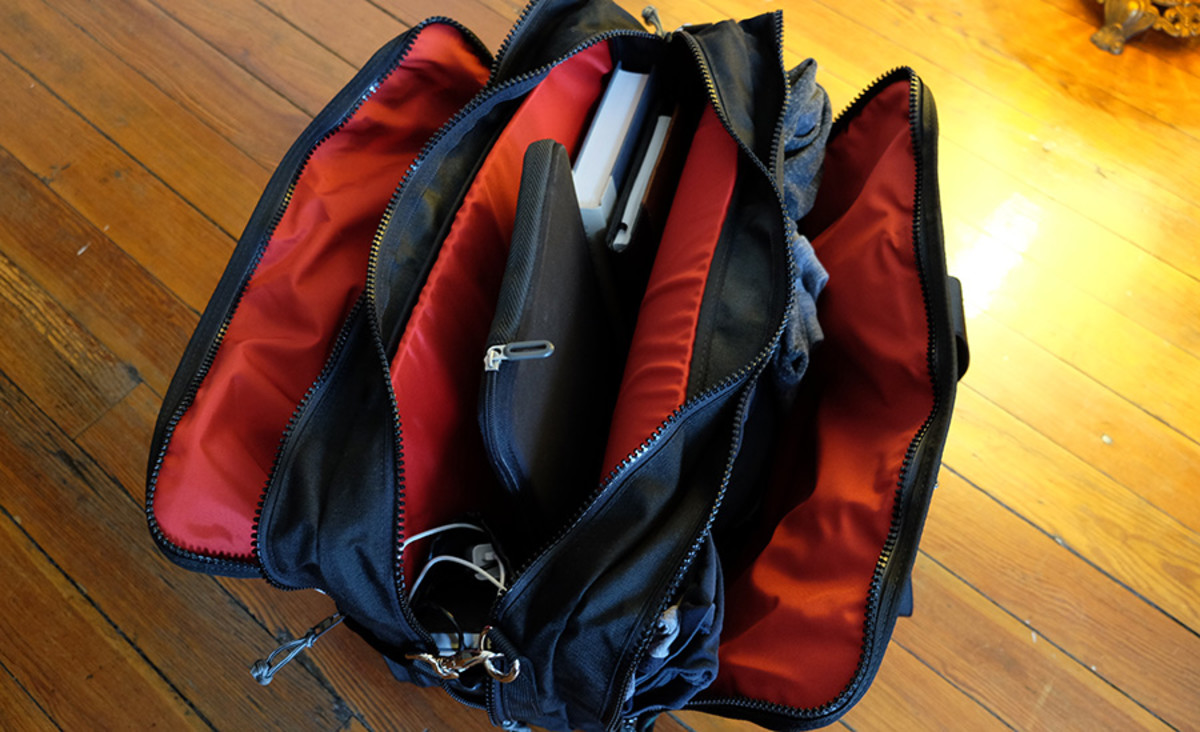 Red Oxx Mfg is the bag company for the rugged business travelers — for when you need a more grown-up bag than what you'd take camping.
The Air Boss could easily have fit all of my clothing, which would eliminate losing luggage since it fits in the overhead compartment of an airplane. The shoulder strap is the first non-slip shoulder strap I've ever encountered that actually does what it's supposed to.
Sturdy stitching, heavy-duty zippers and a lifetime warranty all stood up to the test of rain and wind in Portugal along with long layovers and work demands.
For $255, it's the last carry-on bag you'll ever buy — and it'll be the best one, too.
More from GrindTV
Here's the world's first 3D-printed electric motorcycle
Hitting the treacherous mountain trails of the Atacama Desert on a unicycle
Here are the 5 best honeymoon destinations for surfers
For access to exclusive gear videos, celebrity interviews, and more, subscribe on YouTube!