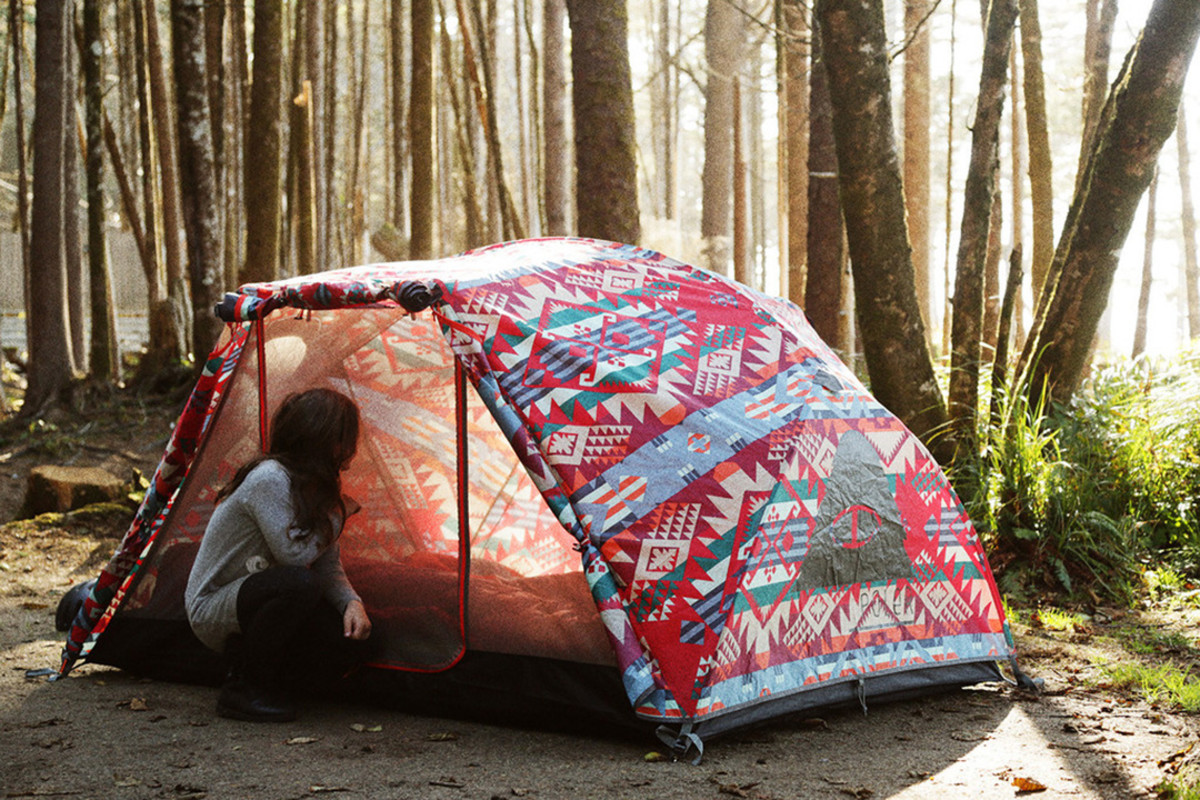 The Poler 2 Man Tent isn't for serious backpackers. But being serious was never the point. Example one:
Poler's description reads: The spacious tent is wide enough to accommodate "two big people, or if you're feeling snuggly, even two big people and a child, or possibly even three smaller sized people. The variations are nearly limitless."
The Poler 2 Man Tent ($261.95) isn't like anything else out there because it was specifically built that way — it's a tent for a new breed of modern camper, one who appreciates functionality but also wants a tightly curated collection of gear that syncs up with his or her personal style.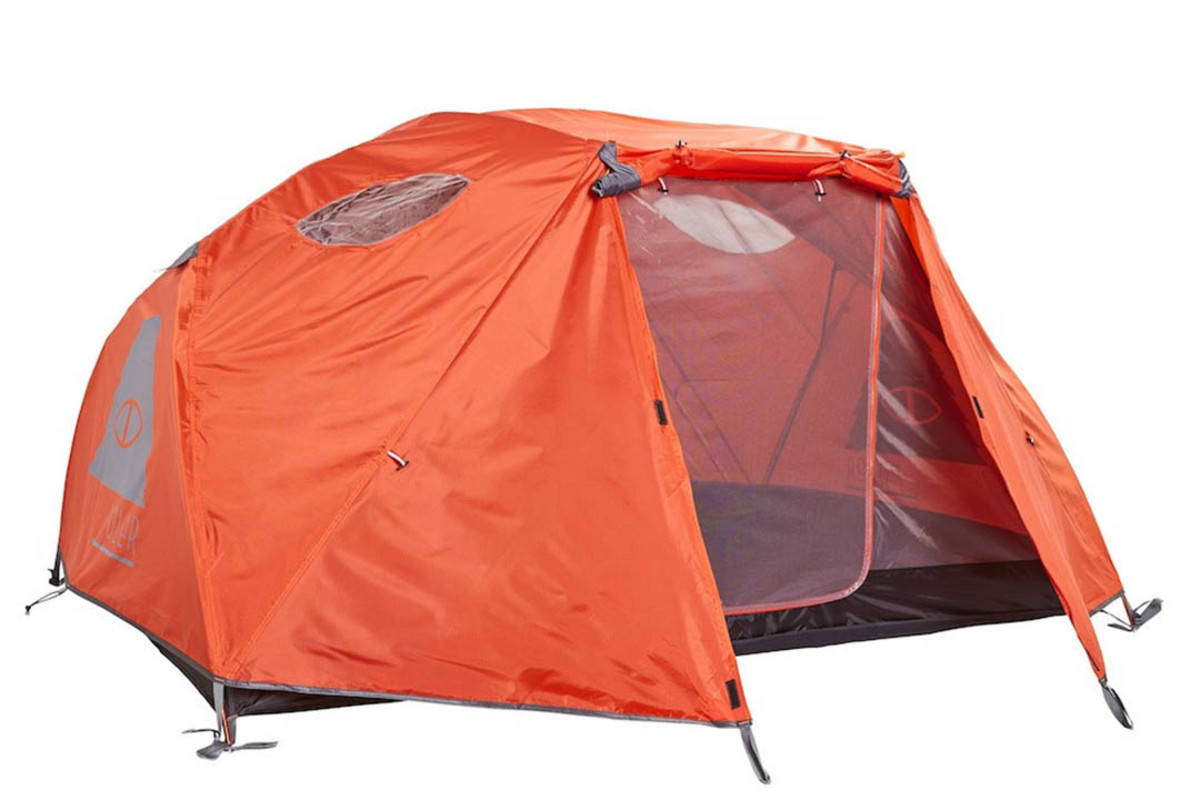 And the Poler 2 Man Tent delivers on all fronts. It's a quality multi-season tent, with two doors, two vestibules, fully taped seams, waterproof coating and just one pole that snaps together for quick and efficient set up. But it's good looking, too; already available in classic camo and orange, Poler has also cut options from its eye-catching Rainbro and Blue Steel Floral patterns. There's also an eye-shaped window on each tent you can use to peep the stars or the weather.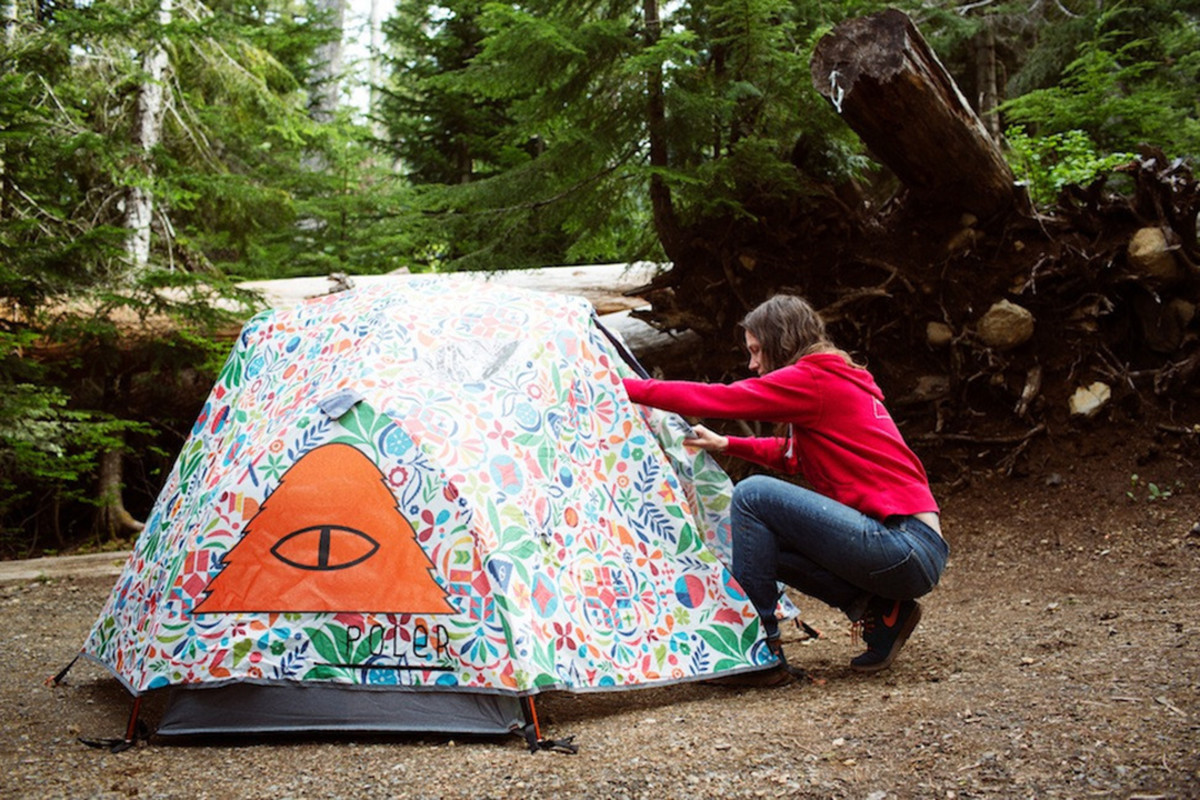 The Poler 2 Man Tent isn't light by modern standards, weighing in at 7.5 pounds — but not everyone needs an ultralight option. Think of it more as a weekend-warrior essential, an entry-level tent you'll end up keeping forever, perfect for last-minute trips to Joshua Tree and modern-looking enough to earn a spot on your Snapchat story. You know you want to.
More from GrindTV
How to plan an Australia vacation without breaking the bank
The best (and the worst) ski inventions of 2016
4 creative ways to stay hydrated
For access to exclusive gear videos, celebrity interviews, and more, subscribe on YouTube!