The Outdoor Retailer Summer Show, like its winter counterpart, is an oscillating mass of innovative gear, passionate outdoor enthusiasts and iconic brands mixed in with the newest of the new. One could spend a week roaming the Colorado Convention Center halls and not see everything.
We spent the last couple days roaming the aisles, on the hunt for new products and updates meant to keep us where we belong: in the outdoors.
Here's a glimpse of what we found.
The main floor was a bustling arena of activity. From industry vets like Patagonia and Yakima, to up-and-comers in the space like Norrona and United By Blue, the hall was filled to the brim.
Yeti gave us a look at 10 years of the Tundra, the cooler that arguably invented the premium cooler category and set the stage for 10 years of innovation.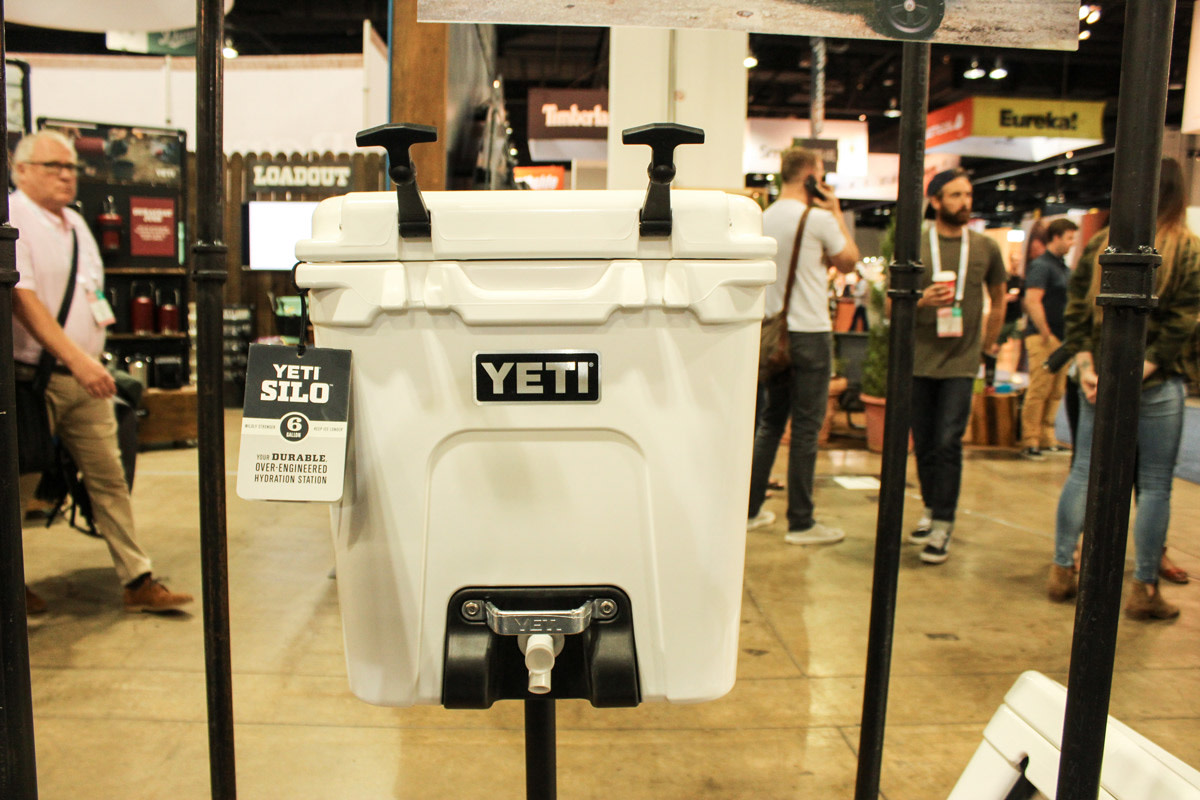 New for the brand is the Silo 6G, which incorporates all of the benefits of the Tundra in to a water cooler. The Silo features 2 inches of insulation, and keeps water cool for 3-5 days, depending on conditions. The Silo 6G is available at the end of summer.
Another stalwart of the outdoors, Chaco, gave us a look at their heritage Z Sandal, but also their new takes on the water shoe, the Odyssey and the Torrent Pro. The Odyssey is designed for water-to-trail use (and back again), and takes into consideration fit, comfort and traction, with the addition of a closed toe for extra protection.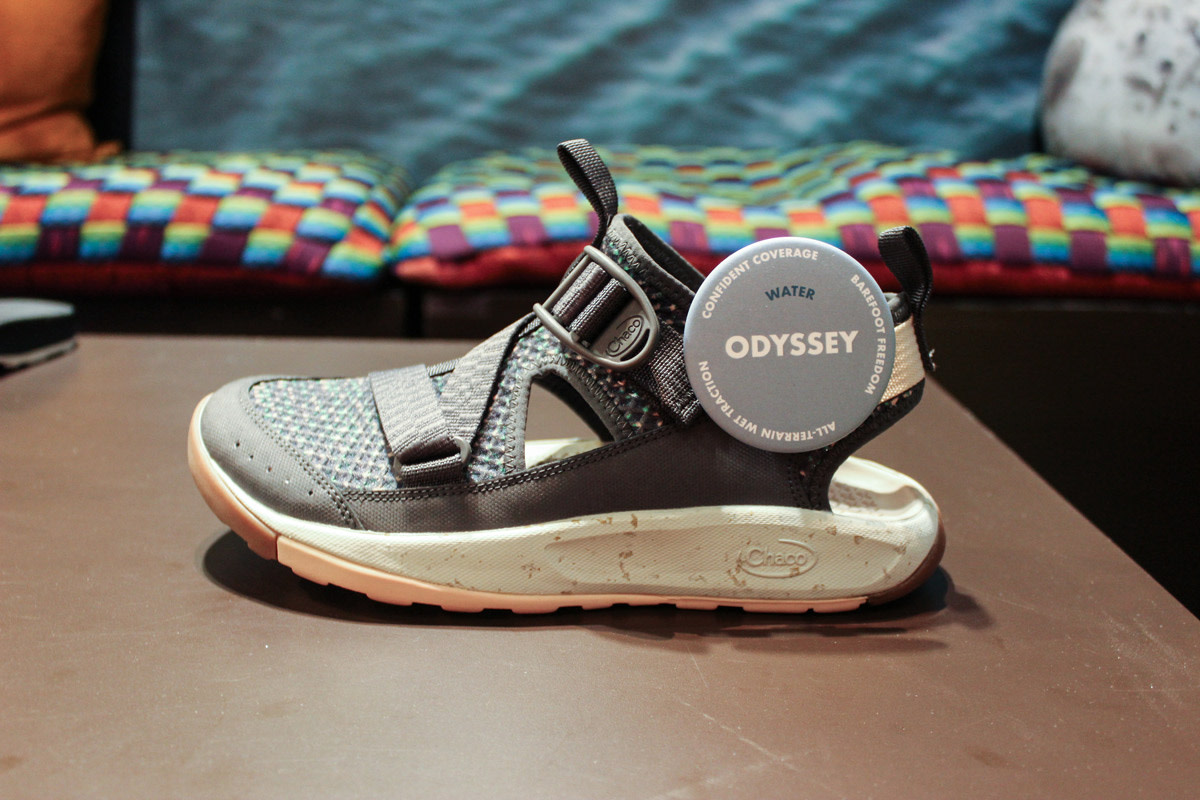 The Torrent Pro is a closed-toe water shoe, co-developed with input from the USA Whitewater Rafting team. It features hydrophobic mesh with integrated water repellency, draining ports, a flexible sole, and closed-toe coverage.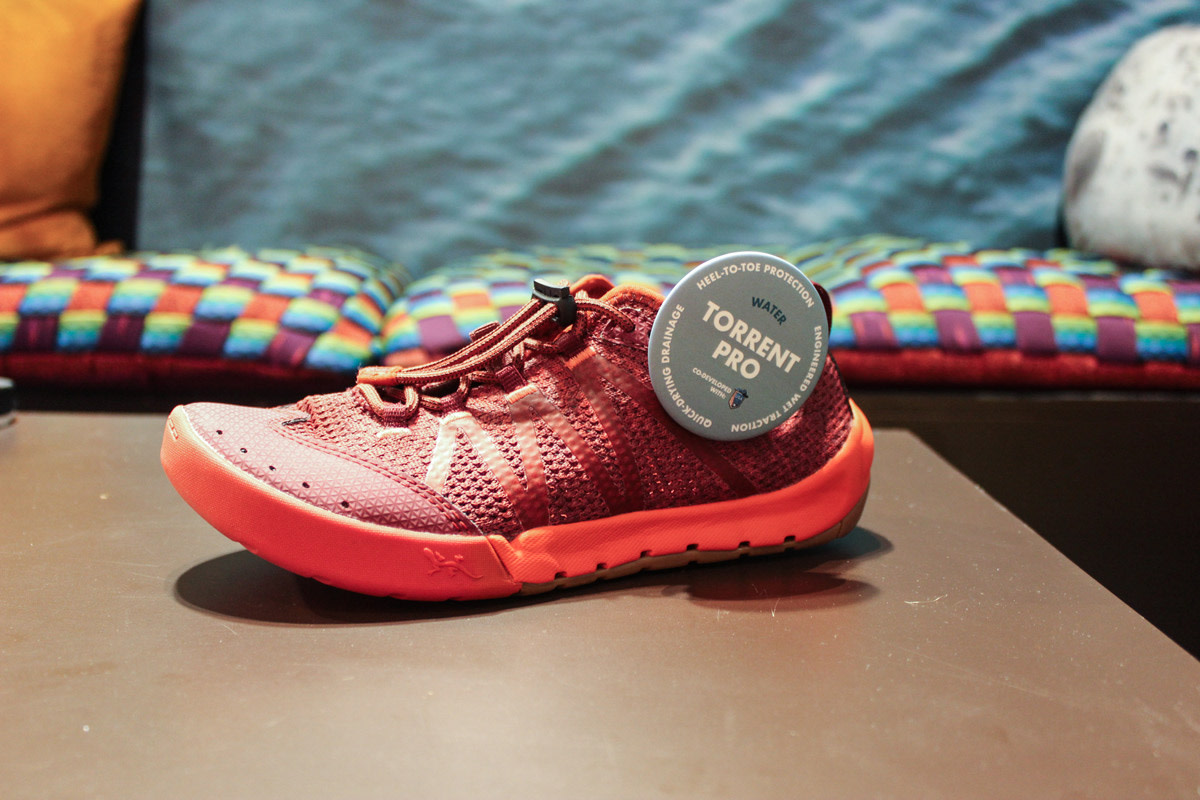 Toad&Co blew us away with their Spring 19 line. With a new designer at the helm, the stylistic direction of the brand is getting an update, but still incorporates the sustainability Toad & Co is known for. Their entire line is eco-friendly, with each material either recycled or environmentally neutral.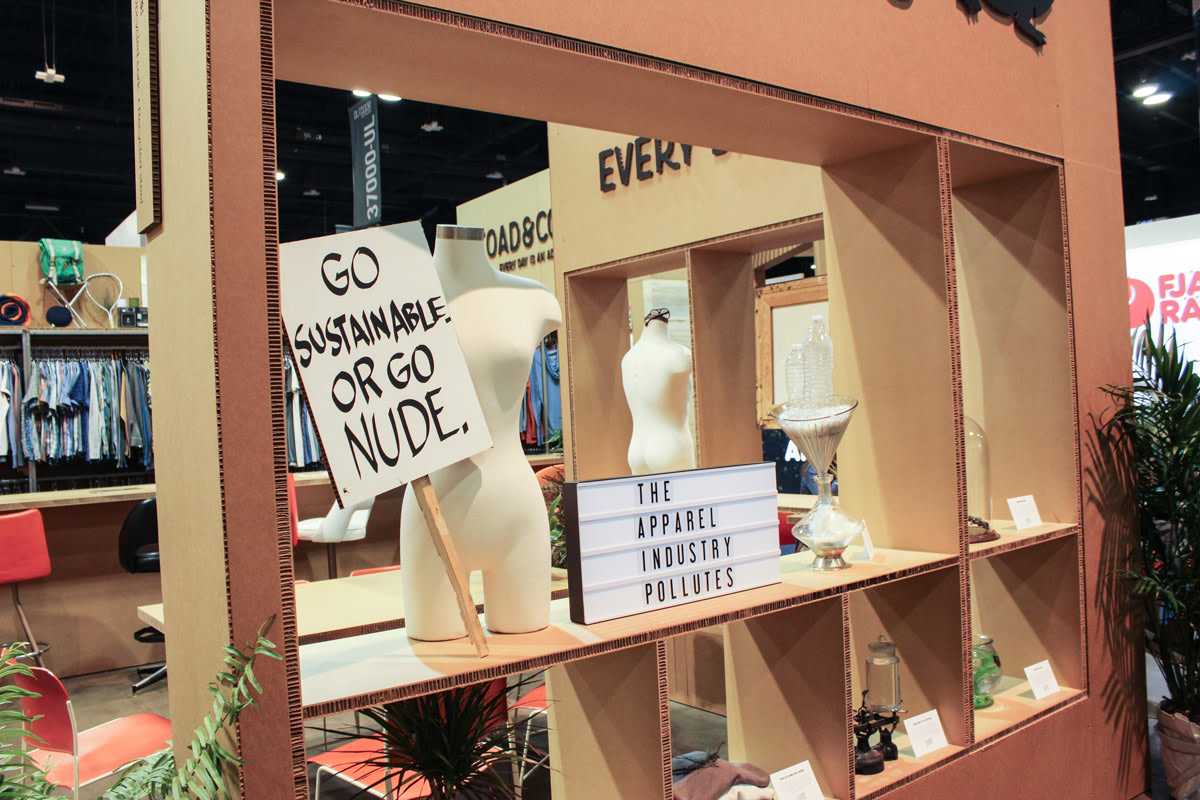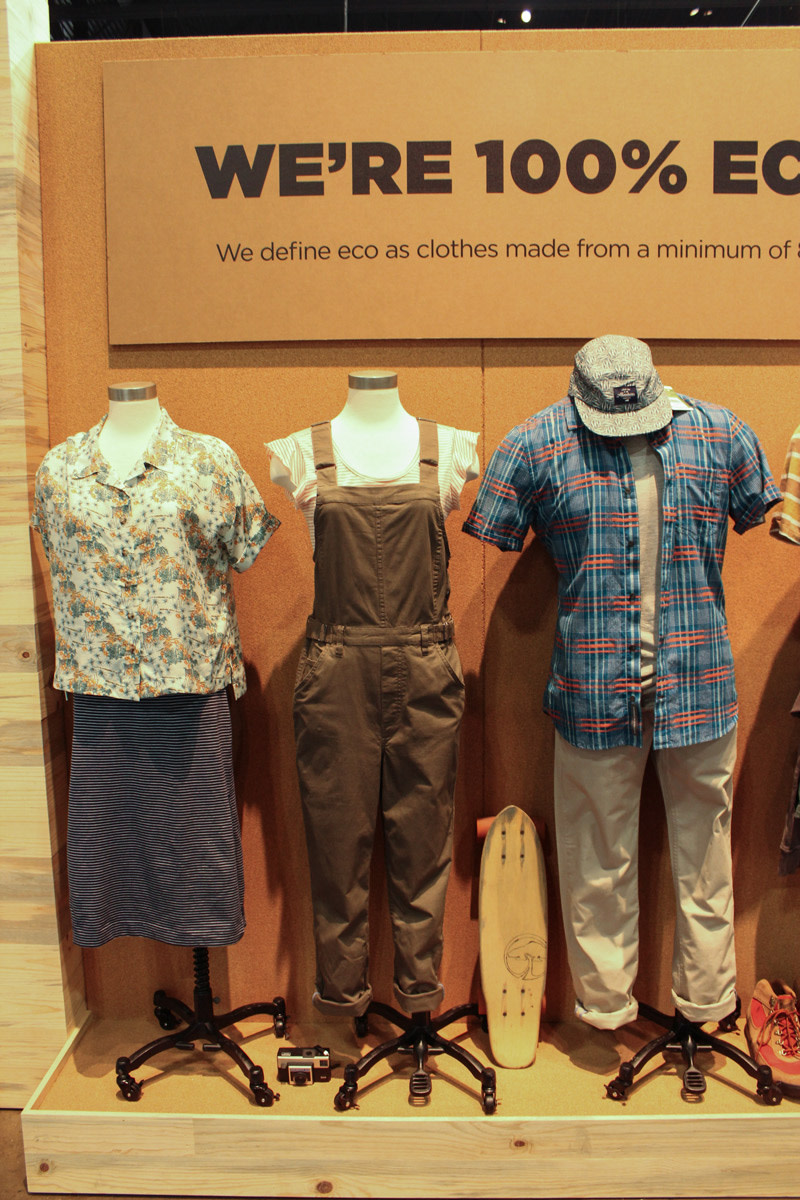 Toad&Co's whole Spring 19 line is sustainable, with each material used at least 80% recycled. The line is a true testament that apparel can look good and do good at the same time.
Down in Venture Out, the cool kids of the outdoors mingled and showed off new product. If you're looking for a snapshot on the brands making sustainability a priority, check out the RANGER Station like we did. This year, they highlighted SAOLA, Indosole, Purist and Sunski, among others.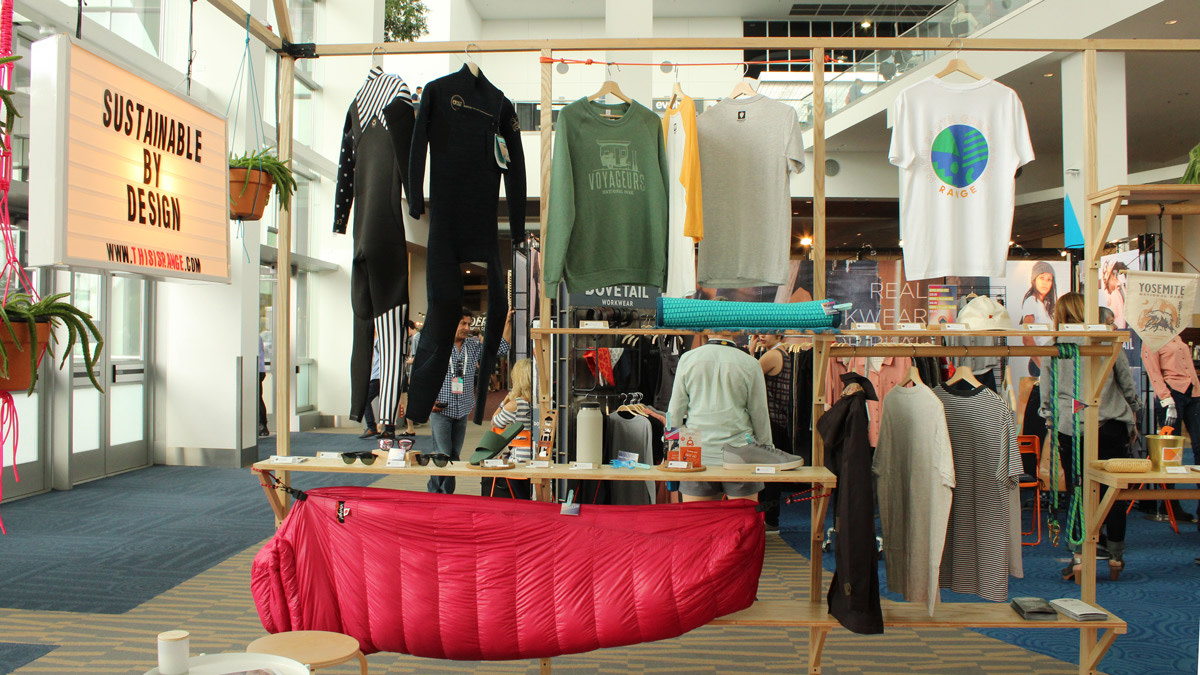 We also stopped by Picture Organic Clothing, where they showed us their new wetsuit made in part from recycled tires, a material they're calling Carbon Black. The brand also uses recycled plastic bottles for their wetsuit liner, and updated stitching and construction on their new line of wetsuits.
SAOLA impressed us with their Spring 19 line. After feedback from their customers, the brand revamped the women's selection, with updated silhouettes and colorways. The new women's Seminoz features a recycled PET knit, stretch knit cuff and a partially recycled EVA outsole, and retails for $99.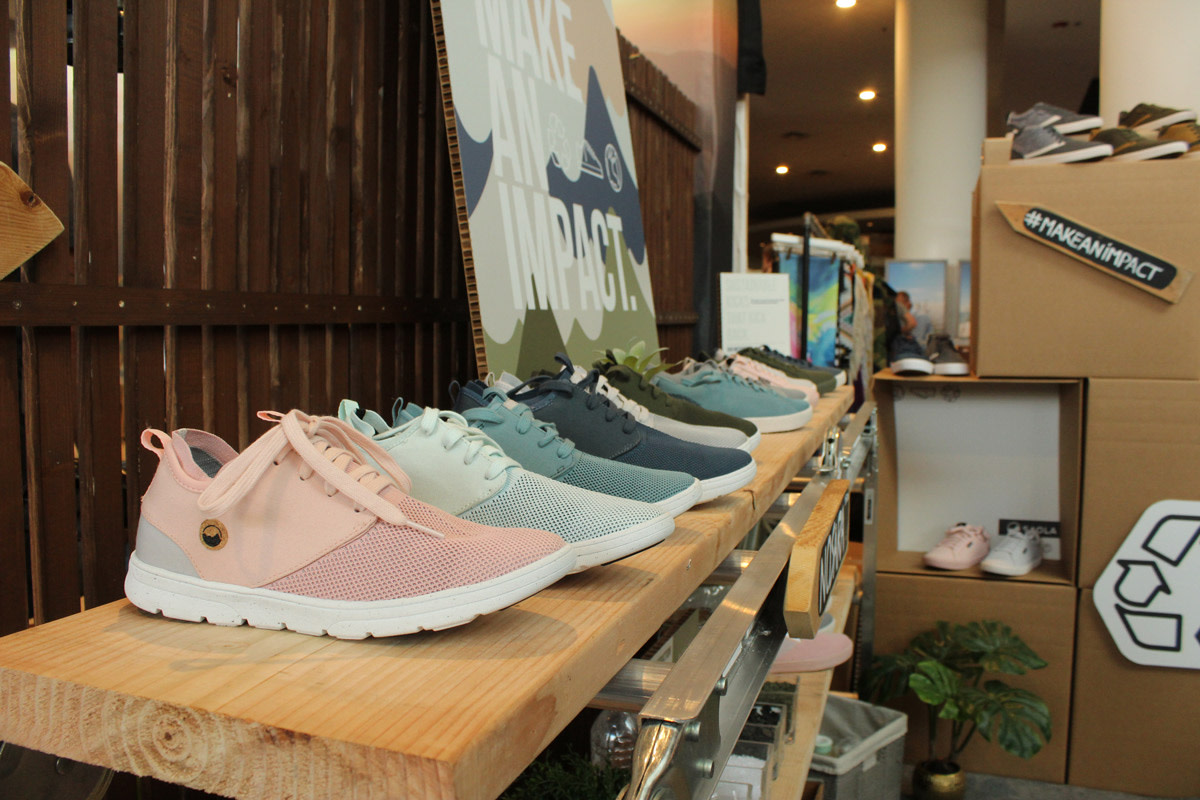 Vuori showed off their Spring 19 line for men and women. The brand continues to stay committed to being both functional and style-forward, hoping to carve out a place among the competitive athleisure market as a brand known for not only their technical details, but their lifestyle-oriented aesthetic as well.
Sunski is taking their commitment to sustainability even further, introducing recycled polycarbonate plastic as the primary material their sunglasses will be constructed from, starting in Spring 19.
They gave us a sneak peek at their new sunglass for spring, an update on their classic Treeline model, the brand's glacier sunglass. The original Treeline came in a more masculine silhouette, and wanting to be more inclusive, the brand implemented the technology into two new frames. The brand continues to position itself as unisex, with options for every customer.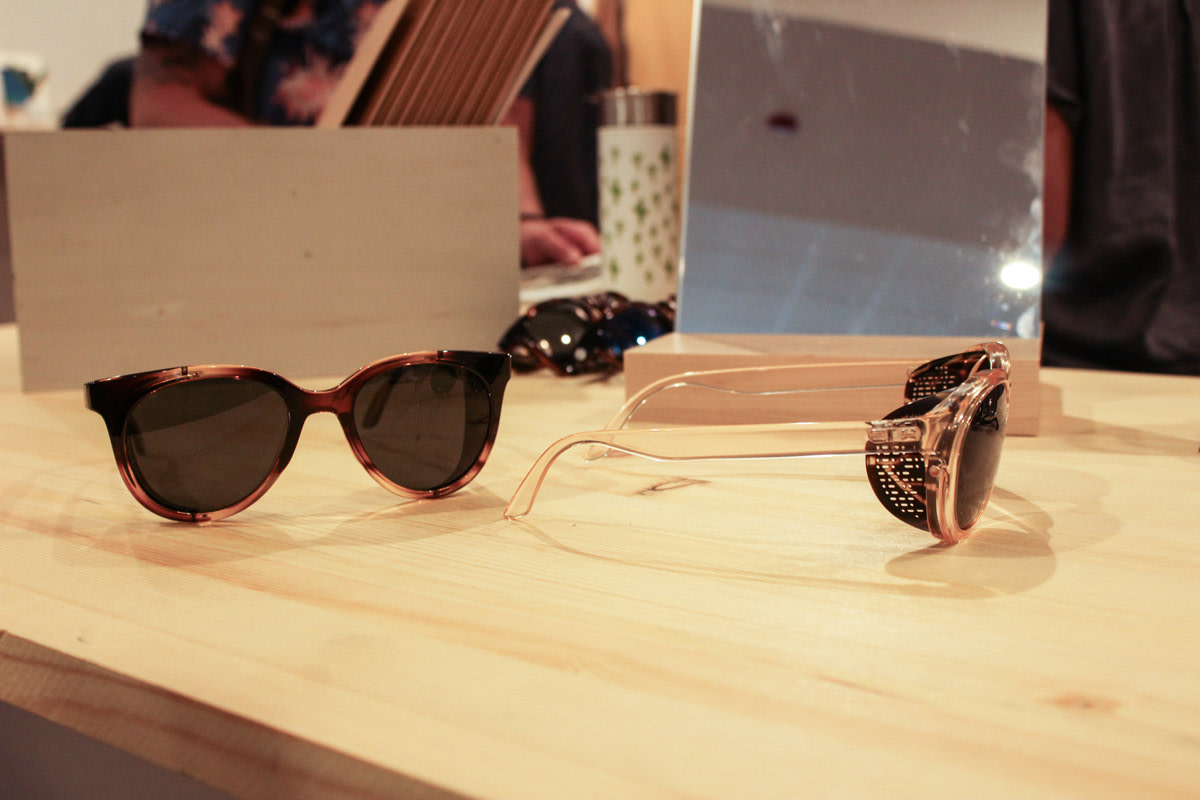 Back on the main floor, we stopped by a couple more of our favorite footwear brands to see what's new for spring.
Merrell is celebrating heritage, bringing back the iconic design that helped founder Randy Merrell start the brand. The Wilderness Legend is a relaunch of the classic Wilderness, and for its modern iteration, features Horween leather, a Vibram outsole and classic blue Merrell laces. The boot is available for Spring 19 and retails for $500.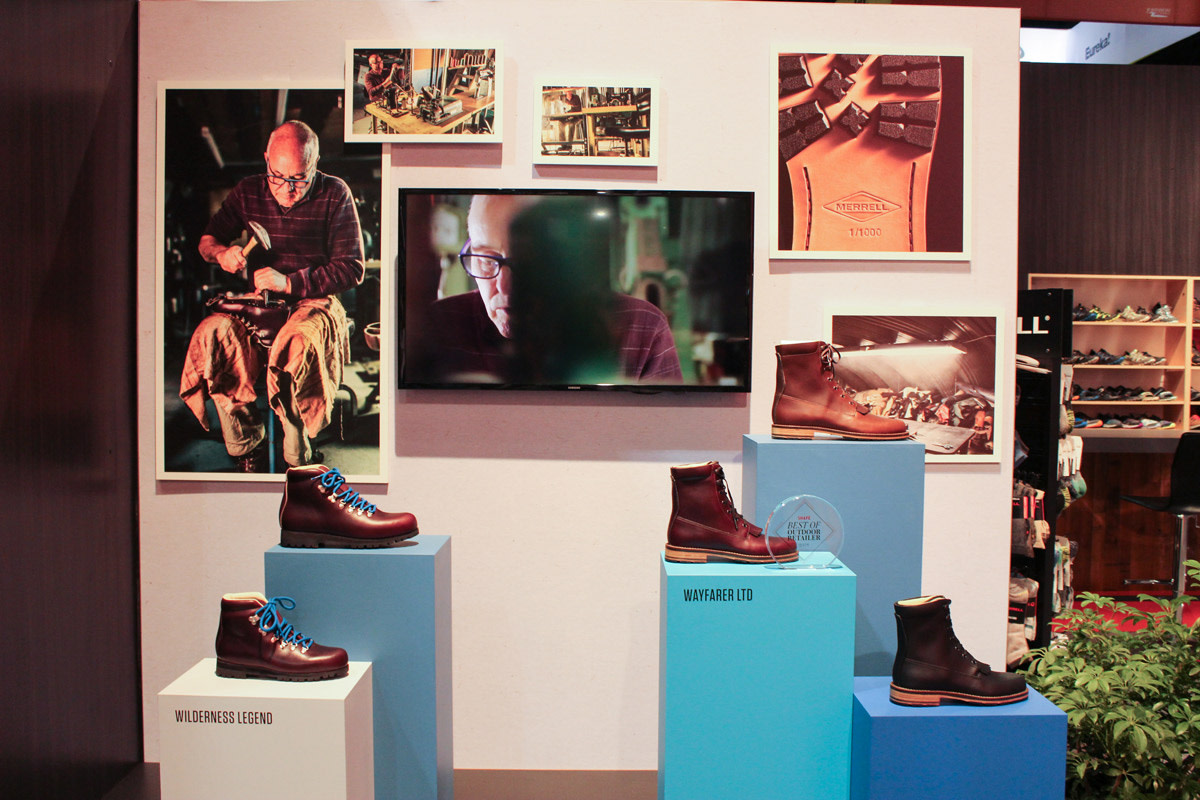 Merrell also placed an emphasis on their Grid Way line of footwear, where every component of the shoe is recycled.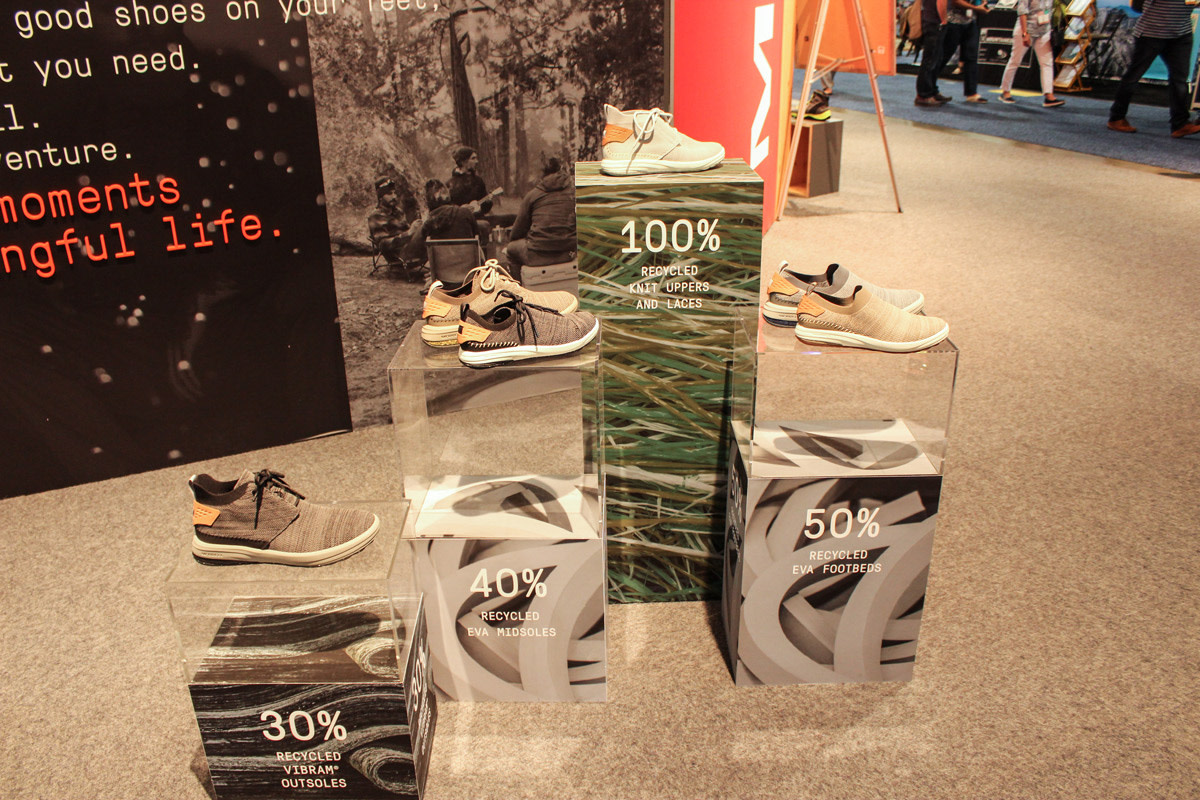 Danner showed us their Trail 2650, named for the Pacific Crest Trail (PCT). The Trail 2650 retails for $150.
Teva is celebrating their heritage, and the Grand Canyon (where the brand got its start), with their spring line. The brand has incorporated their Grand Canyon-inspired print and corresponding colorway throughout their new collection, and is debuting new shoes as well as updates to their classics.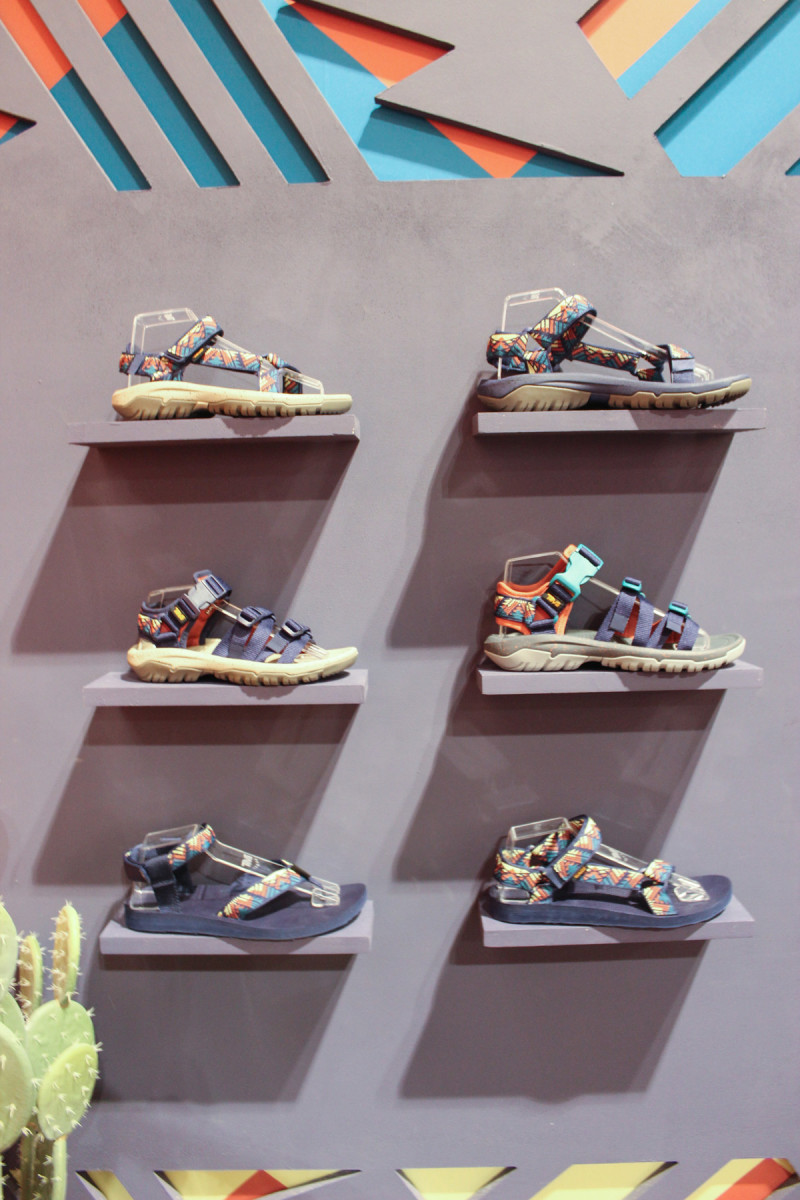 The North Face gave some insight into their comprehensive Spring 19 line. We were particularly interested in their outsole system, EXTS. It's comprised of three components: a rubber compound on the outsole that places sticky rubber on the heel and toe, and durable rubber on the sole, strategically placed lugs along the strike path, and the lug shape itself, constructed to perform in varied terrain.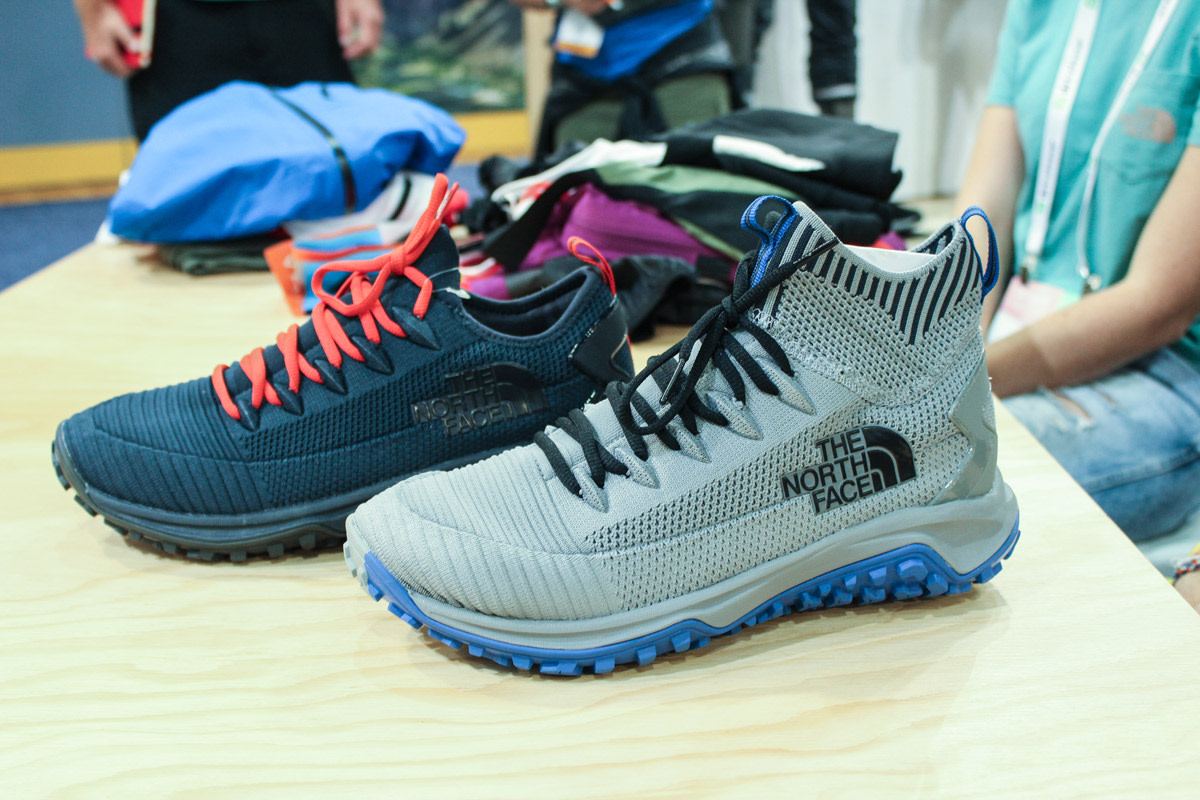 Primus is bringing a new open fire stove to market for spring, the Aeril. It's a minimal cooking solution made for open fires, constructed from stainless steel. It comes in two sizes, a small and large, and folds up compactly for easy transport.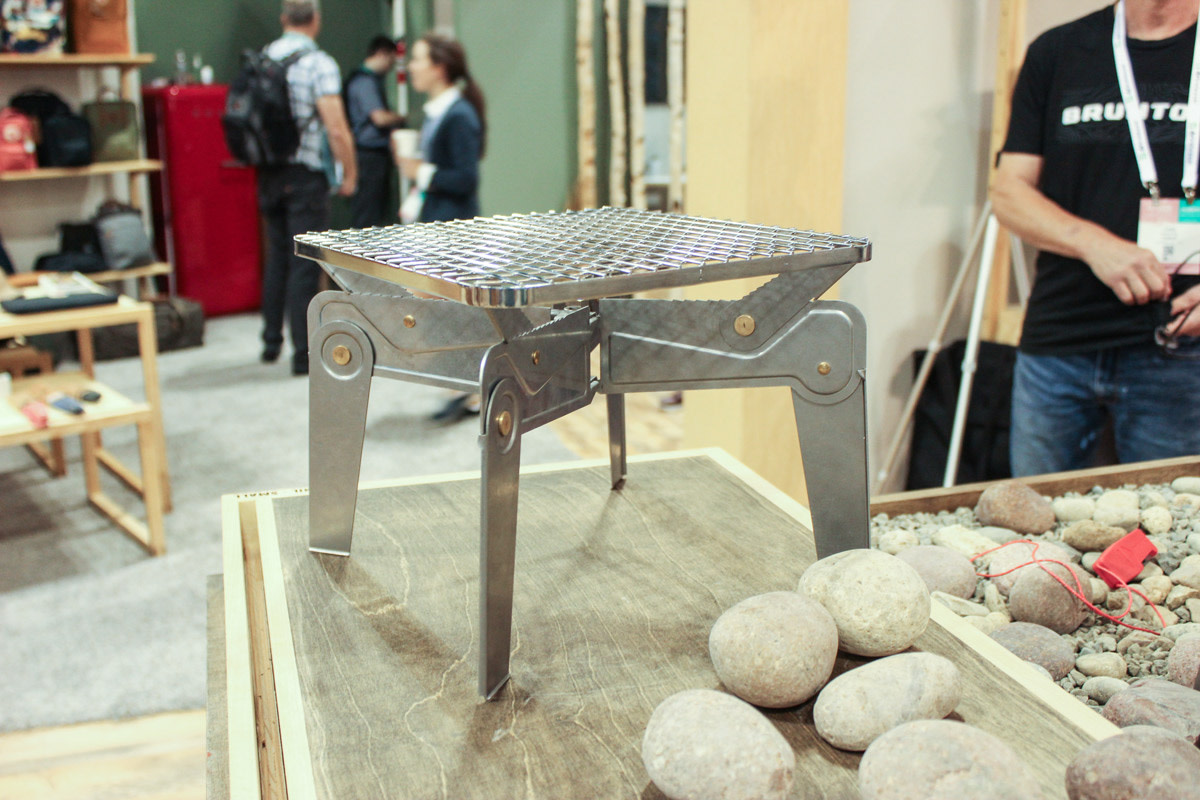 Filson is focused on growth in their luggage and travel bag category – they've seen growth here, and are answering that with new colorways for spring, as well as new options for travel, including their Dry Bag. Spring 19 will also see Filson's biggest expansion yet in their women's line.
United by Blue is also paying attention to customer interests and trends – their bison fiber insulation has received positive feedback, and they're continuing to integrate it into their selection. For Spring, you'll see it in jackets, as well as bison fiber beanies and socks.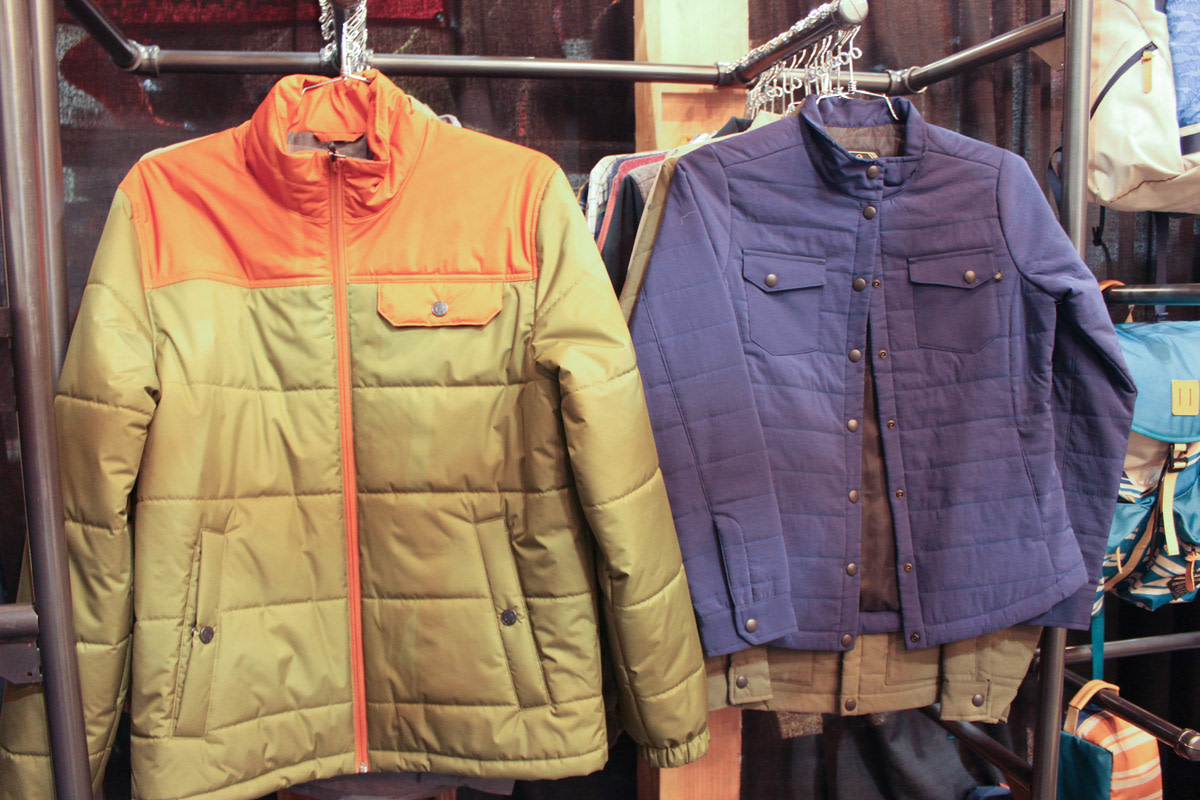 A collaboration that caught our eye both at the Rumpl booth in Venture Out and the Helinox booth on the main floor was the Helinox x Rumpl collab, which features a chair, chair cover and blanket with a custom Rumpl print and Helinox's superior construction.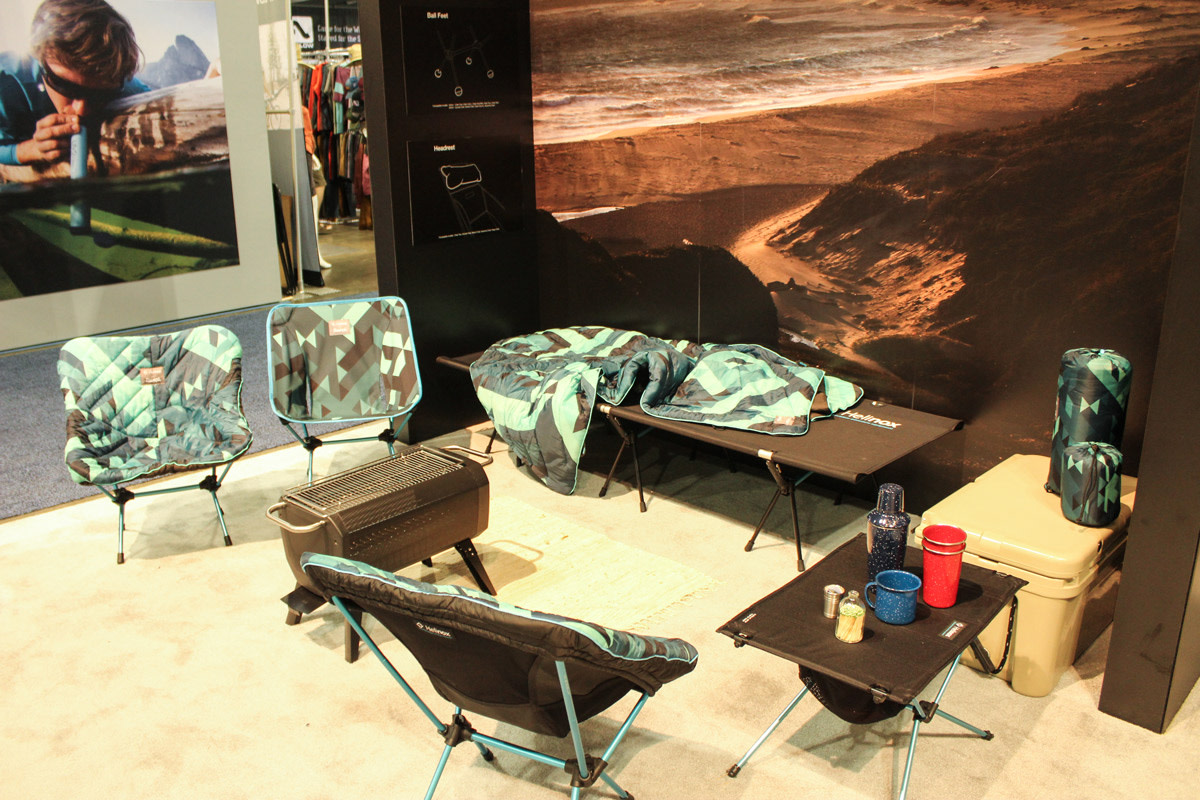 Biolite is moving into the wearable lighting space, with their new Headlamp. During the design and development process, the brand observed how headlamps were worn out in the field, and used that feedback and observation to create their version. Featuring a moisture-wicking fabric for the inner band, a low profile lamp with the electronics built directly into the band, and power on the back of the band, Biolite made a headlamp that combines both form and function.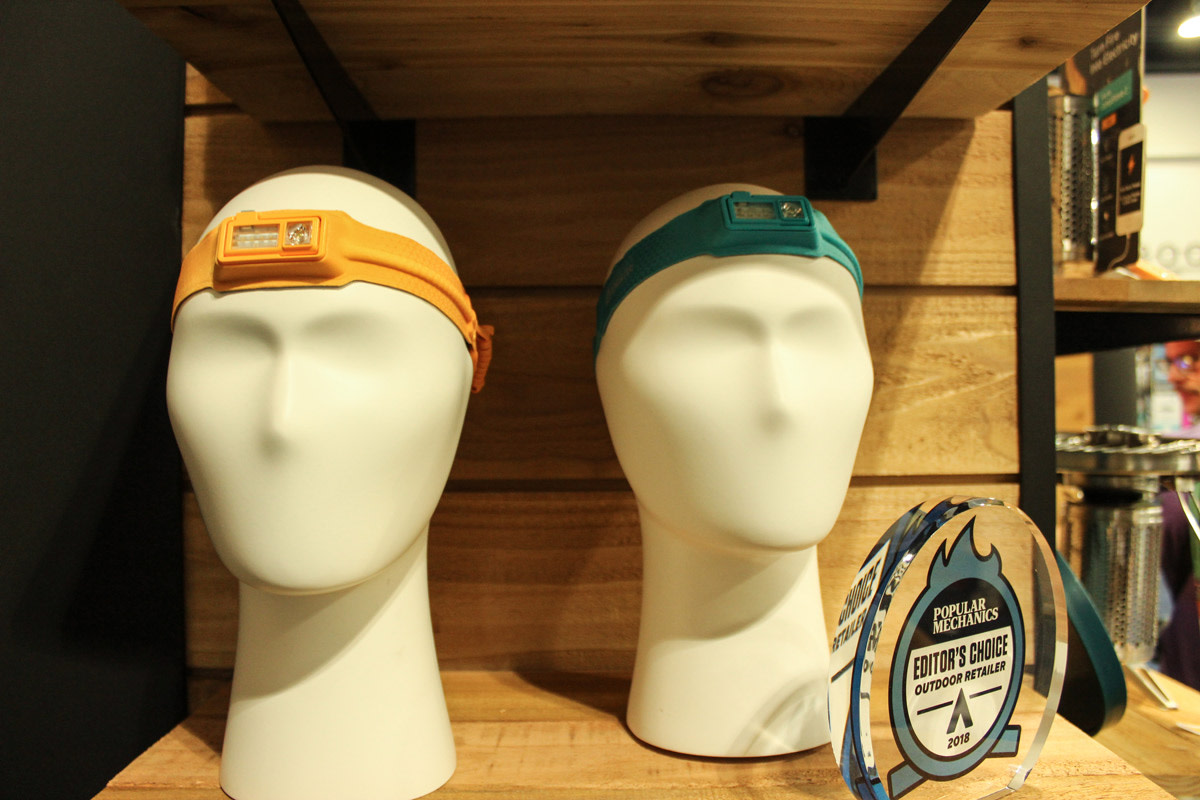 All photos by Hayley Helms
For access to exclusive gear videos, celebrity interviews, and more, subscribe on YouTube!