Any stat guy will tell you: It's not hard to quantify the greatness of Stephen Curry. Points? Assists? Steals? The Golden State Warriors point guard and defending NBA MVP racks up those stats so fast, he makes the game look effortless. Easy, even.
Dig a little deeper, though, and you'll notice that the near-superhuman athletic moves that are so crucial to Curry's game—the ankle-breaking sidestep, the supremely quick shot, the preternatural dribbling skills—are harder to evaluate without resorting to phrases like, well, "near-superhuman." Just watch:
But that's about to change, thanks to the new Degree MotionSense Lab. First unveiled Tuesday with a workout featuring Curry, the MotionSense Lab helps athletes quantify each step or lift as they go through a workout or practice particular maneuvers. The Lab's new video series Stephen Curry: Every Move Counts—narrated by his father, NBA legend Dell Curry—showcases exactly how: That ankle-breaking sidestep? 5.25 feet in half a second. His famously quick shot? Anywhere from 150ms to 300ms, one of the fastest in the NBA.
"I have a feel for my shot, but to actually analyze how quick the release is down to the millisecond—that's pretty eye-opening," Curry told Men's Fitness. "And you want to try to get quicker, knowing that you can measure it."
Powering the Degree MotionSense Lab is groundbreaking software from bioanalytics pioneer Lightwave. By crunching numbers from wirelessly connected fitness trackers or medical-grade sensors in real time, Lightwave can interpret heart rate or accelerometer data to understand exactly how fast, how far, or how fluidly an athlete moves. It an also compare those stats against external data, like the song an athlete is listening to or a decibel measurement of an athlete's breathing, to get a holistic sense of how stress, emotion, and environmental factors affect performance.
The Rock Joins Steph Curry on Under Armour's Elite Team >>>
"With Degree, we're trying to capturing the complexity of the human body beyond simple metrics," says Lightwave founder and CEO Rana June, a specialist in big data (and a DJ!) who has also applied the software to quantify crowd reactions at sprawling festival concerts or adrenaline-fueled athletic events. "In the future, we see this data becoming a coach for you. As you're training, you can get insights as to how it's pushing you further…. And not just for professional athletes—everyday people can understand their basic motion, too."
June offers an example: "Maybe you're aiming to hit a particular heart rate while performing an explosive movement. As your workout is progressing, maybe you're noticing that while you're at your max heart rate, your exertion is not at the level that you want. And that allows you to course correct. That's a very real, tangible insight from an active data source."
Better yet: While technology like Lightwave was previously only available in a lab—"the furthest thing from the real world," June notes—the prevalence of fitness trackers and gear like the Apple Watch is set to deliver it to the masses. "As wearables get more and more accepted, there will be a demand for software that will be helpful and not just quantitative," she says.
Game Changers: Stephen Curry >>>
Degree is set to roll out a series of experiments on the motion of athletes and crowds at the 2016 NCAA Men's Basketball Final Four. We sat down with Curry, fresh off the Warriors' 116-95 demolition of the Knicks at Madison Square Garden, to talk about what he learned from the MotionSense Lab and his mental preparation before big games.
Swipe below to control @StephenCurry30's 360 spin.#EveryMoveCounts 🔥🔥🔥 pic.twitter.com/wUllIVFvY3

— Degree Men (@DegreeMen) February 12, 2016
Does the Lightwave give you knowledge that you can use to change your approach? Do you look at that and say, 'My release is x; can I change my game?'
I can use it, especially in the summertime, when I'm trying to add something to my game, or become quicker or more explosive. I can get out there and do a side-step from left to right, and then come back and say, 'Can I go further?' I could try to feel what that means, but then I also have some concrete science and data behind it. I can tell whether I've gotten closer with it, more explosive with it. You can have some instant feedback, which is pretty helpful. That's the most impact I think it would have.
On the floor, during the games, you can't really think about that. You don't want to get in your head or start to over-analyze what you're doing, because basketball is the ultimate feel sport, and you're reacting like that. Mostly, when you're working on your game in the summer or in practice, you can use that information.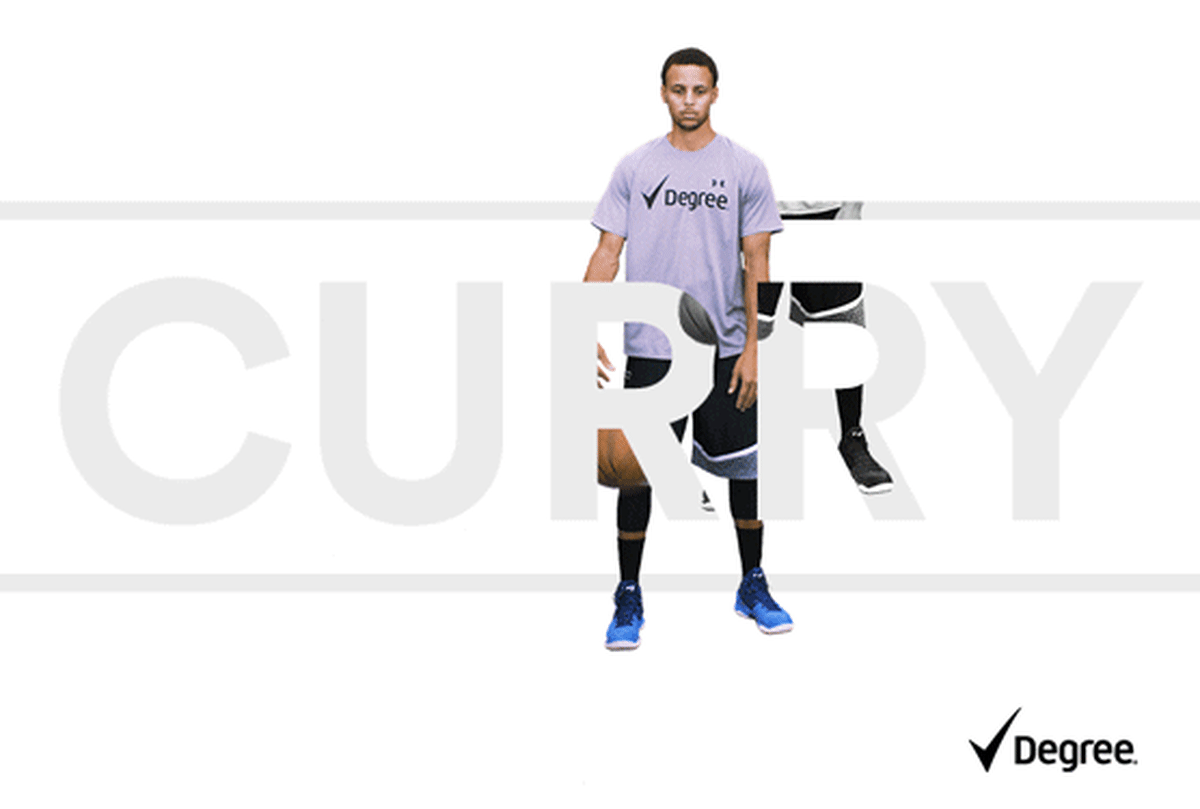 How do you mentally or emotionally prepare yourself for a game? Is there something that you think about, or that you put out of your mind?
I take about five minutes before every game, and I either try to be by the bench or somewhere near the court, where I can visualize what I want to accomplish that night—the game plan, what it will take to be successful against whatever team we're playing against. That way, when I'm out there during the game, it can almost feel like I've been there before, even though I haven't. It can calm your nerves, and give you a sense of comfort when you're out there.
Otherwise, it's all in the routine. On game day, from the time I wake up to the time the game starts, I have a certain routine of how I get prepared, and you rely on that, especially during the 82-game regular season, to get you through the game mode and get locked in. My routine is pretty concrete, and I do the same thing pretty much every game day, so it helps.
Stephen Curry Wins Best Male Athlete at the 2015 ESPYS >>>
Do you have an overall fitness routine or overall nutrition routine that you follow in the season or the off-season?
Nutrition-wise, it's not that different. I don't have a set diet. I try to eat as many calories as I can, but obviously it's good food. I'm starting to get more knowledgeable with how my body responds to certain foods—what helps me recover faster and have more energy during games.
When it comes to working out—lifting weights, cardio, stuff like that—the summer is your grind time. You're putting hours and hours into that. During the season, it's more maintenance work. For me, to stay on the floor and be healthy, a lot of that is taking care of my ankles: working on the chain from the waist down, making sure my muscles are firing pretty soundly. It's not just doing ankle-strengthening exercises. It's pretty much the whole lower-body chain that keeps everything intact, and helps me avoid ankle injuries—to plant and pivot and cut and do all that stuff.
Did anything surprise you with the MotionSense Lab tech? Was there a moment when you said, 'Wow, I knew I was quick, but I didn't know I was that quick'?
My release, in general. Being able to pick it up off the dribble and get it out of my hands. Being 6'3"—which in NBA terms is still relatively short—I have to be able to use that quickness to get the ball off so my shot doesn't get blocked. I rely on that. I've relied on that for a long time. But I didn't know how fast I was. And to be able to measure how fast that was, and to know I'm one of the quickest releases in the game, that was pretty cool.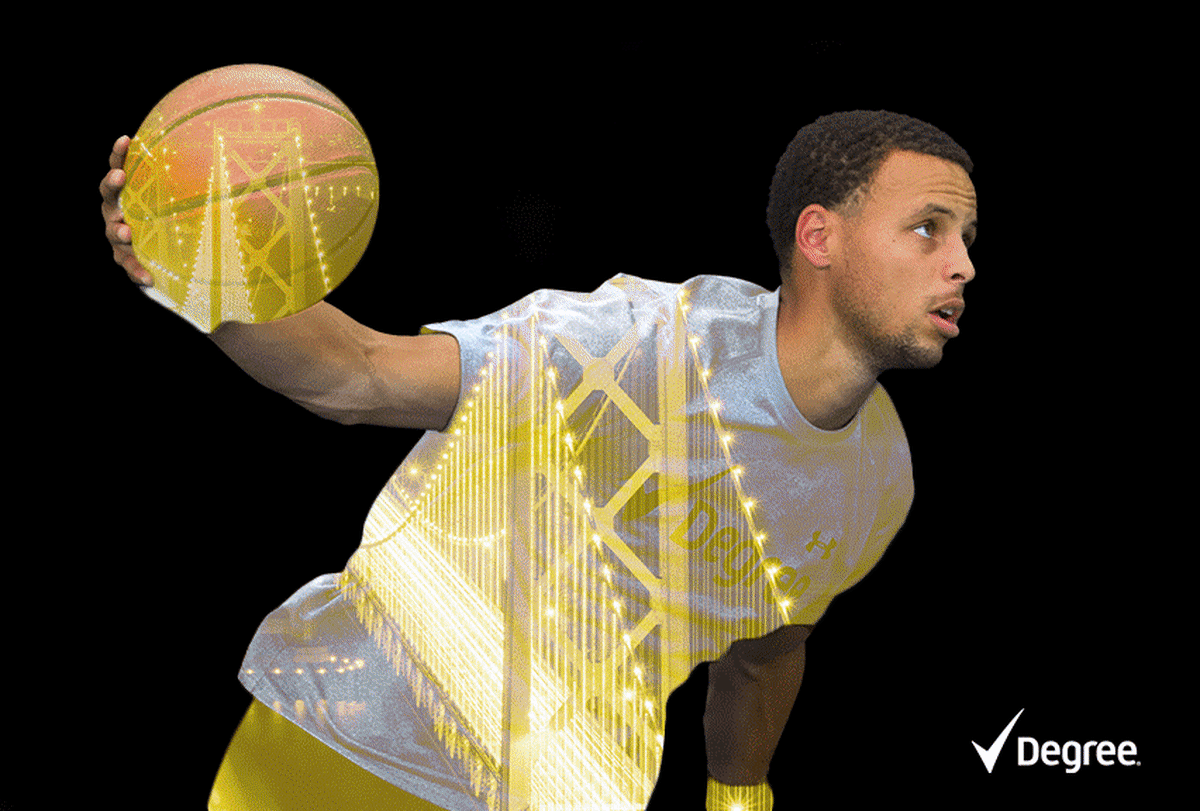 For access to exclusive gear videos, celebrity interviews, and more, subscribe on YouTube!