Gear
2021 Style & Design: Eye-Popping, Life-Changing Gear You Need
For our 2021 Style & Design awards, we cherry-picked the best-designed products that solve problems with game-changing solutions so elegant they have a style all their own.
We broke it down into the major themes, starting with e-machines, including electric pickups that'll smoke your guzzler and great new innovations on snow, surf, and wrist.
Then we highlight the carbon fiber phenomena: There's nothing this material can't make light, strong, and covetable.
In a year of great exploration, we pay homage to getting off-road. Run, pedal, throttle, and UTV your way off the straight and narrow.
Conversely, in a year stunned by global pandemic, we're setting our sights on the other side with travel gear—hardy stuff that'll outlast your great-grandkids on their travels.
Of course it wouldn't be Style & Design without some serious tech. We cover A/V goods in the form of five sensory boosters to take you places you've never seen or heard.
And lastly, we hit modern home essentials so you can cook and caffeinate like a Jetson.
2021 Style & Design: Most Eye-Popping, Life-Changing Gear and Gadgets
Year of the E-Truck: E-Pickups Offer a Spark of Innovation for Truck Lovers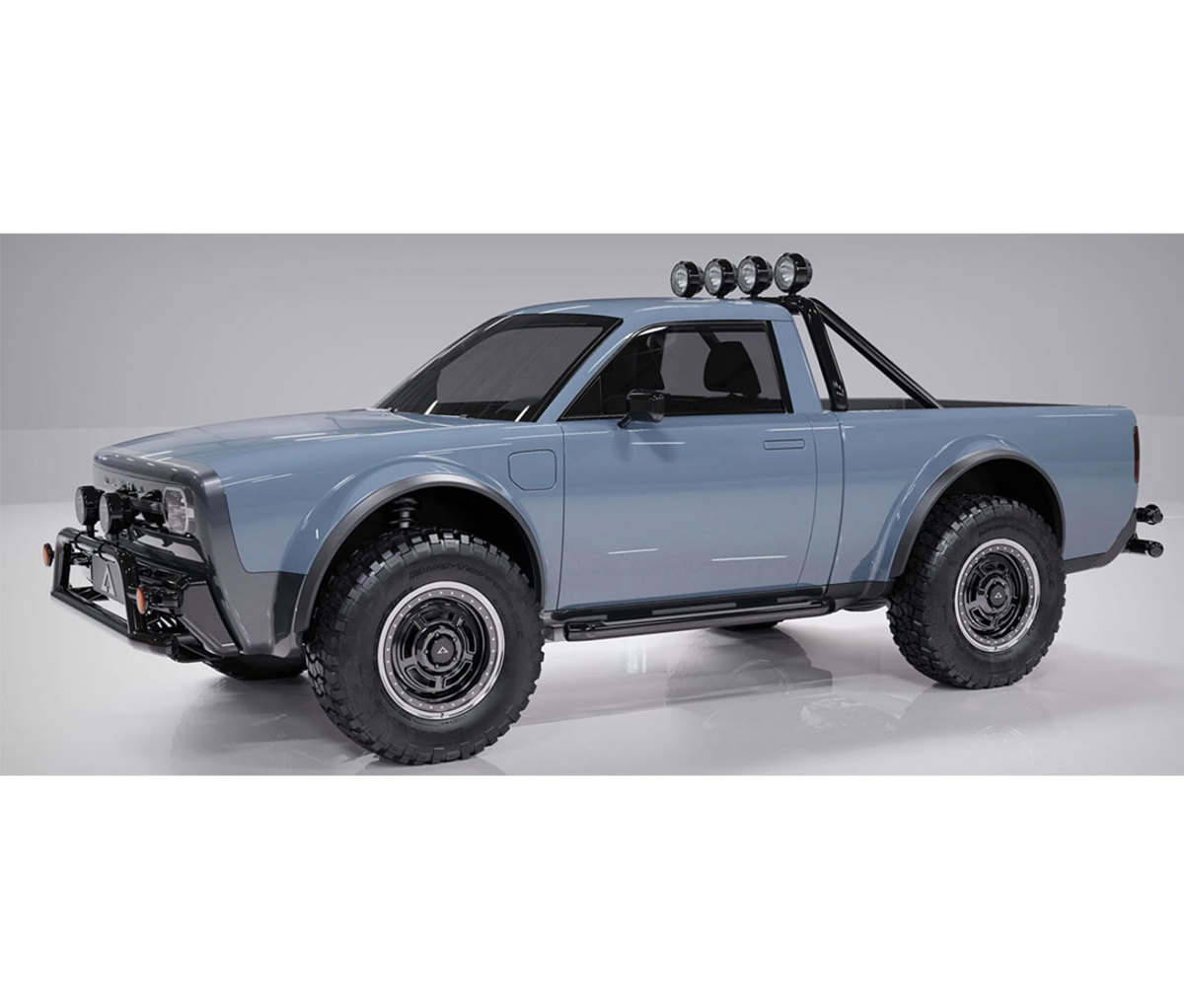 Alpha Motor Inc. Wolf Electric Truck
The Plug-in Multi-Tool Pickup
We are entering the era of the electric pickup. And while the plug-in trucks announced so far smash the fossil-fueled paradigm, they conform to an ongoing trend: They're really big. But not every e-truck needs to be gargantuan. Such is the statement made by Alpha Motor Inc.'s Wolf Electric Truck. With dimensions akin to the midsize fun trucks of decades past—think '90s Japanese imports—the Wolf should be able to zip through modest-size ranch gates and regular-size parking spots with ease. That's about all that's retro, though. Alpha plans to build the Wolf in the United States in single or dual motor (four-wheel drive) versions, and power it via a 75- to 85-kWh lithium-ion battery with up to 275 miles of range. Plans call for its own solar panel, and more add-on utility features than a Swiss Army knife. The California-based start-up hasn't yet produced an actual vehicle—but we have high hopes that the Wolf will signify a sweet spot for electric pickups moving forward.
[From $36,000; alphamotorinc.com]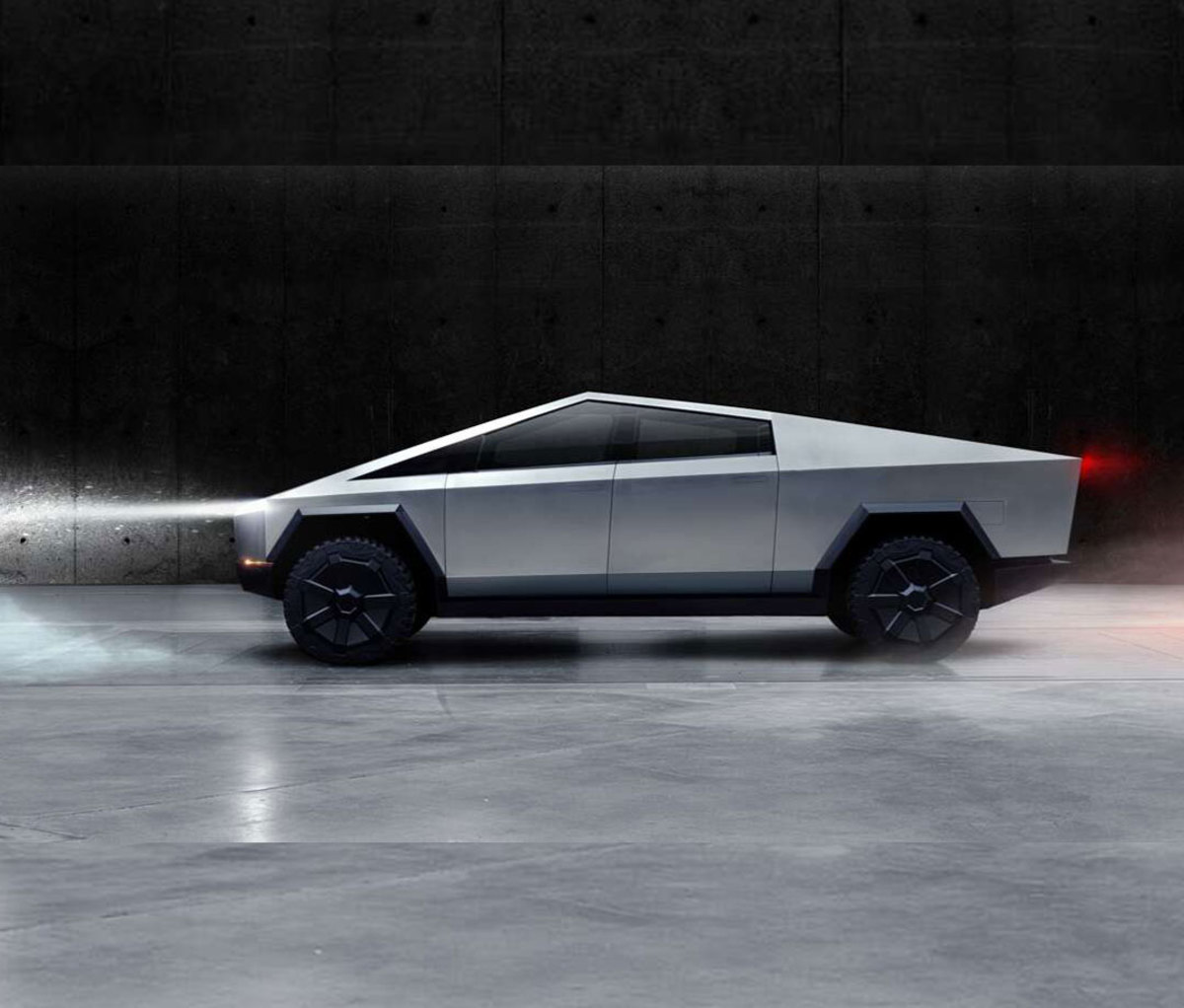 Tesla Cybertruck
Picking up the Future
Sometime in 2021, the Tesla assembly line in Texas will start populating American roads with the wildest-looking truck in decades. Though boss Elon Musk continues to tweak, the final production model should look (and perform) very similar to the stainless steel-sided, electric Armageddon-mobile we've all glimpsed. If it delivers on Musk's promises, the tri-motor Cybertruck will hit 60 mph in 2.9 seconds. (On Earth, that is. No numbers available for Mars.)
[From $39,900; tesla.com]
Get it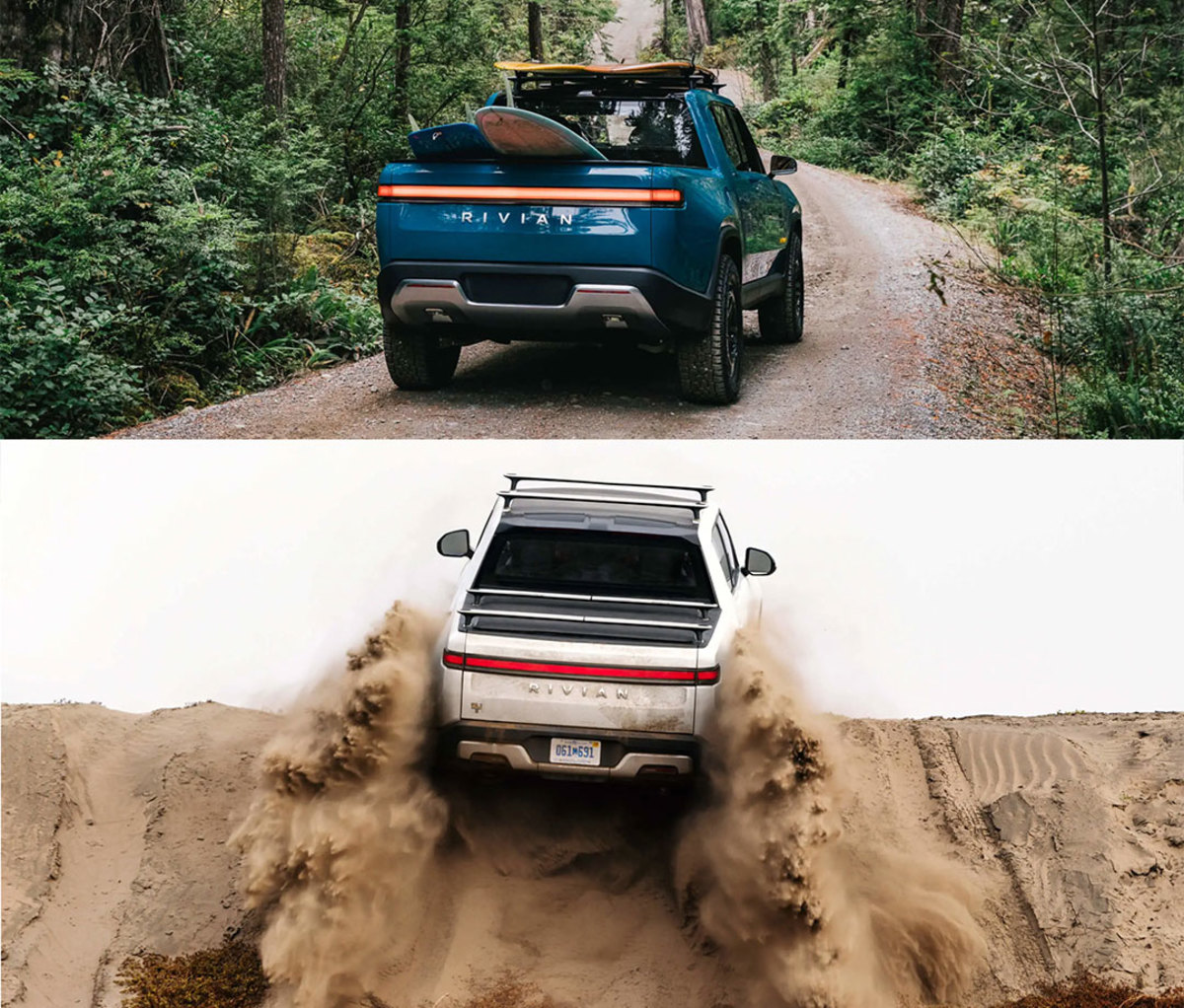 Rivian R1T
King of the (Electric) Off Road
Those looking to go off the grid while barely making a sound should consider the Rivian R1T, an all-electric pickup built to tackle tough trails. It will get there via an all-wheel-drive setup that relies on four electric motors—one for each wheel, along with 14 inches of ground clearance and a body capable of fording nearly 43 inches of water. It might look more conventional in form than the Cybertruck, but the R1T is loaded with cool, utilitarian design features, like a 65-inch gear tunnel, perfect for stashing a snowboard.
[From $67,500; rivian.com]
Get it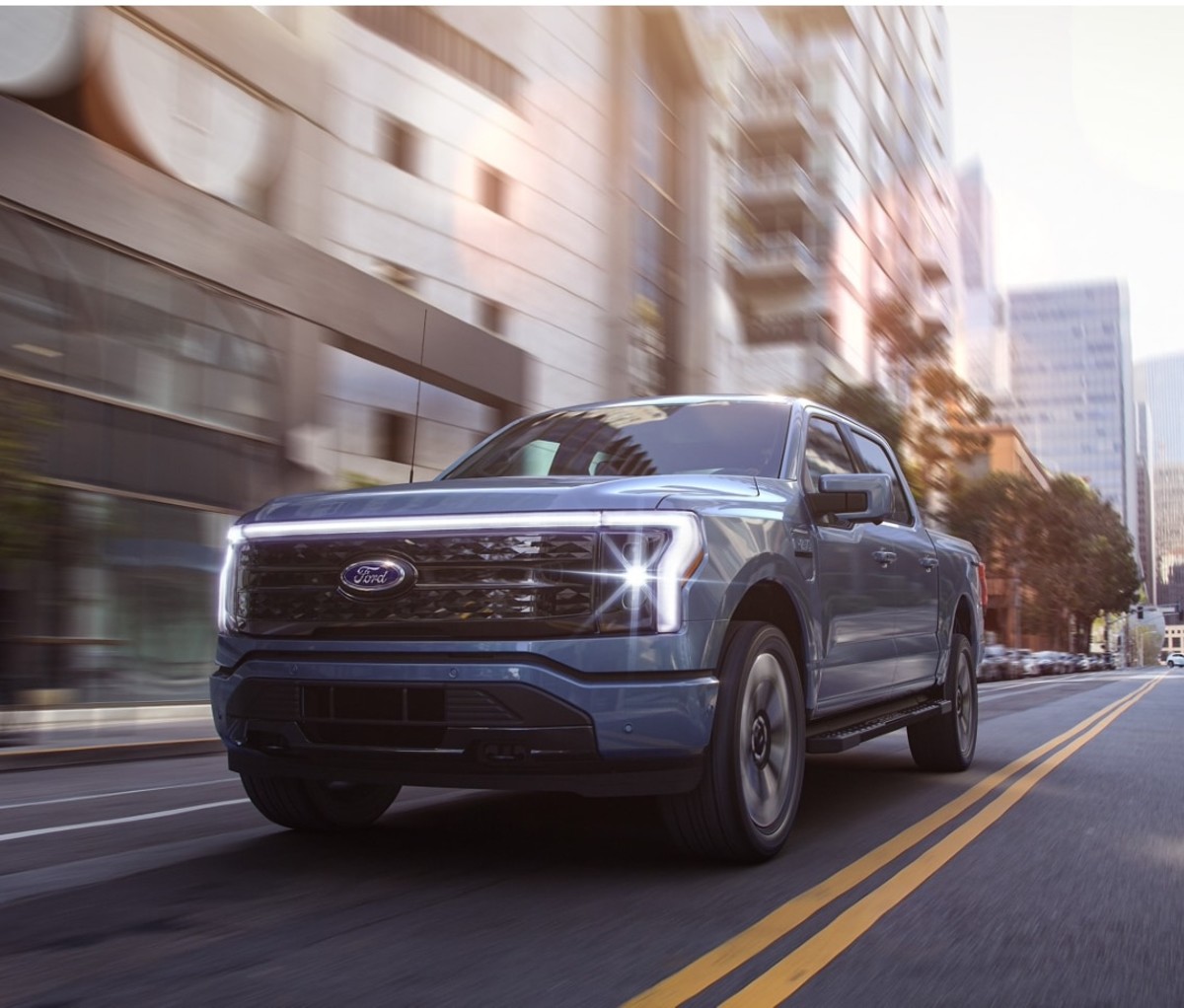 Ford F-150 Lightning
The New Standard
The all-electric F-150 Lightning might be the most revolutionary electric truck yet, as it rockets the perennial best-seller toward a greener future. In order to convert even the staunchest electric skeptics, Ford is building the fastest, and in many ways most capable, F-150 ever, with dual motors that produce up to 563 horsepower and 775 lb-ft of torque. Inside, there's a five-seat cabin with plenty of tech, and up front you'll find a giant frunk. The most surprising thing about the Lightning isn't that it's electric—it's how much of an F-150 it still is.
[$39,974; ford.com]
Get it
Electric Performance: Recharge Your Stoke With These Shockingly Slick E-Machines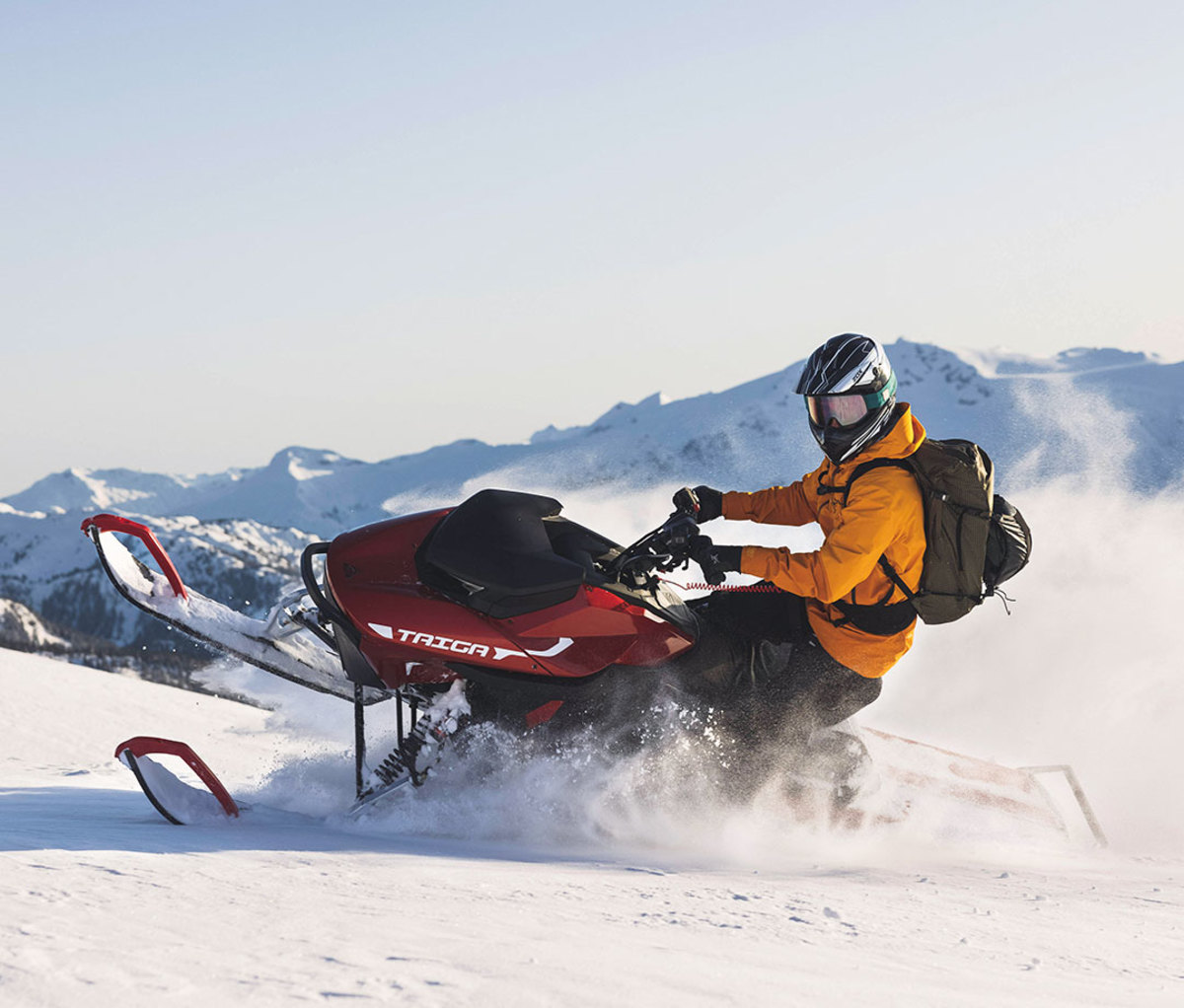 Taiga Atlas
A Clean, Silent Sled
The world's first electric snowmobile emits virtually no pollutants, purrs so quietly that riders can hear their skis slicing through snow—and rages from 0 to 60 mph in less than 3 seconds. The Taiga Atlas's 180-hp motor is unaffected by altitude, so it'll hit max speed (75 mph) at 1,000 or 10,000 feet. And the battery can maintain more than 95 percent of its 87-mile range at -22 degrees.
[From $15,000; taigamotors.ca]
Get it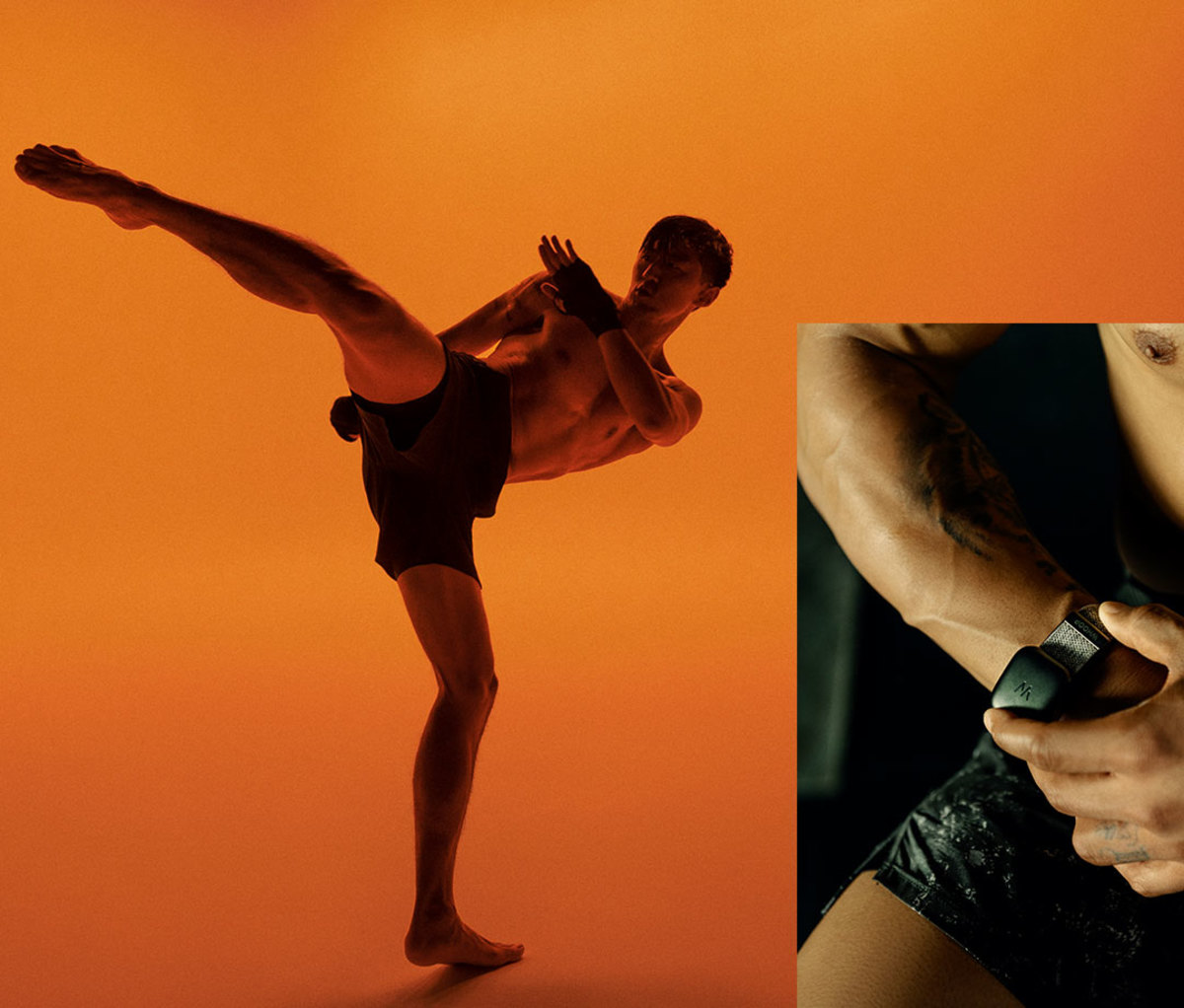 WHOOP 4.0
A Brand that Aids
Upgraded sensors, a waterproof smart charger and new interchangeable bands make the smaller WHOOP 4.0 the most functional 24/7 digital fitness and health coach on the market. WHOOP 4.0 unlocks WHOOP Body, a new line of technical apparel, for data collection at various body points. The sleek device tracks your sleep, recovery and training.
[From $18/month; whoop.com]
Get it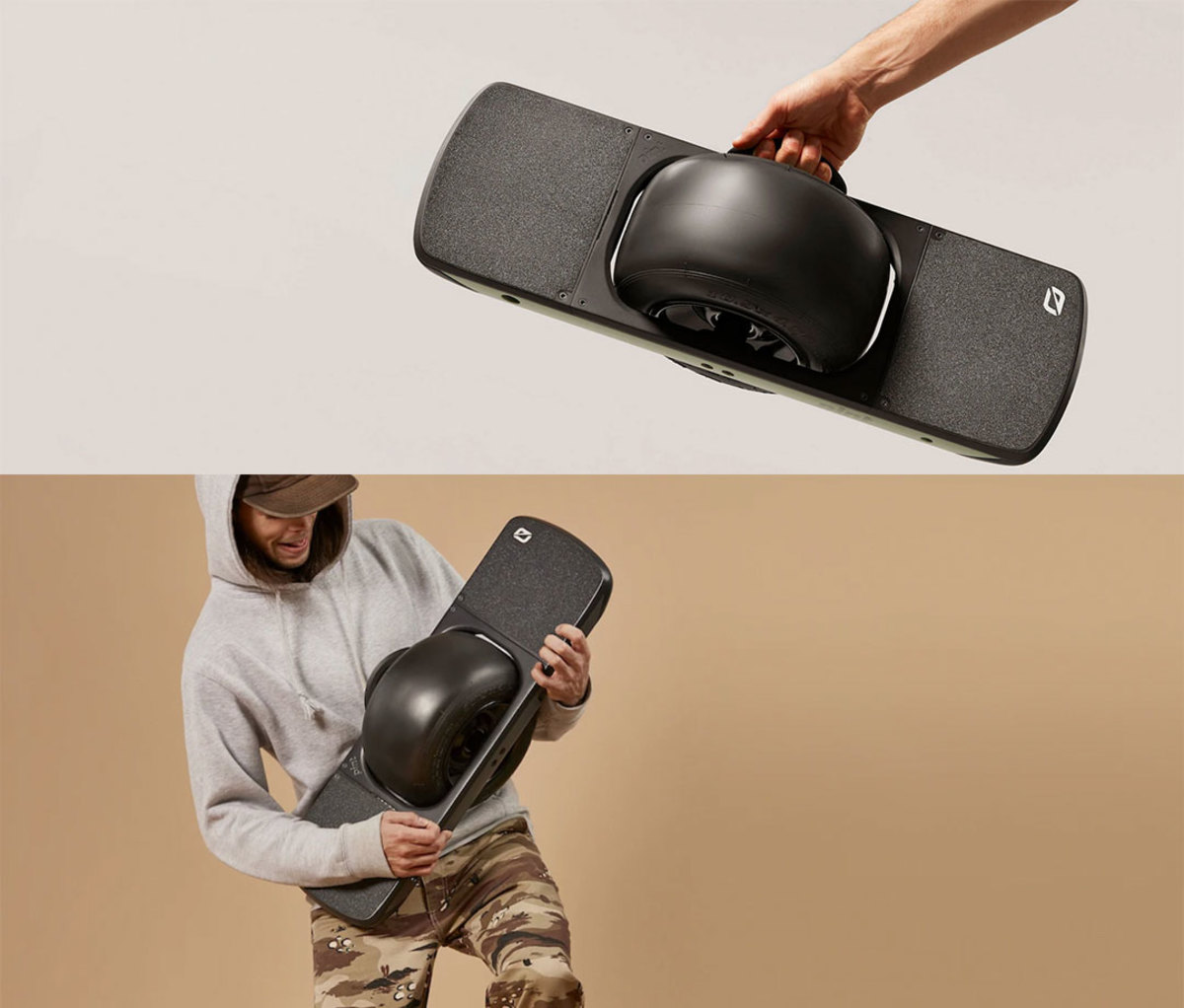 Onewheel Pint
Big Wheel 2021
Fans of the addictive, original Onewheel will want to step up to its newest offering, the Pint, for quick and nimble around-town adventures. Though smaller than the standard XR, the Pint still packs the same powerful 750-watt brushless electric motor and can hit up to 16 mph with a max range of 8 miles. The narrower foot spacing and smaller, curvier tire allow for more agile carving on the road. And an integrated handle makes it the perfect commuter companion.
From $950; onewheel.com]
Get it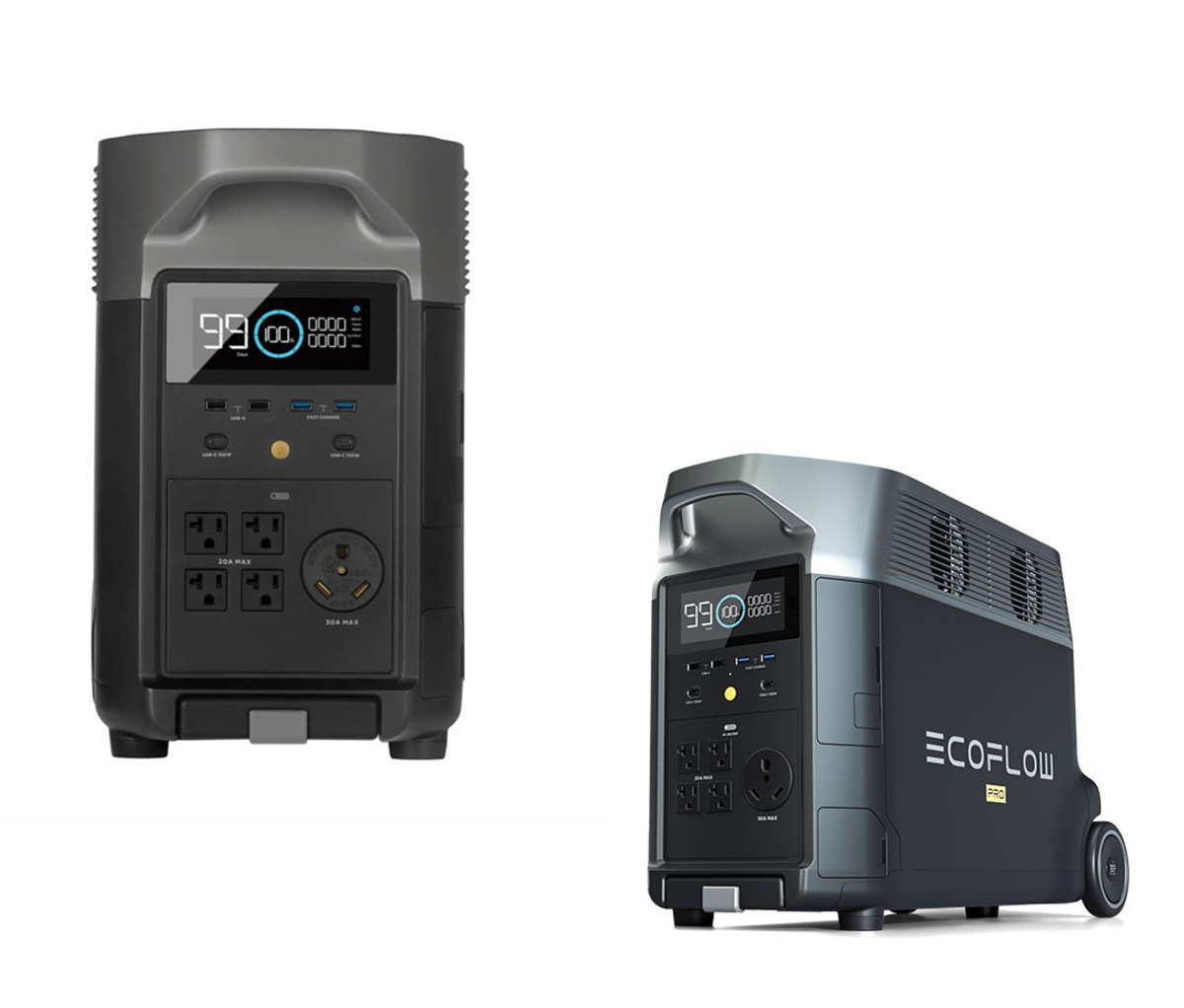 EcoFlow Delta Pro
Generator Next
A wheeled battery generator you juice with a plug-in car charger, EcoFlow's Delta Pro can power up to six days of home usage with up to 15 devices or appliances plugged in. Add-ons to the 3,600 Wh generator, like solar panels and a smart meter, boost its capacity and enhance energy management. Off grid, it also can power an RV like a gas generator—but without the noise.
[$3,599; ecoflow.com]
Get it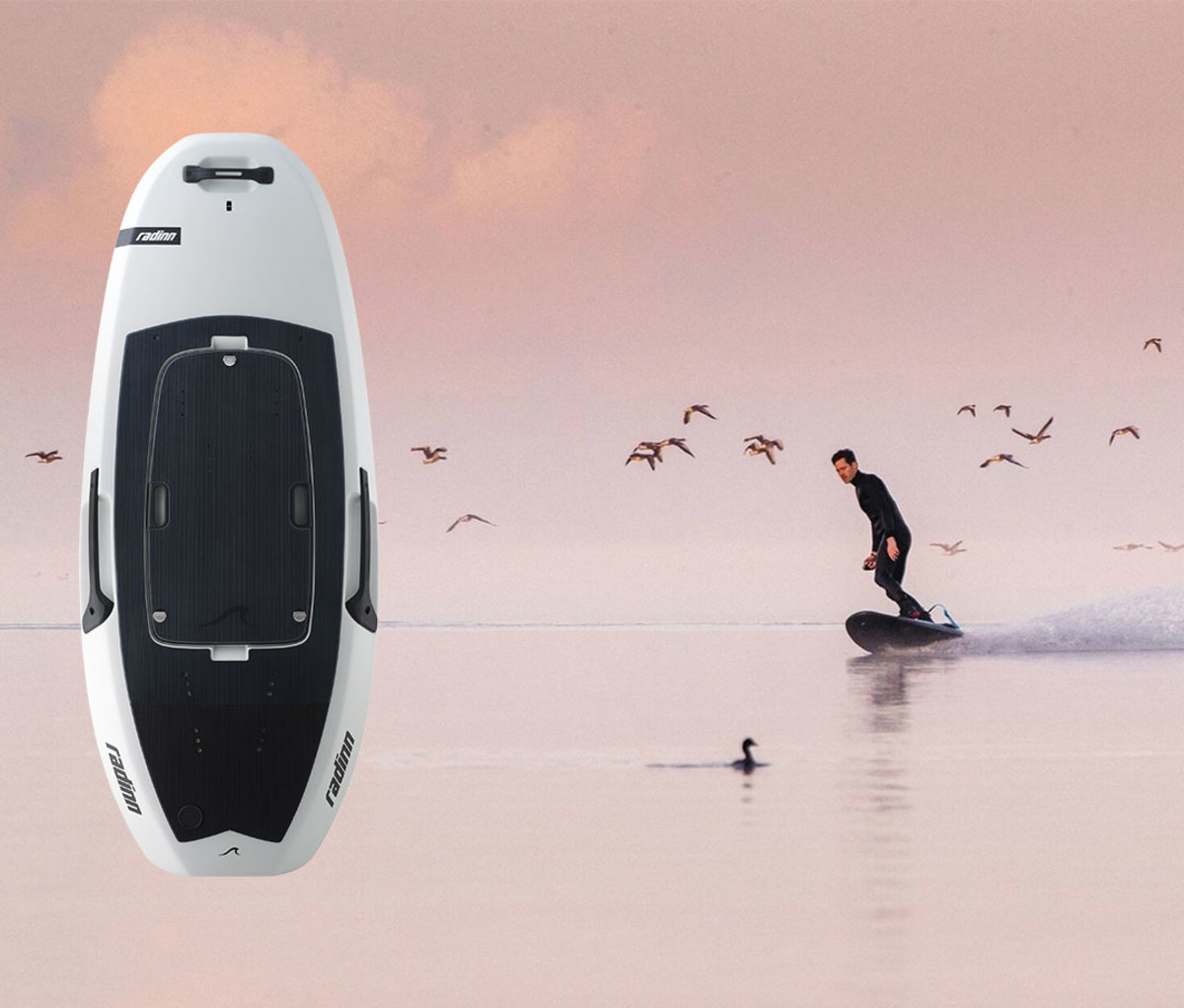 Radinn Freeride
Jet Set
First appearing in 1965, jetboards didn't escape the far fringe until recently, and Radinn's Freeride is the smartest we've tested. Designed for both stability and agility, this modular board features a removable battery and jet pack for easy charging and maintenance, as well as a companion app. With a handheld remote and a magnetic ankle-leash kill switch, you can explore for an hour or so per charge, cutting through choppy surf as well as hitting up to 35 mph across glass-smooth lakes.
[From $9,950; radinn.com]
Get it
Crafted From Carbon: It's a Fact—Carbon Fiber Makes Everything Better (and Faster!)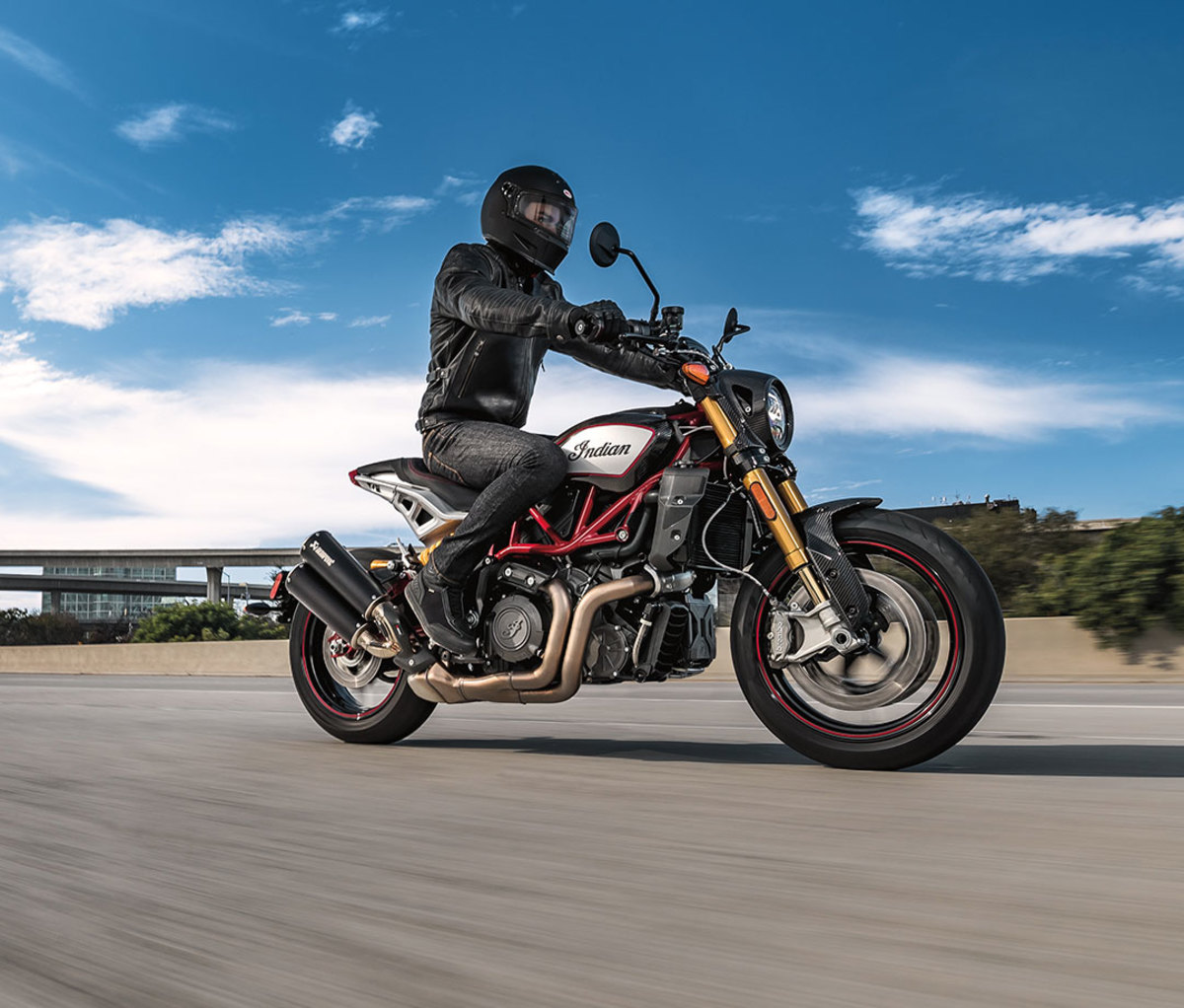 Indian Motorcycle FTR R Carbon
Fast and Functional
Indian's newly matured FTR lineup improves street performance with a lower seat, cooler idle temperature and better throttle response. But the top-line model, the FTR R Carbon, stands apart for its no-compromises build. In addition to ABS, wheelie control and touchscreen display, the tank, fenders and headlight housing are carbon fiber. It's enough to make your commute feel like a day at the track.
[$16,999; indianmotorcycle.com]
Get it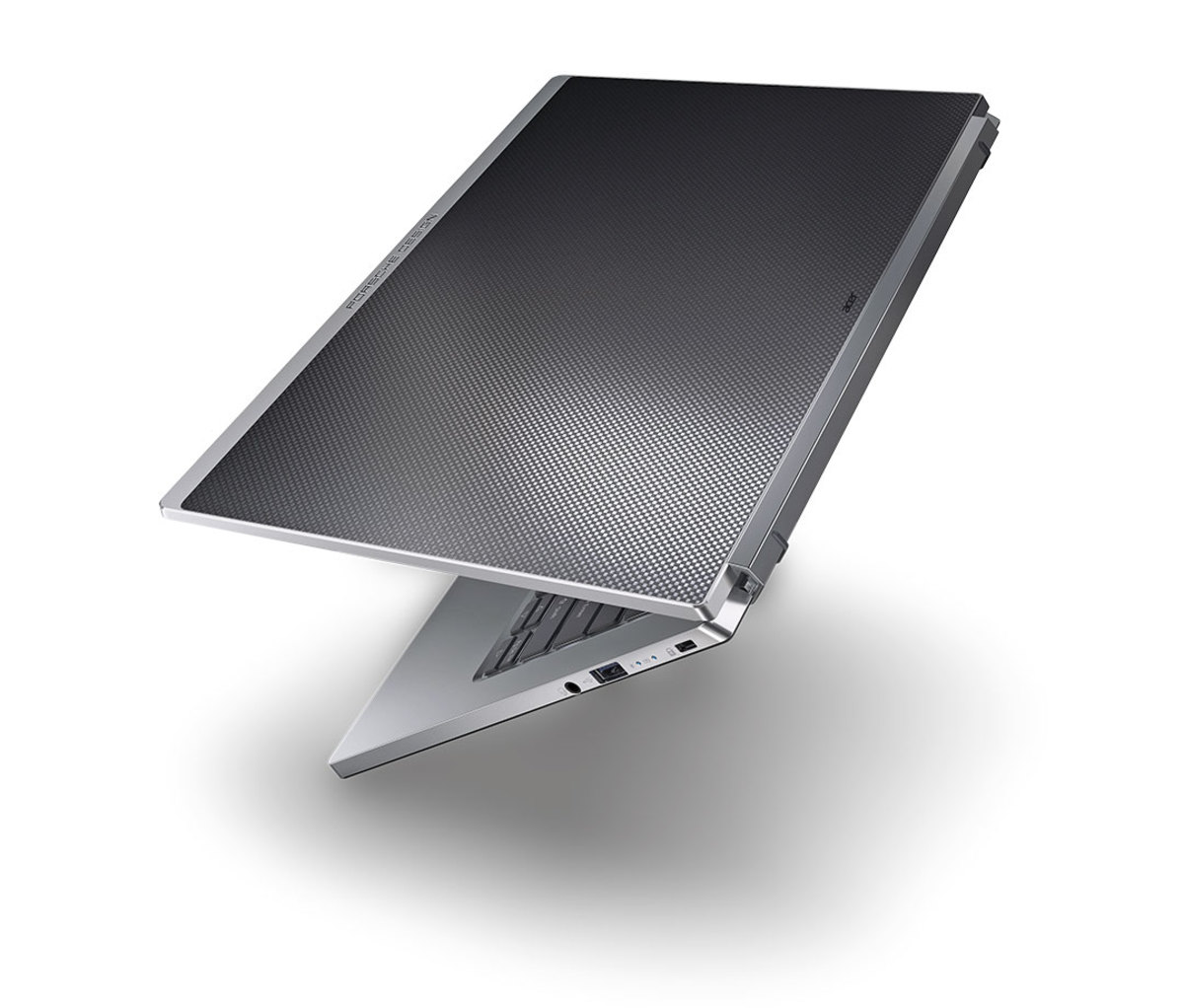 Acer Book RS
Lithe Laptop
Just in time for the return of travel, the Windows 11-ready Porsche Design Acer Book RS is a super-slim MacBook Air killer that's lighter (2.6 lbs) and sports a bigger 14-inch, full-HD touchscreen and state-of-the- art specs. It's also sleeker and more stylish thanks to an elegant 3K carbon fiber cover that offers a nice contrast to the rest of the antibacterial magnesium and aluminum body.
[$1,400; acer.com]
Get it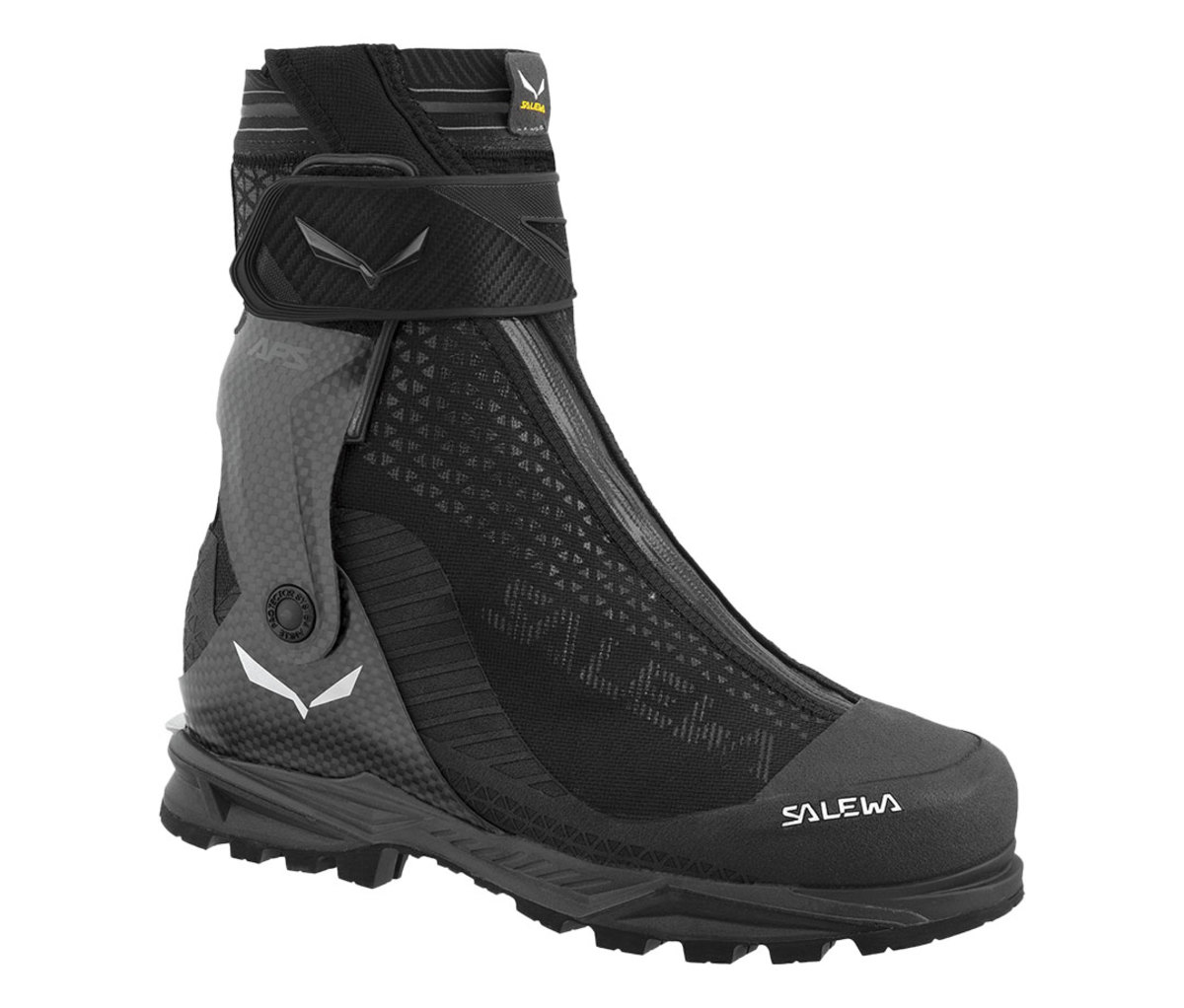 Salewa Ortles Couloir
Traction Hero
At 25.5 ounces, Salewa's Ortles Couloir is the lightest crampon-compatible ice and mountaineering boot. Its hinged carbon exoskeleton provides ankle support and protection while staying flexible. The shock-absorbing midsole minimizes fatigue when making miles, and the waterproof outer protects the insulated inner for warm and dry feet.
[$999; salewa.com]
Get it
Casio G-Shock GG-B100 Mudmaster
Time for Toughness
The Casio G-Shock watches are durable classics lauded for their rough-and-tumble reputation, but the recently released GG-B100 Mudmaster ups the tough construction with a carbon-resin chassis and carbon fiber bezel. It also boasts a bright LED backlight and Bluetooth for app-based functions.
[$380; gshock.com]
Get it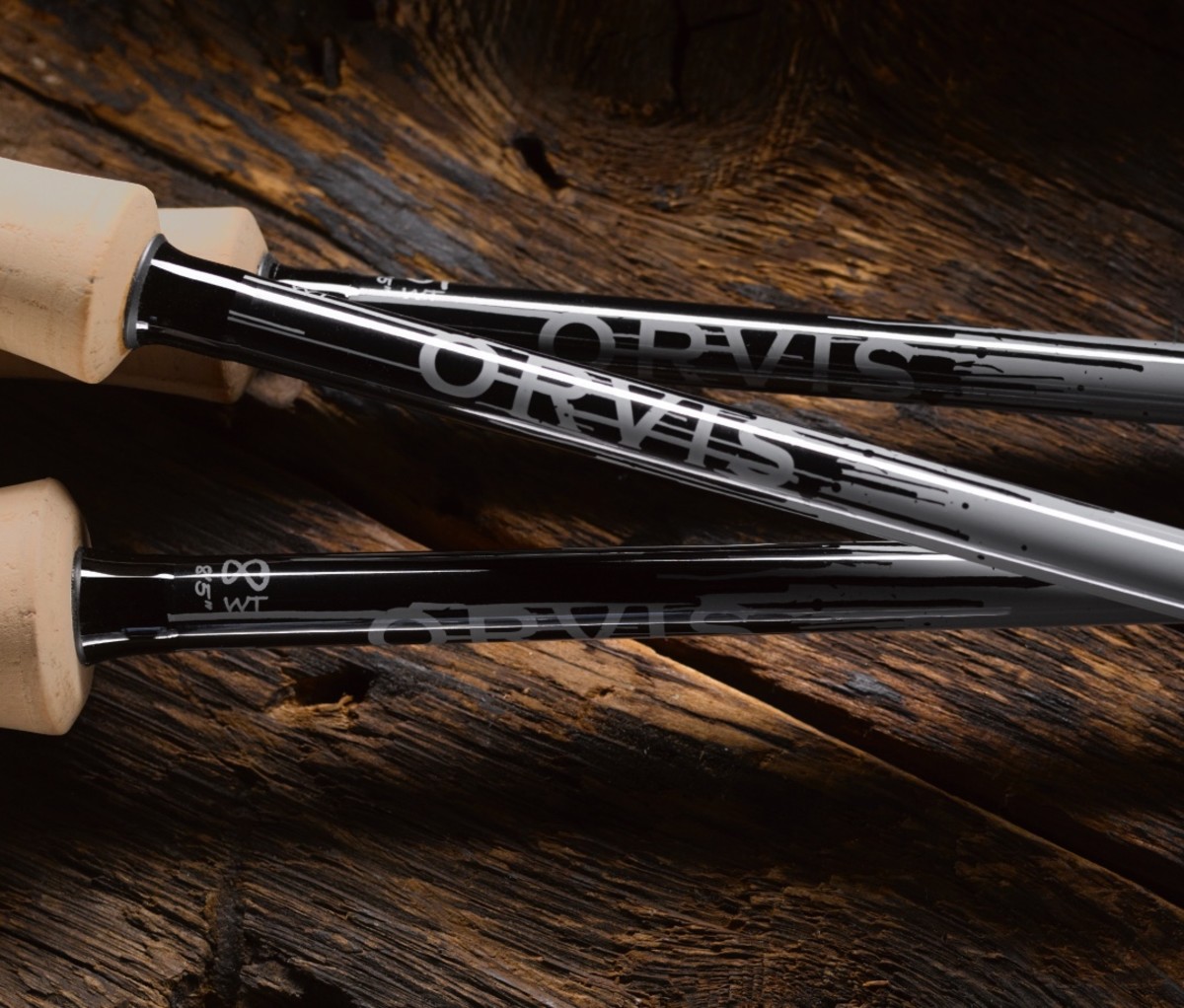 Orvis Helios 3 Blackout Fly Rods
Curated Casting
Orvis's new Helios fly rod collection not only gives you three choice configurations—an all-round 9'5" 5-weight, an 8'5" 8-weight boat rod, and an 11' 3-weight nymphing rod—but they are packed with bleeding-edge materials to improve casting, accuracy and durability. These Vermont-made rods are crafted from resin-impregnated carbon fiber blanks, adorned with titanium silicon carbide guides, and mated to a carbon fiber reel seat.
[$998; orvis.com]
Get it
Redtail RTC
Hot Topper
Rooftop tents are all the rage in over-landing circles, but their lack of amenities can make hanging out on top of your rig a bore. The new Redtail RTC bucks that trend by being a lockable, insulated abode packed with features like dual pane windows, a diesel-powered heater, dimmable, LED lighting (inside and out!), USB and 110-volt outlets, and an exhaust fan. But that's not all: It all comes in a slim, clamshell design that's made from light and strong carbon fiber. (This setup, right, was built specifically for MJ cover dude Jason Momoa's classic Land Rover Defender 110.)
[From $19,500; redtailoverland.com]
Get it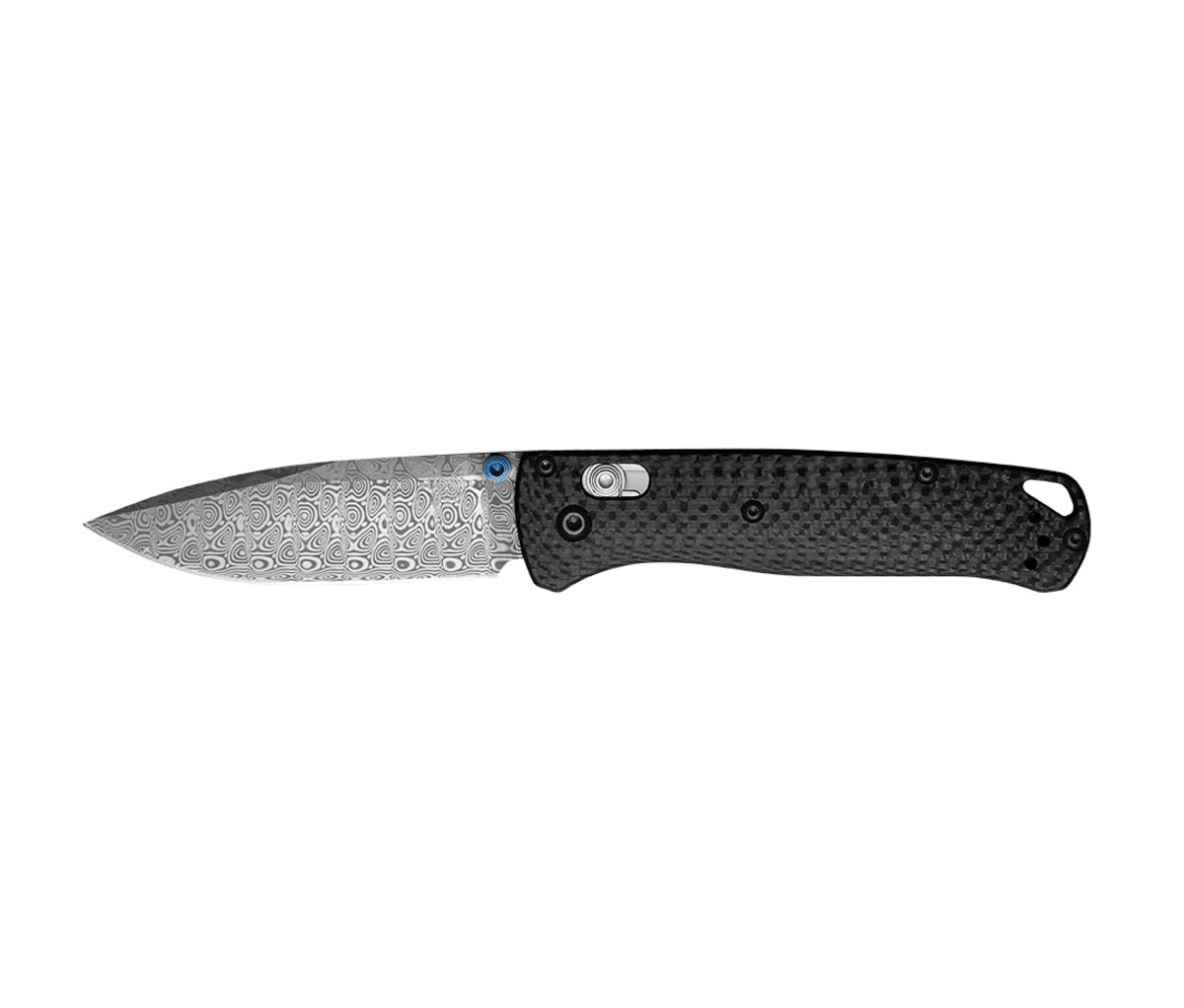 Benchmade Bugout
Bespoke Blades
Design your own slim, versatile Benchmade Bugout knife using the online custom builder. We picked the carbon fiber handle and Damasteel ladder-patterned blade. Then, add thumb studs, laser markings and more. With 497,760 possible builds (no, we didn't check their math), your knife is almost guaranteed to be unique.
[From $175; benchmade.com]
Get it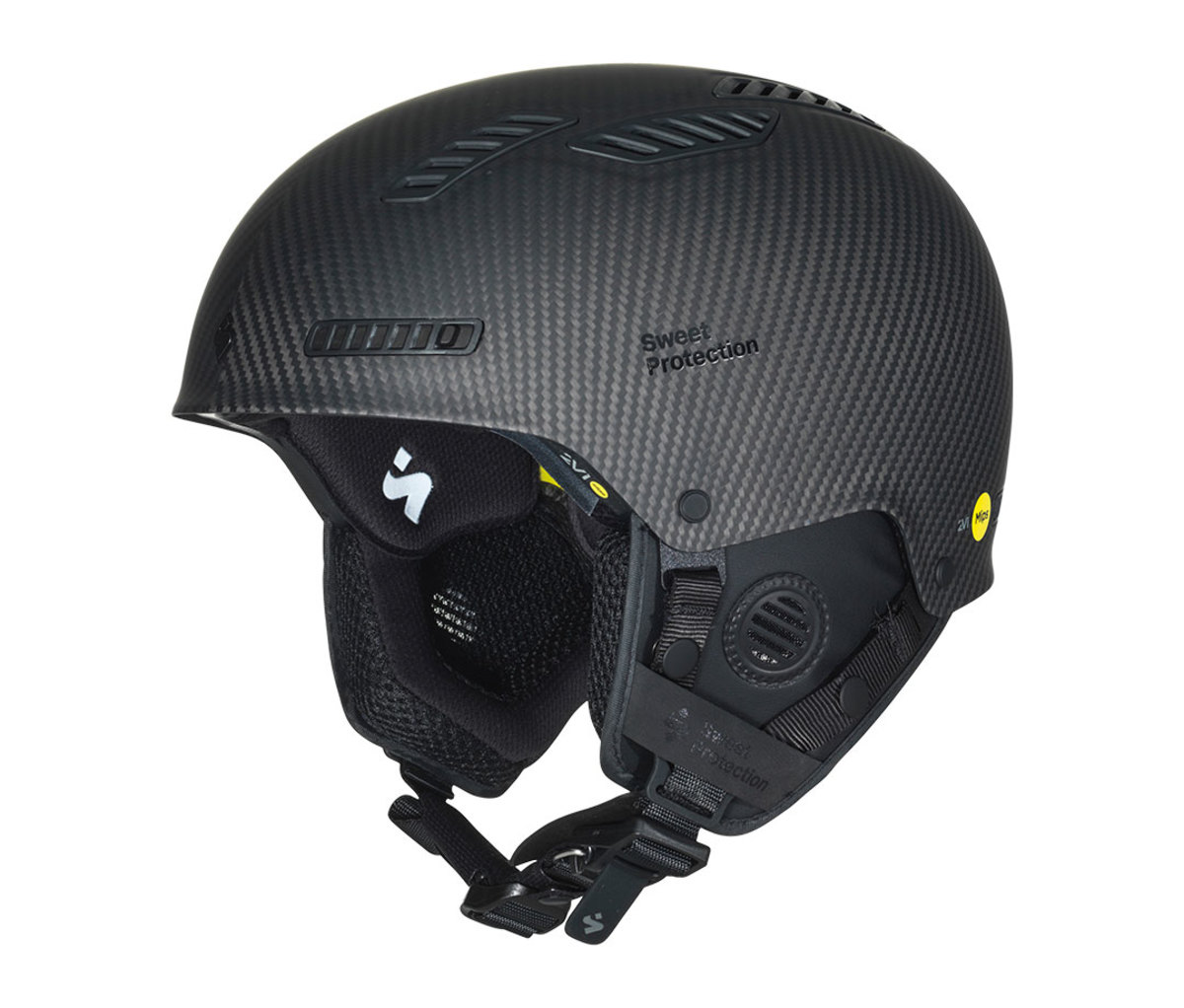 Sweet Protection Grimnir 2Vi MIPS
Head Game
The magicians at Sweet Protection have made the Grimnir 2Vi MIPS ski/ snowboard helmet better and 25 percent lighter. Improvements came in three places: refined, two-layer MIPS tech to dissipate rotational forces; internal ribs and padding to absorb impacts; and a carbon fiber shell tuned to be light, elastic and rigid.
[$400; sweetprotection.com]
Get it
Off-Road: The Greatest All-Terrain Gear for Out-of-Bounds Access
Ducati Scrambler Desert Sled
Enter Sand, Man
The new iteration of the retro-fantastic Ducati Scrambler, the Desert Sled, digs deep into the '80s Enduro vault with a blue metal flake front tin that blends into a red-white-and-blue tank, all set off by rad gold aluminum wheels. The light (460 lb) ripper uses Ducati's tried-and-true, fuel-injected 803cc twin (78 hp), so it performs just as well in the twisties as on the sand.
[$11,995; ducati.com]
Get it
Can-Am Commander Max XT
Backcountry Badass
Can-Am's redesigned 2021 Commander Max XT seamlessly merges the work/play realms into one awesome machine. The dumping cargo box and 2,000-pound towing capacity will manhandle the grunt work, and the 100-hp powerplant and performance suspension can tackle the toughest trails. With four seats, and the roof cargo rack, you can pack the family—and their stuff.
[From $21,199; can-am.brp.com]
Get it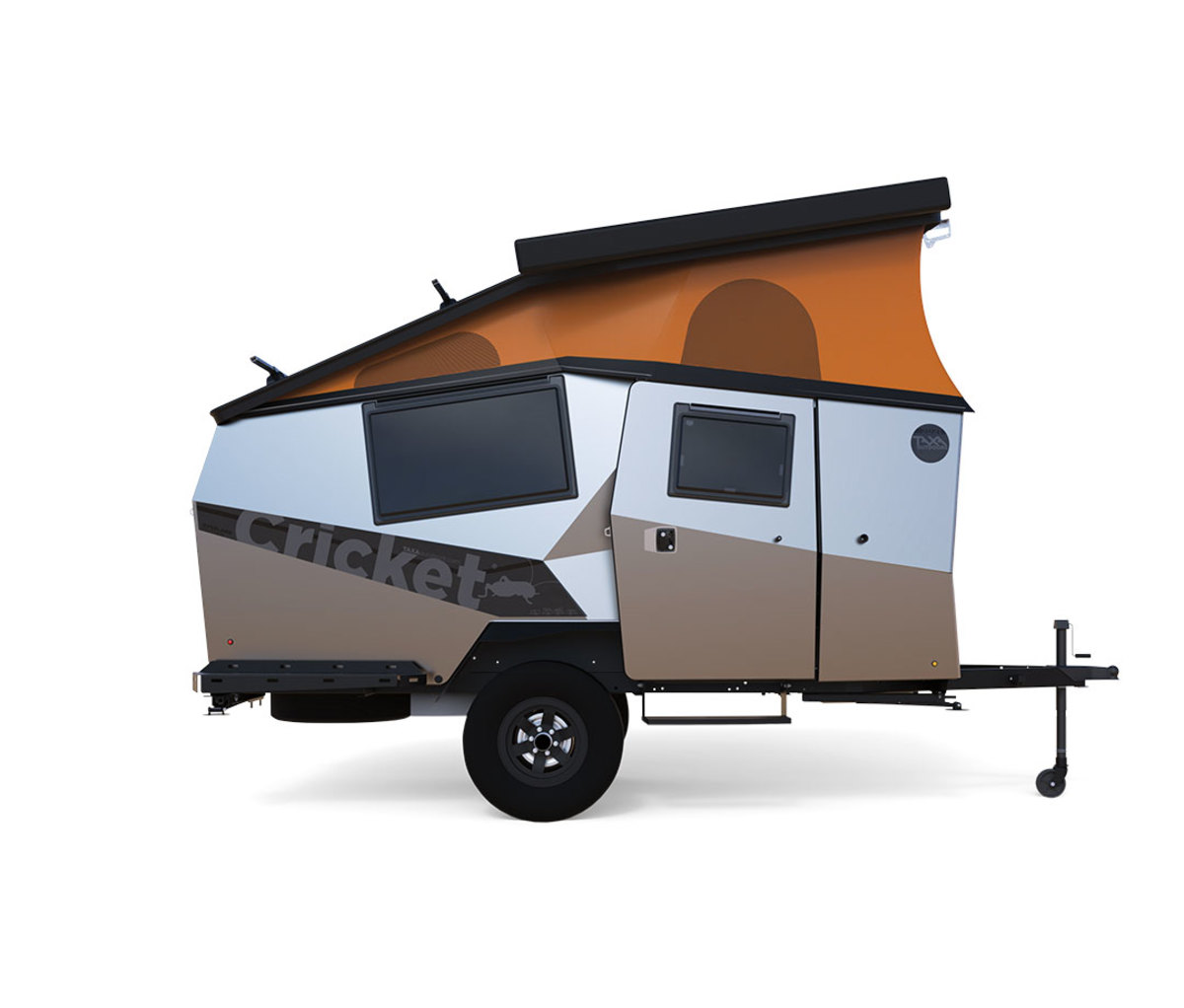 TAXA Cricket
Habitable Zone
TAXA's founding mission was to turn uninspiring, box-on-wheels travel trailers into extra-functional "habitats" crafted from superior materials. They succeeded with the Cricket, the sweet spot of three designs they offer—the 63-square-foot space has a slick pop-top that raises the interior height to a lofty 6'10". The burly, built-for-off-roading Overland model gives you all-terrain tires, an articulated hitch and a 4-inch lift.
[From $39,950; taxaoutdoors.com]
Get it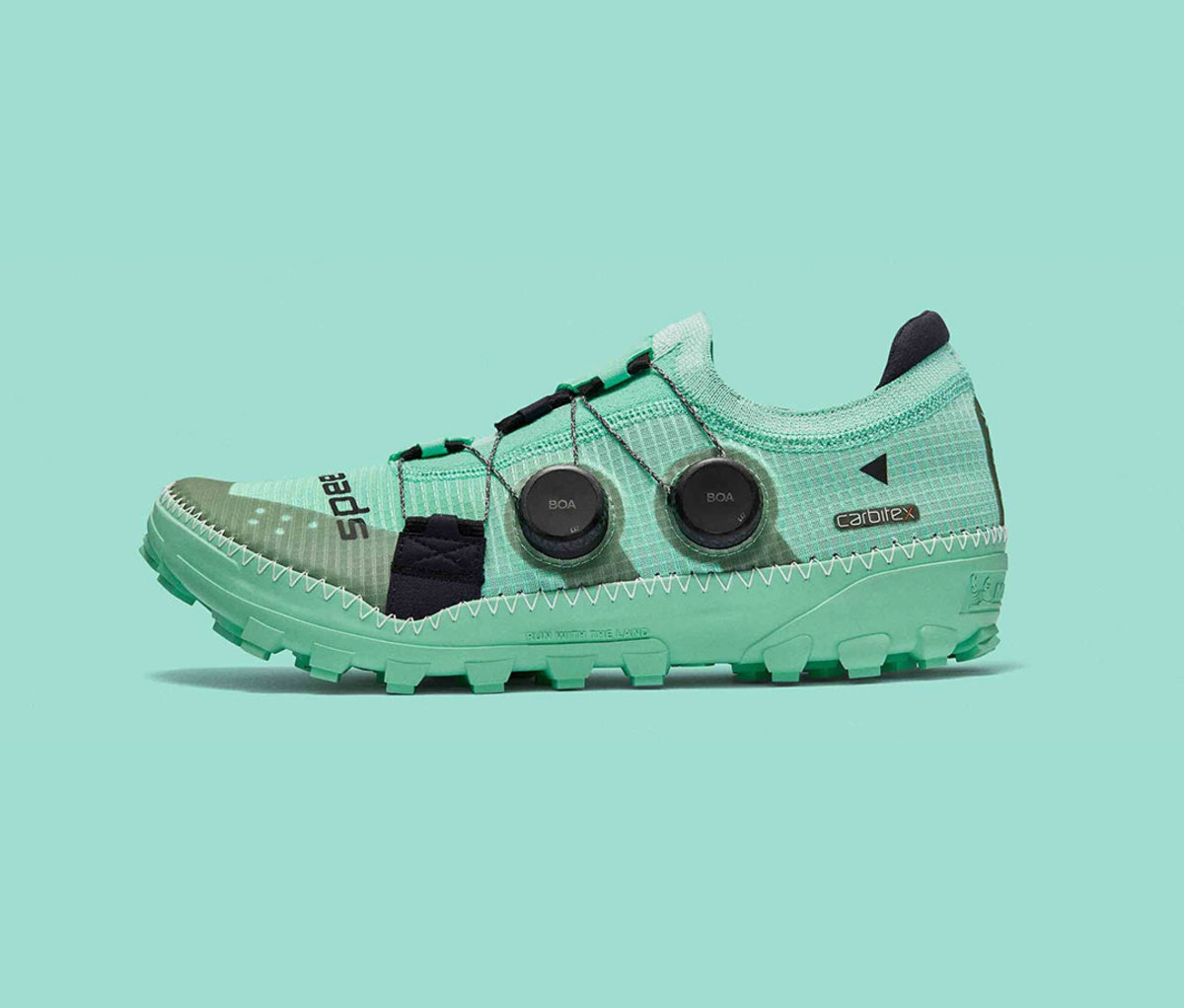 Speedland SL:PDX
The Real Tough Mudder
The Speedland SL:PDX trail runners have 6mm wet-weather lugs that you can cut down for dry trails and a carbon fiber midsole plate for improving stability and energy return. A ratchet-and-strap closure system allows for quick adjustment while keeping pressure distributed evenly around your foot for superior comfort.
[$375; runspeedland.com]
Get it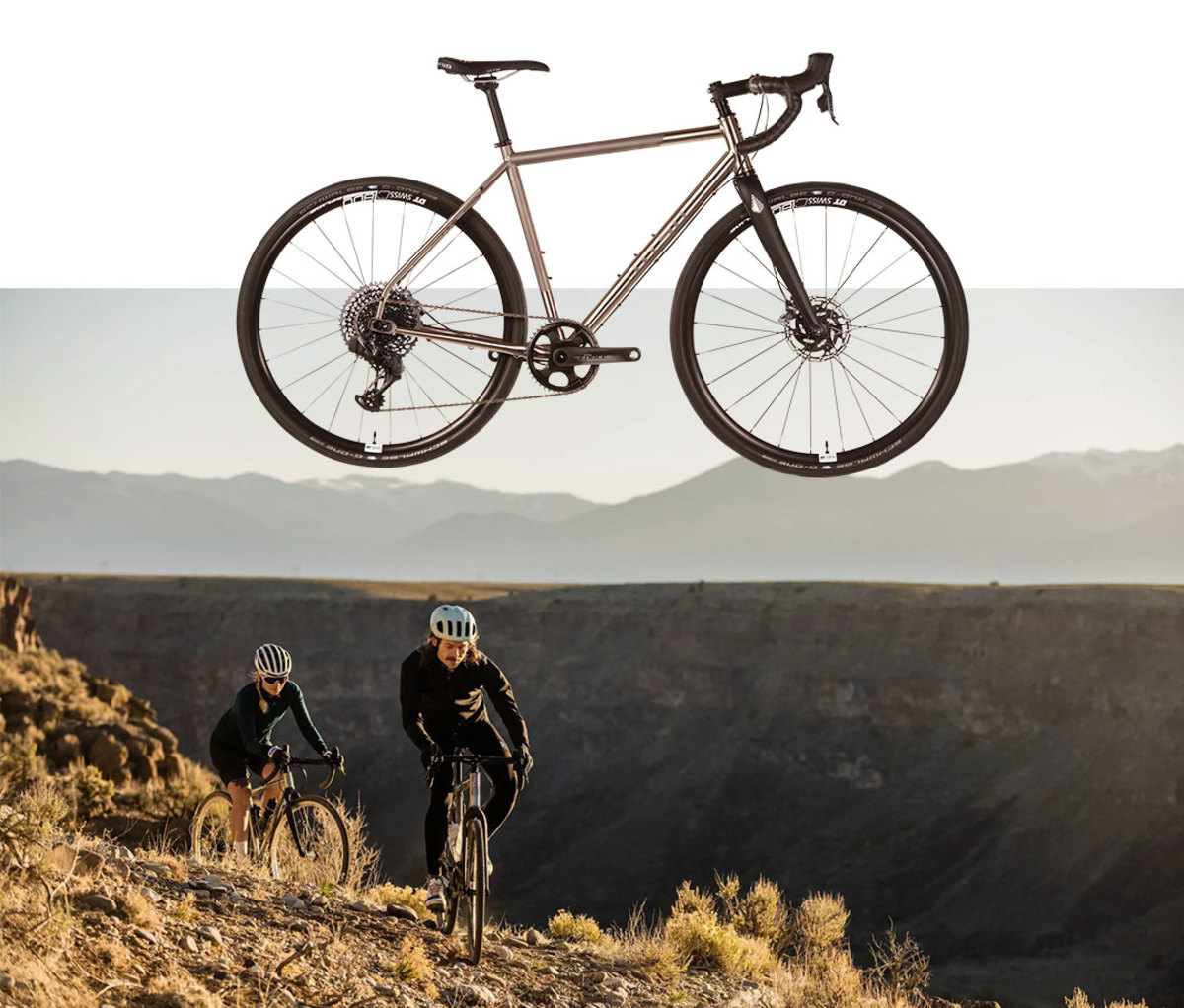 Otso Warakin Ti
Titanium Dream
Up for ultimate bike status is the Otso Warakin Ti, a next-level gravel grinder fashioned from 3/2.5 titanium that's beautifully butted and seamlessly welded. With massive tire clearance built in (up to a 2.1-inch 29er or 700c x 50mm), it'll go almost anywhere, and the Tuning Chip rear dropout system lets you adjust the geometry to dial in your ride for smooth roads or rough trails.
[From $4,100; otsocycles.com]
Get it
Travel Tough: Unbreakable Goods for Demanding Transit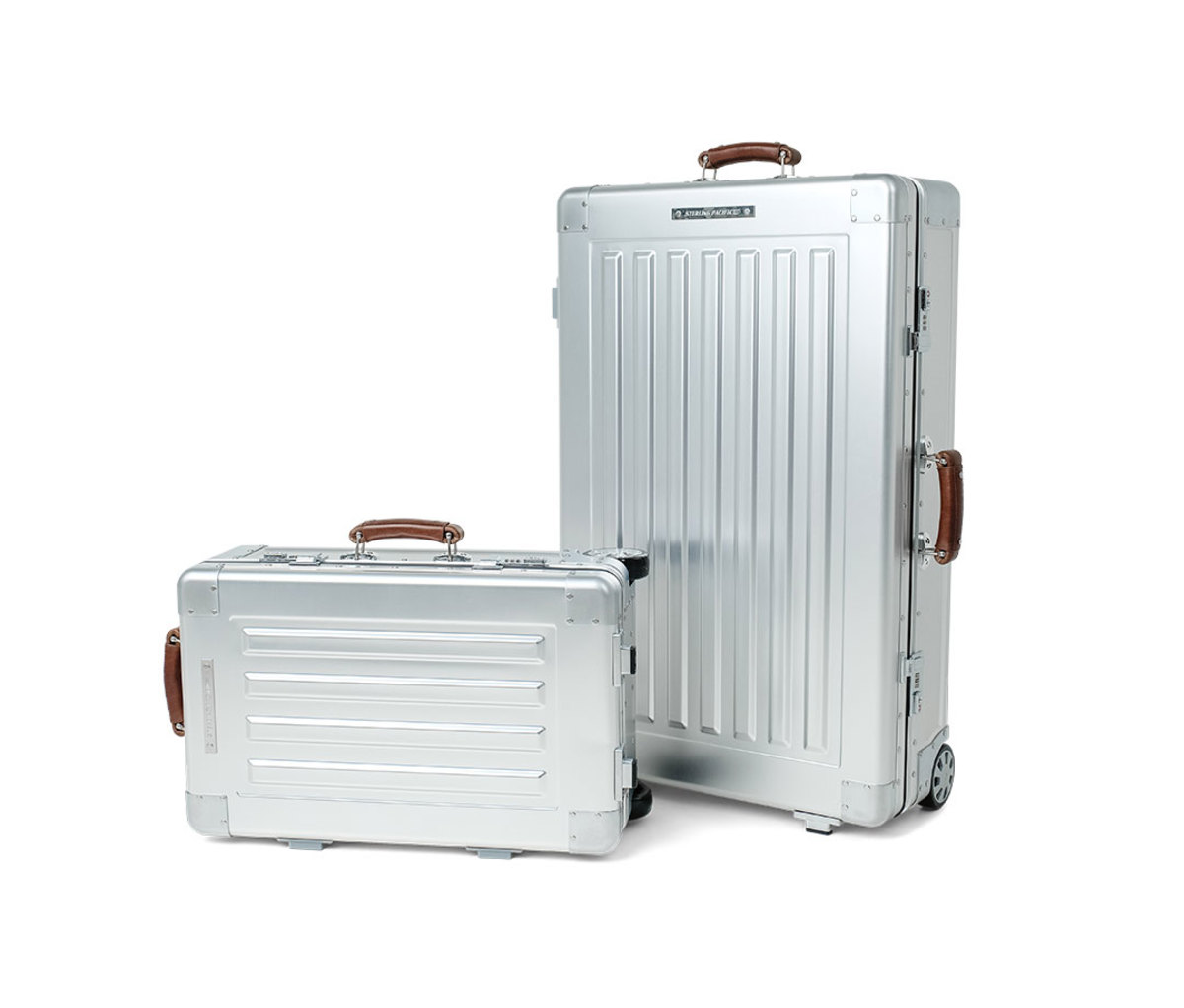 Sterling Pacific 35L Cabin Travel Case
The Airstream of Luggage
Made from extruded aircraft-grade aluminum, Sterling Pacific's distinctive 35L Cabin Travel Case is a rugged carry-on built to survive James Bond-style travel thanks to patented, impact-bearing ridges. Outside, it has classy leather handles, rolls on dual recessed thru-axle wheels and latches shut with TSA double-combo locks. Inside, attached buckles secure gear against a subdued twill lining.
[$1,295; sterlingpacific.com]
Get it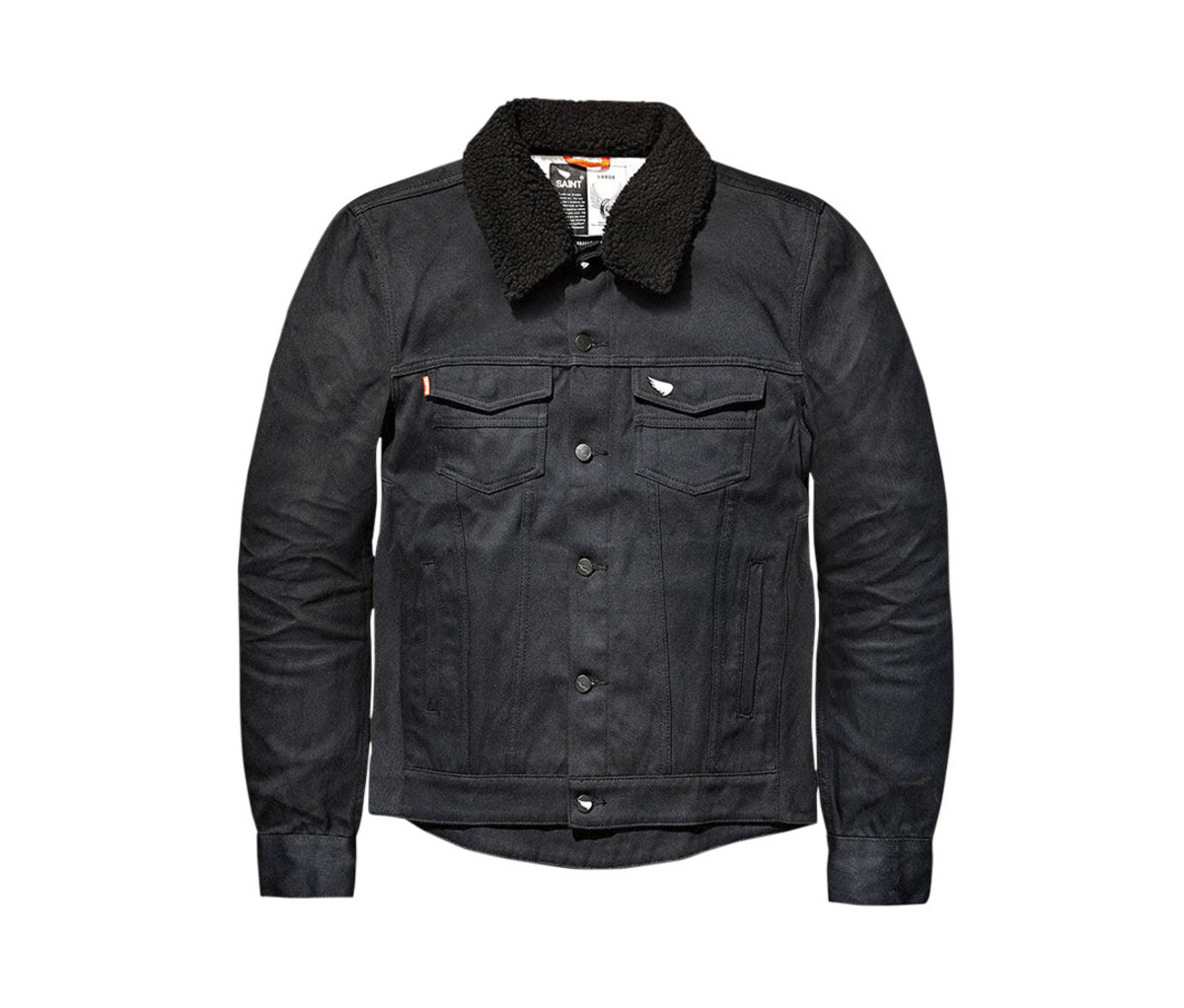 Saint Denim Shearling Jacket
Over Armor
Take a tumble off your Moto Guzzi in an ordinary jean jacket and you're going to rip more than cotton. Not so in the Saint Denim Shearling Jacket, woven in ultra-high-molecular-weight polyethylene that's five times stronger than Kevlar and 15 times stronger than steel. Sure, it packs serious style—but it can also save you from serious hurt.
[$500; us.saint.cc]
Get it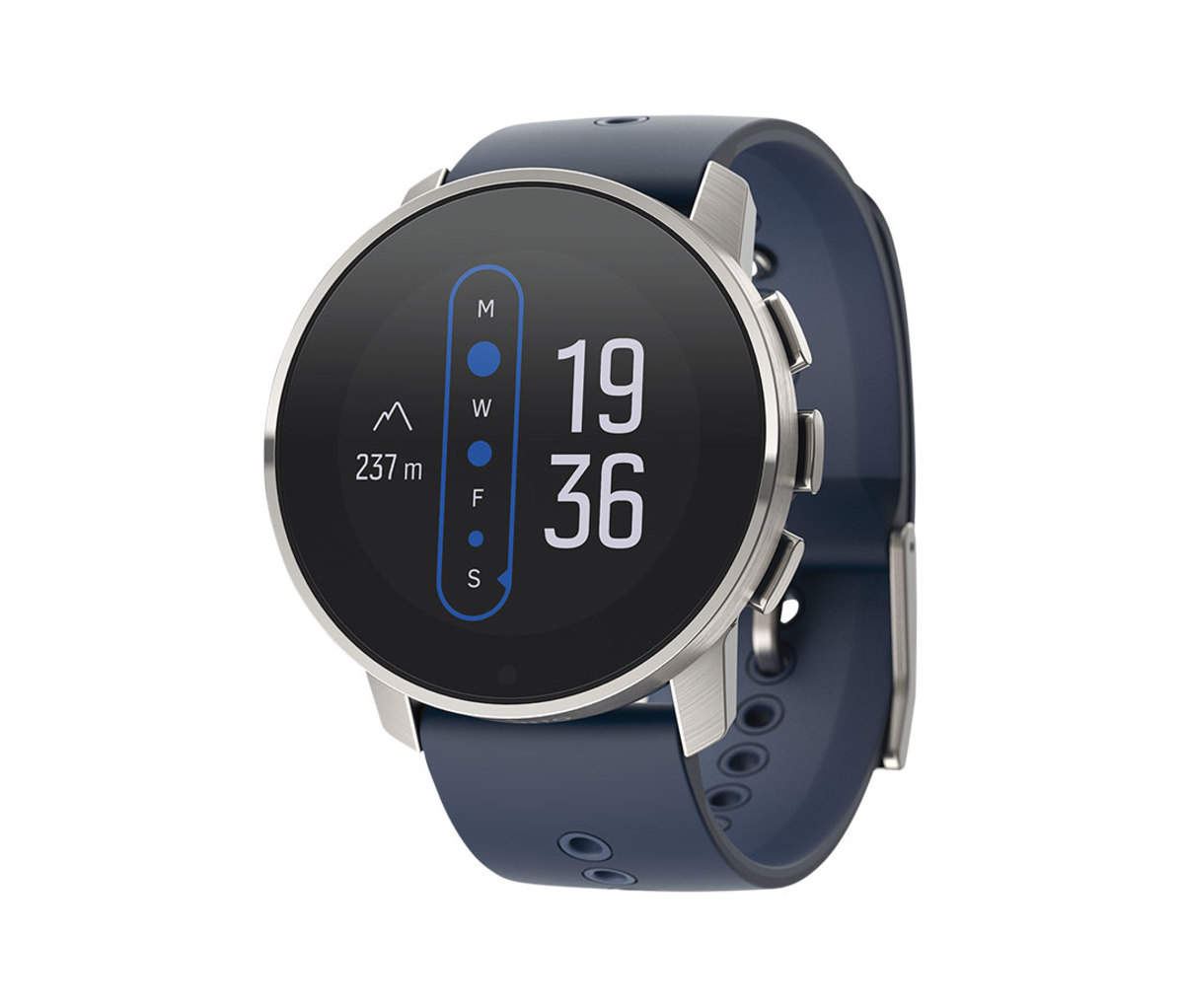 Suunto 9 Peak
Sleeker Tracker
Despite being a third thinner and lighter than the previous flagship, the Suunto 9 Peak still provides up to 170 hours of tracking per charge and an ultra-tough touchscreen. Plus, the built-in blood-oxygen sensor helps gauge your acclimation to altitude.
[From $569; suunto.com]
Get it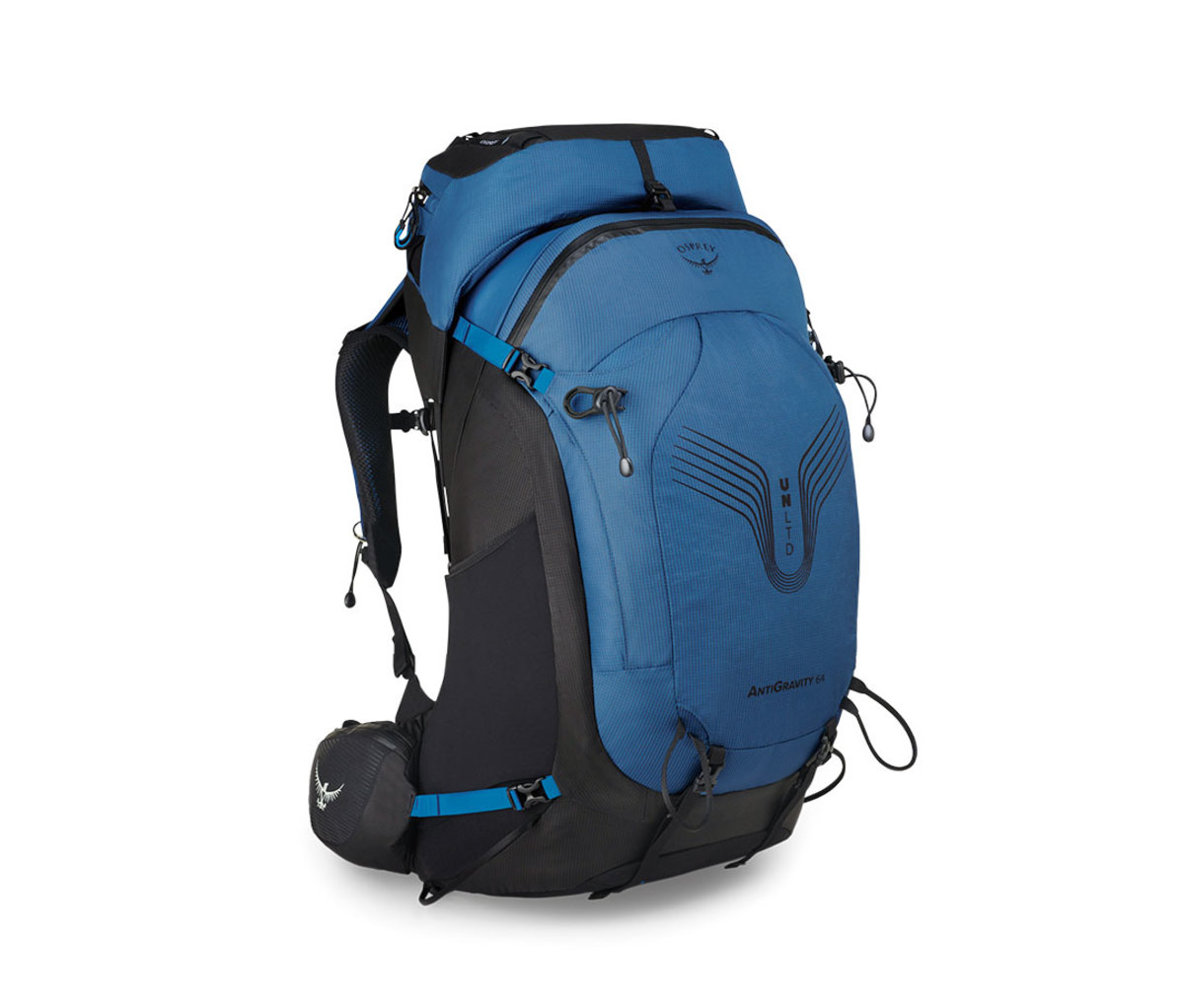 Osprey Anti-Gravity 64 Backpack
Backpack to the Future
Osprey's Anti-Gravity 64 Backpack integrates cutting-edge tech like 3D-printed lumbar support, dynamic load distribution, ripstop/thermoplastic fabric, and vacuum-formed polycarbonate framesheet. Other trick features include a clamshell opening and highly functional, removable hip pack.
[$700 (available Spring '22); osprey.com]
Get it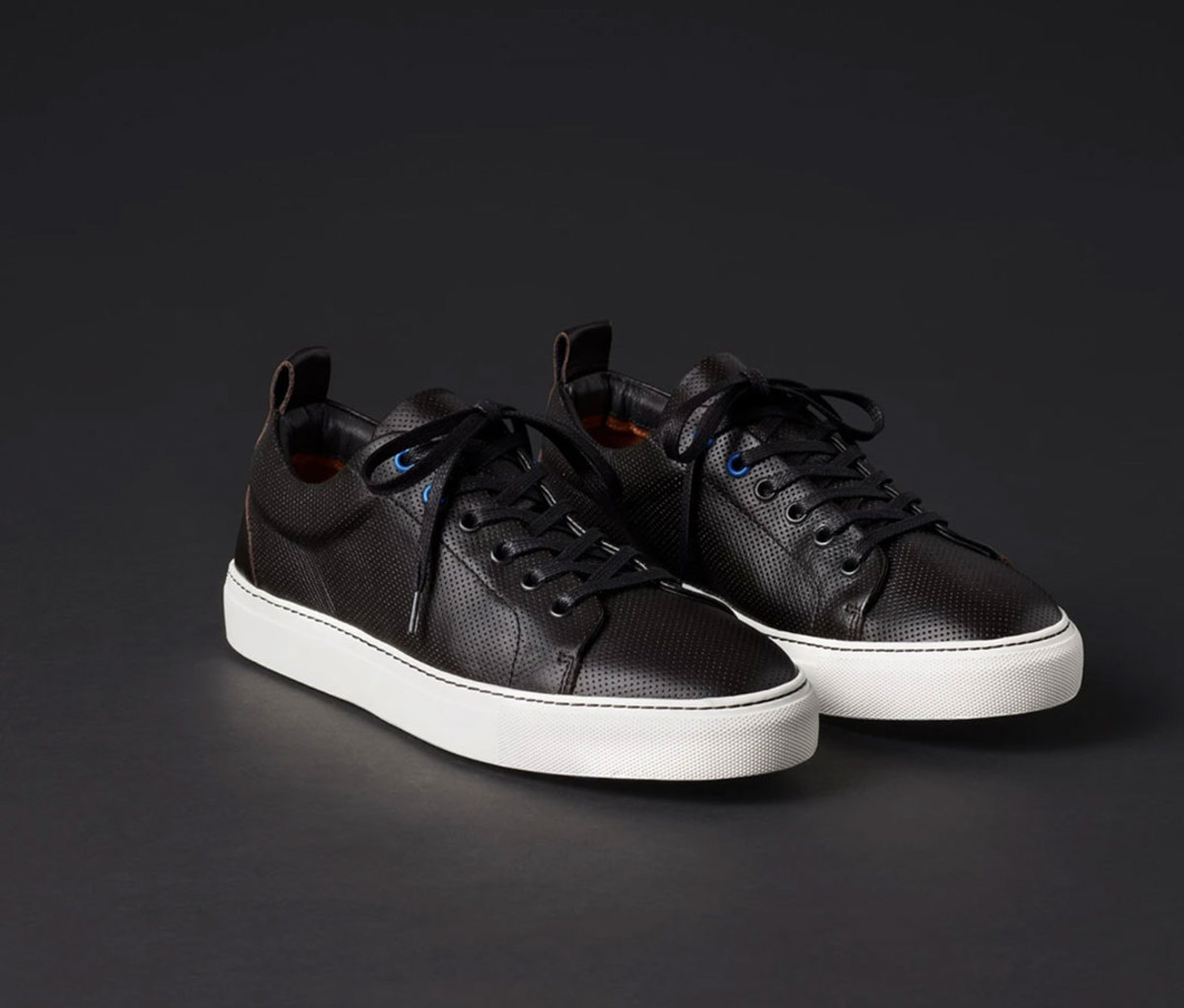 Aether Dalton Low-Top Sneaker
Sole Strength
The dumpy, dad-shoe look of Aether's Dalton Low-Top Sneaker conceals its biggest secret: The midsole hides a plate of D3O, a technical polymer that's pliable at rest but stiff on impact. Typically used for motorcycle armor, Aether added it to blunt the blow of each footstep.
[$295; aetherapparel.com]
Get it
Treat Your Eyes and Ears to the Latest A/V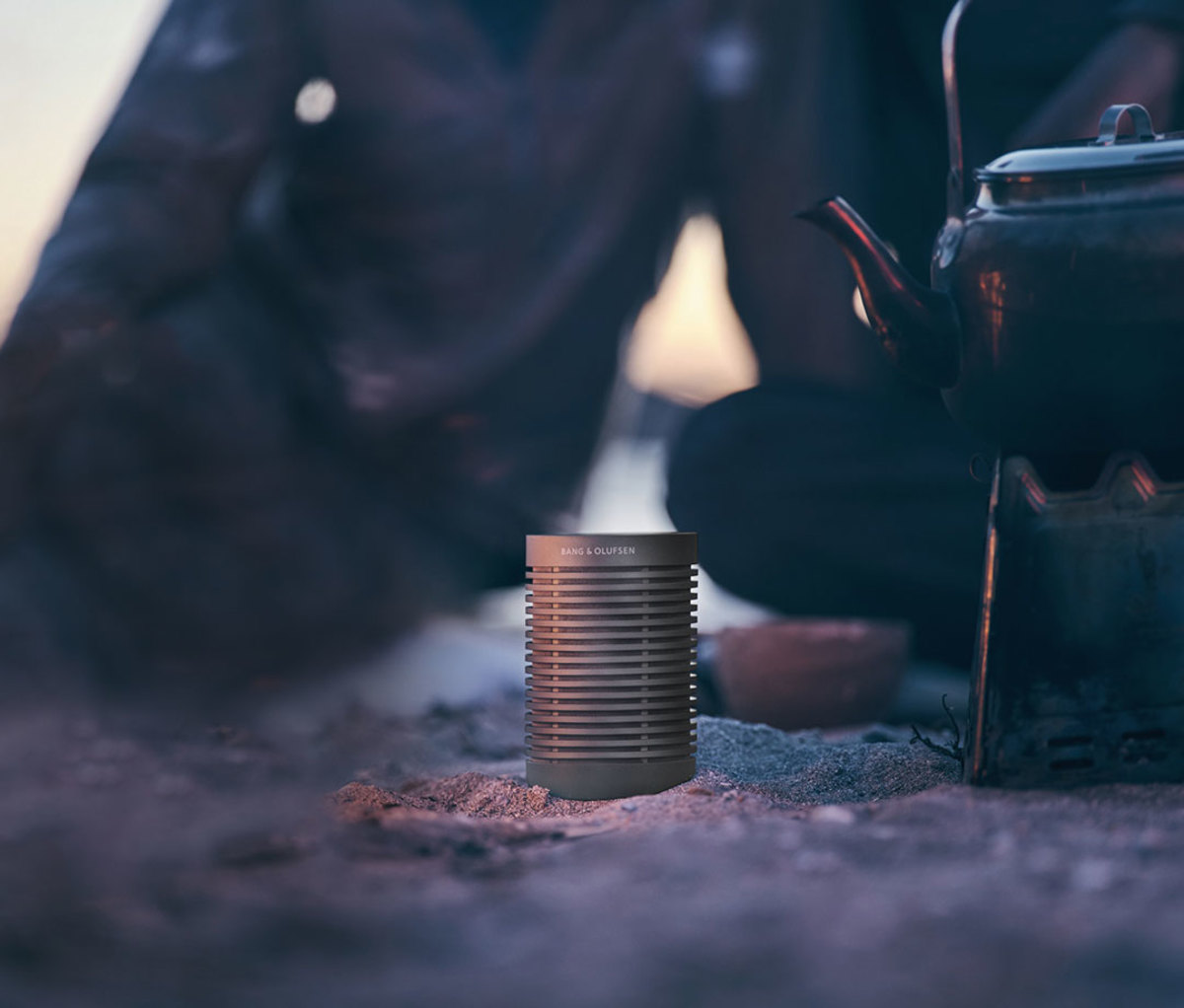 Bang & Olufsen Beosound Explore
Outward Bound Sound
Sized like a beer can, Bang & Olufsen's lightweight (1.4 lb), anodized aluminum Beosound Explore is the audiophile favorite's first rugged portable speaker. Ideal around the campfire, the Bluetooth 5.2 device emits omnidirectional, 360-degree sound and is IP67-rated. A grippy design, attached strap and carabiner clip aid portability.
[$200; bang-olufsen.com]
Get it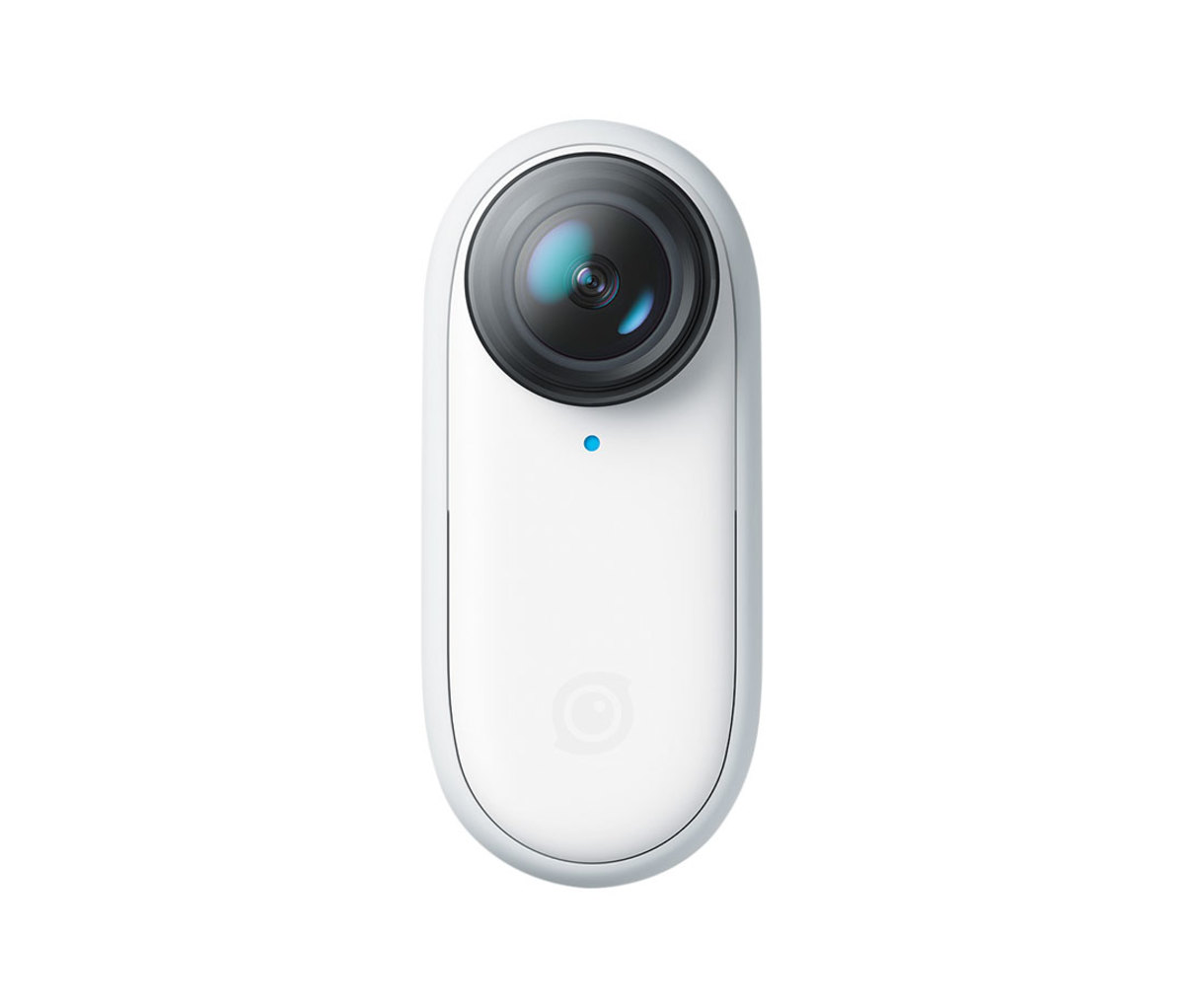 Insta360 Go 2 Action Cam
Mighty Mini
Waterproof down to 13 feet and smaller than a lighter, the oval-pill-shaped Insta360 Go 2 Action Cam is a minimalist multitasker, thanks to a cleverly designed suite of accessories. The case not only fully recharges the unit in 30 minutes,
but also serves as a remote control and a tripod.
[$300; insta360.com]
Get it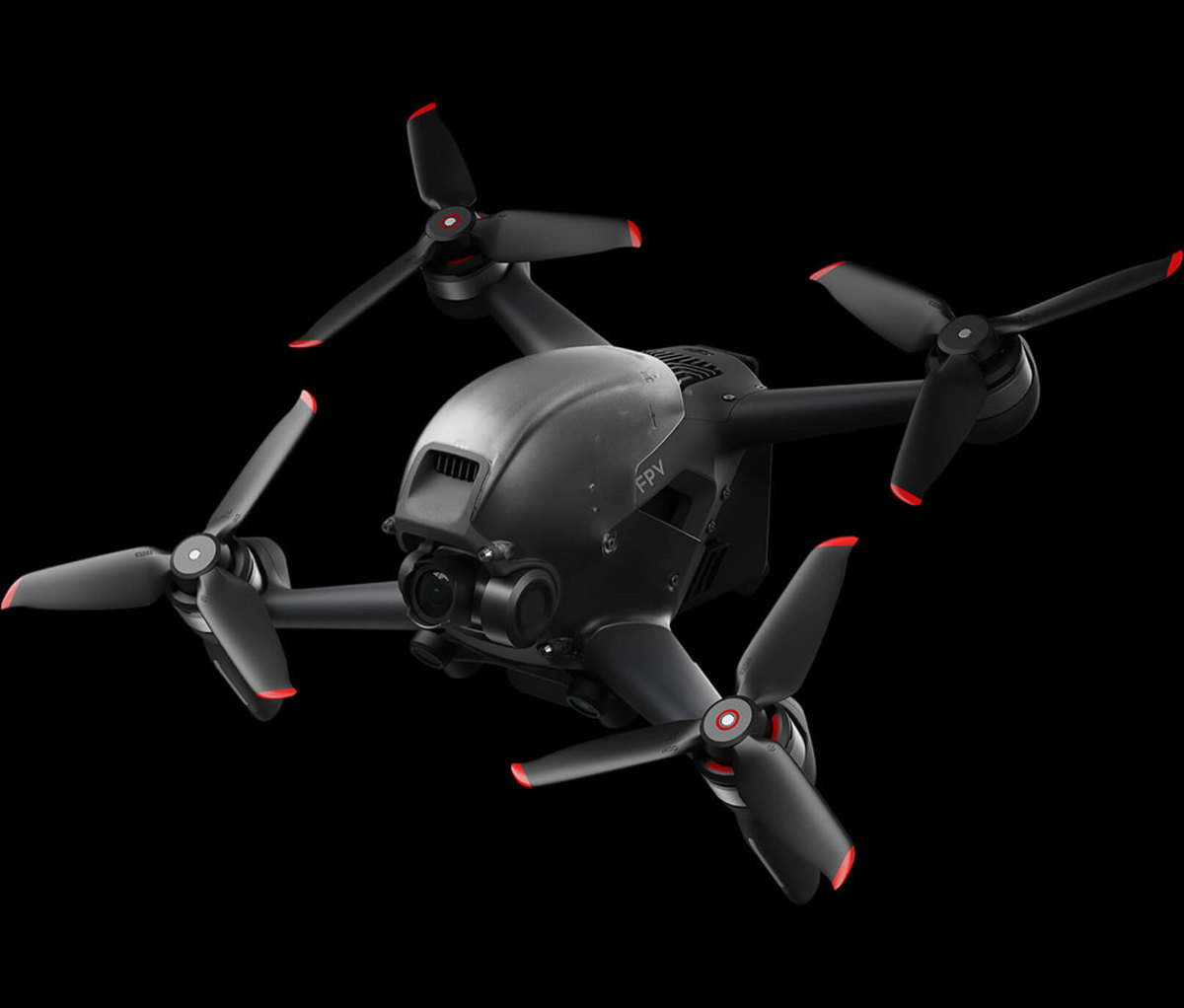 DJI FPV
First-Person Flyer
DJI's FPV is the only out-of-the-box, first-person view drone system made for all skill levels—three modes range from heavy handholding for novices to full manual for seasoned sky jockeys. The impressively imagined drone gives you a wide, 150-degree field of vision streamed at up to 120 fps into goggles for an immersive, real-time view of your flight.
[From $1,299; dji.com]
Get it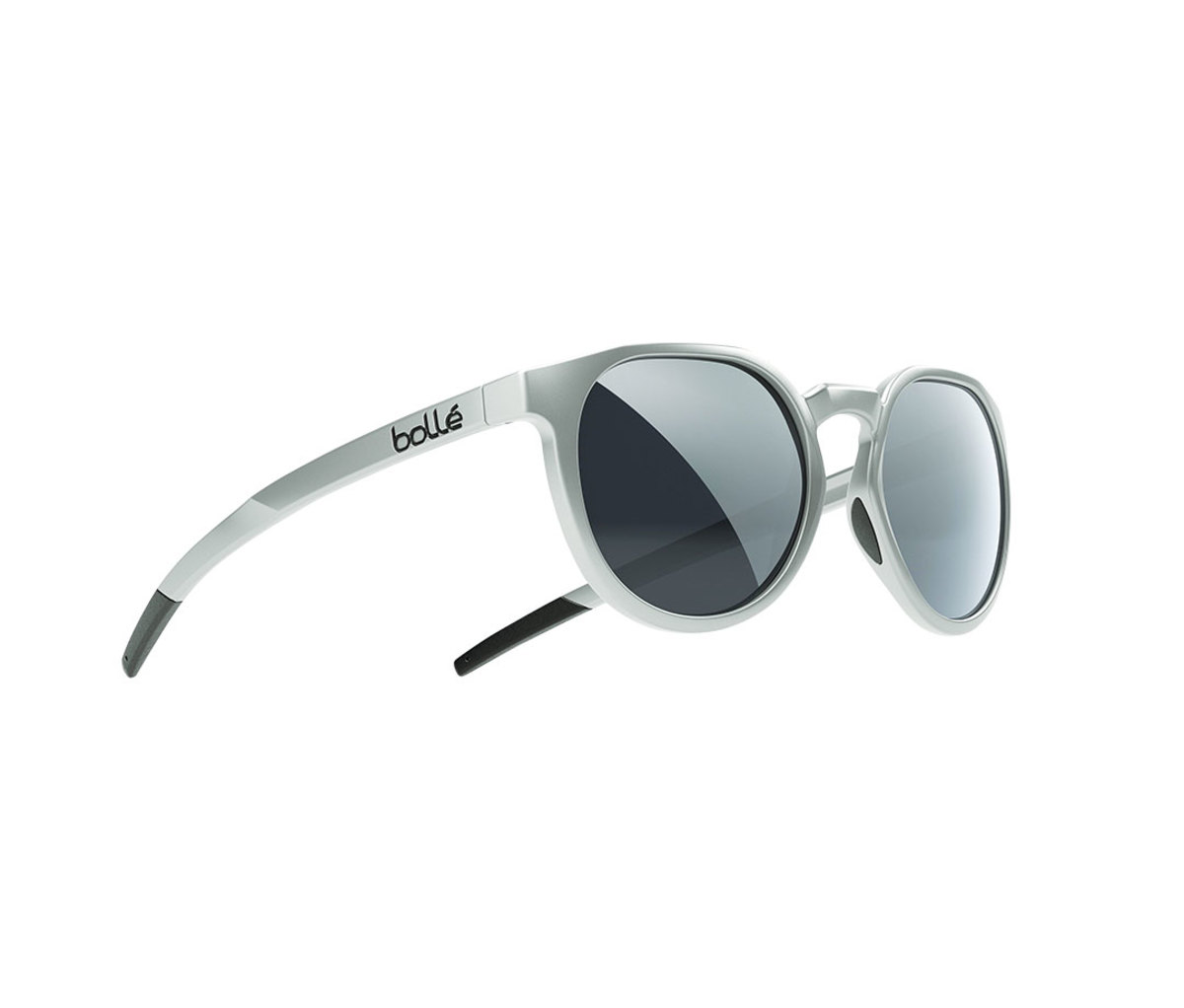 Bollé Volt +
Full Spectrum
Using artificial intelligence, Bollé vetted 20 million light combinations, then took to the lab to perfect a pigment recipe to create the best color-enhancing lens. Made from rare-earth elements and noble-metal pigment compounds that clean up and amplify light waves in the eye's cone cells, the neutral Volt + sunglasses' lenses provide brilliant warm and cold colors, doubling the color enhancement of most other lenses without turning the world pink.
[From $110; bolle.com]
Get it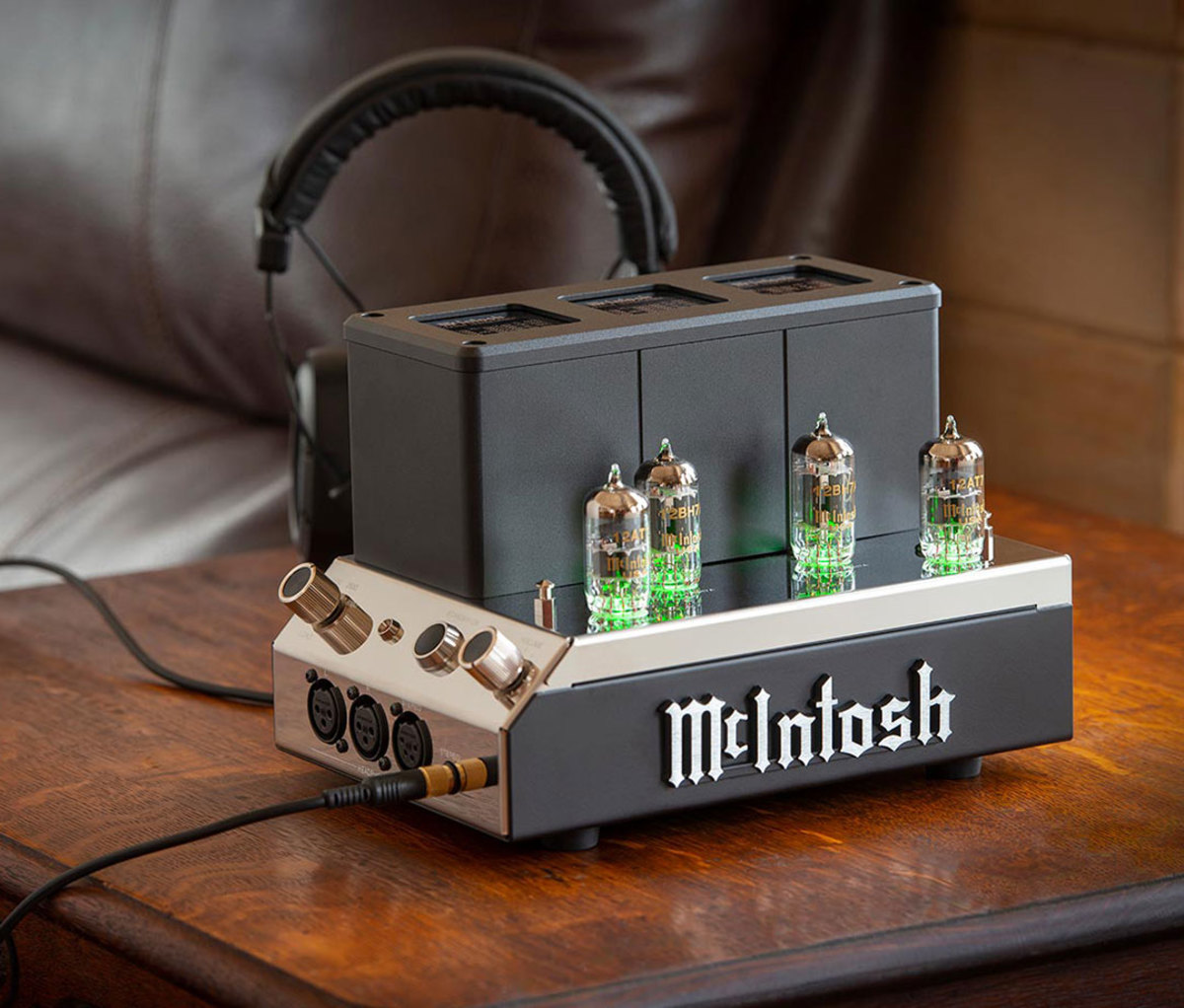 McIntosh MHA200
Tubular Tunes
Make a musical statement with this gorgeous, two-channel amplifier from McIntosh, purveyors of lust-worthy audiophile gear. The MHA200 uses four dual triode vacuum tubes—two to pump up the audio coming in and two to drive power out to your cans—for crystal clear, low distortion sound. Three connection options give you access to most types of headphones, and the polished stainless steel body accentuates the warm glow of the tubes.
[$2,500; mcintoshlabs.com]
Get it
Spruce Up Your Home With These Modern Masterpieces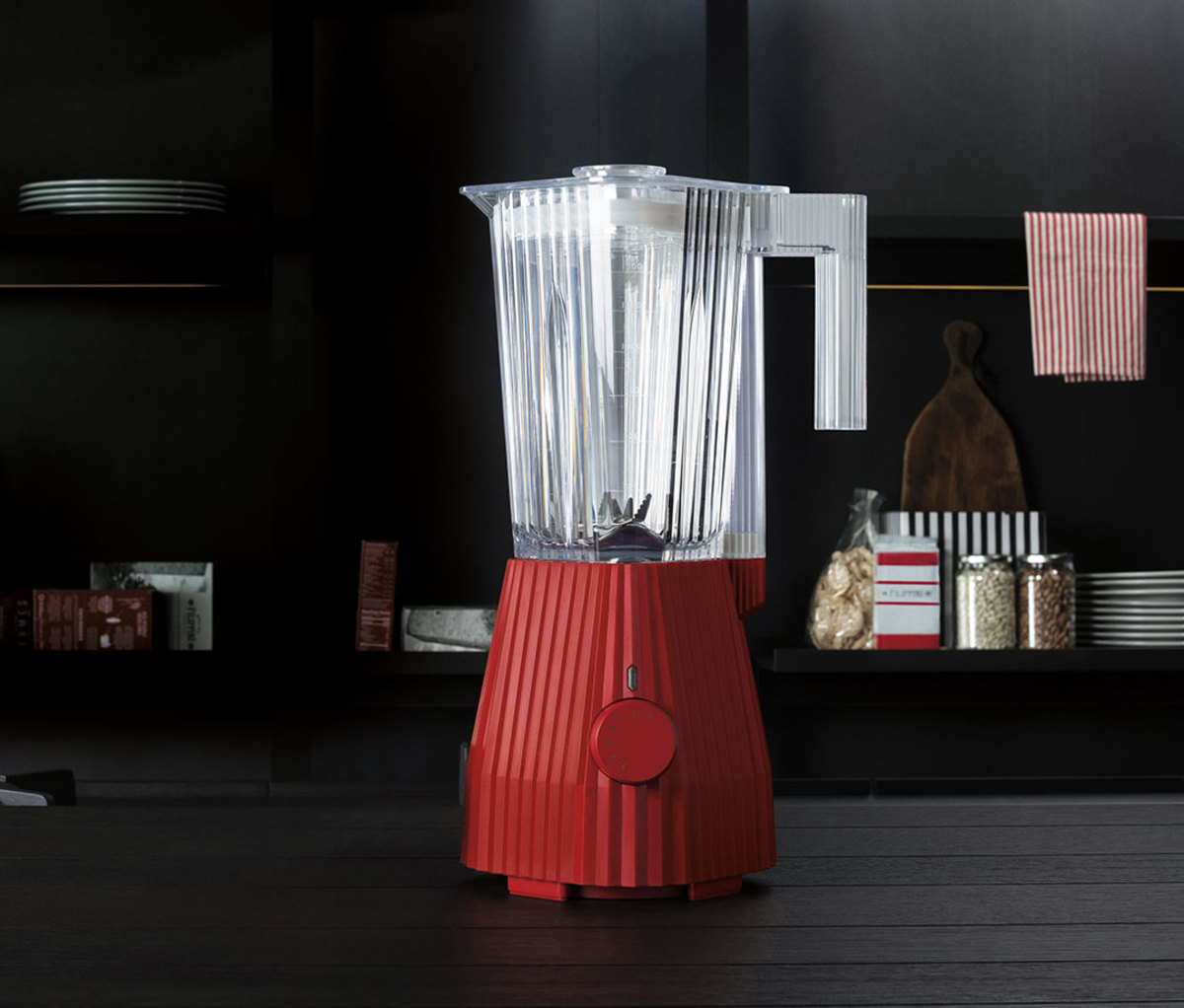 Alessi Plissé Blender
Mod Mixer
Italian architect Michele de Lucchi—once the design director at Olivetti—created this stylish Alessi Plissé Blender that's simultaneously retro and unlike anything we've ever seen in a kitchen appliance before. Inspired by the fashions of the 1950s, the blender comes in three colors (black, gray and red), each of which contrasts the similarly crinkled clear thermoplastic mixer jug. The blender is the latest in the Plissé line, which also features a matching electric kettle, toaster and hand blender.
[$183; us.alessi.com]
Get it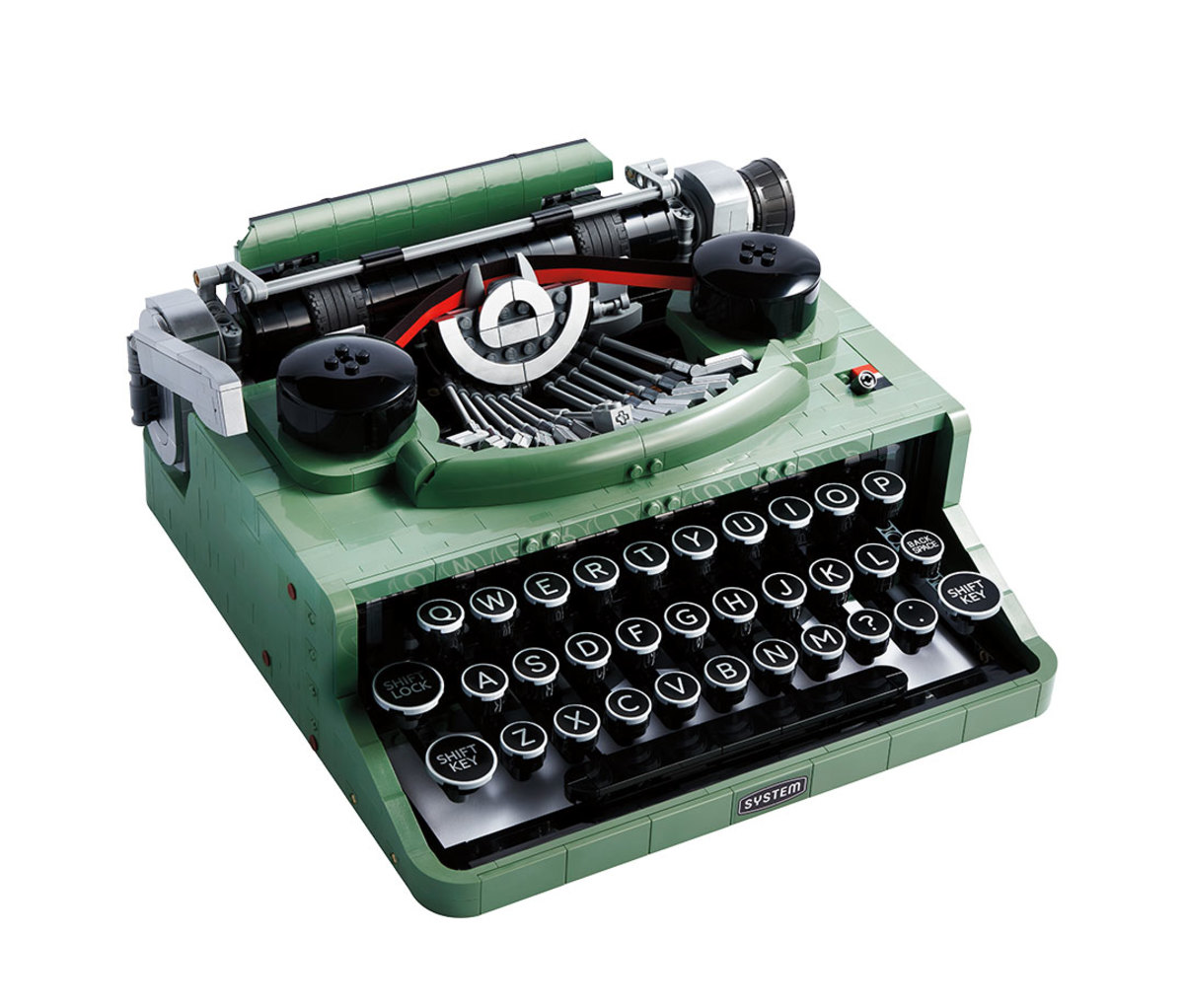 Lego Typewriter
Puzzle Me This
Add a little mid-century modern styling to your desk and video calls with this sage green Lego Typewriter. Make no mistake, this kit is no child's play: More than 2,000 pieces will keep you busy for hours, especially since most go into creating the working keys and scrolling paper carriage. It even accepts real paper. Once done, you'll have a story to tell your co-workers or kids of those crazy times before Google Docs and Ctrl+Alt+Delete.
[$200; lego.com]
Get it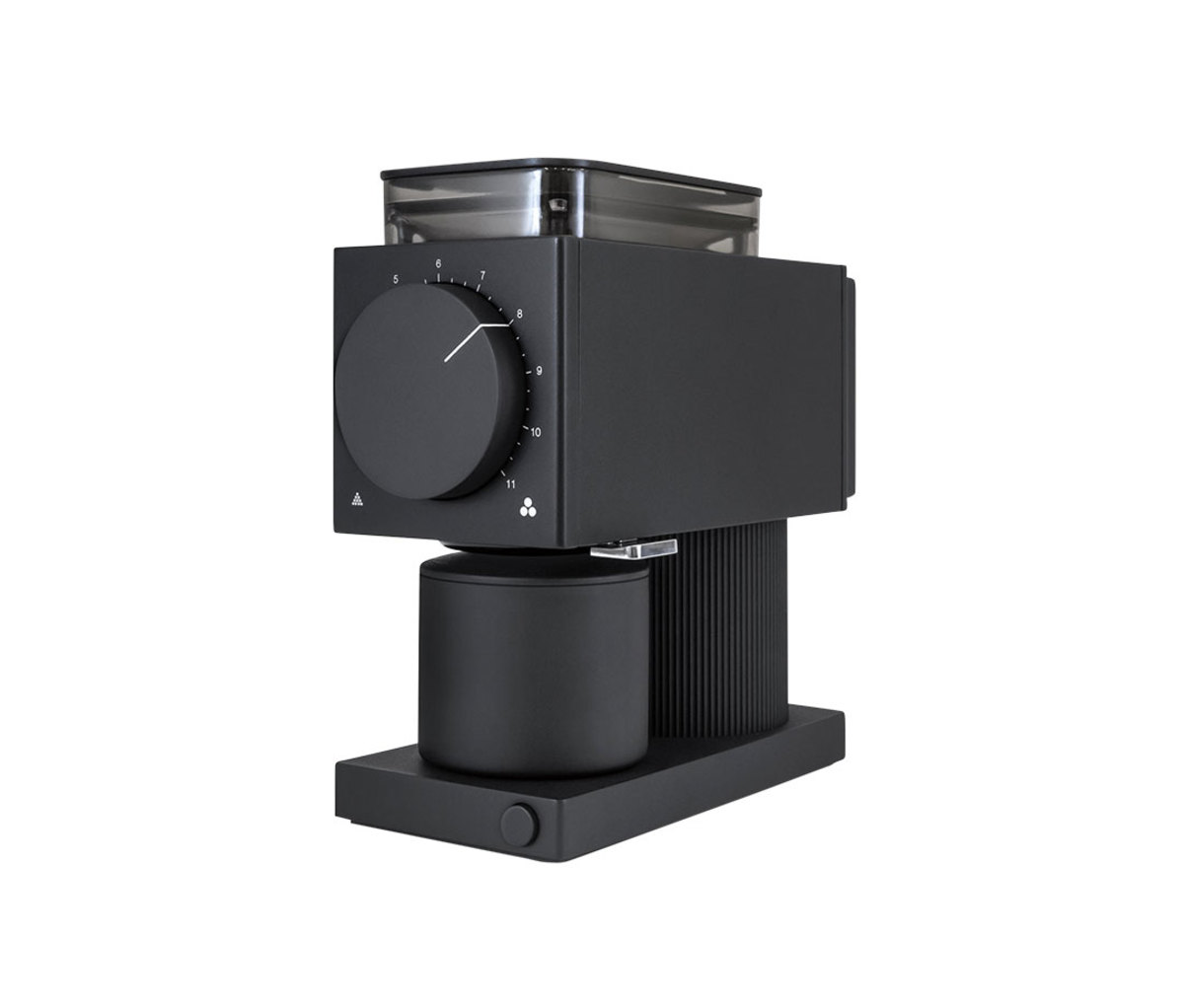 Fellow Ode Brew Grinder
The Daily Grind
Looking to deliver a coffeehouse experience to the home-brewing enthusiast, the Fellow Ode Brew Grinder runs about as quiet as a fan and shuts off automatically when the hopper's empty. A magnetic catch holds the grind cup perfectly centered, while a spring-loaded knocker thumps clingy bean particles free before you pull it out.
[$299; fellowproducts.com]
Get it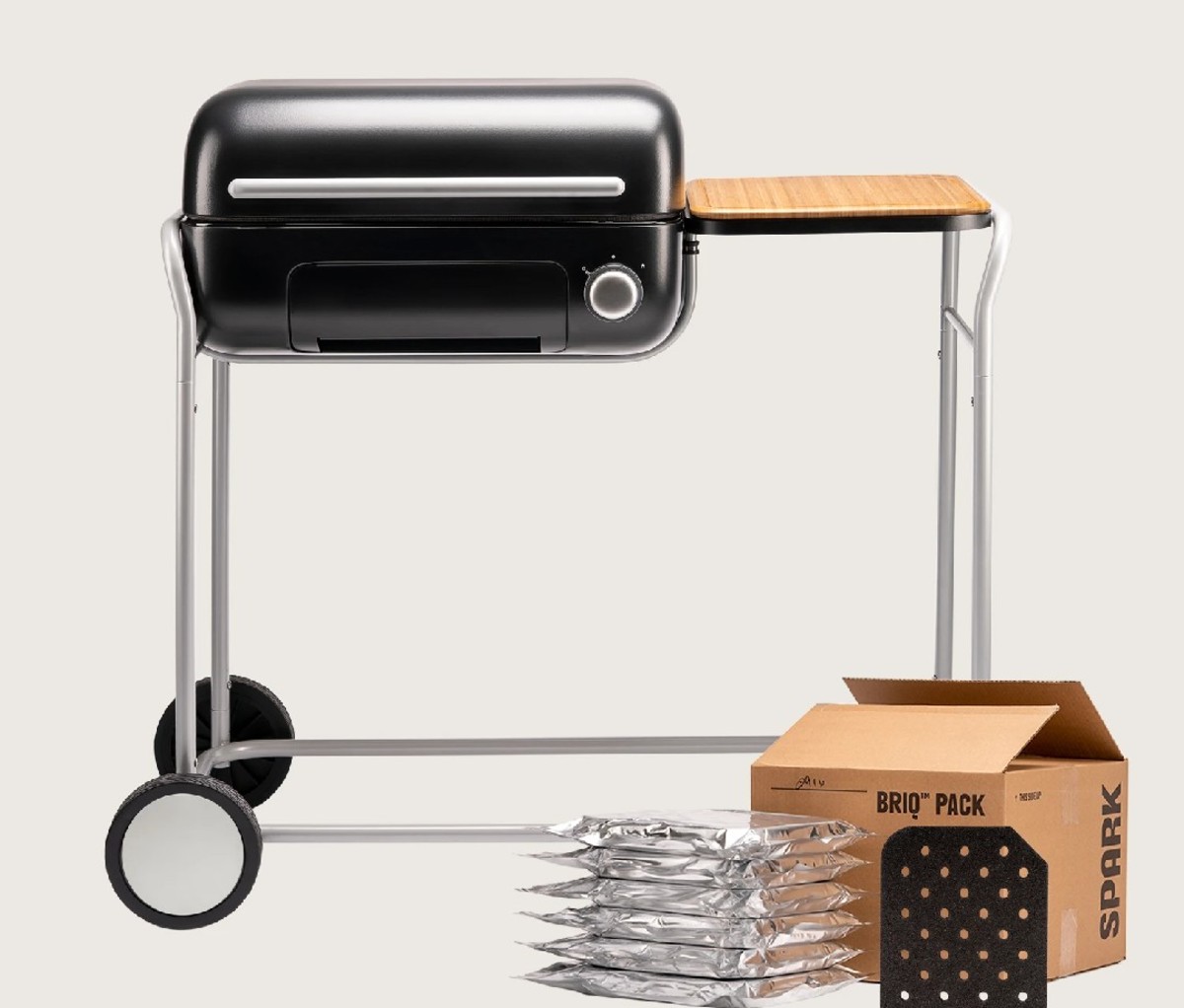 A Clever Cooker
When he conceived of the Spark One, CEO Ben West relied on his experience bringing clean-burning cookstoves to places like Rwanda and Kenya. But this time he aimed to demystify charcoal grilling with an easy-to-use smart grill. Plug the grill into an outlet and turn the dial to 250 degrees for slow cooking, or up to 900 to sear. Or use the Briq charcoal slab, no chimney starter needed, for gas-grilling ease.
[From $899; sparkgrills.com]
Get it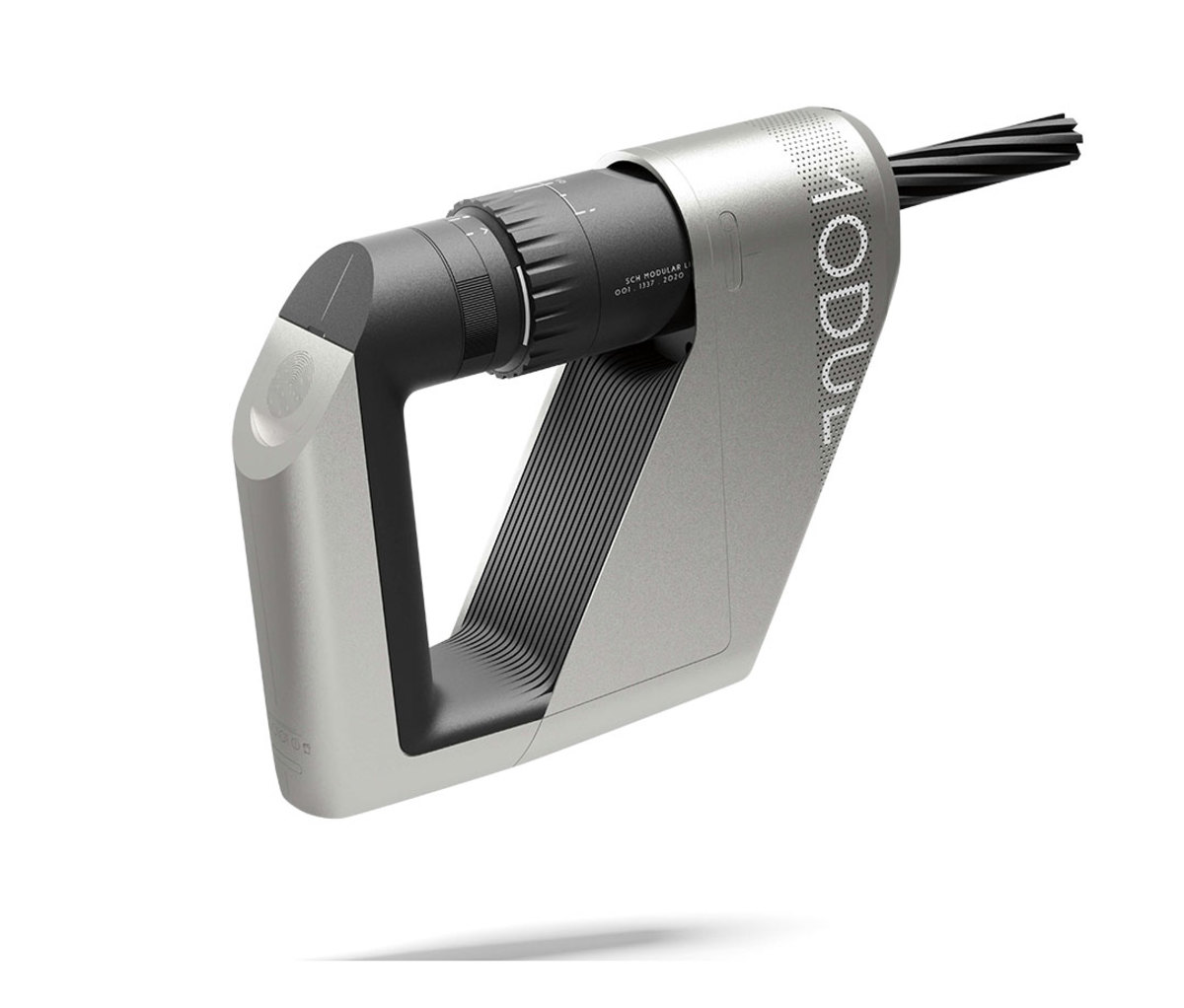 HOLO Modul Drill
The Swappable Power Tool
The designers at HOLO tackled the dreaded tool accumulation creep with the Modul concept. It combines three of the most-used power tools—drill, jigsaw, grinder—into one sexy shell that can house swappable units. Powered by proven Bosch tech, quickly switching between each unit would take seconds with the rotating locking mechanism.
Get it
It's Back to the Future as Retro Ideas Get Modern Twists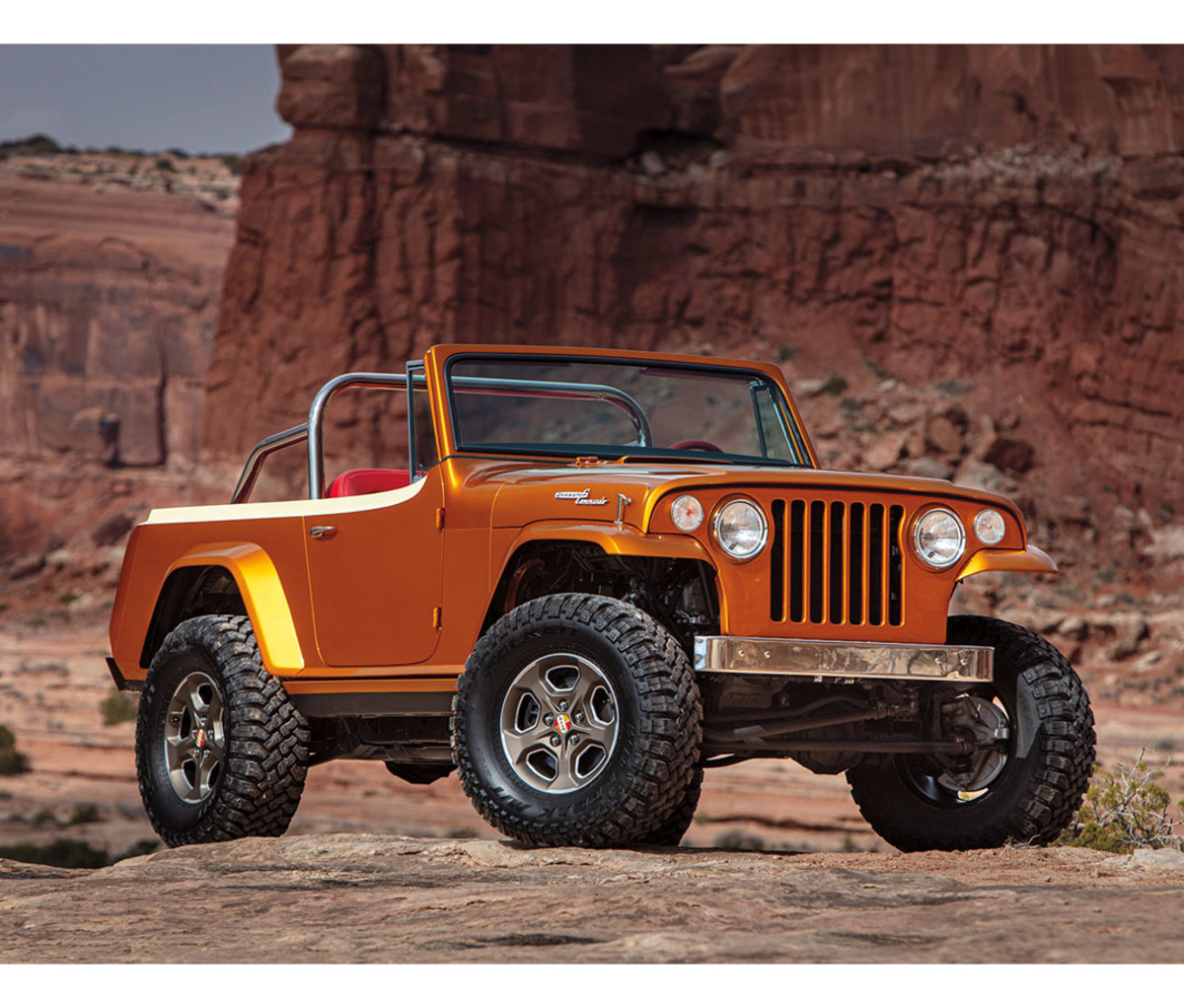 Jeepster Beach Concept
The Dune Crawler
Jeep recently unveiled a handful of concept vehicles that we wish would be hitting the production line soon. Top of the list is this open-topped rig called the Jeepster Beach Concept. The skin from this tangerine dream comes from a 1968 Jeepster Commando. Underneath is a modern powertrain—it's essentially a 2020 Jeep Wrangler Rubicon. Another recent Jeep concept uses a zero-emission electric powertrain—perhaps a combo of the two concepts (impeccable retro looks, future-worthy performance) will point the way forward.
[jeep.com]
Get it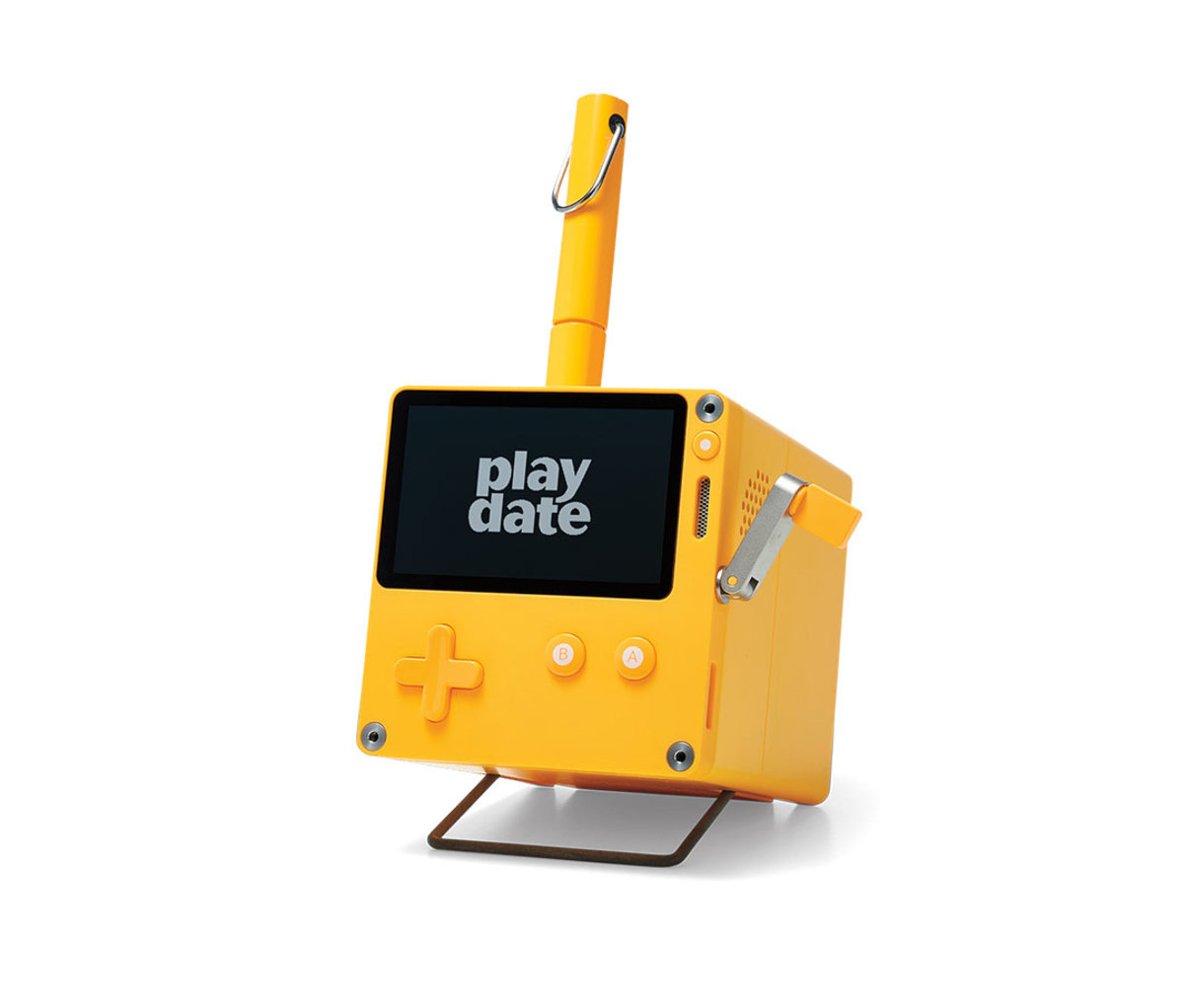 Playdate
The Quirky Gaming Console
If you're old enough to remember (and fondly miss) the Nintendo Game Boy, but can't see yourself ever going back to that dim, plodding experience, get ready for the retro-sexiness that is Panic's Playdate. The cheery yet very modern handheld gaming system (shown with the optional Stereo Dock) is set to ship next year and will offer rad features like WiFi, Bluetooth, high-contrast screen, 8-hour play life, quirky hand crank input and 24 original games.
[$179; play.date]
Get it
For access to exclusive gear videos, celebrity interviews, and more, subscribe on YouTube!