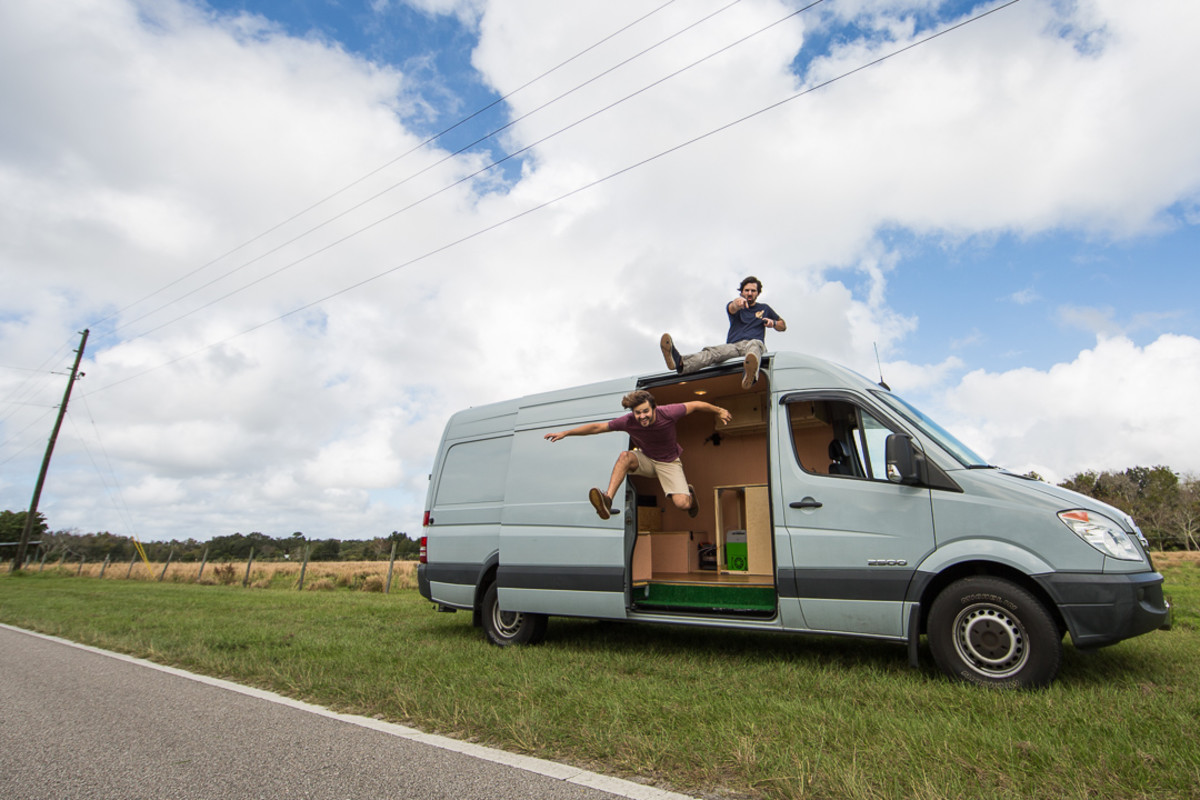 Two brothers, four wheels, 50 states, 1 year: If there were a simpler way to introduce the Bro'd Trip, we couldn't think of it. But for the brothers behind the 365-day road trip, "simple" had very little to do with it.
It was nearly two years ago that Florida-based brothers Justin and Adam Fricke made a decision that would change their lives for good: They would save up as much money as they could, buy a van and travel the country to prove (perhaps to themselves more than anyone else) that finding meaningful work you love to do isn't just a figment of the post-graduate imagination.
"We want to do work that inspires people though the words we write and the photos we take, to protect our natural spaces and to go and take a risk," says Justin, 25, explaining that they'll be working with a slew of sponsors to get the word out about the country's wild places and the ins and outs of the van life.
RELATED: There could be an all-electric VW van in your future
But for Justin and his photographer brother Adam, 23, their lofty goal walks in tandem with careful saving, planning and frugality. For one, the duo spent two years living at their parents' home so they could save money on rent.
"You get this feeling of freedom, running off for a year," says Justin. "But it takes a lot of planning. If you want to do it right, you have to save for it so you don't come home broke as a joke."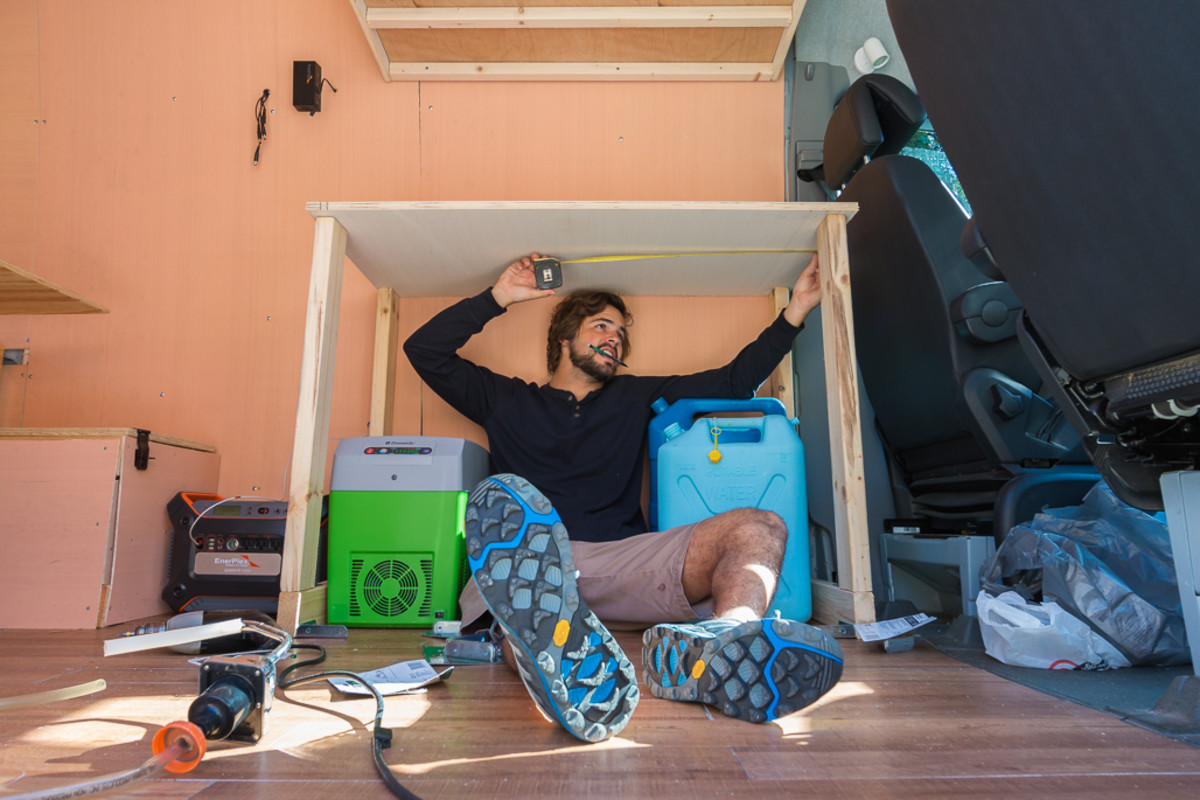 Two months ago, the brothers pulled the trigger, booked two flights to Rhode Island and drove their find — a 2008 Dodge Sprinter van (which they purchased sight unseen) — down the East Coast to their home base to begin the month-long renovations to create their mobile home. The only problem? Neither one of them had any carpentry experience.
"I had never even used a circular saw, so my tool knowledge was pretty limited," laughs Adam. "I did most of the measuring and geometry, which is not a good thing, since I basically failed geometry in school. But we developed a system together and got into a good flow."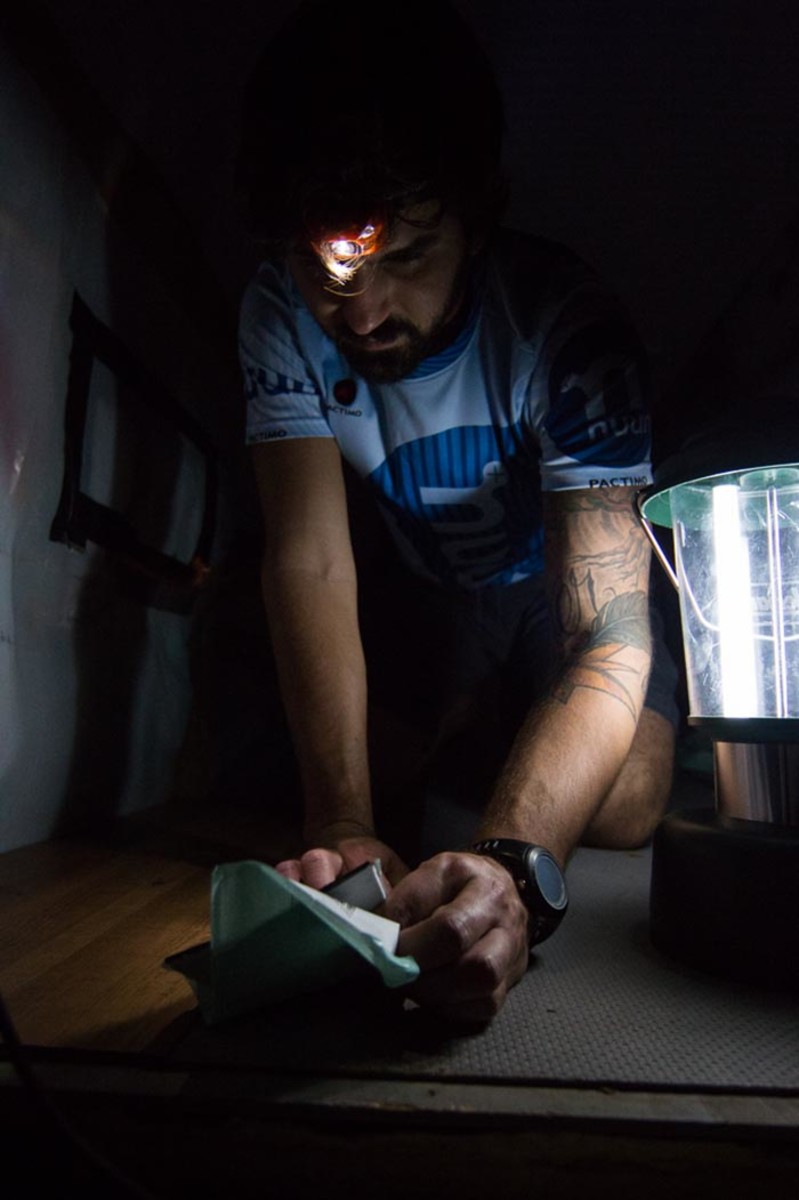 First, the duo gutted the van, leaving just the previous van owner's insulation, vapor barriers and backup camera. Next, they enlisted the help of a friend to weld a patch on the floor where the shower used to be. After that, learning how to custom-build their new home came down to one thing: research.
"We watched a lot of Youtube videos and adopted the motto, 'Eh, close enough'," explains Justin with a laugh. "Installing the solar panels was the worst day for us. We ended up putting, like, three or four holes through the roof, so we had to cover those up and reseal them."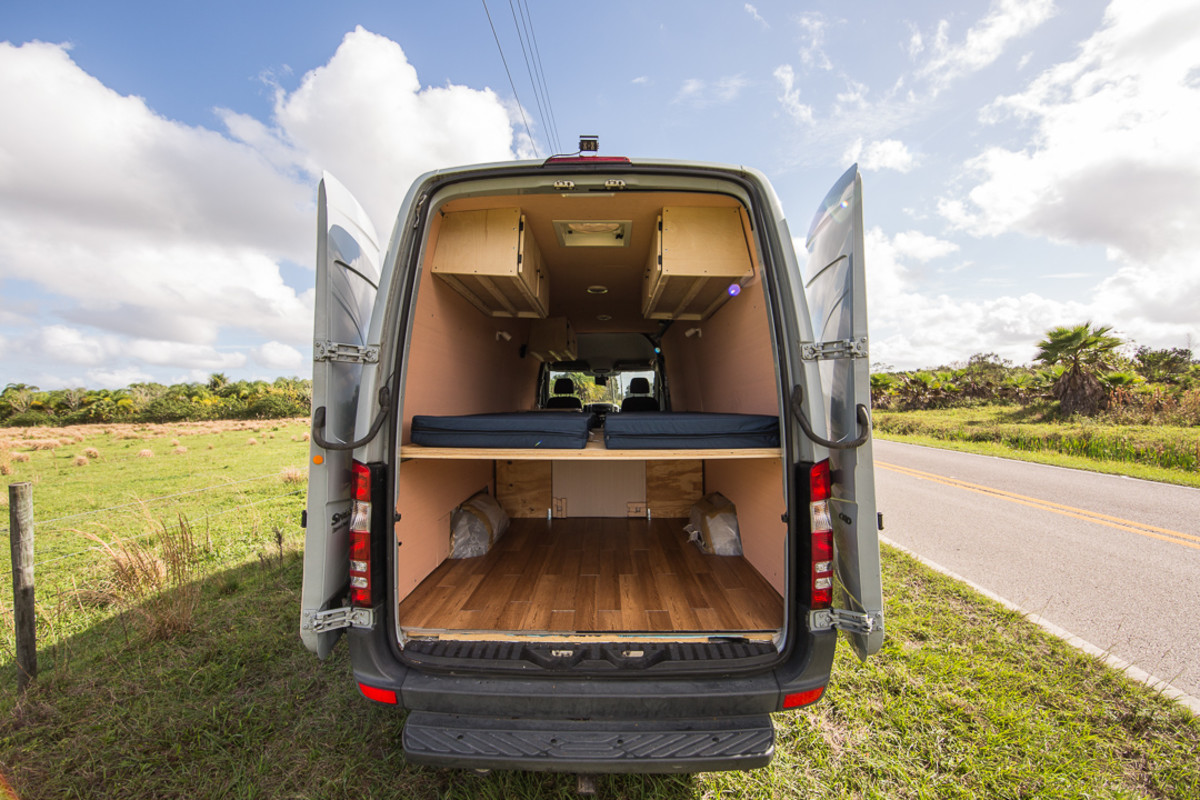 Their van was eventually outfitted with a platform bed, solar panels, a kitchenette area, cabinets, a flip-up table, bench seats — just one day past their planned departure date of Jan. 1 — and rolling proof that an inexpensive and fully functioning van build can be done (despite the lack of experience).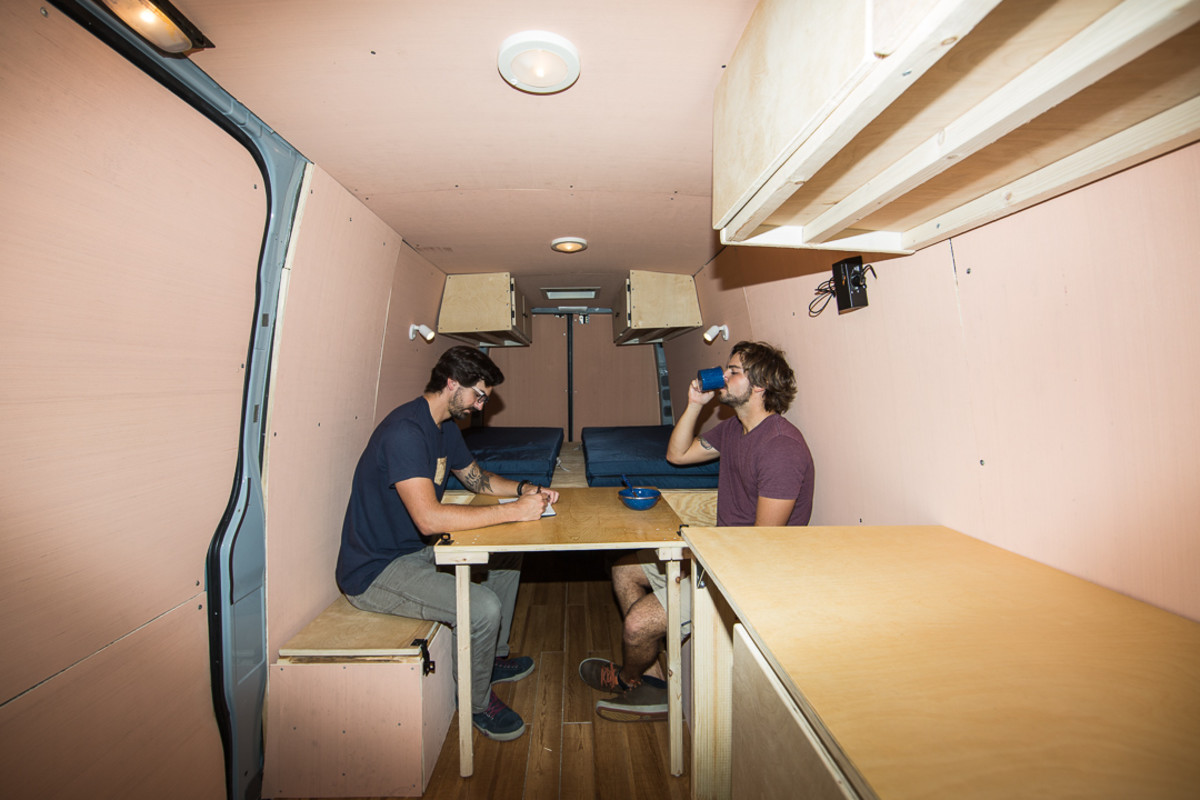 The brothers are currently exploring the southeastern region of the United States, headed to the Southwest for spring, working their way up the West to Alaska and eventually back across the country to the East Coast in time to see the leaves change.
So far? No major hiccups that a Walmart run can't fix.
"Nothing is totally falling apart yet! We just had to make a door hinge," says Justin. "We used Krazy glue and a toothpick to fix it."
More from GrindTV
This video is all about the joys of life on the road
Meet three guys from Philly who are riding dirtbikes to the tip of South America
An outdoor lover's guide to Montreal
For access to exclusive gear videos, celebrity interviews, and more, subscribe on YouTube!