Like a lot of things in life, a good night's sleep is more about quality than quantity. A few hours of solid sack time that passes through all three phases of sleep feels better, come morning, than nine hours of tossing and turning. There are apps that can log your diet and watches that track your steps, but ResMed's S+ is really the only way to look at the hard facts of a night's rest.
RELATED: 9 Ways Lack of Sleep is Killing You
We tested the unit over two weeks and found the geeky data interesting. The sleek unit sits on the nightstand about an arm's distance away, pointed roughly at your chest. After we created a profile on the company's app (and website), we synced our smartphone to the S+ through Bluetooth. Inside the device is a sensor that tracks respiratory and biomotion by bouncing low-powered radio waves off you, similar to how a bat "sees."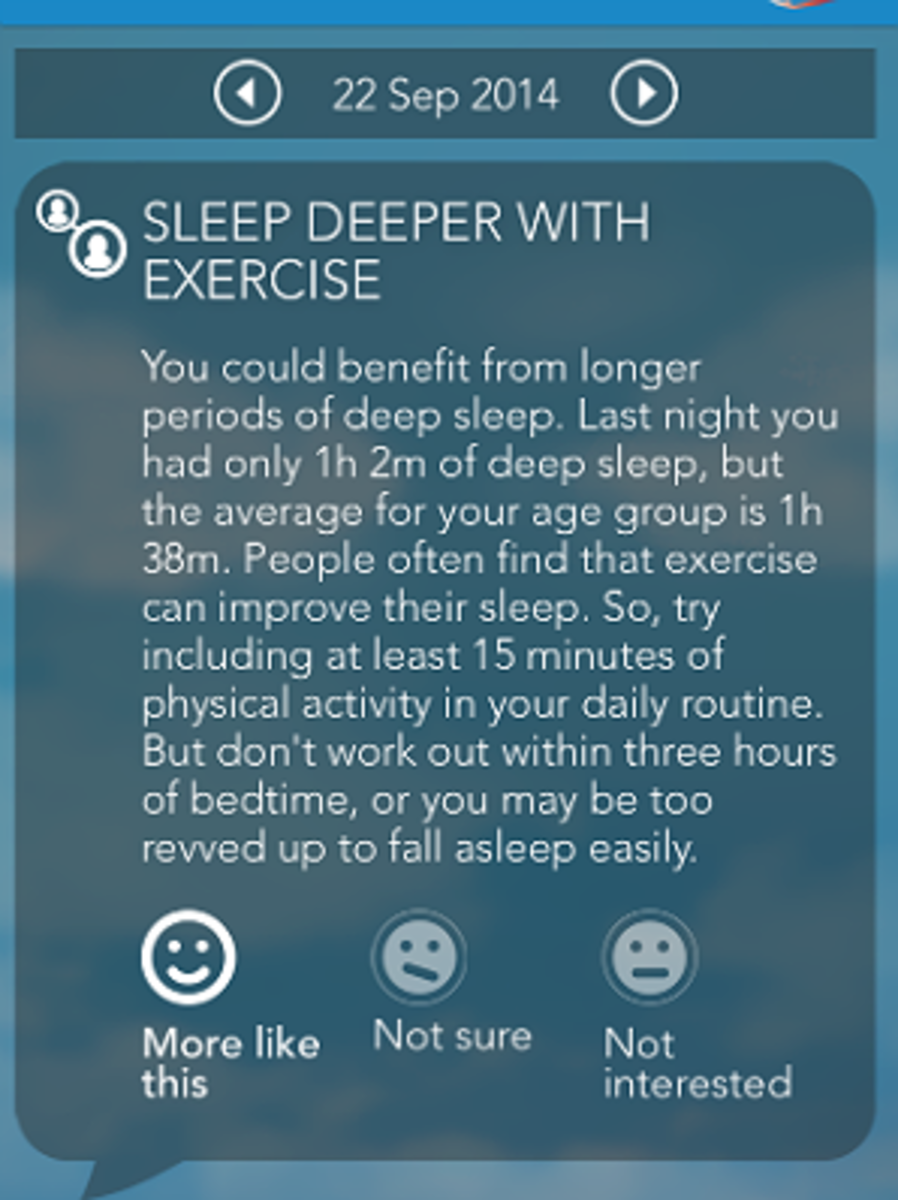 The pre-sleep routine is simple: Plug your Android or Apple smartphone into the S+ extra USB port — the phone has to run all night. Answer a few basic questions about your day on the app, like how many caffeinated and alcoholic drinks you've had and how stressed you were. Then there are two optional features: the Mind Clear function records your thoughts before bed, acting as a stress reducer, while Relax to Sleep lulls you by playing any of nine sounds for about 20 minutes. Though many smartphone's built-in programs and a free app could handle both of these, we've grown partial to the ocean noises. Hit the Sleep function and the sensor starts tracking as you roll over. Come morning a tap of the smartphone completes the cycle, and you're greeted with a score and breakdown of the night in chart form (both bar and pie). Each session is broken down into how much of your night was spent in light, deep, and REM sleep. Each sleep phase has a specific movement and breathing pattern, which the S+ distinguishes with its sensor.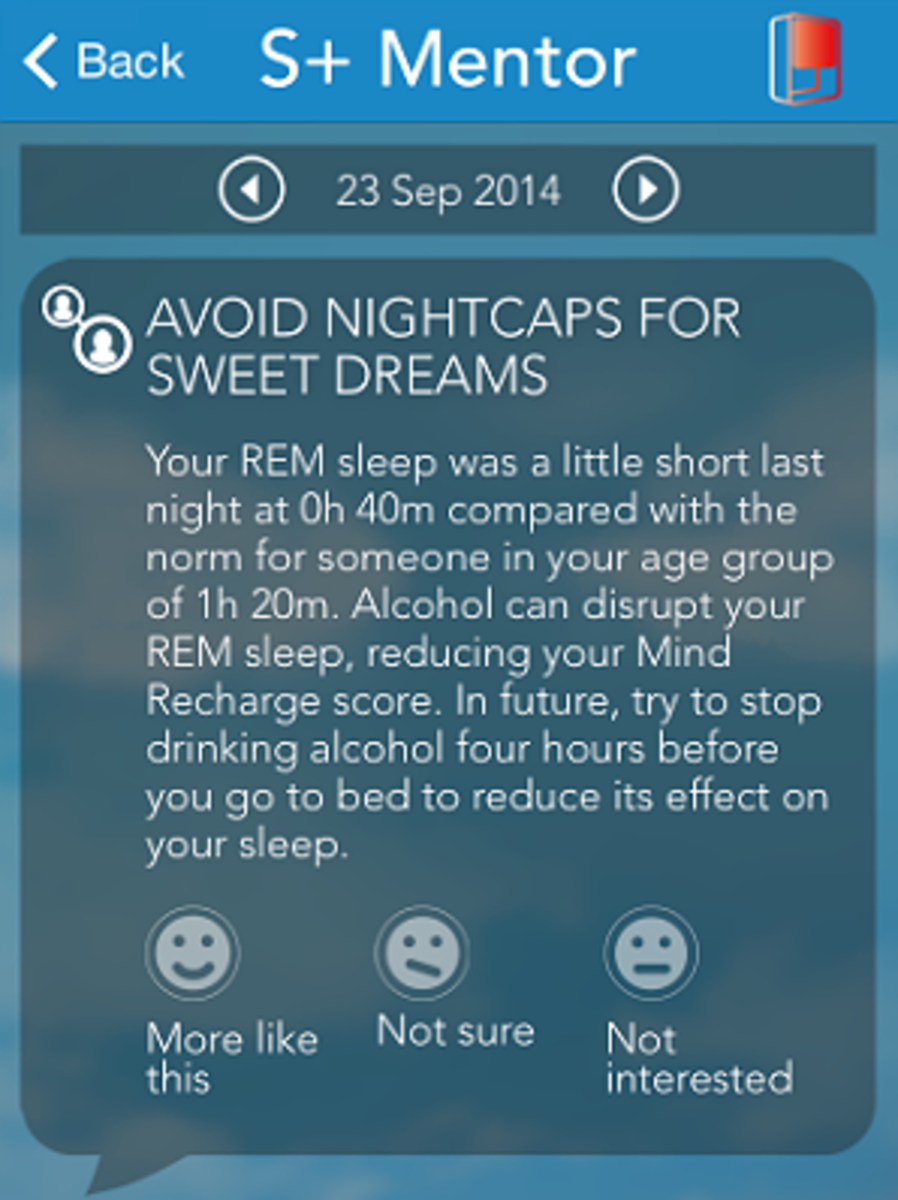 The device sets itself apart by pairing the data with scientifically backed advice to help you improve your score. On a stellar Sunday night we rocked a 96, getting a score of 20 for deep sleep, and another five for light, both of which are ideal. And we were just a hair off the goal for REM. The tip for a night like that isn't groundbreaking, although we learned that exercising between the hours of 5 and 7 p.m. might have improved our score.
RELATED: A Sensor That Monitors Your Home

For others with moderate sleep issues, the tips could actually help you. Consider that the S+ can notice what time of the morning your sleep quality diminishes and if that coincides with increased light levels in the room, because of sunrise, it will suggest wearing a mask or installing blackout shades. It also listens: According to ResMed, one user, who kept waking up at 5 a.m. but never knew why, received a tip suggesting earplugs. Why? The S+ noticed a pattern of an increasing decibel level in the room around that time, which coincided with sanitation workers collecting noisy recycling bottles outside her apartment.
[$150; sleep.myplus.com]
All photos courtesy of ResMed
For access to exclusive gear videos, celebrity interviews, and more, subscribe on YouTube!