A few years ago, I was invited on a trip by some gear companies that were showing off their new tents, sleeping pads, and camp chairs. We slept in spacious tents, rested our bodies on pillowy mattresses, and relaxed in cozy and lightweight chairs.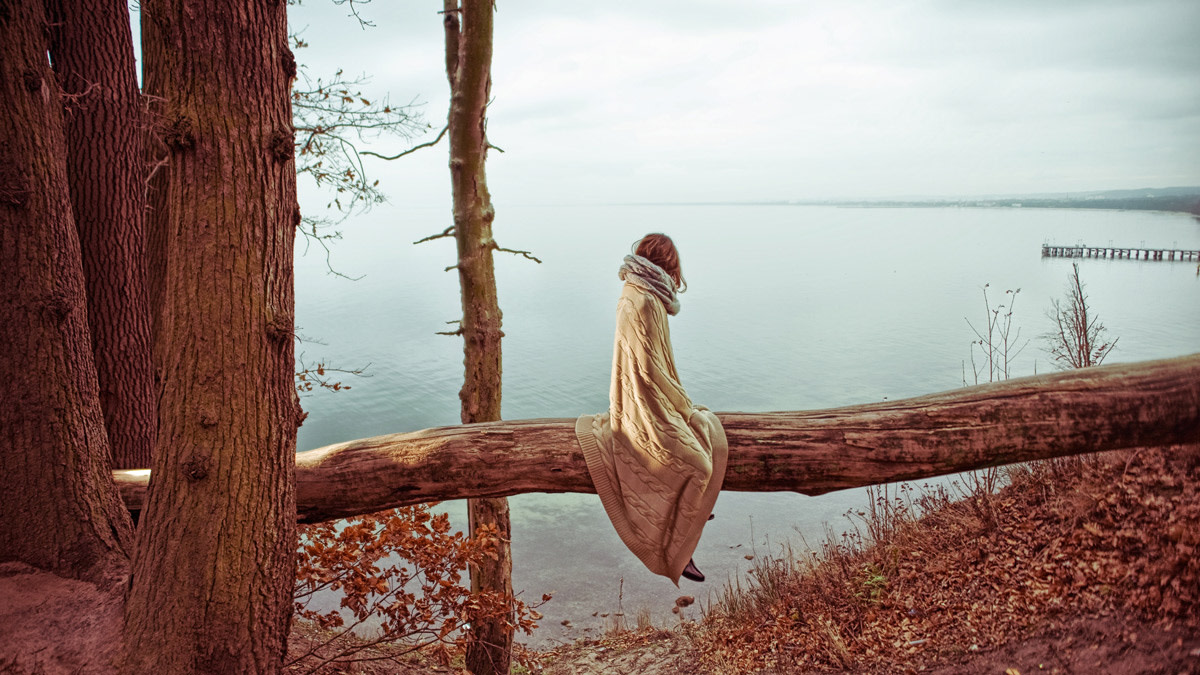 But the piece of gear that has stuck with me the most? The wearable, quilted poncho-blanket that I can't seem to take off when I'm at the campground (or anywhere, really). And yes, it does look ridiculous but I stand by my statement that it is my favorite piece of gear.
That first camping poncho I put on was the Honcho Poncho by Therm-A-Rest. Since then, a few other companies have joined the wearable blanket movement. Here are the top four ponchos on the market to accompany you on your summer camping trips.
The Honcho Poncho by Therm-A-Rest is one of the best camping ponchos available right now. It is a cozy, quilted, insulated poncho that is water-resistant and breathable. The main highlights of the Honcho Poncho, though, are the little extras you'll find, like how spacious it is even when snapped together at the sides so that it can hang and fully cover your body, about down to your knees. It also has a cinch-able hood, a kangaroo pocket for keeping you hands warm, and a very large front pocket that zippers shut to hold everything you'll ever need by the campfire. The latter pocket doubles as its own stuff sack, which then can double as a pillow. The entire thing can also be used as a blanket. I've used this in the summer around the campfire, in the winter to cozy up inside, and even while snowboarding. The poncho is 58 inches by 79 inches.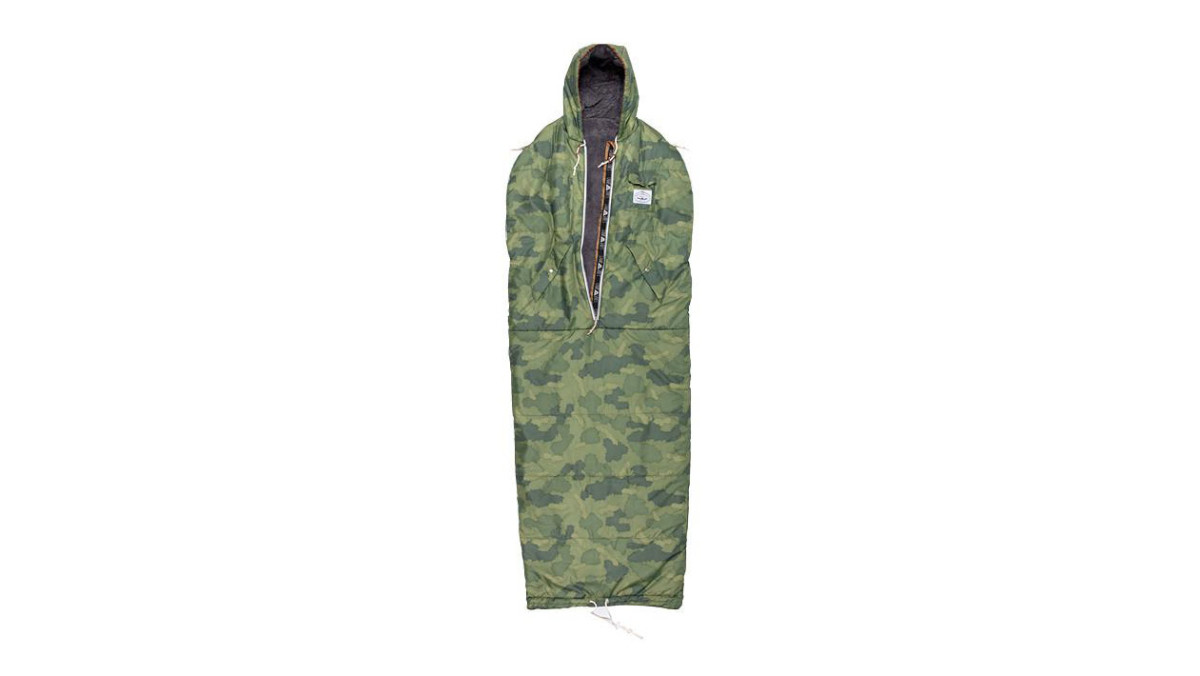 Once you put this on, don't plan on doing much else for the evening. The Napsack by Poler Stuff is a wearable sleeping bag that turns you into one lazy being in a cozy cocoon. Unzip the half-zipper and step into wonderfulness. There is a hood that can cinch, arm holes that also have zippers to ensure a secure, warm fit, and two hand pockets on the outside. The bottom is open so your feet stick out, but you can cinch that up as well for more of a sleeping bag style. For walking mode, loop up and shorten the bottom toward your hips and secure the drawcord tight. The Napsack comes in four different sizes, and two different styles – a regular polyester fabric, and then the shaggy version that a has thick and extremely warm faux-fur lining (seriously, go for the shaggy option).
The Traverse 3-in-1 Camp Quilt by L.L. Bean can technically be worn as a poncho, but its selling point is more as an extra blanket in temperate climates. It's large – 80 inches by 72 inches – so it works perfectly as a big, quilted and insulated blanket. If you want to wear it, there's a hole in the middle to pop your head through, but from there it sits unevenly. The front of the poncho falls only to my hips (I'm 5'5″ tall) and then the back falls all the way to drag on the ground, while the inner hand pockets are so low I can't reach them. As the name says, you can also use the blanket-poncho as a sleeping bag alternative, but I had trouble figuring that out. Overall, this quilt is perfect for a bit of extra warmth at the campsite or using it as a park blanket (it even sheds pet hair with just a few shakes).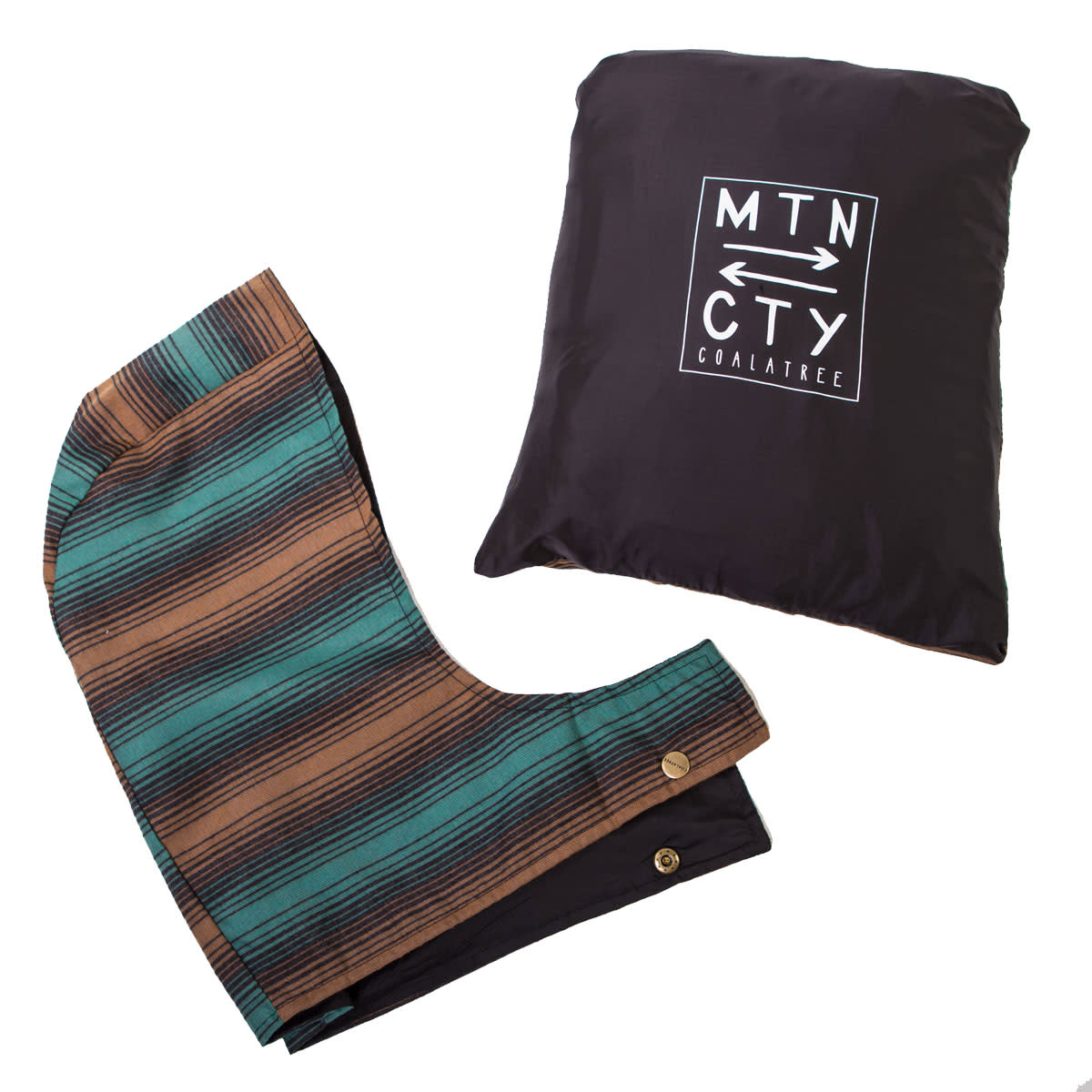 Another cheaper option for an adventure blanket is the Kachula by Coalatree, which began on Kickstarter. It has a soft, flannel-like topside and a ripstop nylon bottom (both made from 100-percent recycled materials) and is water resistant. It's a durable blanket, not quilt, that would be ideal for warm-weather camping, throwing down for a picnic, or taking to the beach. Plus, just for fun, you can snap on the hood, and turn that blanket into a cape. It has a built-in pocket as its stuff sack and measures at 50 inches by 72 inches. 
For access to exclusive gear videos, celebrity interviews, and more, subscribe on YouTube!