The average size of a Manhattan apartment is 747 square feet, according to a recent study by Rent Cafe. Seattle is even more confining at 702 square feet. Austin? A fair bit roomier at 865. But if you live in an American city, space is limited, and it comes at a premium. And with extended travel restricted, urban outdoor recreation can feel confined as well. But there is an overlooked outlet with far-reaching options in many U.S. cities: their blueways. A majority of the largest cities in the country developed according to their connection to vast waterways. With long-contested improvements to water quality through decades of environmental legislation, along with city residents craving an increased quality of life that only open space can provide, we are seeing a renaissance in access to improved urban waters. New York City, for example, has a water trail connecting its harbor, bays, and tidal river of over 160 square miles. That is a collection of waterways that could fit roughly seven Manhattan Islands within it—without mentioning the gateway to the entire Atlantic Ocean. Washington, D.C., sits at the tidal mark of the Potomac River, with sections of moving water and world-class whitewater upstream, as well as mellow paddling on the Chesapeake & Ohio Canal. Chicago has its namesake downtown river where you can paddle underneath the skyline and the city's iconic bridges, and just to the east, Lake Michigan. Detroit, Cleveland, the list goes only goes on.
What we are getting at here: If you've been searching for outdoor options without having to leave the city, paddling is the answer. But while seven Manhattan's may fit within the New York City Water Trail, you probably don't have the space in that 747-square-foot apartment for one 14-foot plastic kayak. No excuses here either. Today's foldable kayaks break down to near the same dimensions of an art portfolio. Standup paddleboards stuff into a backpack equivalent to a loaded-up food courier bag. And packrafts store at not much larger than a roll of paper towels.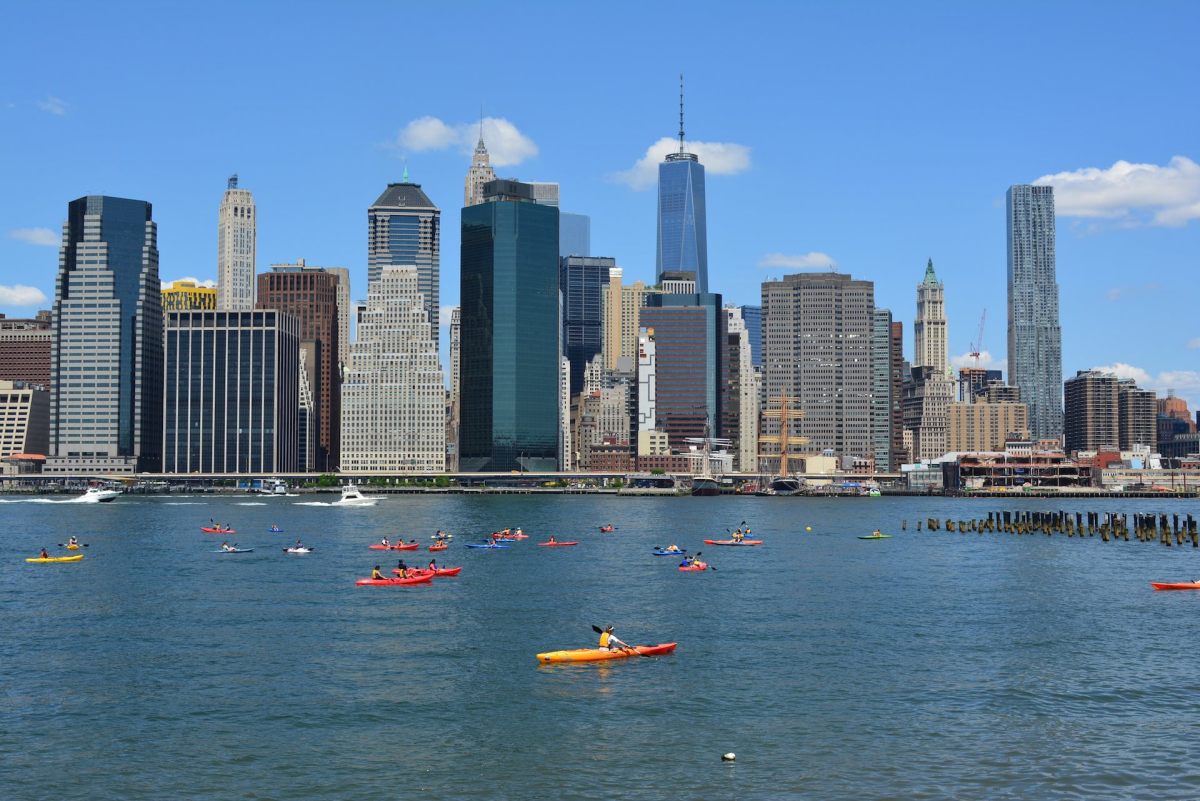 Here are some of the best portable paddling crafts that will fit in those confined apartments, and get you out on the great wide open waters of your city. And remember that these waterways may also pose hazards like strong currents and commercial boat traffic. Be sure to follow U.S. Coast Guard safe-paddling practices, use proper access points, seek out professional instruction, and find one of your city's local paddling clubs that host organized outings and offer a resource for local knowledge.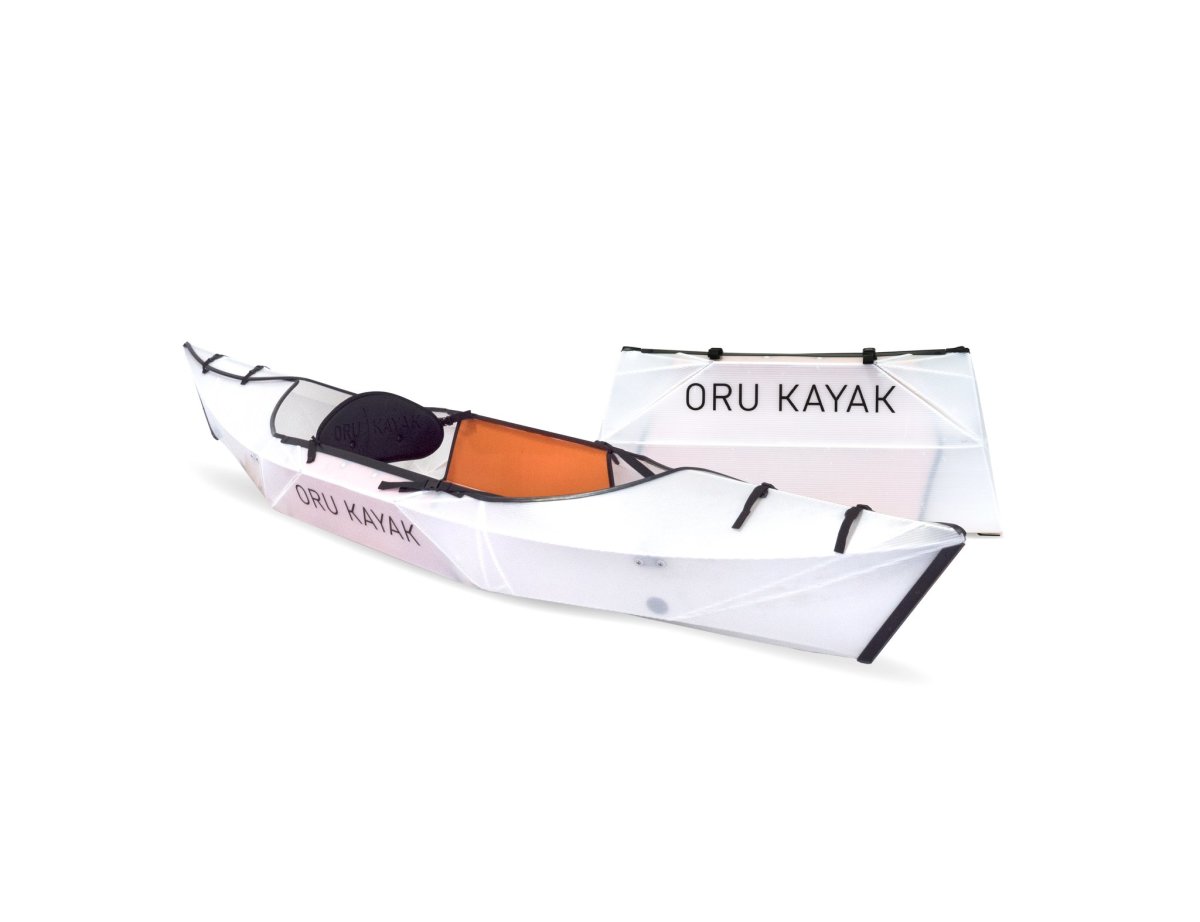 Folding Kayak
Fast, stable, capable. If you are looking for the most versatile craft for different types of waterways, a folding kayak is an obvious choice. Folding kayaks have been around as long as consumer kayak models have been available. And they have been sold in U.S. cities since the 1950s, when Dieter Stiller began importing Klepper folding kayaks made of bamboo and canvas, from Germany to Manhattan (where his son, Eric, has been launching trips for nearly 25 years as one of the city's top paddling outfitters and resources). Oru Kayak produces origami-influenced folding kayaks made of a UV-treated plastic. The Inlet model is its most compact, at a packed size of 42 inches long, 18 inches tall, and 10 inches wide. The Inlet deploys to just under 10 feet and weighs a scant 20 pounds, with an open cockpit. It is suitable for recreational paddling on flatwater and mild moving water (think: an evening cruise on Lady Bird Lake in Austin). If you are an advanced paddler planning to access more turbulent coastal waters with strong currents and waves, check out Oru's 16-foot Coast XT.
courtesy RED
Inflatable Standup Paddleboard
If you expect to have paddling outings that include morning yoga, surfing distant beach breaks, sight casting for fish, or just sprawling out for a float, all from the deck of your vessel, a standup paddleboard may be the way to go. SUPs are versatile for on-water activities secondary to paddling. Though traditionally made of fiberglass and foam like a surfboard, manufacturers have now had over a decade to hone the design of capable and rigid, inflatable options. Red Paddle Company's 10'6" Ride is that one board that can do it all. It weighs 22 pounds and rolls up to fit in a backpack 38 inches high and 15 inches wide.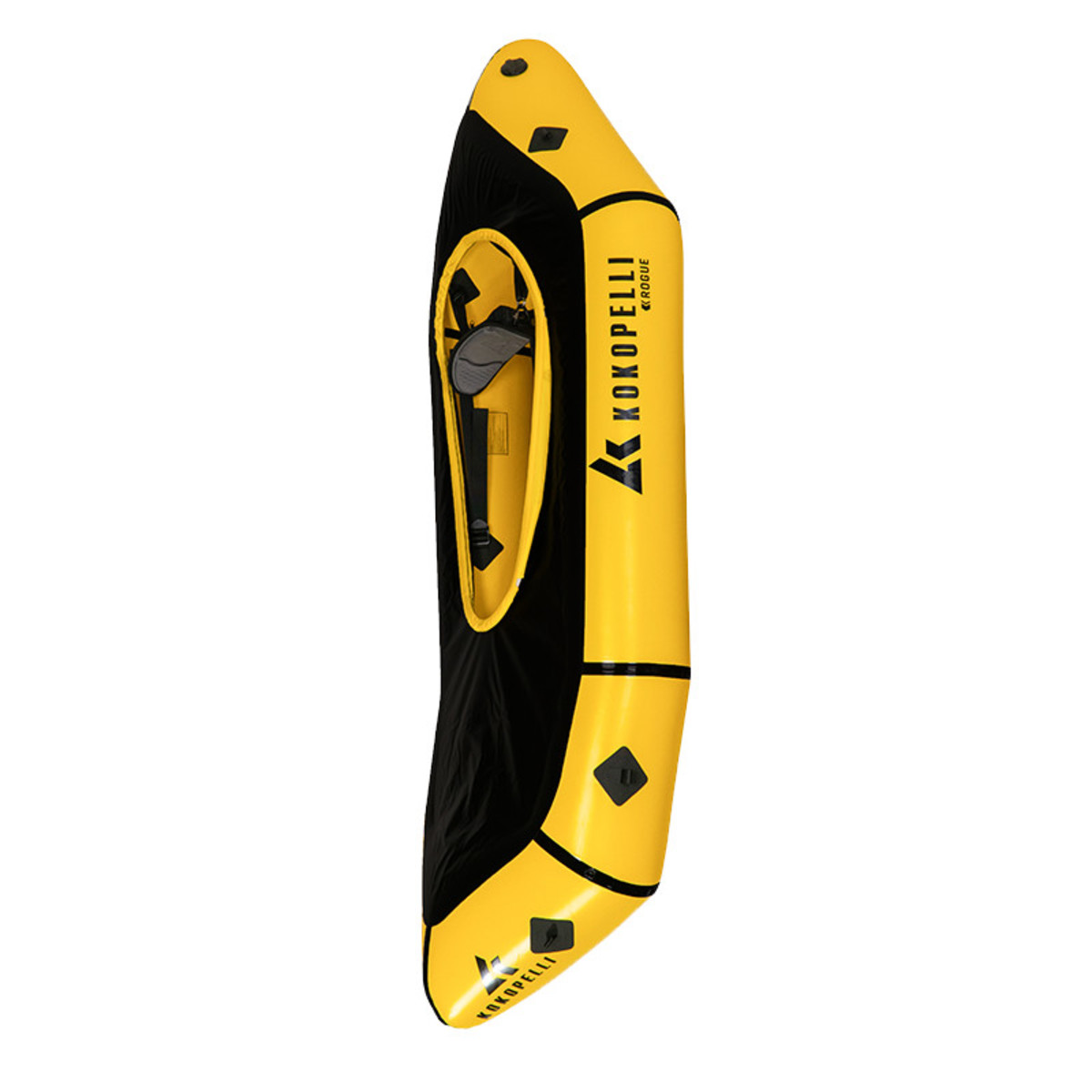 Packraft
Packrafts tend to elicit the idea of remote out-there missions, like mountain biking over the Continental Divide to fly-fish headwaters in search of wild trout. But they are great for any multi-sport outing where the portability of your craft is a major factor—whether it's in Utah canyon wilds or biking up the Chesapeake and Ohio Canal to put on a Class II section of the Potomac upstream of D.C. after work. The Kokopelli Rogue weighs only seven pounds, is made of a tough Kevlar Aramid-Nylon Blend, and has a spraydeck to keep waves from splashing into the boat on small rapids. Best of all, it rolls up to 17 inches by 8 inches so it can get thrown in your backpack for an after-work epic or in your carryon for your next trip out of town.
For access to exclusive gear videos, celebrity interviews, and more, subscribe on YouTube!