Let's face it: We're addicted to our outdoor gear. After all, this is the stuff that gets us to the tops of mountains, into the lineup and on the trail, right?
Unfortunately, traveling with that equipment can be a bit of a bear, especially when it comes to lugging things like surfboards, skis and bikes through the airport while trying to catch that early morning flight.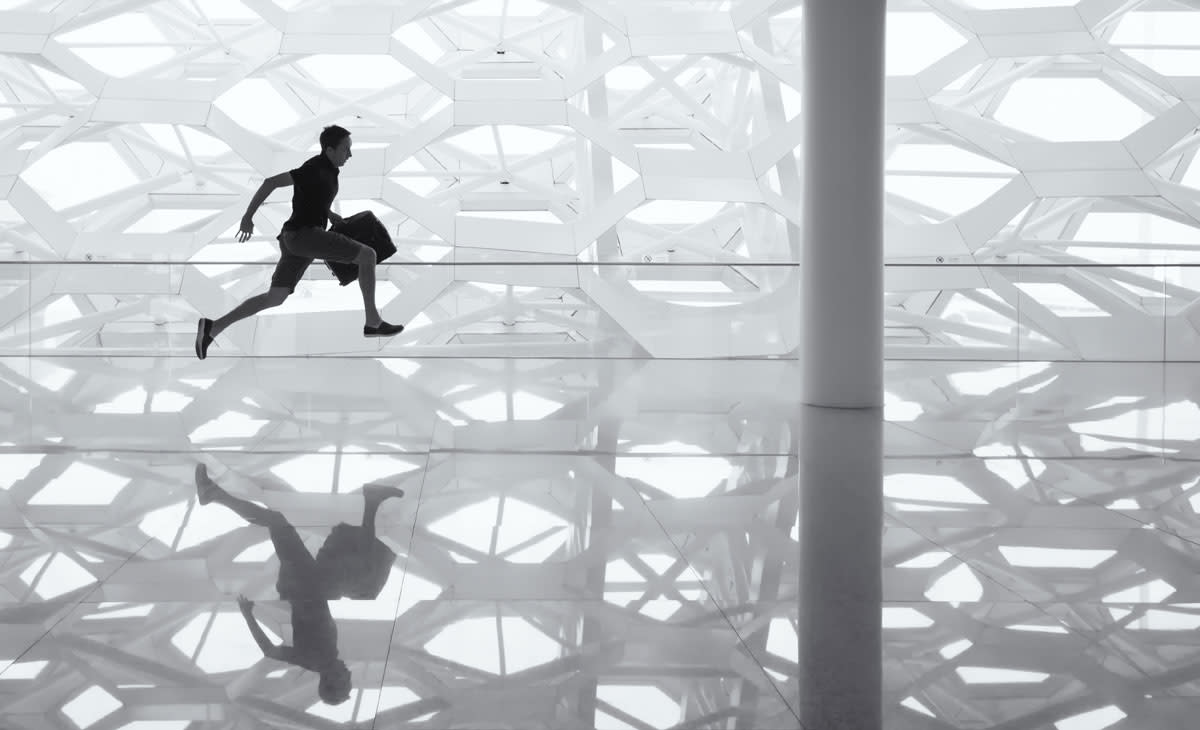 That's why good travel bags can make all the difference. When it comes to action sports, there are a few options that are built to make a life in transit a whole lot more enjoyable. Here are a few of our favorite travel bags for the road (and airport) ahead, broken down by sport.

Avoid pulling an
Alex Gray
and make sure your surfboard babies are protected against those big, bad luggage handlers with the Pro-Lite Finless Coffin Double Bag.
Constructed with a cushy 10 millimeters of foam and an internal divider for stashing multiple boards, the Finless Coffin is a good bet for keeping your quiver safe on the next flight down south or across the pond. Chock full of smart extras like drainage vents to dry out excess moisture, non-corrosive zippers to prevent closures from salting up and even reinforced strap stitching to keep from ripping out a handle rushing to catch the next plane, the Finless Coffin is a surf bag designed by surfers, for surfers.
Be careful about which airline you fly, as many domestic carriers, like American and United, add extra fees for board bags. Thinking Virgin Atlantic? Think again, as the British carrier won't even allow surfboards on any of its flights.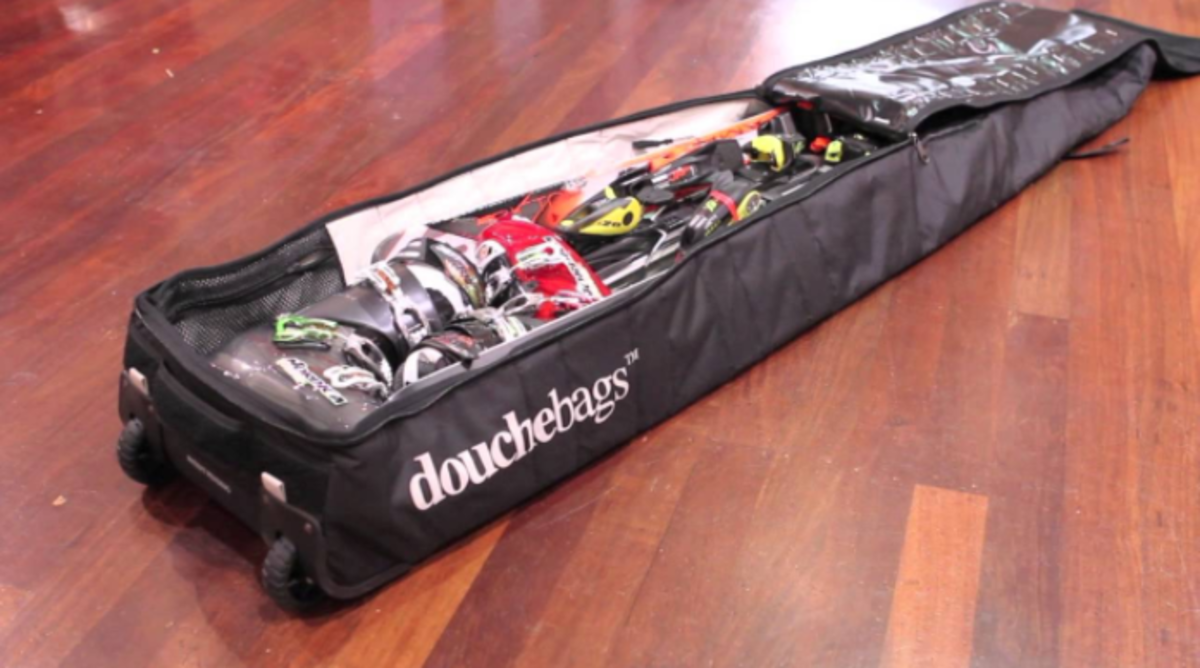 If you can get past the name, the Douchebags Snow Roller is a traveling skier's best friend.
Long, thin and unbalanced, ski bags are cumbersome by nature, but the Snow Roller eliminates the headache by adding wheels that will help you lug that sucker just about anywhere, and an adjustable length to accommodate skis up to 190 centimeters. The Snow Roller also fits two pairs of skis, along with a helmet, ski boots and any outerwear necessary for a destination vacation, so grab a friend or pack that extra set of powder spoons for your next fly-to ski mission.
Pro tip: Cut down on baggage fees by packing all of your outerwear and clothing into your ski bag. Plus, a little extra padding will help protect your sticks from airline abuse.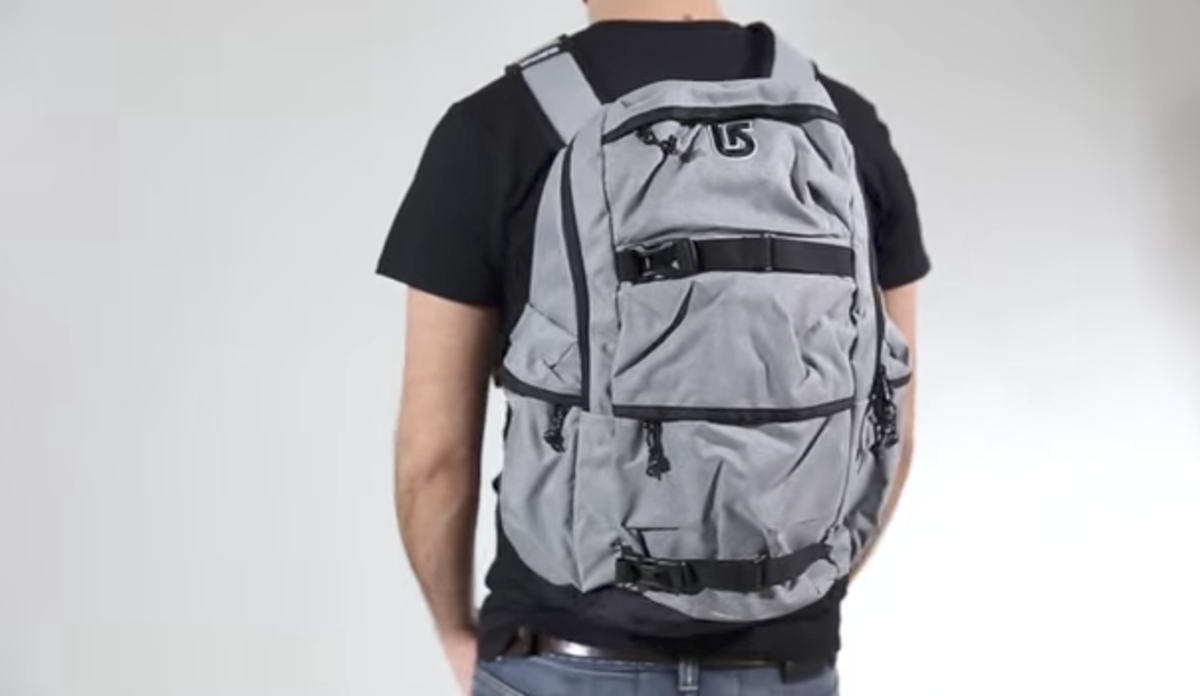 Good news, skaters: TSA has not banned skateboards as carry-on items, so nearly every domestic flight will allow you to fly with your deck. (Unfortunately, the rest of the world varies in policy, so make sure to check with the regulations in your destination country.)
Now that that you've landed in your new surroundings, check out the Burton Kilo pack for navigating busses, trains and airports with your board. Two straps on the back side keep your board in place, and 27 liters of storage space makes room for everything else, including a 15-inch laptop (in a separated laptop sleeve).
Durable and water resistant, this pack can stand up to the abuse of the road, and padded shoulder straps, back padding and a sternum strap will keep the body happy no matter how many miles it goes.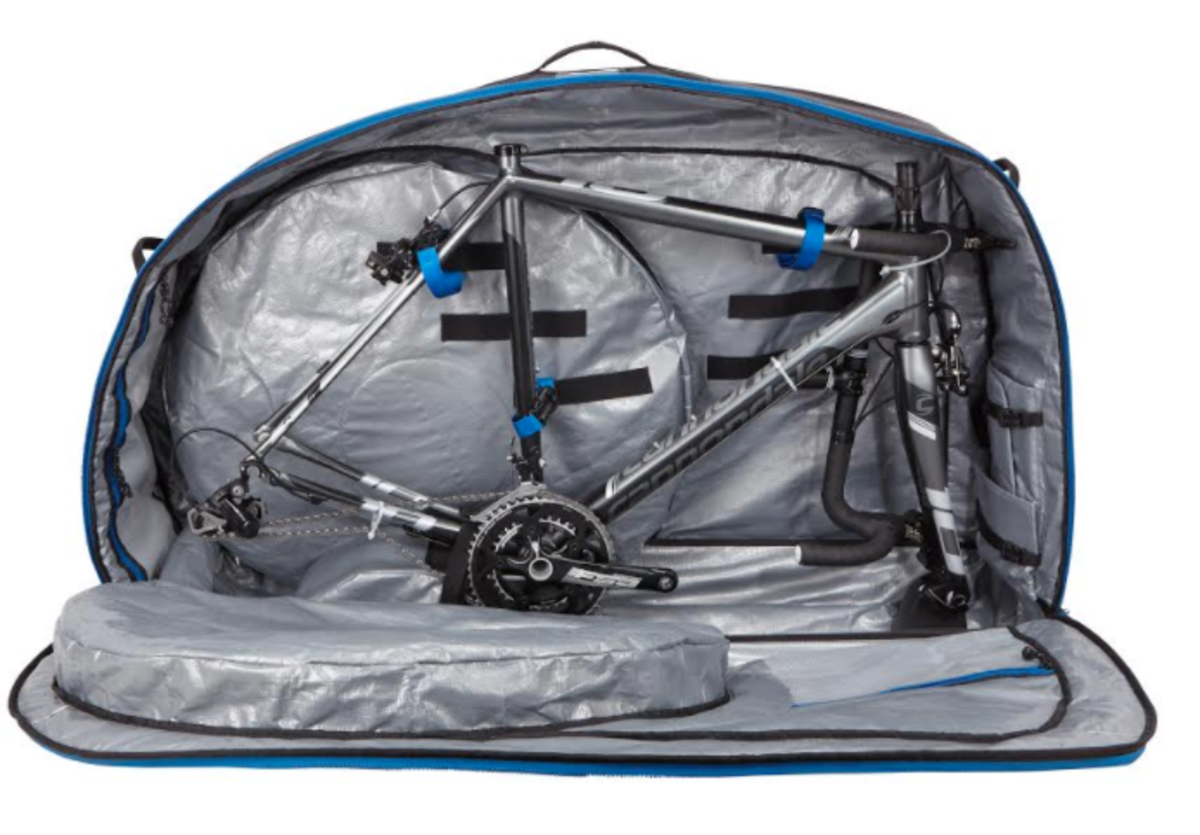 Of all our favorite adventure-sport equipment, mountain bikes are by far the biggest headache to take on a plane. Not only do riders need to completely dismantle their rigs, but they also need to find a bag that will fit all of the parts and protect each piece of that multi-thousand-dollar investment in the process.
Thule is doing their best to make that task easier with their RoundTrip Traveler, a hybrid bike bag that features a durable exterior with an internal mountain system built to hold your bike sturdily and securely no matter how many times it falls off the baggage cart.
External wheel pockets accommodate two 29-inch wheels and a fixed fork block keeps your bike upright and safe in transit. The bag even has wheels, allowing for easy travel from airport to final destination.
More stories about traveling with sports gear from GrindTV
Hawaiian Airlines changes surfboard baggage policy after complaints
'17 Summer Gear Guide: The Best in Travel Bags
A guide to traveling on a plane with your ski gear
For access to exclusive gear videos, celebrity interviews, and more, subscribe on YouTube!