Carrying gear on a rack instead of your back makes your bike commute or tour significantly more comfortable. Bolt-on racks are cumbersome and can be a pain to remove, and seat post racks tend to be bouncy and wobbly, which can be fine for the lightest loads on good roads, but precarious elsewhere. Cycle touring specialists Arkel designed the Randonneur Seat Post Rack and the TailRider Trunk Bag for a more stable, aerodynamic combination to make your ride much easier. 
RELATED: The Compact, Collapsible Floor Pump for Cyclists
The rugged bag ($115) impressed us enough that we took it for a tour through Indonesia. The waterproof bag weighs in at just over a pound, with beefy zippers that keep rain out and give access to the spacious main compartment. Inside, the bag has a removable divider for sequestering tools from cameras and for keeping toiletries from clothing. Mesh pockets along the bag's perimeter keep small items organized, and outside pockets hold snacks or a wallet — items you want to get to quickly, or without opening your bag's main compartment. A large reflective stripe around the perimeter makes you visible when you're out at dusk or dark, and a light clip allows for a full night of riding. The bag attaches to the rack with four reflective Velcro straps. Fully expanded, the bag holds up to 700 cubic inches of gear and was secure when it was stuffed full, thanks to a bellows top that cinches down with two nylon straps that you pull to tighten. And, you can fit a change of clothes if you roll them up, as well as other essentials like a phone and a wallet. We loaded ours with an SLR camera and extra lens, bike repair kit, snacks, and extra layers for 10 days of riding through Java and Bali.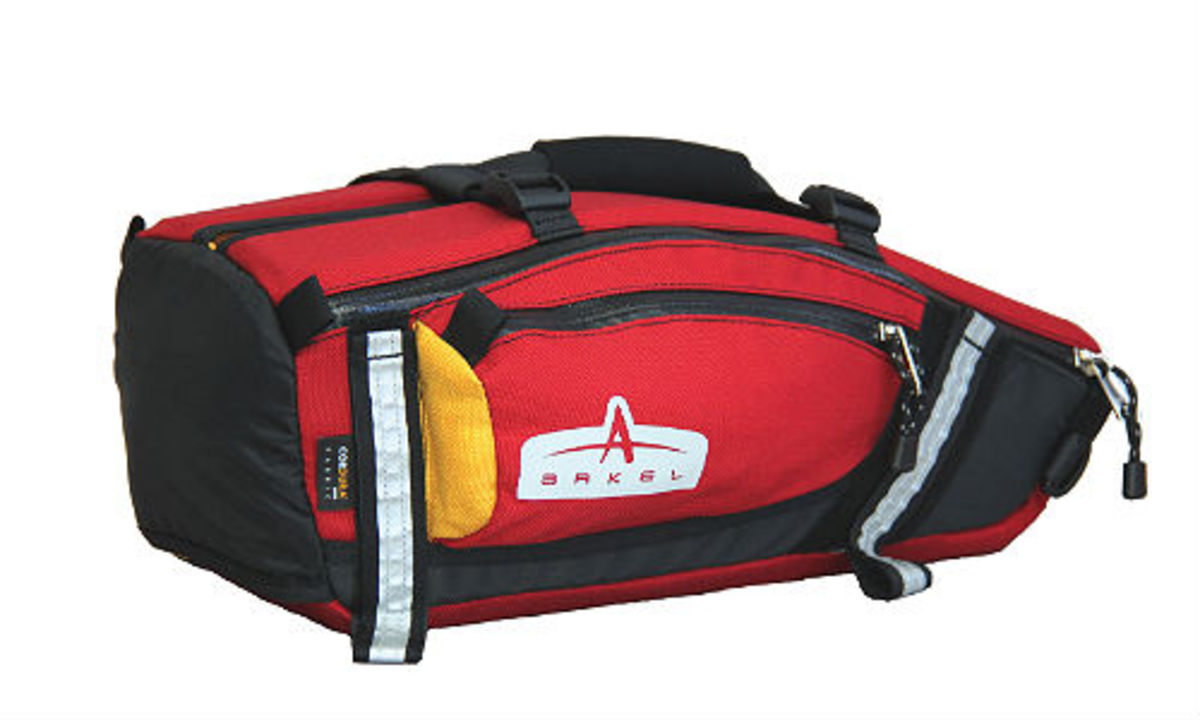 The Randonneur Seat Post Rack ($100) has the stability of a bolt-on rack, but it mounts and dismounts in less than a minute. The rack attaches to the rails of your seat post with a metal quick release clamp. A rubberized clip with a Velcro closure snaps around your seat post to stabilize the load — up to 13 pounds. That means you can use this rack without damaging your bike, even if it has a carbon post. It also means that if you use the rack and bag to commute to work, you can remove them to take into the office, then reattach them for the ride home.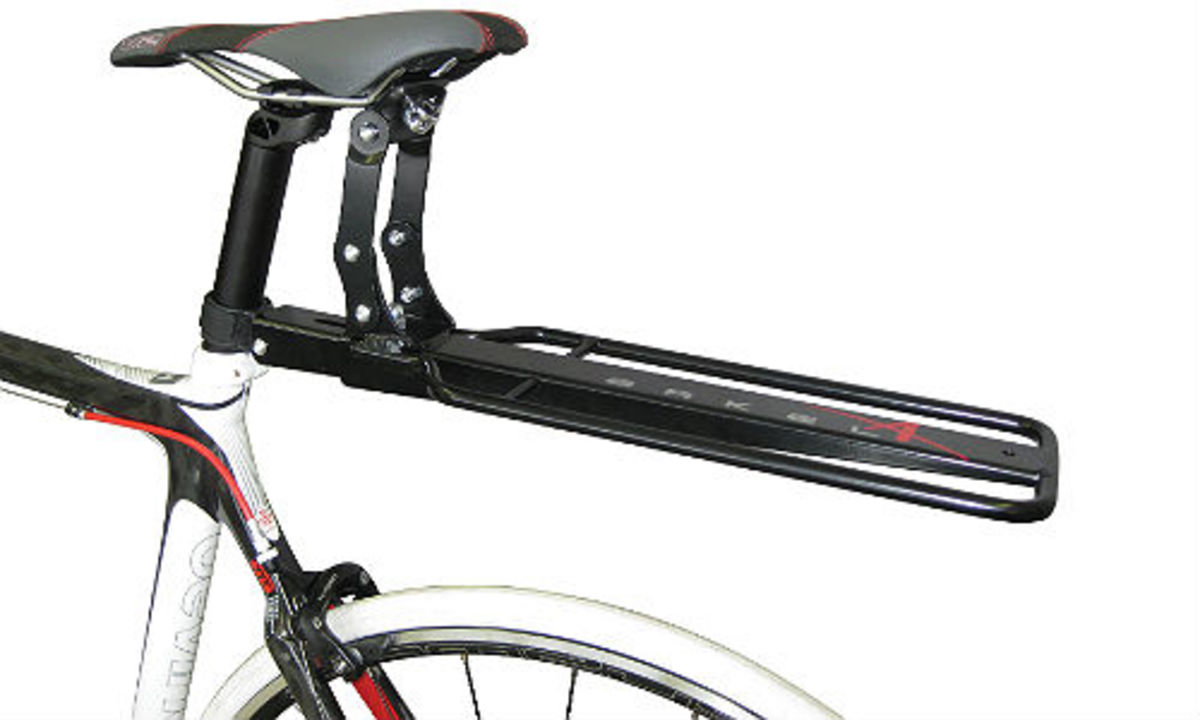 The bright yellow rain cover, which tucks into a hidden exterior pocket when it's not needed, helped protect our electronics. And after daily battering on the worst roads imaginable, the dynamic duo still got dusty, but no worse for wear. 
[Pack: $115; arkel-od.com, Rack: $100; arkel-od.com]
For access to exclusive gear videos, celebrity interviews, and more, subscribe on YouTube!