Cute may be an odd adjective to describe an action camera, but that's exactly what the Polaroid Cube is. At just 1.4-inches, and with the brand's retro band of stripes painted on the side, it looks like a stray from the Lego bin. But this little device matches those looks with some great out-of-the-box performance.
RELATED: The Best GoPro Videos by Professional Athletes
There is simply no easier action camera to operate. The Cube has just one button, and you press it once to turn it on and twice to begin shooting 1080p HD video. It's that easy. (Under a weatherproof cover, there's a switch to toggle to 720p, a micro USB port, and a slot for a memory card.) Once shooting, a generously wide 124-degree lens captures plenty of action, but the view is not overly distorted. There are separately sold mounts (helmet, bicycle, etc.), but we found the powerful embedded magnet to be a convenient way to attach the camera just about anywhere. In lieu of a proper bike mount, we stuck it to the frame of our steel commuter and got slightly bumpy, but vivid tracking shots of the city streets as we rode to work. And unbelievably, the tiny magnet held, even as we pedaled over potholes and cracked sidewalks. The Cube is also small and light enough that we had no problem holding it with one hand while we gripped the handlebars with the other.
One night the weatherproofing was put to the test when we took it along for a rainy ride home; and the internal rechargeable battery had plenty of juice to spare after 50 minutes of use. It's this versatility coupled with the ease of use (not to mention the $99 price tag) that makes this little device a no-brainer for anyone who's ever considered trying an action camera. Say hello to 2014's ultimate stocking stuffer. [$99; polaroidcube.com]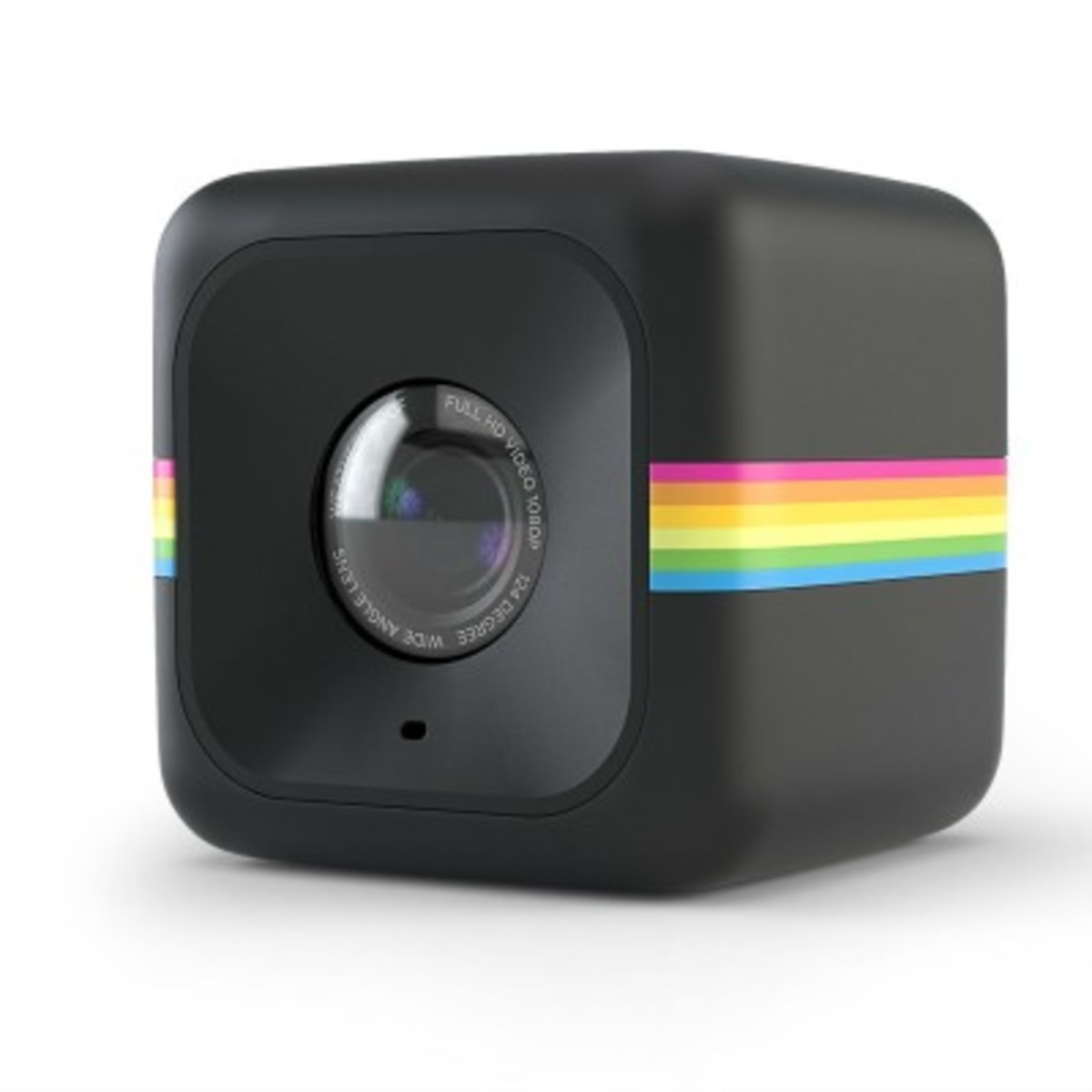 For access to exclusive gear videos, celebrity interviews, and more, subscribe on YouTube!