When it comes to a day out of the office, working an event or traveling for business, lugging around all of my work gear can be a troublesome affair.
I like to have my photo gear (camera body, a few lenses, extra power, GoPro, 360Fly, external mic and perhaps a tripod), my staple work tools (MacBook Pro, wireless keyboard, mouse, charger, legal pads, pens), my correspondence gear (iPhone, charger, 2nd iPhone, another charger, wireless hotspot), and my essentials (water, snacks, skateboard) all in one place.
Sounds almost impossible, right?
In the past, I've been known to spend upwards of $500 on a camera bag. Padded, spacious, ergonomically sound and stylish … a good camera bag can make or break a shoot and/or a trip.
However, I have yet to find one that really caters to more than just my camera gear.
Then I got my hands on the Element Explorer Camp Collection 35L backpack ($99).
Now, I should preface with the fact that my first experience with this pack was covering the 2016 Dew Tour in Long Beach, CA.
RELATED: Watch 360 video of Aaron 'Jaws' Homoki's gigantic gap into the crowd at Dew Tour
While I had to be nimble and footloose, I also had to file a story on deadline. This meant that I needed all of my gear … on my back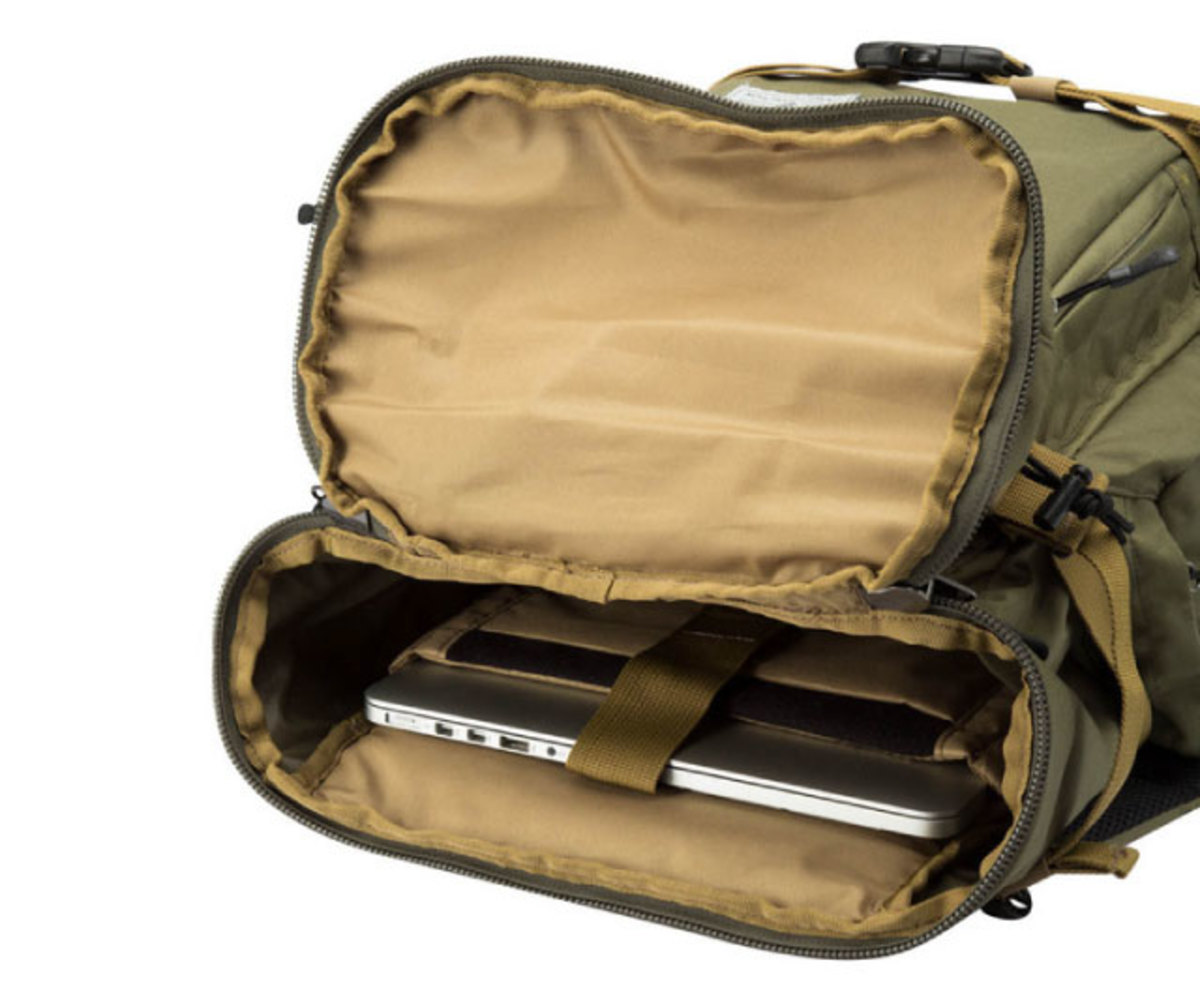 While not advertised as dedicated camera bag, the Explorer had a spot for it all. My MacBook Pro fit nicely in the padded slot, my camera body and two lenses were snug within the roomy main compartment, and all my other small nicknacks and gadgets were tucked away in dedicated pockets on the top of the pack, as well as on the sides.
I even had my skateboard strapped to keep me even more agile as I cruised around the venue.
I knew where everything was and it was all where I could reach it at a moment's notice.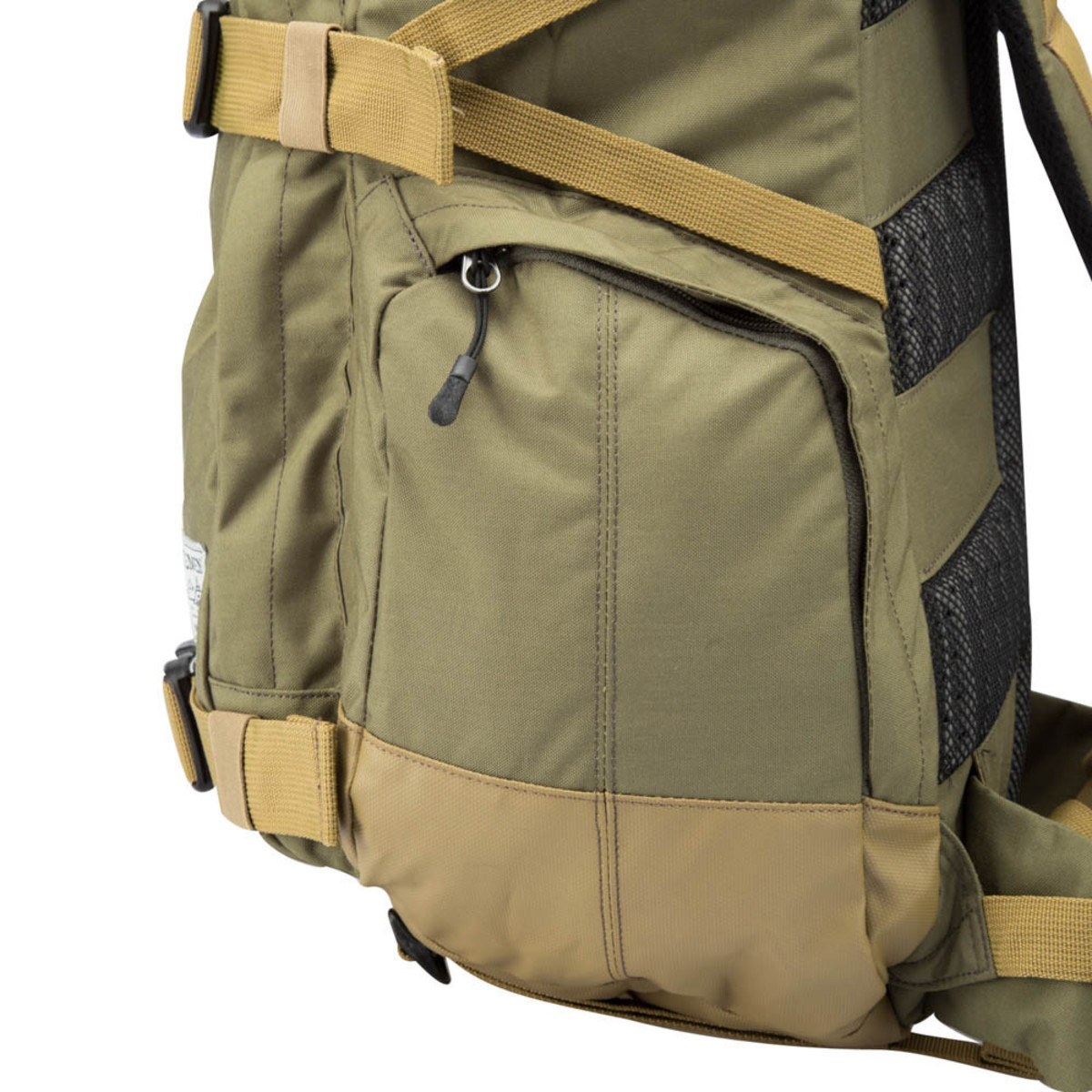 "For daily use or extended travel, the Explorer is a fully featured pack with a hinge top, extra organizational details and multiple carry points," says Element. "The Explorer includes a roomy main compartment, and a front zip pocket with skate with straps. The outer shell is made from a durable and waterproof 500D X-Dobby Polyester. The bottom is made from 1200 Oxford polyester that resists ground friction and moisture. All clips and buckles are made with anti-breaking Duraflex."
Keep in mind that this is all being said without mentioning one very important detail: This pack looks really nice. The earth tones and subtle sophistication of its design make it as much of a utilitarian tool as a fashion statement. You'll be stoked to be sporting this on your back.
I'll finish this review by saying this: My second experience with this pack was covering the Vans US Open of Surfing in Huntington Beach. I survived … That's all I have to say about that.
Thanks for having my back, Element Explorer.
More from GrindTV
How setting expectations outdoors saved my relationship
How to deal with a snake bite while out on the trail
A night surfing contest in France had surfers riding LED boards
For access to exclusive gear videos, celebrity interviews, and more, subscribe on YouTube!