There are backyard hammocks and ones for lazy days, and then there is Hennessy Hammock's Deep Jungle Asym Zip model. Designed to withstand the thickest, buggiest jungles on earth, it's compact, lightweight, quick to deploy, and surprisingly comfortable for sleeping. A new, double-layered bottom designed for a removable insulated pad that adds warmth and a built-in, heavy-duty rainfly make it a solid three-season shelter that doesn't rely on stakes, poles, or a flat, open ground space. It's an absolute workhorse for serious adventures exploring, working, fishing, hunting, climbing, hiking, paddling, surfing, and sleeping in the most inhospitable regions of the world.
The hammock is diamond-shaped, allowing the occupant to sleep diagonally and fully supported, avoiding the bent, banana-shaped posture while a tightly woven mesh screen zips the hammock shut. It provides a completely enclosed, bug-proof space off the ground that had us sleeping soundly no matter how nasty the weather or bugs were. Weighing in at a paltry 2 pounds 8 ounces, the hammock's easy to pack and carry. The incorporated suspension cords and webbing straps make setting up and taking it down a breeze. It took us around five minutes to set up the first time, but now we have it down to three.
All it took was one rainy, buggy night camped on a tropical beach for the Deep Jungle Asym Zip to prove its worth. While our companions in tents and other hammocks spent a wet, itchy night tossing and turning, we slept soundly and were left wondering why no one else was out surfing the empty waves with us the following dawn.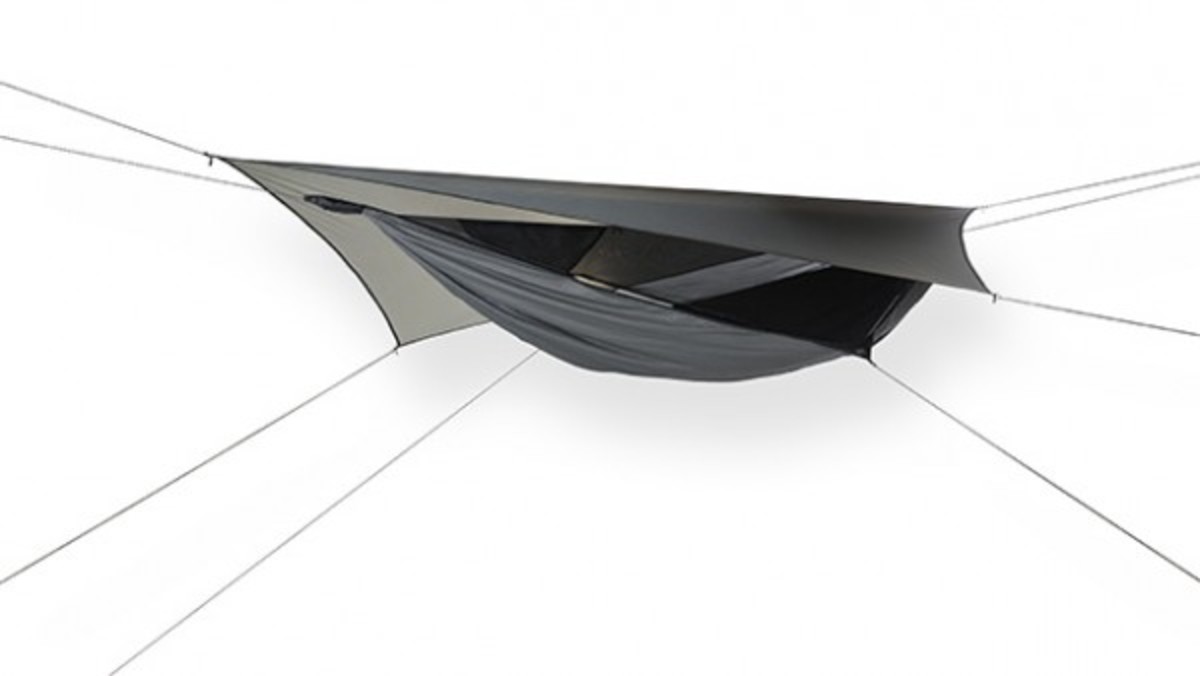 [$290; hennessyhammock.com]
For access to exclusive gear videos, celebrity interviews, and more, subscribe on YouTube!