Flying can wreak havoc on a guy's luggage, whether it's getting thrown around or just sitting on the tarmac in a storm. Luckily, Pelican has been making crush-proof, water-resistant electronics cases for the past 35 years, and its new suitcases, including the Elite Carry-On, are as resilient to the elements — human and natural — as its other protective cases.
RELATED: The Two-in-One Carry-On
The 22-inch Elite Carry-On weighs just over 9 lbs and can hold up to a cubic foot of your stuff. Plus, it rolls — the custom ball-bearing wheels have solid hubs, so they won't hamper your terminal-to-terminal sprint or break if you take them down a few stairs on the way. We've broken the wheels off other rolling bags running through the airport to make a connection, but this one felt way more durable. Stainless steel handles on three sides are covered in soft rubber. And they're recessed, so there's nothing to catch on the conveyor belt, but they're still easy to tie to the top of your safari vehicle or your Subaru. And like any good rolling bag, the handle extends for easy wheeling, and it retracts for storage down the outer edges of the bag instead of taking up space inside of the case. 
Pelican says the luggage, which is molded from high-impact plastic, can take up to 1,500 lbs of weight without buckling. While we were at the airport on a recent trip, when United relieved us of our 22-inch Carry-On at the gate because the overheads were full, we knew our camera and toiletries would be safe under the weight of other passengers' baggage. And even though it appeared that it was left in the rain on the runway, the contents were completely dry. Like Pelican's laptop and phone cases, the Carry-On has a watertight O-ring seal that will keep the contents dry, even if submerged up to 3 feet for an hour. A water-resistant purge valve vents the interior without letting moisture in, which prevents pressure buildup inside the case when you're flying. (No more toothpaste mishaps in your bag!) The case closes with the same latches Pelican specs on its professional equipment for military, police, and firemen. And TSA-approved combination locks let you secure your stuff inside. Sure, it's pricey, but it's guaranteed for life. [$475; pelican.com]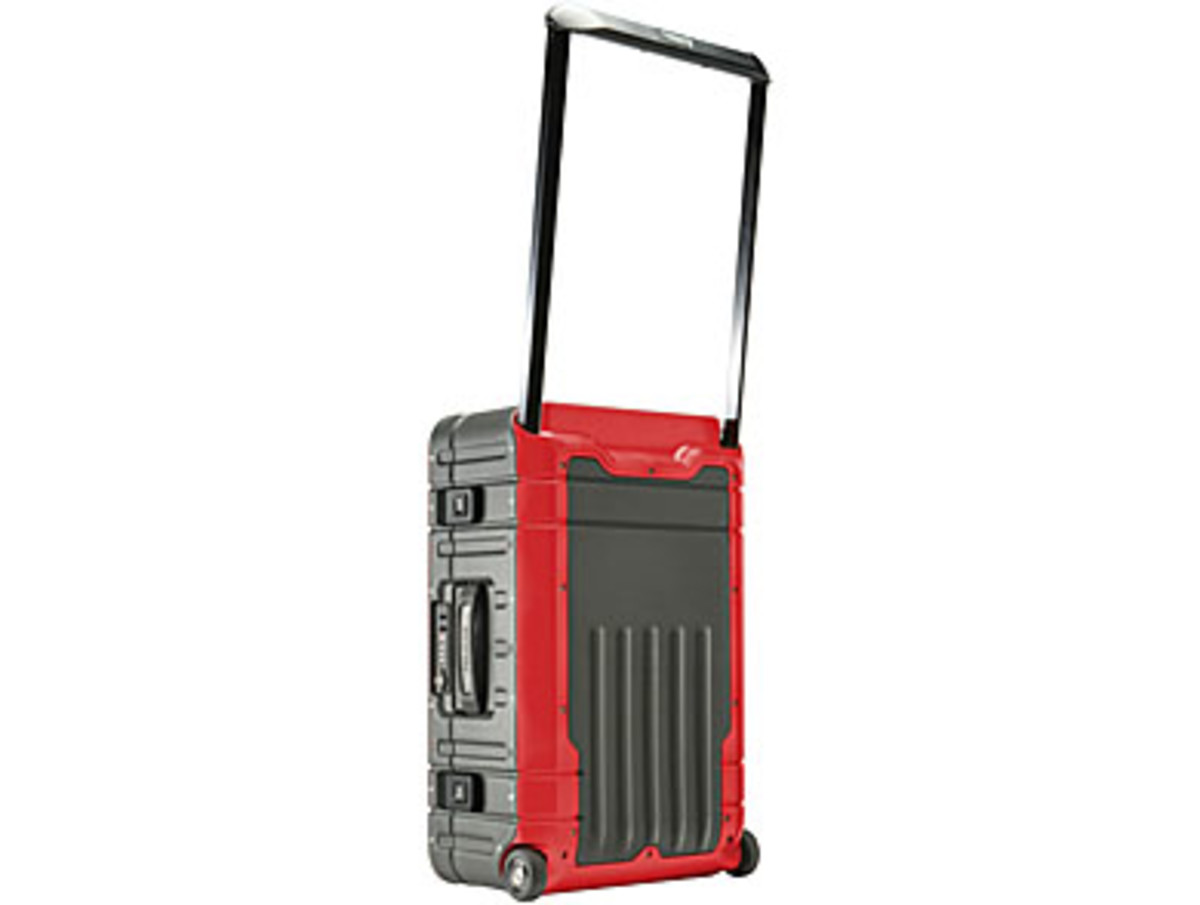 For access to exclusive gear videos, celebrity interviews, and more, subscribe on YouTube!