For the adventure traveler, it's important to have as many camera accessories as possible that can save your equipment from hazards … not to mention your own clumsiness. Not every camera bag is right for every trip – sometimes you need to travel light, other times you need as much padding as possible. Sometimes your camera will spend more time around your neck than in your bag, and other times the reverse is true.
This summer, we've added four accessories to our travel photography kit to make sure our cameras stay close to the chest, but still protected from the havoc we might wreak on them.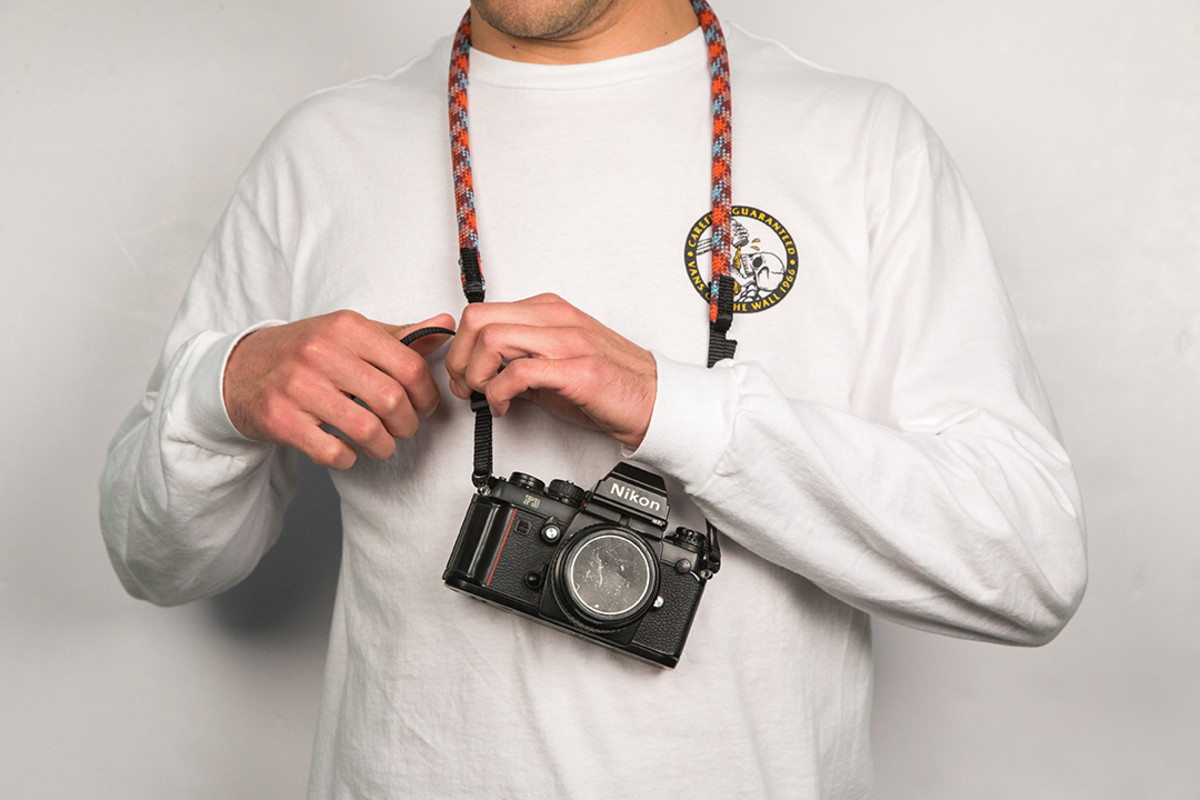 Say goodbye to uncomfortable camera straps digging into your neck or getting damaged by sweat and dirt. The Topo Camera Strap is made from heavy duty climbing rope and durability is its main appeal. We wouldn't expect less from Colorado outdoor brand Topo (their classic duffel has been to hell and back with us and shows no signs of wear and tear).
Second to its functionality, we loved this strap because of its unique look and bright colors. And at a reasonable price point ($29), we're fully embracing this functional alternative to the fancy leather camera strap.
Just because you're hanging your camera around your neck doesn't necessarily mean you're shooting right then – and it's those moments where you almost forget you're wearing it that lead to swinging around too quickly and throwing your precious cargo into a doorway, or knocking it against a rock as you bend over to tie your shoe.
The Matador Camera Base Layer is the perfect little sleeve for your camera. The cleverly designed, padded protector wraps around the body and stays on via a rolltop that snaps together, making it easy to put on, as well as take off.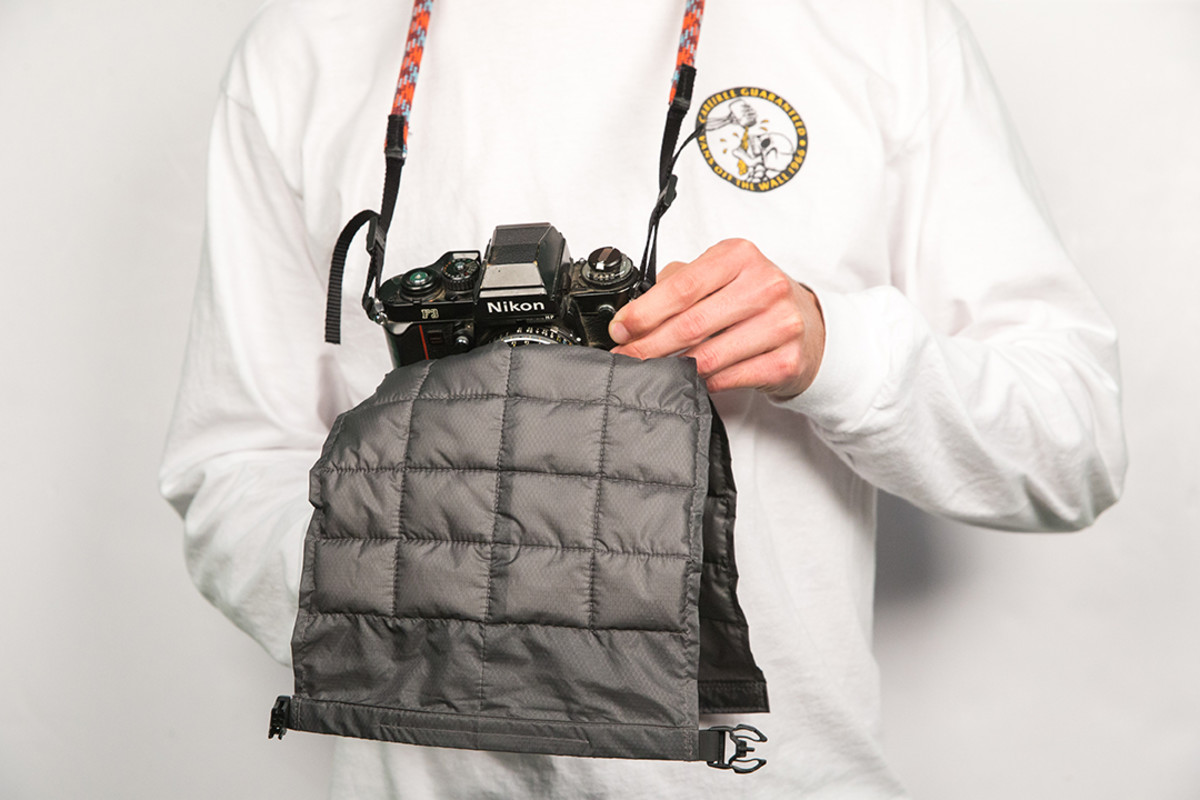 The Base Layer also comes with a built in rain fly, which is super handy if you experience a sudden downpour. However, we also found it to be a little bit of a pain as it would often fall out of its compartment when we weren't using it.
That said, we still loved the Base Layer and now use it every time we're spending the day walking or hiking with our gear.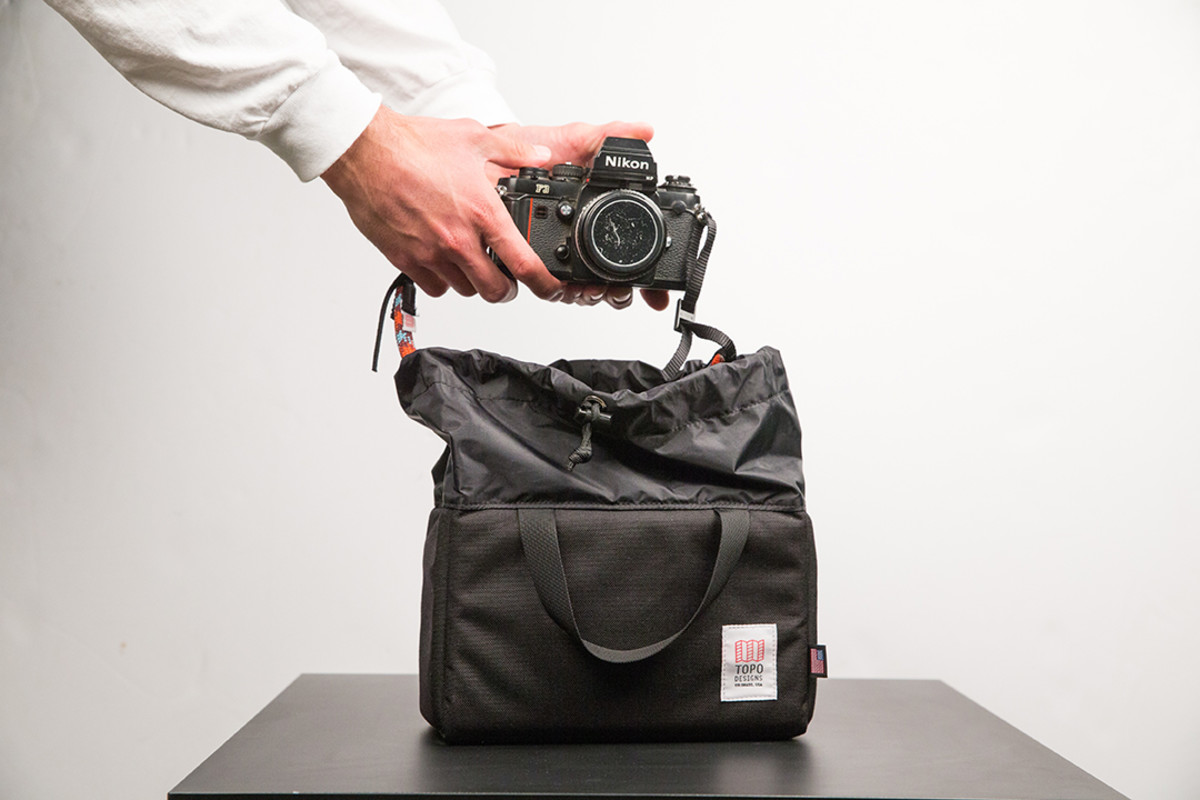 While the Topo Designs Camera Cube can't be your only camera case, it sure seems to come in handy in particular scenarios. When you want to throw your camera into a shoulder bag with some added protection, drop it into the Camera Cube, cinch the top and put the cube inside your bag.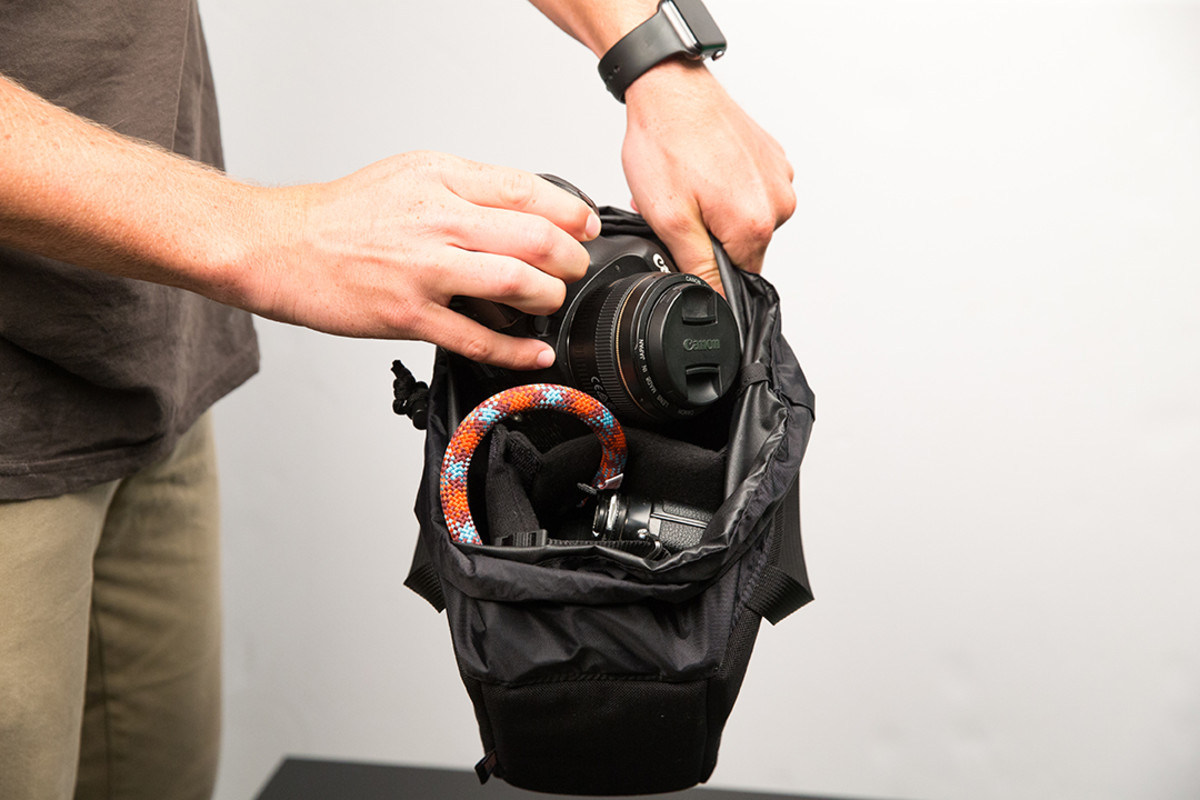 Or if you want to tow just your camera around for the day without a bulkier case, use the Camera Cube's handles to carry it like a handbag.
The non-padded top means it's difficult to fully trust this bag against all hazards, but for light travel it's mighty useful. Use the adjustable internal compartments to throw an extra lens in with you, and take off for the day.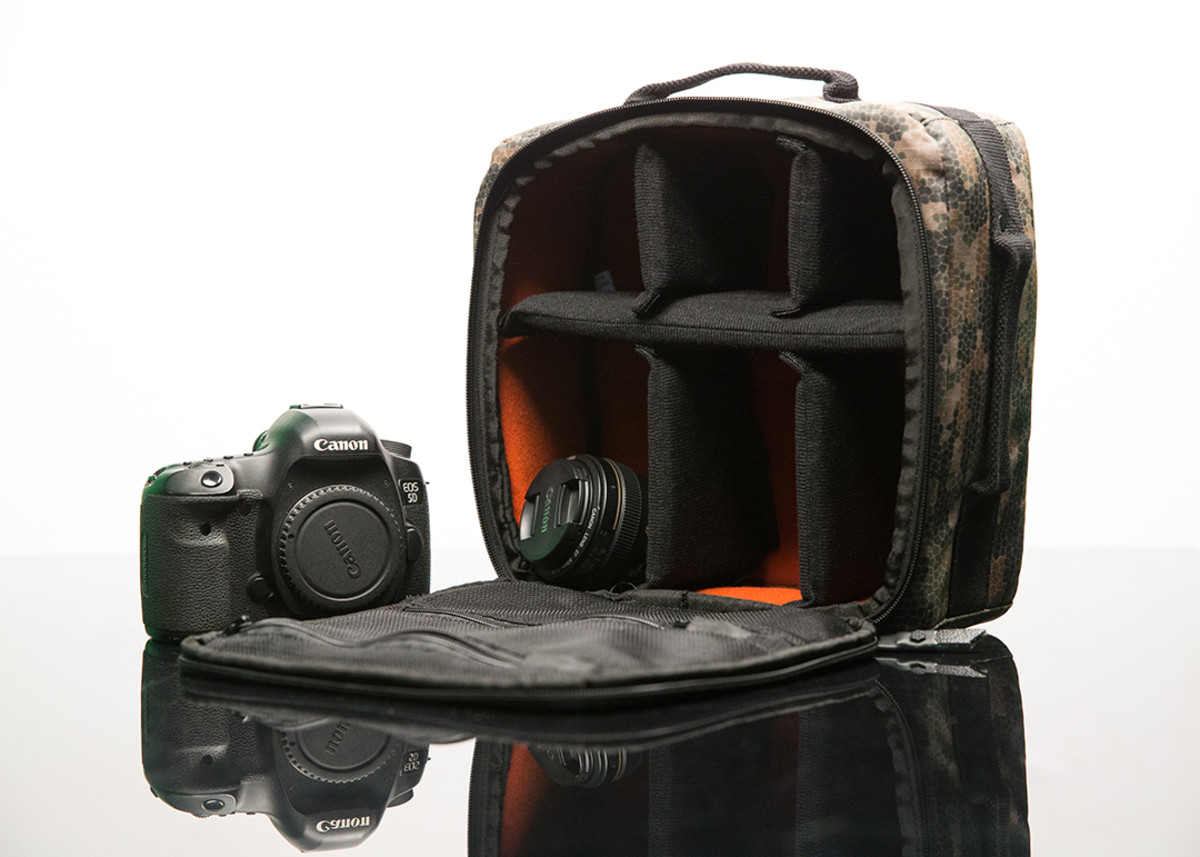 The accessory we've been using most this summer, the Geo Camo DSLR Case from Hex can be configured to hold just about any arrangement of bodies, lenses and more. We've been using it most often to carry lenses (including a 70-200mm, which fit comfortably) and hard drives, but have also fit a Canon 5D Mark III camera body inside.
On top of easy-to-adjust interior foam, which can make up to six compartments, the top also has three zippered mesh pockets, perfect for thumb drives, card readers and other small items.
The coated, water-resistant exterior protects from light spills and EVA foam offered adequate cushioning when the bag was dropped (oops).
We've stuffed this case inside a larger camera bag and also used the three side handles to carry it on its own.
All photos by Jackson Van Kirk.
For access to exclusive gear videos, celebrity interviews, and more, subscribe on YouTube!