Camping lanterns can get bright, but they often aren't a convenient size for packing. The R-PAL LED lantern is a rugged solution that fits in your hand and combines 300 lumens with long-lasting power.
RELATED: THe 10 Best LEDs, Lanterns, and Flashlights for Outdoors
We arrived in the North Carolina mountains for a camping trip after dark, and the prospect of fumbling in the dark to set up camp threatened to dampen the mood more than the misting rain. Luckily, we remembered to pack the R-PAL. Only a little bigger than most LED flashlights, the cylinder measures 4.1 x 1.6 inches. But its diminutive size doesn't reflect its power: The R-PAL's reach measures far and wide thanks to three LEDs arranged around the cylinder. Both ends feature threaded inserts so you can fasten it to a tripod or screw on the included D-ring; we used the D-ring and some twine to fix it above our cooking area to heat up our dinner. With 15 brightness levels, you can go from 300 lumens to mood lighting at 2.3 lumens with a few clicks of the buttons on the side. A lithium-ion rechargeable battery, not included, powers the device. At its brightest setting, the battery can last three hours, while the dimmest level goes for 300 hours. In the middle — 28 lumens — you can expect 32 hours. For us, it easily lasted through the weekend.
And when we moved into our tent at night, we didn't worry about leaving the lantern outside in the rain, due to its IP67 weatherproof rating (it can be submerged up to 1 meter of water for 30 minutes without failing). Of course, you can use the lantern outside of your camping trips, too. It's a great size to keep in your car for those unexpected flats or engine trouble. Wherever you take it, the lantern's rugged, polycarbonate shell can stand prolonged exposure to the sun without becoming brittle and is impact resistant. We bounced it on the ground from a standing height without it breaking — an important detail when tripping in the dark is a real possibility. [$130; r-pal.rtg.com]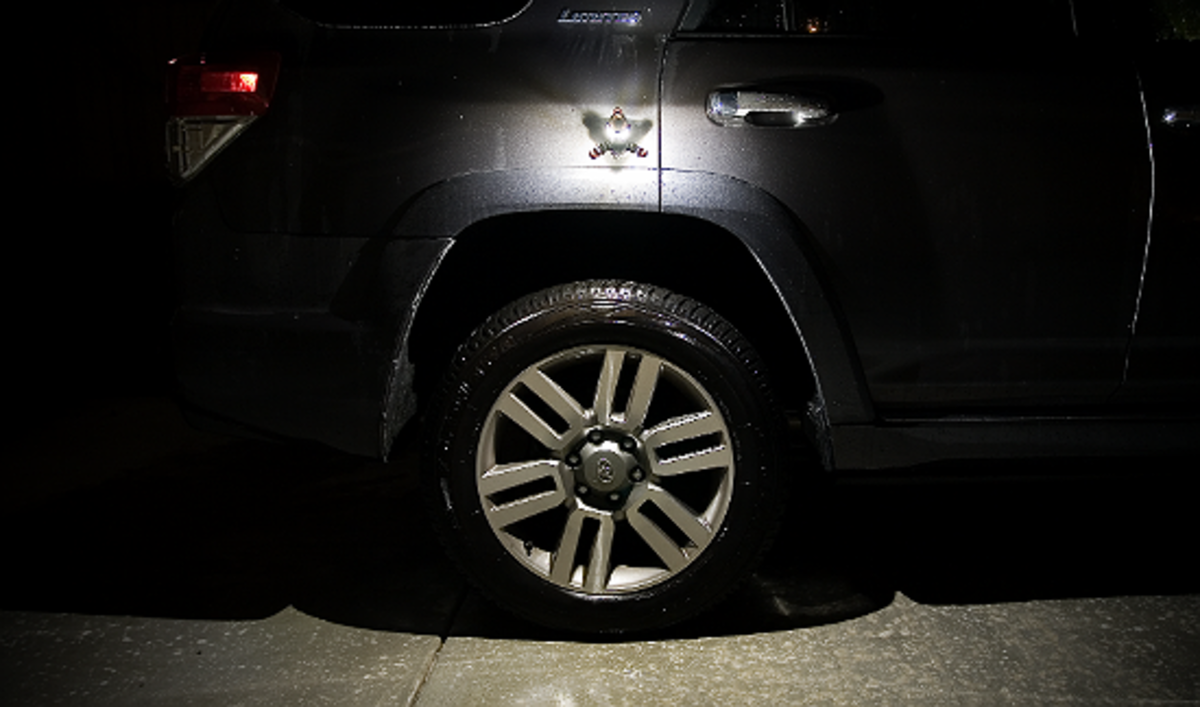 Courtesy R-PAL
For access to exclusive gear videos, celebrity interviews, and more, subscribe on YouTube!