Stovetop coffee just got an upgrade, thanks to Blue Bottle's new Moka Pot. It's a stylish redesign of a brewing method that serious coffee drinkers have been using for more than 80 years. The pot is similar to that of the iconic Bialetti, but the company teamed up with designer Joey Roth for a new look.
RELATED: The Reusable, Wooden Coffee Filter
The Moka Pot builds pressure with steam until the hot water is forced up through the grounds and collects in a basin. It's a single filtering, which has more in common with a French press than, say, a percolator. Most of the pot's assemblage is stainless steel, save for the ceramic, insulated collector on top of the unit and a handle with a comfortable cork-lined grip. What Moka lacks in automation, it makes up for in control. You can set the temperature, and therefore control the speed at which the coffee is pressed. You're able to make two cups in a very short period of time, and clean-up is a breeze compared to a French press, where it seems like spent grounds cling to everything.
We tested the Moka early in the morning, when open flames and stovetop burners present the largest chances for user error. But the Moka was simple to use without finicky pieces or questionable assembly. After that it was like making popcorn on the stove: a bit of temperature control, and a bit of watching, and a minute or so later the coffee began to flow. (Blue Bottle also offers instructions you can follow for a fuss-free brewing experience.) And while the Moka might not be as easy as grabbing a coffee at a Blue Bottle and getting on the road, it certainly makes a good cup at home that will satisfy any coffee lover.
[$100; bluebottlecoffee.com]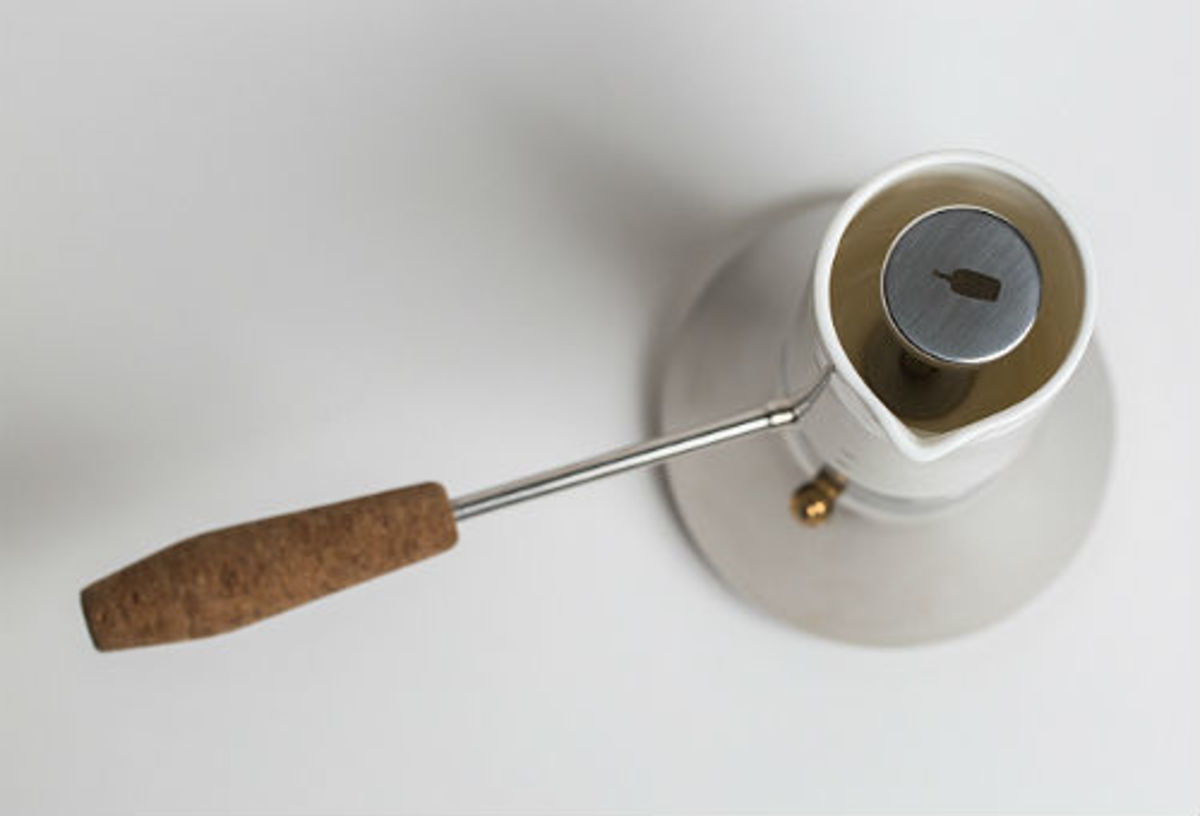 Photo: Alicia Cho